Red hot off the press- welcome to this week's What's the Latest!

ProQuest Season two is in the books but we still have plenty of content to consume before we look to Road to Nationals, Pro Tour Lille and of course the hottest event in town, this weekend's Uprising Pre Release!

Find all the ProQuest Season two highlights and memorable moments in the in-depth ProQuest Retrospective below. Drew Cordell is here with an incredible ProQuest Season 2 metagame piece and Azalea-ace, Wesley Lingard is back with the second part in his series; Optimizing Your Defense.
As one journey ends, a new road opens. The Road to Nationals. This year's series of Classic Constructed and Draft events has been announced with some brilliant prizes and of course a chance for players to secure their spot in their 2022 National Championship!
The Uprising has begun!
Last weekend we saw the worldwide spectacle that was the Uprising World Premiere which went down in Sydney, Madrid and Las Vegas. Nicola Price takes you to the heart of all three of these events with the Uprising World Premiere Recap article.
This weekend 17-19 June, fans around the world will finally have their chance to get their hands on Flesh and Blood's hottest set yet, Uprising, at Pre Releases going down around the globe.
Keep reading to get up to speed with some ice-cold Uprising content including Matt DiMarco's Pre Release Primer, draft and limited tips as well as some captivating "first impressions" articles featuring some of Flesh and Blood's biggest names, for all three Uprising heroes. We also have the "Welcome to Volcor" piece, to help you get to know the locals a little more and are rounding things of with an updated Procedure and Penalty Guide from head judge, Josh Scott.
In addition to Road to Nationals, there are many exciting events on the horizon for fans to prepare for and explore the upcoming Uprising environment with, such as Battle Hardened events in Syracuse, Los Angeles, Toronto and Auckland. The Callings, Utrecht and Singapore and of course Pro Tour Lille!
Read on for the latest!
ProQuest Season 2 Concludes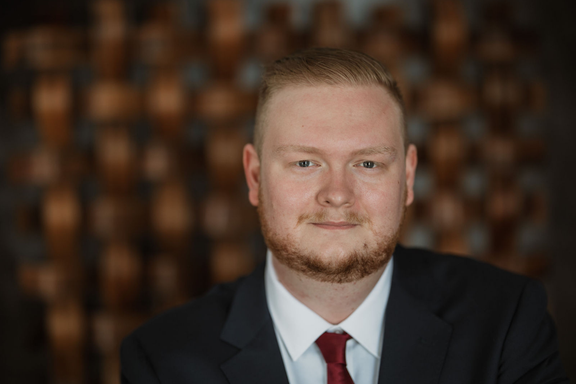 This week, Drew brings you the full retrospective on the ProQuest Season 2 metagame.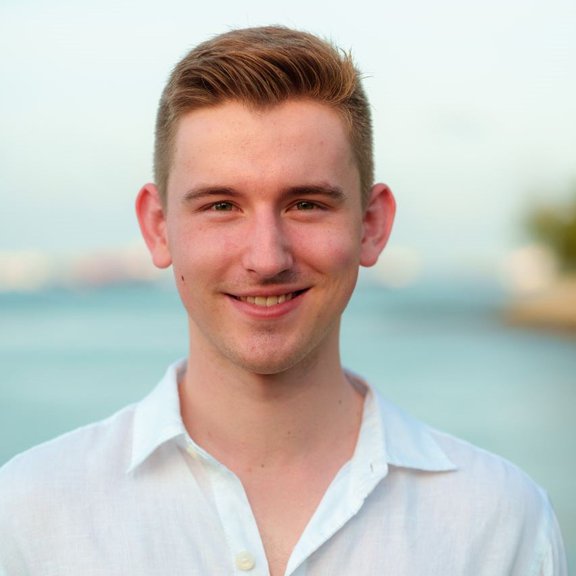 Wesley is an Australian competitive player who aims to be one of the first to put points on the Living Legends table for Azalea. This week he's here with his second article in his two part series, discussing how to optimize your defense!
The Road to Nationals Begins

The path to greatness begins July 2nd! We've partnered with over 300 local game stores around the world to host events for the 2022 season of Road to Nationals events, providing players with the opportunity to qualify for the upcoming National Championships. Road to Nationals will feature Classic Constructed and Uprising Draft, so check out the event locator in the article below to secure your shot at becoming the next National Champion in your region!
Procedure and Penalty Guide Update
From 27 June 2022, the new Procedure and Penalty Guide will take effect. In preparation for this, we have released a preview of the updated guide ahead of time so that players and judges have time to familiarize themselves with the new document ahead of the changes coming into force.
Uprising

First impressions last. We caught up with some members of the worldwide Flesh and Blood community to hear their thoughts, opinions and first impressions on Fai, Dromai and Iyslander. Check out each article from this intriguing three part series below.
Prepare for Pre Release with sealed and draft primers from LSS legends, Jacob Pearson and Newsun Zeng as well as a complete Pre Release primer from Matt "Flake" DiMarco.
Found yourself lost in the linguistic labyrinth of Volcor? Well, do we have the pronunciation preparation for you! Learn all about the names and pronunciation of some characters, dragons and people of Volcor with "Welcome to Volcor" below.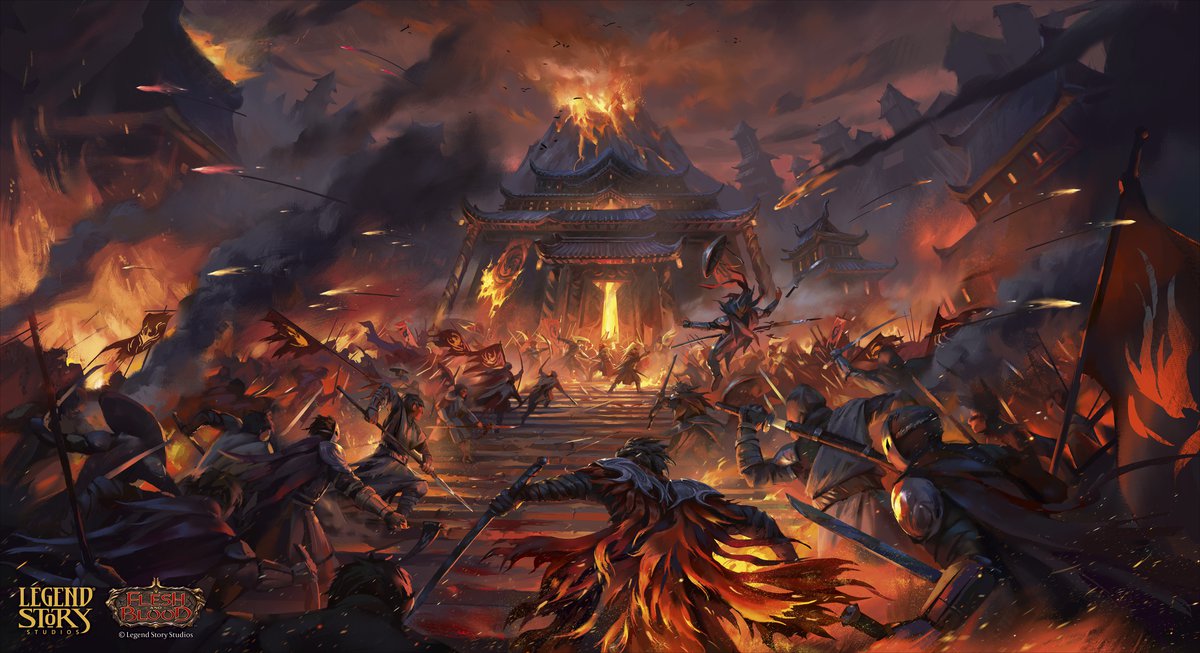 Uprising Pre Releases begin today!
The format for Uprising pre-release events are Sealed Deck, with each player receiving six booster packs for deckbuilding. You won't be able to buy any boosters, boxes, cases, or Blitz decks at the event, so this will be your last chance to get your hands on Uprising ahead of its worldwide release on June 24th! Each player will receive both a Rainbow Foil Helio's Mitre, and a Rainbow Foil Extended Art Phoenix Flame.
We we're very sorry to hear from our UK distributor that their Uprising delivery was delayed, and that this has affected UK pre-releases. Please check with your local games store to see if they were impacted by this situation. More information here.
US pre-releases are full speed ahead, but unfortunately supply chain issues here have caused the US street release date to be pushed back by a week. More information here.
The pre-release weekend runs from June 17th-19th, with events across Friday, Saturday and Sunday. Join the community, meet fellow players, and enjoy the Uprising! Find your nearest event using the links below, and sign up to secure your spot.
The world of Rathe turns to flame. Ancient and powerful dragons rise from the cauldron of Volcor. Discontent spills over into violence. Are you ready to join the Uprising?
Asia-Pacific
The Battle Hardened series returns to New Zealand in July! Hosted by Card Merchant (with support from ADEPT Events), as part of the Cancer Society Games Fair at the iconic 'The Cloud' venue, players will have the chance to put their Classic Constructed skills to the test to compete for coveted PTIs, cash prizes and more.

Over the past 18 months, South East Asia has established itself as one of the most intense competitive Flesh and Blood environments in the world. The leaderboards consistently feature players from across the region at the top of the standings, and casual Sunday Skirmish events have featured Top 8s with over 8,000 XP between them. Singapore was the only country in the world to have their National Championships cancelled due to lockdowns, so we're very happy that the Calling will be coming to Singapore on August 20-21.
Europe and the UK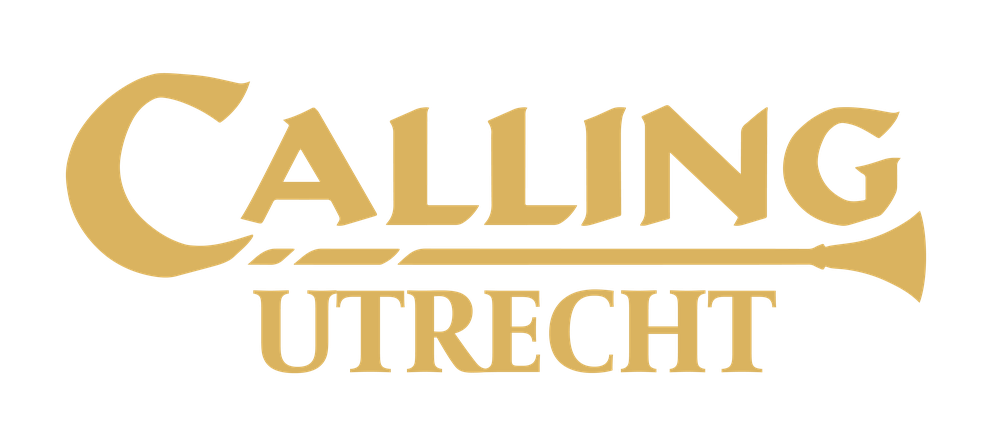 The Calling series returns to Europe with Calling Utrecht 22-24 July! We've partnered with the team at tournamentcenter to bring high-level competitive play back to Europe, this time featuring the Classic Constructed and Booster Draft formats. With a European Champions' Battle, a Calling and a Battle Hardened event, there' plenty of opportunity to test your mettle.
Between Calling and the Battle Hardened, there are a total of 16 Professional Tournament Invitations (PTIs) on offer, providing you your ticket to the largest and most exclusive tournaments in Flesh and Blood, including the upcoming Pro Tour Lille!
Now is your chance to answer the call, and test your skills against the European community!
The second ever Flesh and Blood Pro Tour takes place in beautiful Lille, France 26-28 August - ticketing site coming soon....
North America

The SCG Con series keeps on rolling and is coming to Syracuse July 8-10 for Uprising Sealed Deck Battle Hardened action.
Test your skills with FaB's hottest new set; Uprising in a Super Armory Uprising Sealed Deck event on the Friday get involved with Road to Nationals on Saturday and then battle it out on Sunday in the Battle Hardened for the chance to win awesome prizes, including not one, but two PTIs, Gold Cold Foils and more!
The Battle Hardened series comes to Canada for the first time at Anime North with Battle Hardened Toronto July 15-17! Across the three days of side events, the weekend will also feature both a Road to Nationals and a Battle Hardened tournament, which are free to Anime North ticketholders!
Join the fight in the City of Angels with Battle Hardened Los Angeles 16-17 July! Saturday will see the Battle Hardened, followed by a Road to Nationals event on Sunday! With Classic Constructed, Blitz Constructed, Sealed Deck, and Draft side events, there truly is something for everyone!