Calling Krakow 2022 champion and New Jersey local, Yuanji Li is here to give you the low-down on some of the hottest spots to visit if you're in the area this week for the first ever Flesh and Blood Pro Tour in New Jersey.
---
Hi this is Yuanji Li and I'm here with a mini guide to Secaucus in anticipation of PT#1 for New Jersey. I've lived in Secaucus since 2009, so this is a true local's guide to NJ.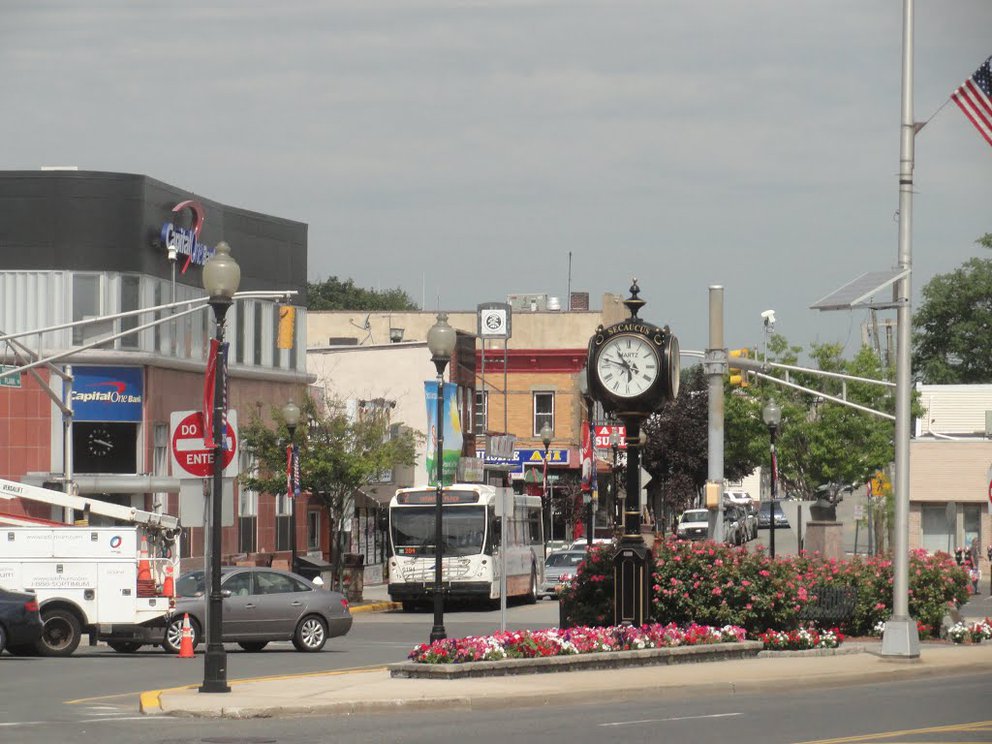 Secaucus itself is kind of a commuter town. There isn't much claim to fame besides the NBA replay center which is quite close to the convention center. We have some decent restaurants in Secaucus, but nothing outside of what you would expect for daily fare. My local favorites are a bit away from the convention center at a place called Plaza Center (~5m drive from the center): Vito's Bakery which serves Italian breads, sandwiches, and pastries and Mix Platter Halal Boys (pic below) – American street food style chicken, gyros and rice.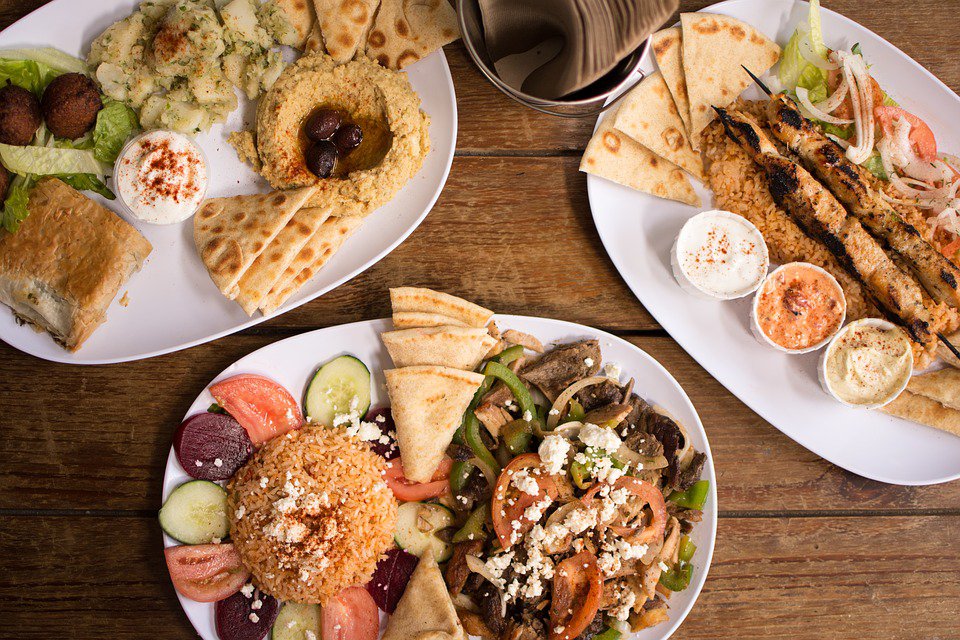 The real good places to go after a long day of battling would be in the surrounding neighborhoods of Secaucus. I highly recommend O2BBQ (pic below), an all you can eat Korean BBQ restaurant in Guttenburg (~20m drive) that's open late or Noches De Colombia in North Bergen (~10m drive). Feel free to explore the surrounding neighborhoods if you find yourself with a free day or two. Many of the surrounding neighborhoods have good restaurants, although not all of them are open past 9PM.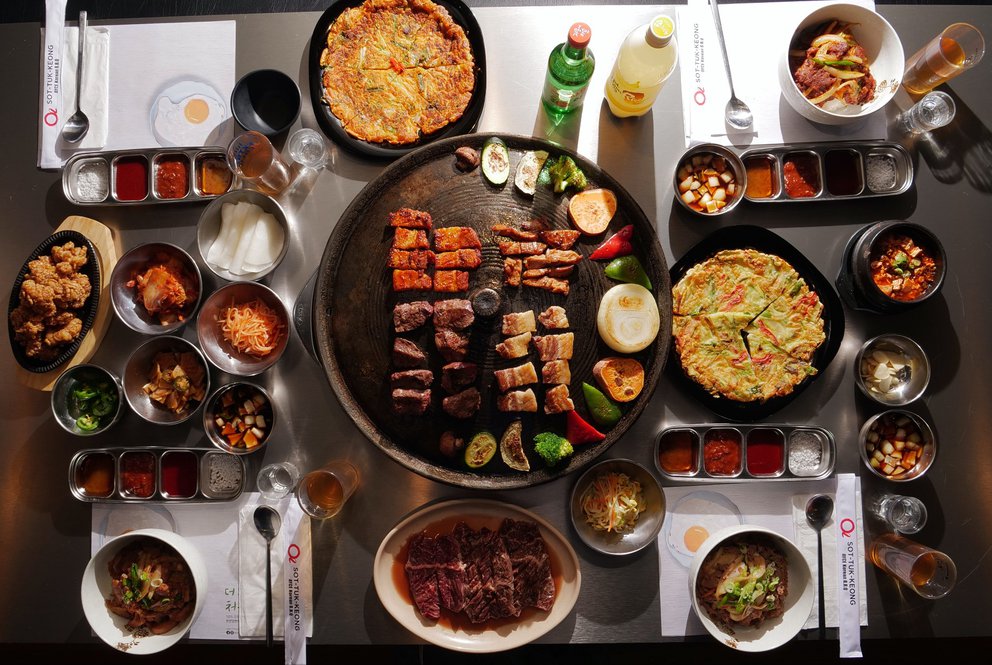 While Secaucus doesn't have any LGS within the town proper that supports Flesh and Blood, there are quite a few nearby that are worth exploring. Final Turn Gaming in Clifton is the closest, hosting armories on Wednesdays, and coincidentally is near Calling Cincinnati Champion Michael Feng's favorite American BBQ spot: All the Smoke. Another LGS that is fairly close is Play! Hoboken which hosts armories on Thursdays. They have a fairly unique setup with virtual golf and card games running within the same facility. Hoboken has a bustling night life scene, with many bars and late night eateries. The other armories are all fairly far away, but if you want to make the trip I suggest Highlander Games in Boonton which hosts events on Mondays and Action City Comics in Brooklyn, New York City which hosts on Tuesdays.

Now, the part that everyone who is traveling to Secaucus has been waiting for… how to get to New York City! It's no big secret that one of the perks of being in Secaucus is how easy it is to travel to New York. From the convention center, the quickest way to travel is to get on the #320 bus that stops at Plaza Dr. where the expo center is. Ticketing is available via an app, or purchasable on the bus with cash. The bus exits at Port Authority Bus Terminal in the middle of Times Square with easy access to the rest of NYC. An alternative route would be to take the #78 bus or an Uber ride to Secaucus Junction train station, where basically every line passes through to get to New York City. This train station also has trains going to Hoboken, if you want to save a little money traveling there instead.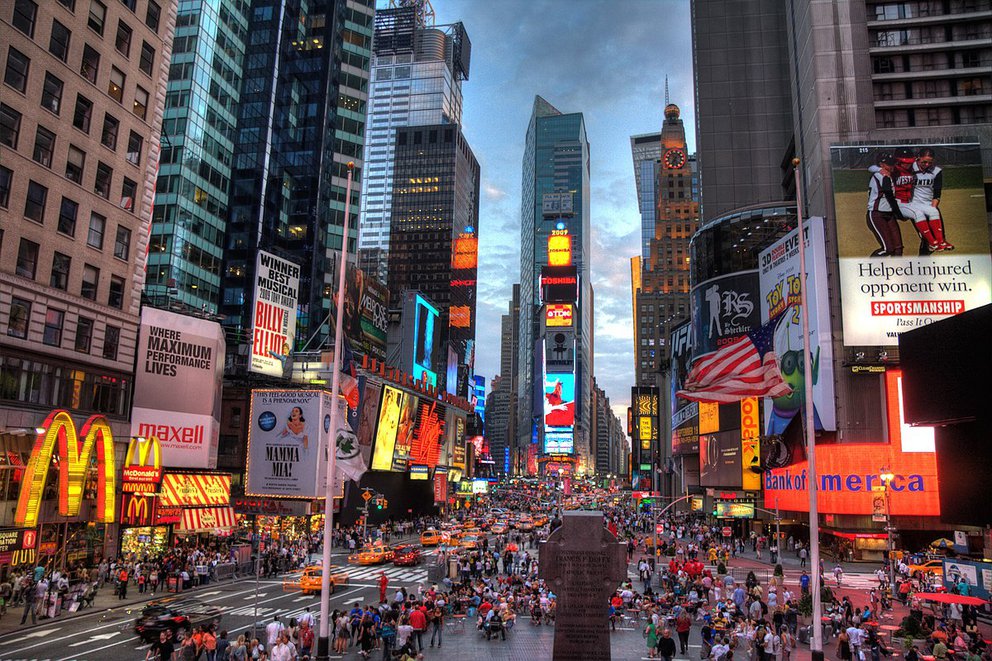 That's my brief guide to the area. If you are traveling and staying a couple of extra days I encourage you to explore the surrounding areas. I hope everyone has a fun time at the Pro Tour, and hope to see you all there.