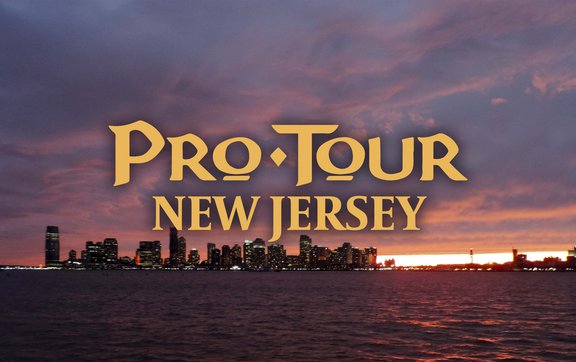 The first-ever Pro Tour event in Flesh and Blood history comes to New Jersey in May! Earlier this week we announced the list of invited players for the Pro Tour, but if you didn't qualify, there's still plenty of battles to join. Today we're bringing you details of the Calling New Jersey and the Battle Hardened event which will be running on Pro Tour weekend.
These events will offer all the great prizes that you've come to expect from the series, including;
Calling New Jersey - Saturday May 14 & Sunday May 15
Classic Constructed format
$20,000 USD in prize money
Gold foil legendary prize cards
Professional Tournament Invitations
Battle Hardened New Jersey - Sunday May 15
Blitz Constructed format
$2,000 USD in prize money
Gold foil legendary
Exclusive playmats
Professional Tournament Invitations
On top of these two events, we have a full series of side events running throughout the weekend, so if you're looking to do some drafts, try out Ultimate Pitfight, or just play in something a bit more fun and casual, there will be lots on, with lots of prizes on the wall for you to redeem your tickets for as well!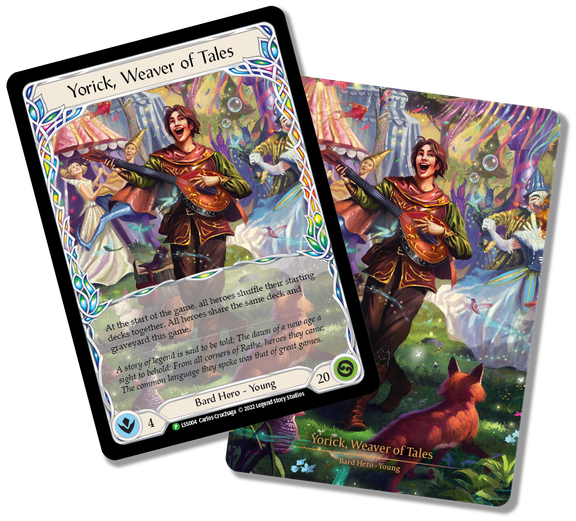 New Jersey is also the first time that the global Flesh and Blood community has had to gather for one event. After the disruption of the last two years, this is a very special moment for us as a studio, and to commemorate the occasion, we have produced a one off card to celebrate the event! Every player who enters the Pro Tour or who purchases a ticket package for the weekend will receive a one of a kind, double sided cold foil promo card - Yorick, Weaver of Tales. This exclusive promo will only ever be made available to players attending New Jersey as a thank you from LSS for being part of such a significant milestone in the history of the game! In addition, all players entering the event will get a very special set of Fyendal's Spring Tunic sleeves, courtesy of our partnership with Dragon Shield.
So, if you're qualified for the Pro Tour then head on over to the site and register your entry (yes, we do need you to register - not everyone who has qualified will be able to attend, so to confirm your space you do need to head to the ticketing site and register for the event so we know you're coming!) If you're planning on redeeming a PTI to attend, then you have until 1.00pm Friday April 29 (NZT) to do so; please email your request to protour@fabtcg.com, and please ensure that the email comes from the same address that is registered to your GEM account.
And finally - if you want to be part of the Calling New Jersey, Battle Hardened, or the great schedule of side events that we have lined up, fabevents.gg is live now - check it out for all the details about ticket packages and more! We look forward to seeing you in New Jersey!