The monumental first-ever Flesh and Blood Pro Tour takes place in less than two weeks! This historic event, hosted by ChannelFireball will see over 350 of the top Flesh and Blood players fight for the coveted trophy and right to be called the inaugural Flesh and Blood Pro Tour Champion in the two day Classic Constructed tournament.
Today, in anticipation of this, we catch up with some of the elite players to watch from around the globe and get their perspective on New Jersey, Uprising, the new metagame and the first Flesh and Blood Pro Tour!
Matt Rogers: 2020 New Zealand National Champion and 2021 Calling Auckland Champion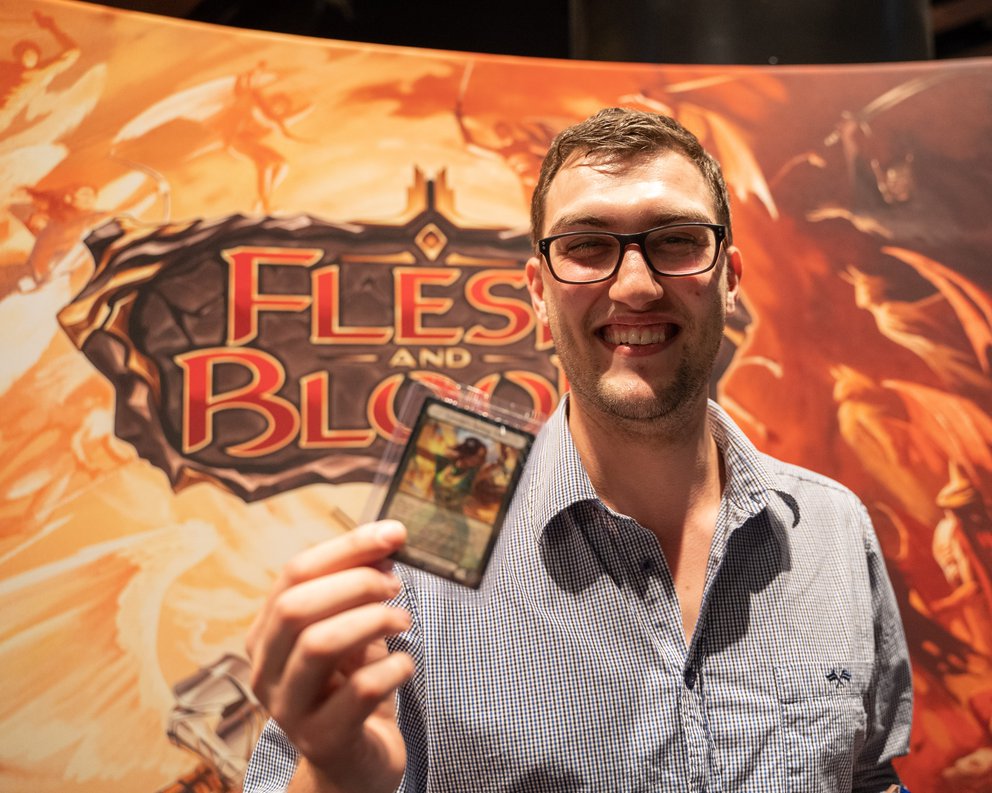 What's your biggest Flesh and Blood achievement so far, and what is your biggest FAB goal for 2022?
I'd say, becoming the first New Zealand National Champion. In 2022, I want to strive to be the first ever Flesh and Blood World Champion!
How do you think the FAB scene and metagame might differ from New Zealand to the rest of the world?
The New Zealand metagame steers away from the known 'best deck'. NZ is full of innovators that relentlessly try to beat the best deck, rather than playing it, so the meta is very different.
What would winning the first ever Flesh and Blood Pro Tour mean to you?
It would be an incredible accomplishment. I have played Pro Tours across card games for 15 years and winning one has always been the aim and goal. Achieving that goal may help to inspire others that the hard work is worth the battle, no matter how long it takes.
Yuki Lee Bender: 2021 Canada National Champion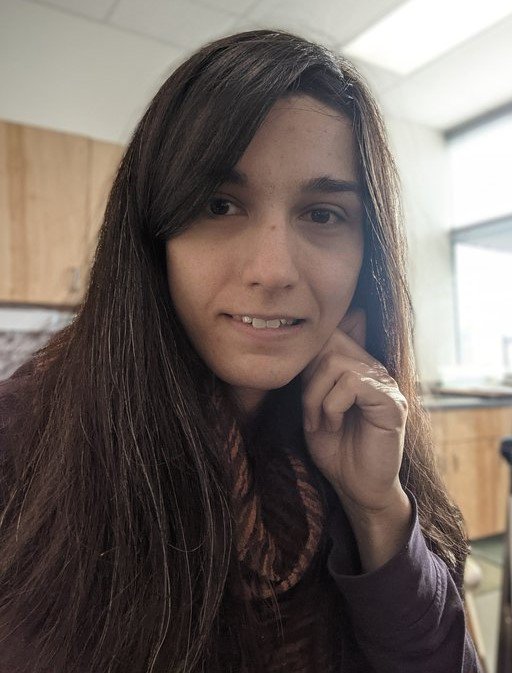 Which heroes are the key ones to be testing against in the new meta?
Every player should be prepared to play against Chane, Starvo and Prism, as they were mainstays of the last format and are all still very strong contenders. However, due to this being the first major event since the recent shake up, I'm also considering a much wider pool of heroes that I may have to play some rounds against, including Briar, Lexi, Oldhim and Viserai.
Who first introduced you to Flesh and Blood and when? What was it that first got you hooked?
My first introduction to FAB was from LSV's gameplay videos on YouTube. The game looked very interesting and I loved the back and forth nature of the gameplay, so I decided to try it out with a friend shortly after that. The game really clicked with me right away, I loved how resonant the combat system and all the characters felt. I often explain the game to people unfamiliar with it as feeling almost like a fighting game, but with cards. But, the thing that got me hooked more than anything was FAB's very first ranger, Azalea. In addition to flavorful mechanics, she has the perfect combination of card selection, planning ahead and comboing off. Ranger, more than any other class, really made me appreciate the game system FAB is built on.
Do you have any specific goals for Pro Tour New Jersey?
My main goal for this event is to prepare the best I can with the time that I have, and to play my best during my games at the Pro Tour. Regardless of the outcome, I will be happy with myself if I feel like I made good decisions and gave myself the best chance to succeed, that I could. In terms of results, I would love to top 32 the event or better. Being a regular on the Pro Tour is a dream of mine, but results feel more like a product of playing well, rather than a goal in and of itself.
Michael Hamilton: 2021 Calling Orlando and 2022 Calling Indianapolis Champion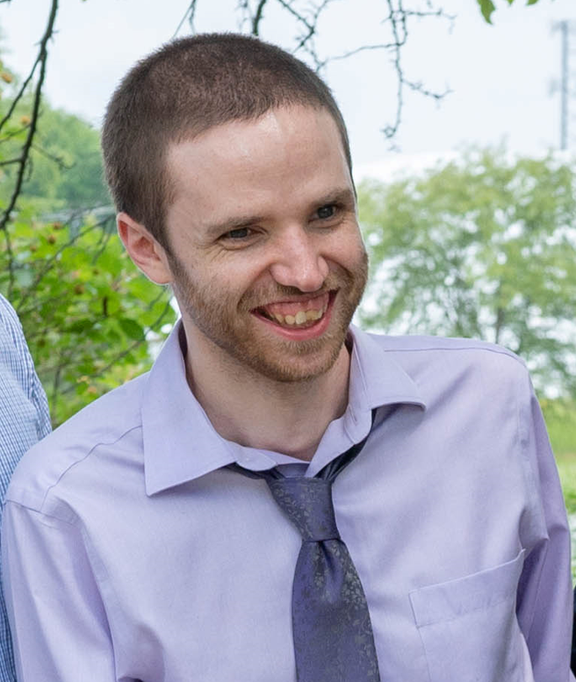 What are some key things that you took away from your second Calling win at Indianapolis that you've been applying in your preparations for Pro Tour New Jersey?
My takeaway from Indianapolis is that even small innovations on well-known decks can go a long way in a game as intricate as Flesh and Blood.
What does being part of the first ever Flesh and Blood Pro Tour mean to you?
I'm really excited to be competing with the best in the world. I love playing against talented players and competing at the highest level. I'm looking forward to seeing and playing against all the innovative decks people bring.
Are you feeling any additional pressure on you for the PT being a two time Champ?
Definitely! I always try to prepare my best for events, but I'm really feeling the pressure going into the first Pro Tour. Thankfully, I've had a lot of support from my wife, my local community, and my testing team.
Christian Hauck: 2021 Germany National Champion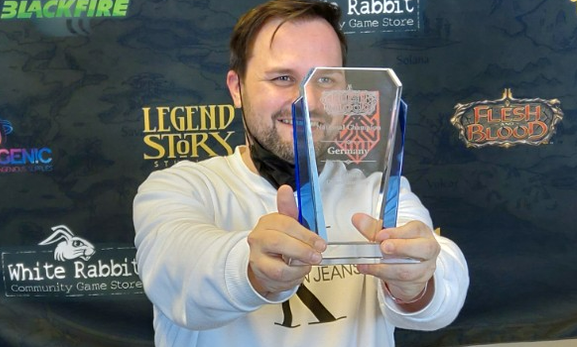 Pro Tour number two is coming to France in August! What could this mean for European Flesh and Blood fans?
Having a Pro Tour in France will be huge for European FAB fans! While players are very passionate about the game, some can't make a trip overseas and are waiting for the big stage to come to Europe.
For me personally, I'm just excited to get to play my favourite format again after Nationals last year, which is the Limited and Constructed split format.
From what we've seen so far, who appeals to you the most from Uprising? Fai, Dromai or Iyslander?
I've always avoided Ninjas, Rangers and Wizards if possible which makes this an easy one for me. Dromai it is! Also- you can't go wrong with Dragons.
History Pack 1 and German language cards are coming soon. How might this affect Germany and Flesh and Blood?
Some people prefer German cards over English ones. This might be a nice feature to get new players into the game.
That being said, I think the people in Germany already playing the game won't be affected by it, as they are used to their English cards so they will mostly look through the German versions to find some interesting translations.
Yuanji Li: 2022 Calling Krakow Champion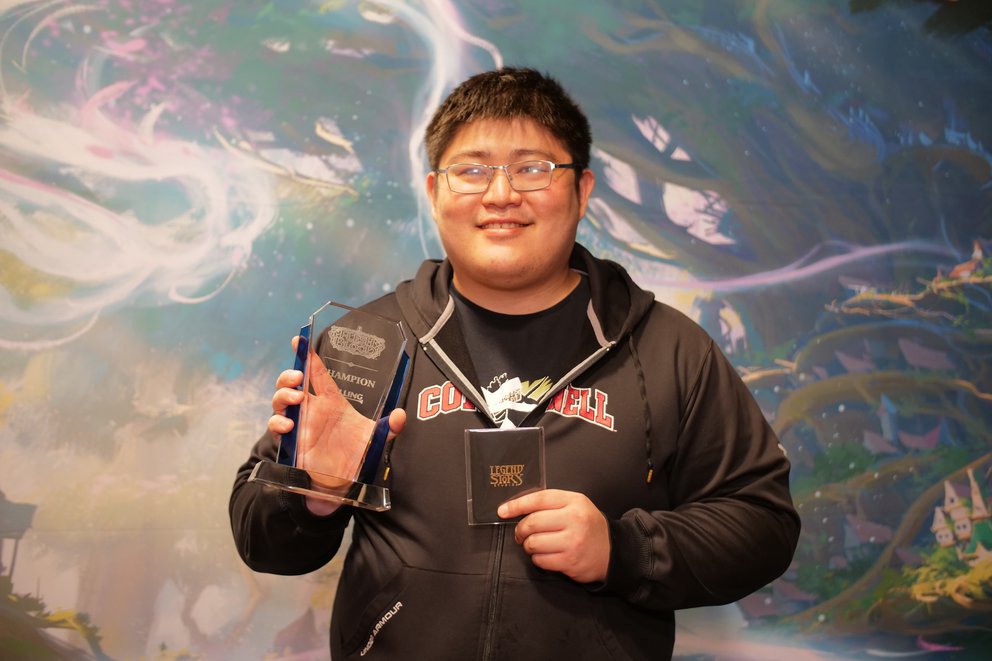 As a New Jersey resident, what are two places you'd recommend people check out while they're there?
There's a lot of access from Secaucus to various parts of New York City and New Jersey. I would recommend anybody who is coming to New Jersey for a bit longer go to New York City and check out some Broadway shows if they can get the opportunity to buy tickets, or just to walk around the city especially around the downtown/harbor area. 

Foodwise, some of the surrounding towns to Secaucus have really good food. A pretty decent TCG player favorite is this place called Harold's New York Deli in Lyndhurst NJ (about a 10min drive from the convention center) where they serve traditional Jewish Delicatessen style sandwiches where everything is huge except for the bread. If you go North a bit to Fort Lee there is good Asian food as well.
Which hero is your pick as the underdog for the tournament to possibly pick up the win from outta nowhere?
My pick as the underdog for the tournament is Boltyn Sabers. I think the deck can be configured to have a decent matchup against some of the good decks like the Runeblades and Prism.
How long have you been playing Flesh and Blood and what initially drew you to the game?
I've been playing Flesh and Blood since January 2020 right before Monarch came out. I was drawn to the game because I really enjoy deckbuilding and figuring out counters to what people are commonly playing.
Hayden Dale: 2019 Calling Sydney Champion and 2021 Australia National Champion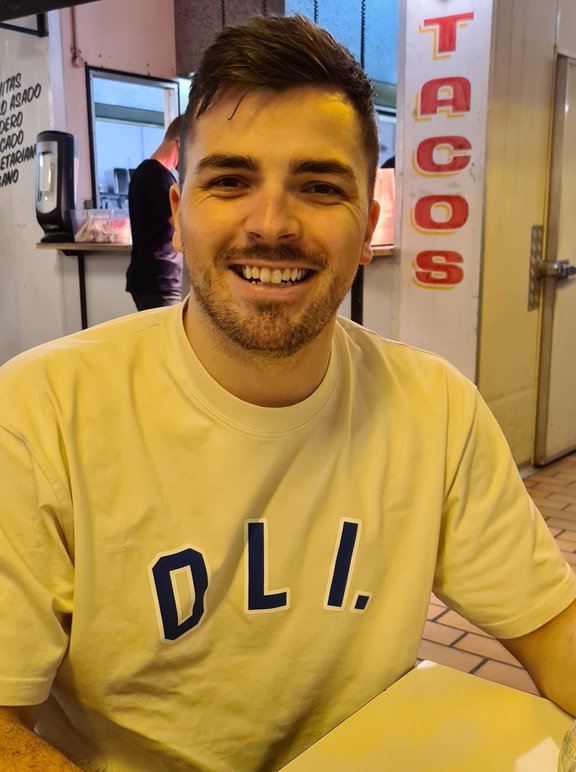 Who are you playtesting with in the lead into Pro Tour New Jersey? Have you got any next level tech for the PT?
I am super privileged to have an amazing group of international talent around me in preparing for this event! For me, I do a lot of my testing with one of my best friends, Dr. Daniel McKay out of NZ, and my co-host over at Arsenal Pass, Brendan Patrick. But, for the PT we also have two-time Calling Champion Michael Hamilton, UK National Champion Matt Foulkes, the only other current two time Calling Champion, in Sasha Markovic coming out of retirement, and supported by Roger Bodee (who unfortunately won't be making it to this PT).
In terms of tech, there is one particular deck I would love to make work and play, but it may well be that I end up on something pretty mainstream and predictable this PT! We still have a week to grind out the best 80 though, stay tuned!
Can you tell us a little about your Local Games Store and the Sydney and Australian FAB community?
100%, and I have to give a huge shoutout to the amazing Sydney and Aussie Flesh and Blood community, and particularly to my local store who have been one of the biggest drivers of Flesh and Blood in Australia, RC Crew Games!! Australians are passionate about Flesh and Blood and armories over here are growing and growing each week around the country! I was fortunate enough over the past 18 months to travel to a few different cities for things like ProQuest and Skirmish season one. I can safely say every region in Australia has amazing stores backing FAB and every local community I've encountered has been super welcoming.
What are your first impressions of Uprising?
My initial excitement is being driven by the fact I will have another draft format come June! What we have seen so far with Draconic has my mind racing on possibilities. However, the team over at LSS always throw curve balls, and I doubt what we have seen so far is even a fraction of how amazing this set is going to be!
Eugene Phua: Highest Ranked Asia-Based Pro Tour Competitor and First in Asia to 1000XP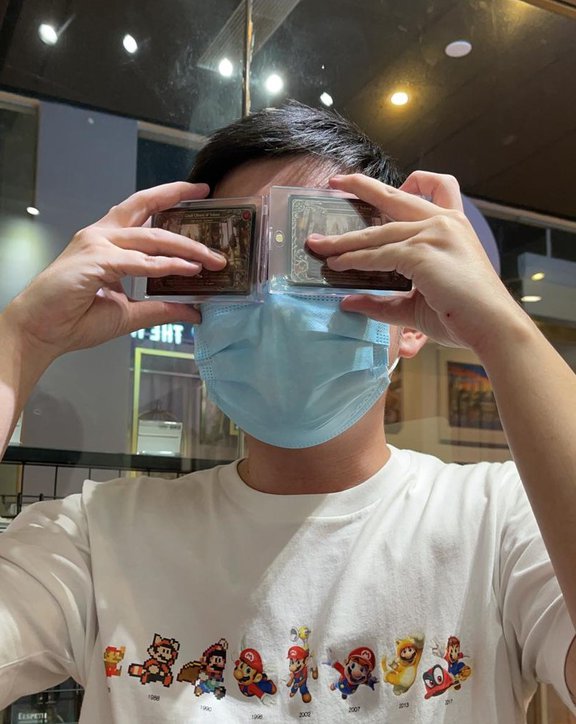 Can you tell us a little about your Local Games Store and the Singapore FAB community?
Sure! We have a lot of players and the game is still growing for a small country. We have many shops on this tiny island and everyone basically knows everyone, so it's kind of cool. Everyone here is somewhat of a pack-whacking addict because we just love to gamble. Hahaha. We have many friendly Local Game Store owners, some who even go out of their way to help us out. All in all, it's quite a wholesome community.
What's your biggest FaB achievement so far, and what is your biggest FaB goal for 2022?
I don't have a super big achievement since all our tournaments were cancelled due to COVID. We didnt have a National Champion either, although I would have liked to take that title. I'll be heading to Pro Tour New Jersey and I hope I can take it home.
If you were a hero of Rathe, which class would you be?
To be very honest, any "waifu" hero would do for me. I don't really like macho/guy characters haha.
Tariq Patel: 2021 United States National Champion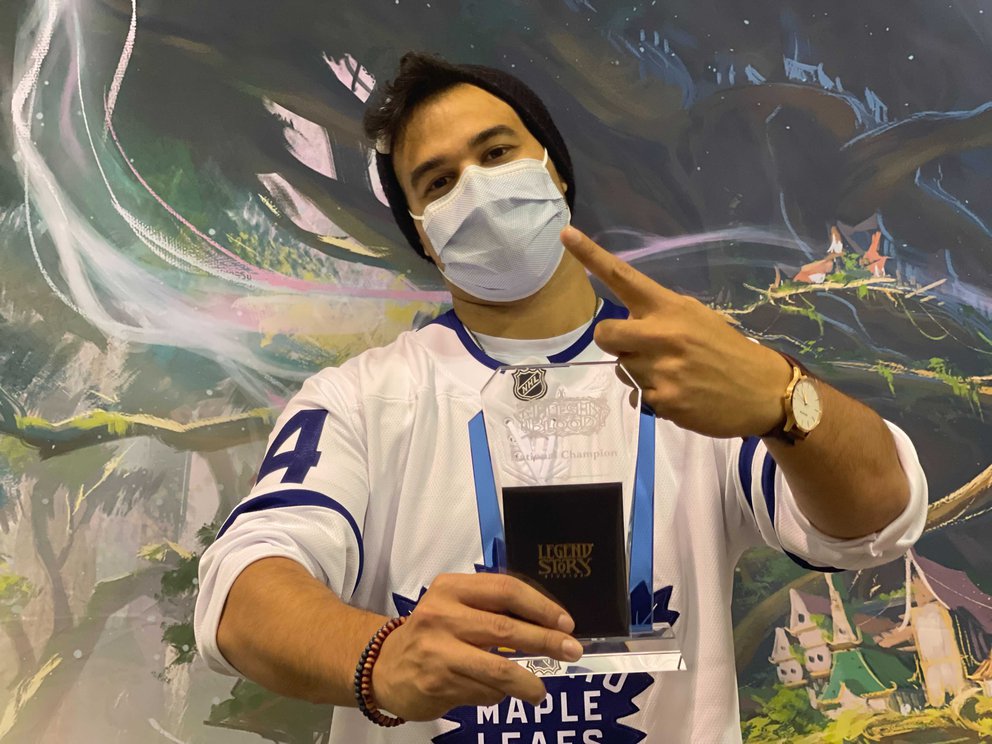 What are you most looking forward to about the State of New Jersey? (Have you been before?) Do you have any memories of New Jersey?
Before my travels from the Great White North took me to sunny Orlando, Florida, I lived in the Garden State for several years. So in some ways it feels like going home. I'm excited to see all of my friends from years past and am of course really looking forward to the world class cuisine options available only in Jersey.
What is your favorite playstyle or deck archetype?
I wouldn't say that I have a particular style or deck archetype. In draft I am more than comfortable playing any archetype that is open. In Classic Constructed I have simply gravitated towards the higher win rate archetypes. If I found tomorrow that Azalea was tier 1, I would make the switch.
Do you have any pre-game habits or superstitions that help you get ready for these large events?
I am not overly superstitious. At one point, I used to attend events with only my deck box and "live off the land", meaning I would borrow everything from dice and tokens to paper and pens. The only thing I try to do is eat lighter meals and go alcohol-free leading up to the event.
No Pro Tour qualification? No worries! There are plenty of events happening in New Jersey all Pro Tour weekend long! Sign up for the Calling, Battle Hardened and more below.