One of our goals with Flesh and Blood is to give players a clear pathway from grassroots in store play all the way through to the Pro Tour and World Championship. Today we're laying out how we're supporting professional level play in 2022, including $1,000,000 USD in prize support!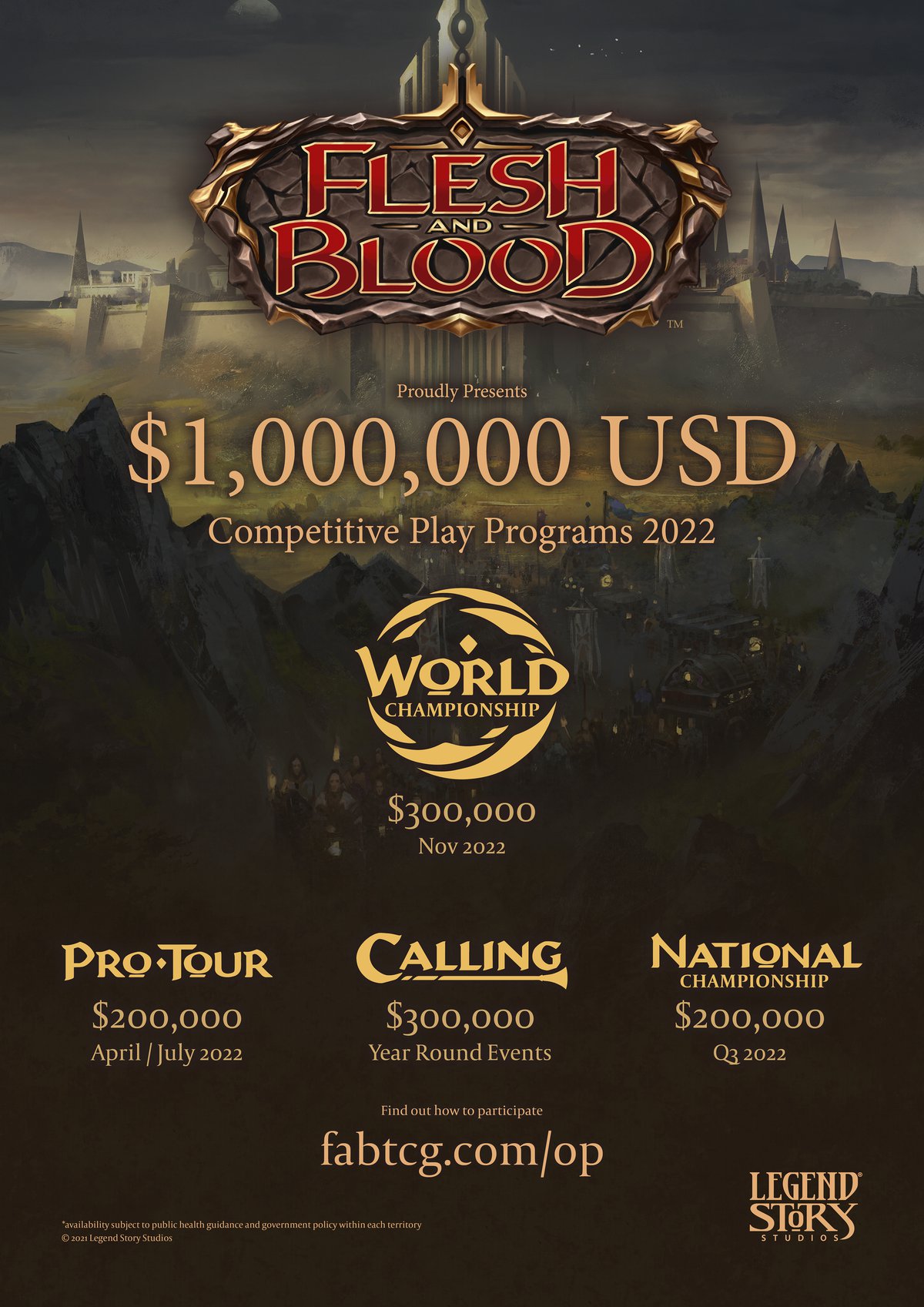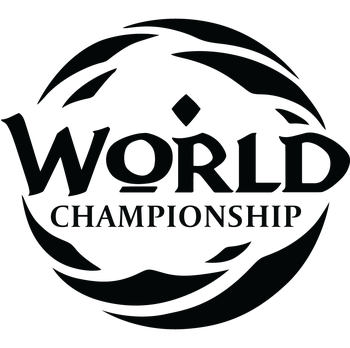 The World Championship is the pinnacle of Flesh and Blood competitive play. Represent your country and compete with the best Flesh and Blood players in the world across multiple formats at the inaugural Flesh and Blood World Championship. This invitation only event will take place November 2022, and will offer the opportunity to compete for the title of World Champion and a share of USD300,000 in prize money.
There are two primary pathways to the World Championship:
For those new to the concept of Flesh and Blood PTI's, they are invitations that do not expire and can be accumulated. You can see the number of PTI's you have in the statistics section of your GEM account profile. PTI's can be redeemed to participate at professional level tournaments that require an invitation. (Other eligibility criteria must still be met, such as primary country of residence for National Champs).
Secure a PTI and your place at the inaugural World Championship at the soon-to-be announced 2021 National Championship season that will take place in over 20 countries spanning the globe. The Road to Nationals starts in stores around the world from July 31.

Pro Tours are invitation only, with USD100,000 on the line at each event, along with the title of Pro Tour Champion! Pro Tours are planned for April in the US, and a yet to be decided non-US location in July.
There are three primary pathways to the Pro Tour:
Redeem a Professional Tournament Invitation (PTI).
Via a "use it or lose it" invitation awarded through the in-store Pro Quest season that feeds the Pro Tour.

Hear the call of the Flesh and Blood community, with large scale high level play, surrounded by a bustling fun filled public events schedule, when the Calling comes to a town near you! The Calling is an open entry (no invitation required) event weekend, that travels the world year round.
Each Calling main event features USD10,000 in prize money, plus highly sought after Gold Cold Foil random drop prize cards.
For a taste of what's to come, check out the upcoming Calling events running in the US starting this September. Calling events in other territories to be announced soon.

There is nothing like National pride to ignite the competitive spirit! Fight for the title of National Champion and the honor of representing your country at the World Championship.
National Championships are invitation only events, planned to run across Q3, 2022. The biggest National Championships will offer cash prizes alongside prize cards, with a total worldwide prize pool of USD200,000.
There are three primary pathways to qualify for National Champs:
Invitations awarded through Road to Nationals in store events.
Redeem a Professional Tournament Invitation (PTI).
The 2021 National Championship season is scheduled to run October-November in over 20 countries around the world. Details of the 2021 National Champs season will be announced in the coming weeks.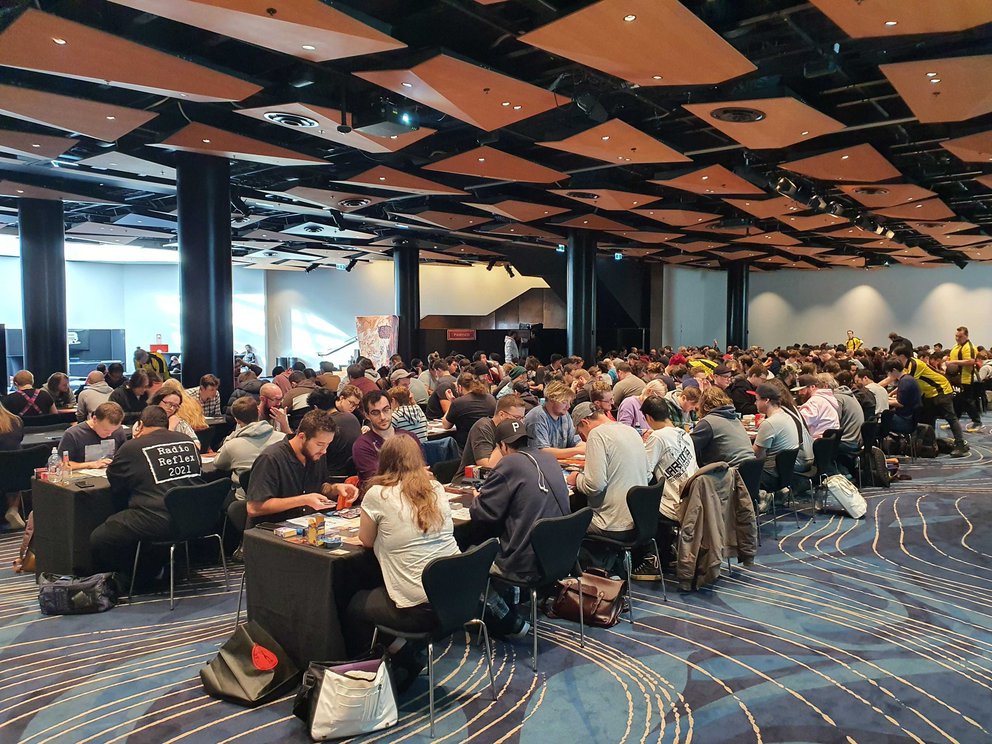 We hope that you're as excited as we are at the return of in person events, including at the elite levels of play. With more than a thousand local game stores across the world now running regular Flesh and Blood events, we look forward to hearing stories from around the world of friendships forged, adventures had, and the competitive spirit at its best, as you and your fellow Flesh and Blood community members embark on the path to greatness!
$1M Pro Play 2022 - Digital Assets
* All events will take place subject to local health and travel guidelines
** In jurisdictions where cash prizes are prohibited, alternate prizing may be offered at events