From the first day that we sat down to design Flesh and Blood, organised play was at the centre of our thinking. It's embedded in the decision to design the game to support draft and sealed deck. Boxes of boosters hold 24 packs because that's how many you need to support an eight person draft. Reducing variance is intrinsically good, but especially in the context of organised play as it allows tournament rounds to be best of one, opening up deeply strategic formats like Classic Constructed as a viable tournament format.
On the eve of a new season of Skirmish starting, we wanted to take a step back and provide an overview of our overall Organised Play framework. The world is opening up quickly now, and we wanted to give you all an idea of what you can expect in the coming months and years, and also just take a chance to lay out how all the different parts of the Flesh and Blood Organised Play ecosystem fit together.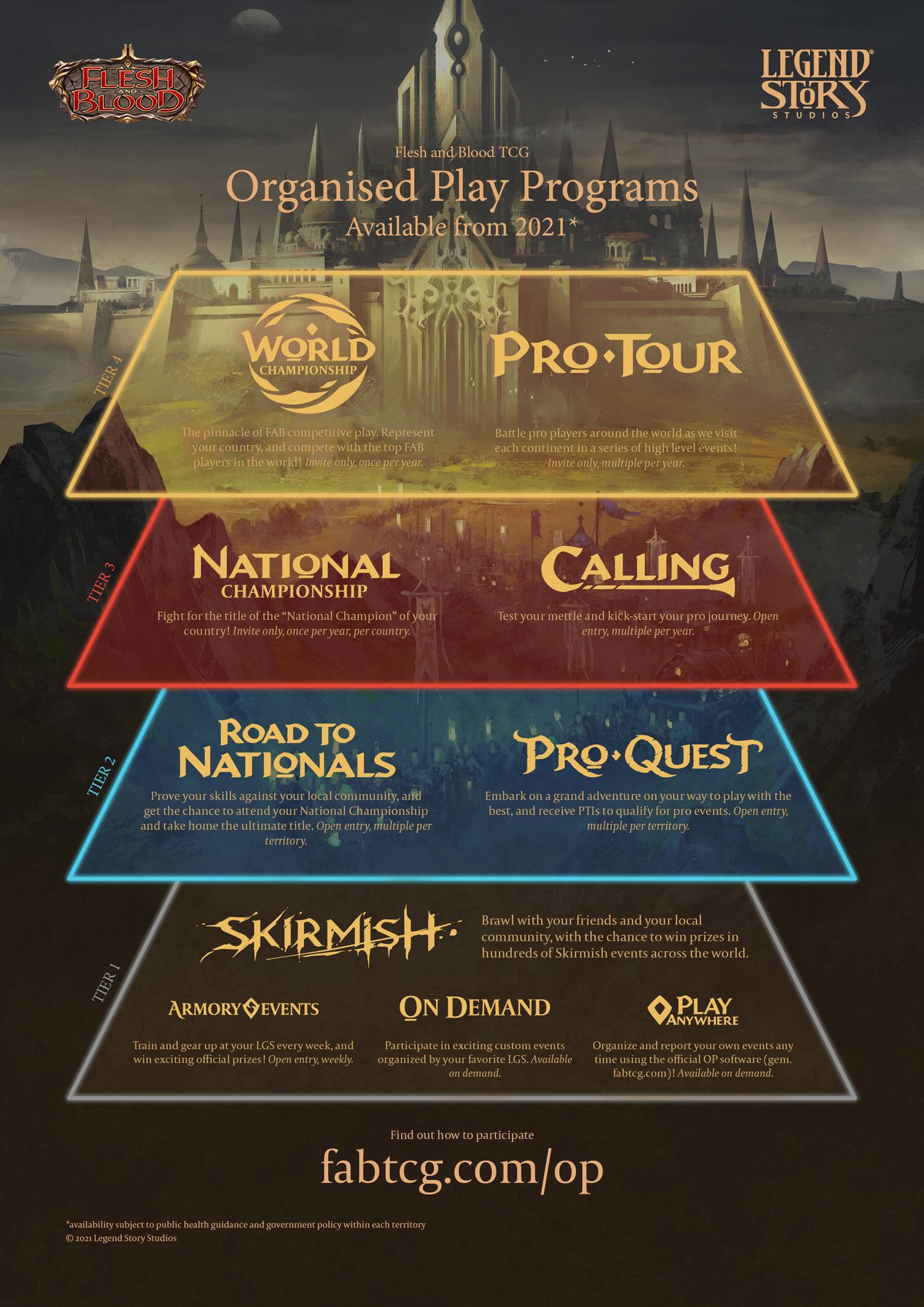 At the base of the Organised Play structure, we have the core weekly play programs; Armory Events, On Demand and Play Anywhere. These programs are intended to let players get involved at home or in store as an accessible first step on the Organised Play pathway. To support stores to run great events we provide free Armory Kits containing great playmats and promo cards to be given away as prizes*. Armory and On Demand events also award XP so you can get yourself on the leaderboards and compare yourself to your friends!

At the next level up, the Skirmish Series is intended to give players an opportunity to take part in accessible higher-level competitive play. The idea is that players in small communities might get access to a bigger event in the season, while players in larger communities might have 2-3 events taking place nearby. The prize pools are bigger for these events, so the level of competition tends to be a bit higher, but the events are still run at a casual level of rules enforcement and are intended to be a fun way to test your skills in a more competitive environment. Skirmish Events are also standalone; you can gain XP by taking part, and built up your reputation in the community, but you don't qualify for anything as a result of winning an event.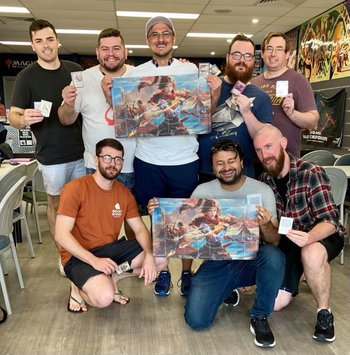 The next tier of events is where things start to get serious. Pro Quest tournaments are serious high-level tournaments where the winner can take home major prizes, but can also qualify for the next Pro Tour event on the calendar. Like Skirmish events, Pro Quest events are intended to be fairly accessible for communities around the world, while providing strong prize support for the winners. Our intention is that as international travel starts to open up and we can see a pathway to hosting international Pro Tour events, we will start running Pro Quest events as an independent season of Organised Play.

For the meanwhile though, Road to Nationals is the Tier 2 tournament series which will be commencing once this season of Skirmish is finished. These events provide players with a direct qualification pathway to their National Championships, as well as a range of elite prizes. We'll be providing more details for you soon on this year's Road to Nationals series, but for those of you who have been hanging out for a chance to play top-level Classic Constructed, this is going to be your chance!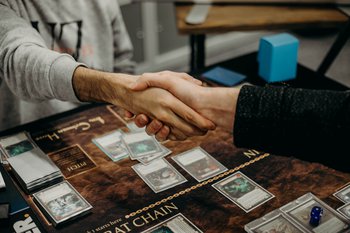 The National Championships is the annual chance for players across the world to battle it out for the title of National Champion. These events are typically invitation-only. Players can qualify for these events by making the Top 4 at a Road to Nationals event or on ratings based invitation. This year we're looking to run National Championships in all our supported territories, COVID allowing.
National Championships feature cash prizes and the opportunity to play for Gold Cold Foil Legendary cards. Winners also receive a Pro Tour Invitation (PTI), a token that can be used to enter any future National Championship, World Championship or Pro Tour event. Both the size of the event and the prize support will depend on the number of active players in the community, but we want to make sure that all our players get a chance to participate wherever possible.

The Calling is our other Tier 3 tournament program, a series of open entry Professional Level tournaments typically spanning an entire weekend. As with National Championships, cash prizes are on the line, along with the chance to win Gold Cold Foil Legendary cards and PTIs. Over the past year we've been limited to running this series in APAC only, but as North America and Europe / UK open up we're going to be bringing this series to players in these markets as well. More details will be coming in the next few weeks as we get confirmation of more events in this series for 2021!


The pinnacle of Flesh and Blood Organised Play are the Tier 4 events - the Pro Tour and World Championship. Only the best will qualify for these tournaments, and victory will be hard fought. For the player that climbs to the summit and becomes the World Champion, success will truly be deserved, and they will be assured a place in history as one of the great Flesh and Blood players.
Entry to Pro Tours and the World Championships is based on rating or via a PTI, and top performances at these events can also earn an additional PTI, allowing players to chain together successful performances at these events. Travel permitting, we are aiming to start running Tier 4 events from 2022, but players will be able to bank invitations earned in the 2021 season to use in future Tier 4 events once these series are up and running.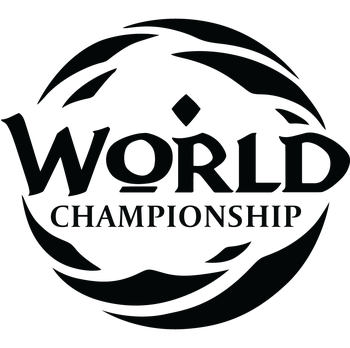 ---
We hope this has given you a better idea of all the Organised Play series which make up our overall program, and how they all fit together. We're really excited to be able to start rolling these series out on a wider scale now that the world is opening up again, and we've heard from a lot of players just how excited everyone is to be able to take part in in-person play again. We'll be providing more specifics about how each of the above events will work as we get closer to each of the seasons. Watch this space in the coming weeks as we start to unveil more upcoming events!
---
* With the game growing so quickly at the moment, demand for Armory Kits is outstripping supply, but priority is being given to stores that have already started up running events like Ira Welcome Events, and we're working hard to get more kits into the market too!