Yoji patrols the palace corridors and castellations, orders and rallies his garrison of guards so that the Dracai may practice their rites and play their politics in peace. In Yoji they trust; his stalwart presence, a constant source of comfort and security.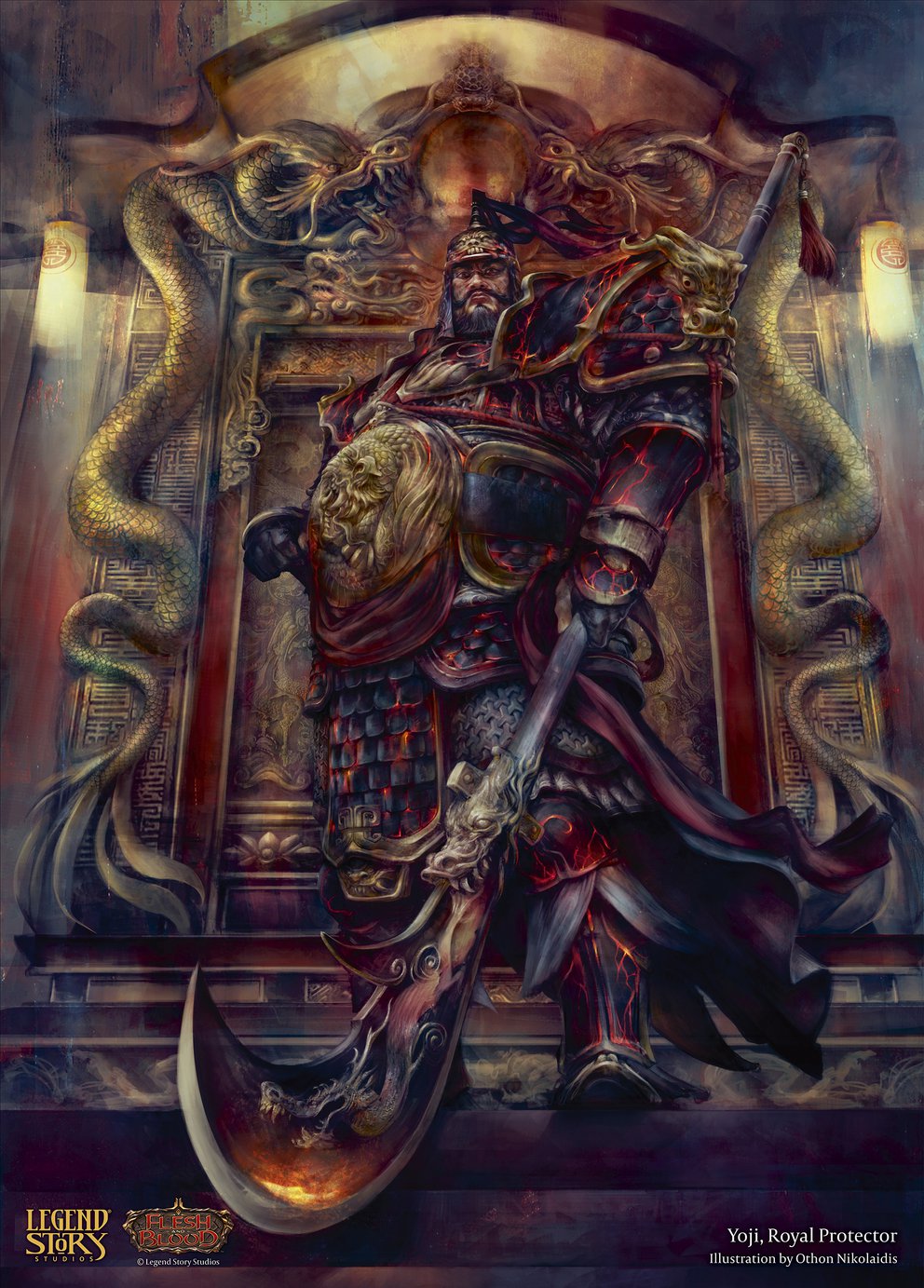 Get to know Yoji, Royal Protector, his background, some of his key cards and lines of play and his role in Ultimate Pit Fight with an incredible Hero Spotlight brought to you by the team at The Table Pit!

With the ability to protect heroes from damage and turn the tide of battle in an instant, Yoji stands firm in the face of the most extreme of adversities, shielding his allies with his impenetrable armor and iron will!