History has been made here at the Westgate Resort. A champion has emerged, a hero has ascended to the ranks of greatness, and bonds have been forged in the fires of great games...
---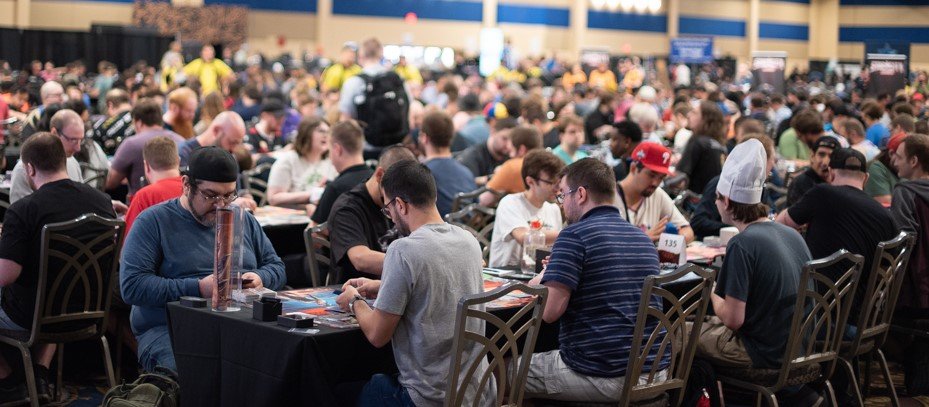 ---
More than a thousand players converged in Las Vegas this weekend for three full days of Flesh and Blood. While more than 500 of America's best fought tooth and nail through a gauntlet of Classic Constructed and Monarch Booster Draft for the title of champion, others explored the vast realms of fun to be had at the iconic venue.
Lexi continued her onslaught during the United States National Championship, but just when it looked like another Elemental Ranger sweep, she was cut down by an innovative Briar in an earthshattering finals that nobody was expecting.
With $50,000 USD on the line, competitors were out for blood. Many familiar names landed in the Top 8, including high placing Pro Tour players like Lucas Oswald, Battle Hardened farmers like Daniel Rutkowski, last year's National Champion Michael Hamilton, and more!
After what has felt like an eternity, Briar has finally crossed the finish line into Living Legend, but in a way that none of us expected. Notorious for her hyper aggressive plays and casting the shadow of Mount Heroic upon her foes, Briar has found new life time and time again. But it was Charles Dunn's fatigue deck that hammered the final nail in the coffin, exploiting a variety of defensive tools to survive the storm of arrows.
Will the army of Lexi players be able to adapt to avoid this new silver bullet, or will there be a mad scramble to other heroes in the following weeks? We'll take a deeper dive into the global meta in the coming days.
For now, let's celebrate another milestone in the $1,000,000 Pro Play Circuit, another National Champion crowned, another weekend that Flesh and Blood players will never forget!
---
Calling
More than 600 brave heroes entered the ring to try their hand at the Calling! Lexi dominated the top bracket and this time there were no Embodiments of Earth to stand in her way. After a two-day crucible of Classic Constructed, longtime Lexi main Yuki Lee Bender was rewarded for all the hard work and hours she has put into this game, rightfully earning the title of Calling Champion, and the largest slice of the $20,000 bounty!
---
Side Events
Meanwhile, Pro Tour: Baltimore champ Michael Feng wasn't about to go home without his share of the glory! Grinding through a Blitz Battle Hardened of more than 200 feisty locals, Michael took out yet another win with Chane!
The often overlooked but always terrifying Dracai of Aether snapped up a win at the PTI Event, piloted by master of wizardry Jonathan Fouk!
Another breathtaking creation from genius Rachel Stoddard snagged her another copy of the coveted Taylor promo, after she amazed the Cosplay Contest judges with her cutting edge Data Doll MKII outfit.
Thunderous roars of laughter and banter could be heard echoing throughout the venue as players dived into Commoner, Shapeshifter Sealed, Ultimate Pit Fight, Welcome to Rathe Alpha Draft, and many, many more events!
The Westgate Resort has a rich TCG history, and we are honoured to have been able to etch memories of our game into its folds.
An incredible start to the National Championship season, and another leg in the pro play journey completed. If you haven't already, check out our Live Blog for snapshots from across the whole weekend.
A sincere thank you to every single one of you - players, SCG staff, LSS staff, judges, stream casters, special guests, artists, cosplayers, and everyone else who helped make this happen. We are humbled to witness the sheer scale of how many people are enjoying Flesh and Blood and building friendships through the common language of great games!
We've still got more National Championships to cover later this week, as well as some surprising twists in the metagame to explore, so don't turn that dial!
---