In just under a month's time, 44 countries will crown their respective champions, who will earn their place at World Championship: Barcelona. Those of you who have been strong enough to qualify for the 2023 National Championships should feel proud of the work you've done to make it this far. But the road ahead is fraught with peril, and you'll need to be at the top of your game to survive.
Taking place from August 25th to September 10th, players will engage in a combination of Classic Constructed and Monarch Booster Draft, whittling down to a final Top 8. Those mighty players will duke it out for the Gold Foils, cash prize, and most importantly, the title!
We have some awesome content leading into and throughout Nationals season, including guest writers, meta analysis, recaps, and more! Stay tuned to witness Flesh and Blood History.
If you have qualified for your National Championship, or are thinking of attending your local open entry National Championship, make sure you're up to speed with everything below.
---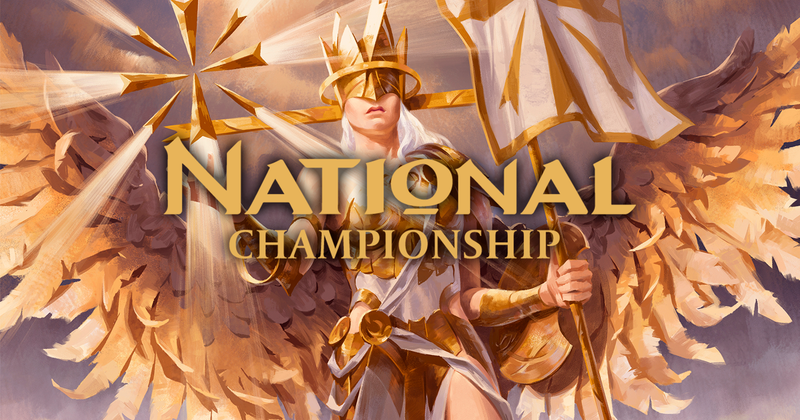 ---
Updates
We've made a few changes to the National Championship event pages since your last visit, to include more information, extra details, and some other fun surprises for players. Take a moment to dive in and explore the updates.
As announced previously, the Monarch Booster Draft portion of Nationals will be run using 1st Edition product. Not only does this add some sparkle to the mix, players can prepare with confidence, knowing what to expect in the packs.
Lastly, in case you missed it - this gorgeous United We Stand playmat will be given out to all World Qualifiers. Join the ranks of legend and have the badge of honour to prove it!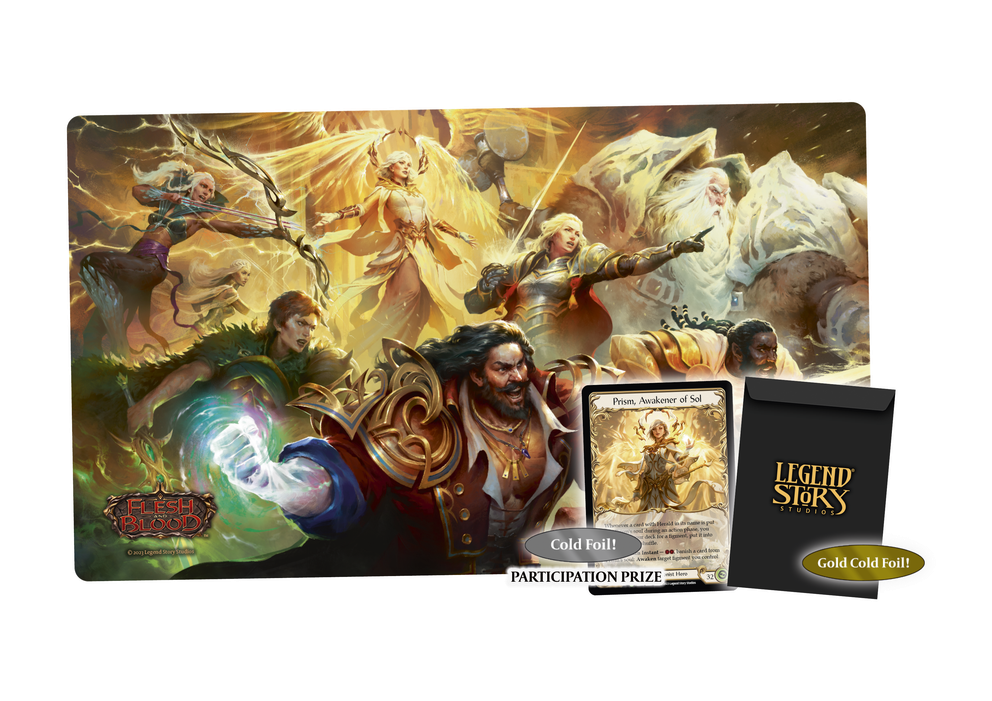 Side Events
This is Nationals like you've never seen before! In line with the work we've been doing in the casual play scene, this year your National Championship will have some truly stunning side events on offer! From Ultimate Pit Fight, to Shapeshifter Sealed, to PTI events… Nats is the place to be even if you're not a pro!
United States is home to the largest National Championship of them all, and so to celebrate this, we are also bringing an entire Calling to Las Vegas! Featuring Classic Constructed, this will be a hallmark weekend for the ages!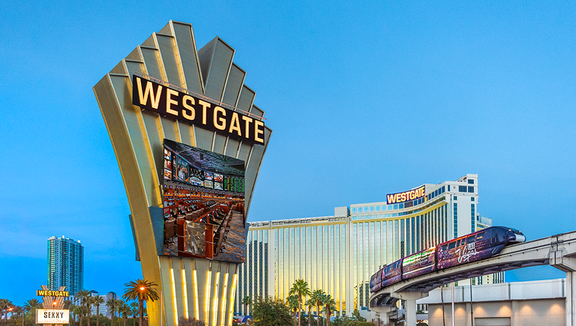 Invites
An invitation to World Championship: Barcelona will be awarded to a certain number of players in the top cut bracket of a National Championship. The number of invites awarded depends on the size of the event. These invites can only be used at World Championship: Barcelona and cannot be redeemed for other events.
Larger National Championships are invitation only, which players will have qualified for via Road to Nationals, redeeming a PTI, or obtaining an invite through standings on the XP leaderboard (as of June 13th). A list of qualified players can be found on the respective National Championship event pages. Please note that there will be no Last Chance Qualifier (LCQ) events this year.
Smaller National Championships are open entry, which means there may still be spots left at your country's event! Make sure to check out the event pages to see if you can participate, then come down and join us!