Congratulations to all of our qualified players for the inaugural Flesh and Blood World Championships in November! We're excited to see you all in San Jose for this exclusive invitation-only event and celebrate the pinnacle of organised play.
The following lists are based on the top 50 of our global leaderboards for 90-day XP, Lifetime XP, Constructed ELO*, and Limited ELO.
If your name is not on the list below**, you can also redeem or be gifted a PTI to use as your invite to the World Championship. ALL players, whether you have qualified through one of the lists below or are redeeming a PTI, MUST register for this event using this link. If you do not register, you will not be able to play at the World Championship. Registrations close on Monday, October 21st at 11:59 pm PDT.
There are still four remaining events in October for you to earn a PTI, and secure your path to Worlds! The finalists at Battle Hardened events in Minneapolis, Dallas Fort-Worth, Columbus and Denver will each receive a PTI, which they will be allowed to immediately redeem. Finalists at Columbus and Denver will be granted a special exemption on the registration cut-off date above, so these events will be your final chance to secure your spot at the World Championship***!
* Please note that the PTI events that took place as part of selected National Championships were not Elo rated events.
**The list of qualified players currently excludes Germany and Singapore - see below.
***The finalists of Battle Hardened: Columbus and Denver should email premier@fabtcg.com immediately after the event to redeem their PTI and register for the World Championship.
Germany and Singapore
German and Singaporean Nationals are running outside the main National Championships date range in order to access suitable venues for these events, which is why we have adjusted the ratings-based cutoffs for these players to Monday, October 3rd at 11:59 pm PDT. If you are from Germany or Singapore, we will update this page with a separate list of qualified players next week.
PTI Redemption and Gifting
Redeeming a PTI - PTIs can be redeemed via the World Championships registration site. If the player does not attend the World Championship, their PTI will still be deemed to have been used.
Gifting a PTI - A player may also gift a PTI to another player by emailing premier@fabtcg.com with your name and GEM player ID number, and the name and GEM ID number of the recipient. The player gifting the PTI must send this email from the same email address registered to their GEM player account. PTI gifting requests can be submitted up until Monday, October 10th at 11:59 pm PDT. Please note that a gifted PTI must be used by the recipient to play at the World Championship. If the recipient does not attend the World Championship, their PTI will cease to exist.
---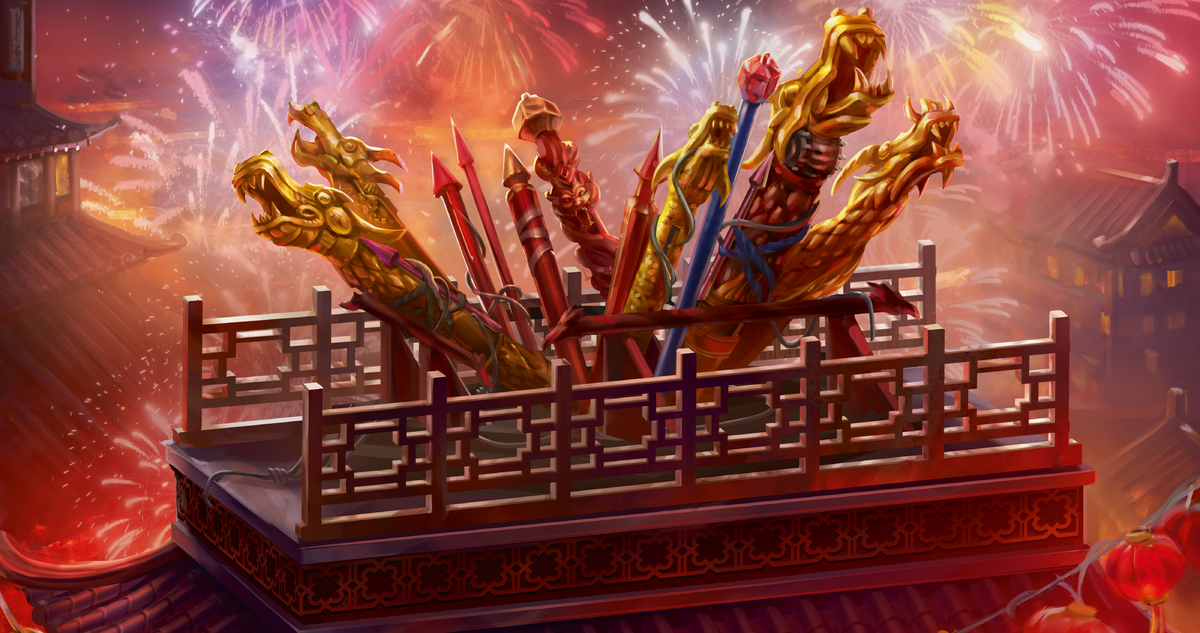 ---
90-day XP Qualified Players
| COUNTRY | NAME | ID |
| --- | --- | --- |
| US | Adam Fiffles | 24655356 |
| BE | Alex Kivitz | 67511343 |
| US | Andrew Lorenz | 71357474 |
| US | Anthony DT Zichella | 92893493 |
| US | Antonio Otero | 29918155 |
| PL | Bartosz Ziemba | 82923123 |
| US | Brodie Spurlock | 78449312 |
| US | Chandler To | 29299428 |
| US | Ciro Gambone | 96355931 |
| PL | Dawid Dominiak | 92964195 |
| US | Dennis Pham | 45882875 |
| NZ | Dennis Zhang | 22442327 |
| AU | Dominic Ze | 58776591 |
| US | Eugene Galipchak | 48835423 |
| AT | Florin-Cristian Loghin | 94458185 |
| US | Haik Voskerchian | 76171397 |
| GB | Jacob Hand | 51223991 |
| US | Jacob Kurka | 71742112 |
| US | James Adams | 96214336 |
| US | James Caeruleus Silver | 17637648 |
| PL | Jan Starek | 47568798 |
| US | John Zapata | 73241415 |
| US | Jon Ho | 28422842 |
| US | Jonathan Ding | 23658458 |
| US | Julian Helgeson | 66278441 |
| HK | Kelvin Law | 67496757 |
| US | Kyle Richards | 51788173 |
| AT | Long Dao | 34799151 |
| TW | Luo Sheng-Xun | 85226534 |
| PL | Mateusz Sass | 99196216 |
| CA | Matthew Dilks | 12332725 |
| US | Matthew W | 36217316 |
| US | Naib Mobassir | 25857792 |
| US | Patrick Weiss | 12657916 |
| US | Phillip Vu | 61673326 |
| PL | Piotr Krzempek | 63849848 |
| HK | Pudding Tam | 31914943 |
| TH | Rangsiman Sriphueak | 72288687 |
| US | Rihanna LaGrou | 81344764 |
| US | Sean Yang | 72345214 |
| GB | Shen Ang | 99129594 |
| PL | Tomasz Żelazko | 48144483 |
| CA | Victor Mercado | 24797713 |
| AU | Vincent Lim | 18269158 |
| US | William Bradshaw | 59166293 |
| US | Zachary Wallach | 95989628 |
| SG | Bryan Kong | 77422282 |
| SG | Chu Heng Eng | 48899492 |
| SG | Jin Han Toh | 78561671 |
| DE | Jonas Stoberock | 58732441 |
| SG | Nicholas Wong | 47855776 |
| DE | Viet Pham | 77629976 |
Lifetime XP Qualified Players
| CA | Adam Filipchuk | 43146927 |
| --- | --- | --- |
| MY | Aimran Kamarul Bahrin | 39589166 |
| US | Alex Laplume | 58488496 |
| US | Andrew Lorenz | 71357474 |
| US | Andrew Rudin | 94347661 |
| HK | Bun Ar | 79174636 |
| NZ | Cayle Mccreath | 1943 |
| HK | Cliff Wong | 18654275 |
| CA | Dante Delfico | 16612399 |
| US | Dennis Pham | 45882875 |
| NZ | Edward Kim | 78133687 |
| HK | Eugene C | 36199282 |
| HK | Galaxy Yang | 36989938 |
| ES | Gwydion Martín | 74628353 |
| AU | Hayden Dale | 7666 |
| NZ | Iain Kenderdine | 2455 |
| HK | Jack Tang | 17666396 |
| HK | Jacky Ho | 29544392 |
| PL | Jakub Siedlecki | 65321153 |
| US | James Caeruleus Silver | 17637648 |
| US | James Chang | 25812659 |
| NZ | Jason Thomson-Sheck | 55191691 |
| BN | Jerrard Pang | 56537471 |
| US | Joshua Lau | 64912678 |
| HK | Kelvin Law | 67496757 |
| NZ | Kieran Carnegie | 37228397 |
| AU | Kuan Li | 2412 |
| BE | Kugane Gaming | 36499436 |
| AU | Leigh Fletcher | 86583217 |
| AU | Luke Fletcher | 5277 |
| PL | Mariusz Suchanecki | 91568774 |
| AT | Martin Hechtberger | 25768775 |
| NZ | Matt Rogers | 8717 |
| US | Matthew W | 36217316 |
| CA | Michael Caronchia | 23355289 |
| TW | Pei-Tung Liao | 92819458 |
| HK | Ray lam | 93191888 |
| US | Rob Cygul | 75789839 |
| MY | Saiful Bahari Hassan | 22586678 |
| US | Sam Yuen | 23619742 |
| US | Sebastiano Cavallo | 35376327 |
| GB | Sharif Shaaban | 49689965 |
| US | Shuo Feng | 51553785 |
| PL | Tomasz Żelazko | 48144483 |
| HK | 海風小子 Dennis | 57625968 |
| SG | Aloysius Goh | 33293125 |
| DE | Christian Weißling | 25438597 |
| SG | Eugene Phua | 69843555 |
| SG | Gordon Koh | 59753974 |
| DE | Kevin Zänker | 37818356 |
| SG | Marco Ng | 31673118 |
Constructed ELO Qualified Players
| COUNTRY | NAME | ID |
| --- | --- | --- |
| US | Alexander Vore | 53486363 |
| US | Andrew Lorenz | 71357474 |
| PL | Bartosz Ziemba | 82923123 |
| US | Brian Lorenz | 39697648 |
| US | Christopher Iaali | 49429466 |
| US | Cody Williams | 28483625 |
| US | Daniel Rutkowski | 42767595 |
| NZ | Dennis Zhang | 22442327 |
| NL | Donovan van Beek | 93648569 |
| US | Easton Douglas | 52945497 |
| GB | Francesco Giorgio | 38313277 |
| GR | George Melissakis | 37549179 |
| GB | George Rodger | 18546692 |
| PL | Grzegorz Kowalski | 32152382 |
| NL | Ian Zhang | 75916243 |
| CA | Isaak Krut | 23643736 |
| PL | Jakub Irzyk | 72681416 |
| US | Jeremy Stockfleth | 48218676 |
| US | Jon Ho | 28422842 |
| US | Jonathan Magnuson | 29247552 |
| US | Kevin Brayer | 61784579 |
| SK | Kubik Viliam | 96614538 |
| TW | Lee Ming-Han | 17126988 |
| AT | Long Dao | 34799151 |
| PL | Łukasz Cichecki | 31212529 |
| PL | Łukasz Szczepanowski | 12924573 |
| PL | Maciej Janik | 96524117 |
| NL | Man Hiem Cheung | 77144478 |
| AT | Martin Hechtberger | 25768775 |
| NZ | Matt Rogers | 8717 |
| CA | Matthew Dilks | 12332725 |
| GB | Matthew Foulkes | 71963772 |
| US | Michael Hamilton | 34331578 |
| FR | Mohamed El Fardi | 82625644 |
| US | Nathan Crawford | 95593898 |
| AU | Nick Butcher | 51987736 |
| NZ | Oliver Berry | 78453332 |
| ES | Pablo Pintor | 12374294 |
| US | Pheano Black | 59957253 |
| DK | Sebastian Grøndal | 37223951 |
| ES | Sergio Sanz Guerrero | 55195433 |
| US | Shuo Feng | 51553785 |
| CA | Tariq Patel | 55364376 |
| US | Timothy Long | 19718495 |
| US | Tyler Horspool | 77657489 |
| PL | Wojtek Klimczyk | 74215342 |
| NL | Wouter Ouwehand | 93592155 |
| GR | Yorgos Samaras | 29352359 |
| CA | Yuki Lee Bender | 22253482 |
| DE | Christian Hauck | 47346524 |
| DE | Sebastian Golla | 23171375 |
| COUNTRY | NAME | ID |
| --- | --- | --- |
| US | Andrew Rothermel | 48922766 |
| PL | Bartosz Ziemba | 82923123 |
| US | Brodie Spurlock | 78449312 |
| US | Christian Gerdes | 38359582 |
| US | Cody Williams | 28483625 |
| US | Craig Pollack | 46981763 |
| US | Daniel Rutkowski | 42767595 |
| CA | Dante Delfico | 16612399 |
| PL | Dawid Mrówczyński | 85436111 |
| US | Easton Douglas | 52945497 |
| US | Eric Dauernnheim | 17291281 |
| US | Eric Wainright | 58447558 |
| GB | Francesco Giorgio | 38313277 |
| HR | Hrvoje Hedžet | 87762967 |
| GB | Isaac Murray | 85528141 |
| US | Jacob Baugh | 42383614 |
| GB | Jacob Hand | 51223991 |
| US | Jacob Shaker | 34642783 |
| GB | Jamie Faulkner | 56872833 |
| US | Jeromy Tsai | 39416575 |
| US | Jonathan Magnuson | 29247552 |
| FI | Juha Saarnilampi | 18849332 |
| BE | Kevin Lerens | 55814454 |
| NZ | Marko Zutic | 96792341 |
| NZ | Matt Rogers | 8717 |
| GB | Matthew Foulkes | 71963772 |
| US | Michael Dalton | 71722762 |
| US | Michael Hamilton | 34331578 |
| FI | Mikael Teittinen | 92694271 |
| US | Nathan Lapham | 71693458 |
| US | Nick Zimmerman | 48354814 |
| SE | Niklas Astner | 75745291 |
| ES | Pablo Pintor | 12374294 |
| TW | Pei-Tung Liao | 92819458 |
| US | Peter Buddensiek | 61767867 |
| GB | Peter Ward | 53813497 |
| US | Ryan Rich | 61268882 |
| US | Rylie Groff | 28535837 |
| NZ | Sasha Markovic | 0626 |
| GB | Sean Knowelden | 59467877 |
| US | Sean Yang | 72345214 |
| PL | Sebastian Bednarski | 45635179 |
| US | Shuo Feng | 51553785 |
| CA | Tariq Patel | 55364376 |
| US | Tee Thebeau | 97894393 |
| US | Yuanji Li | 96371481 |
| CA | Yuki Lee Bender | 22253482 |
| DE | Freddy Friedrich | 62616413 |
| DE | Paul Klintworth | 72972883 |
| COUNTRY | NAME | ID |
| --- | --- | --- |
| CA | Donghee Kim | 59196884 |
| NZ | Ethan Sih | 11257315 |
| US | Tyler Brotton | 84711111 |
| US | Aneil Seetharam | 34323356 |
| US | Ryan Robinson | 93512498 |
| US | Ethan Van Sant | 49991568 |
| AU | Phillip Hadley McKay | 4527 |
| US | Brandon Lenshyn | 29223712 |
| AT | Rafaelo Sarmiento | 73134177 |
| US | David Elrod | 53182599 |
| DE | Felix Gössel | 64125316 |
| AU | Paul Naughton | 95729998 |
| SG | Winter Fong | 58332933 |
| US | Ryan Baker | 59467933 |
| US | Tanner Propst | 95174548 |
| US | Jesse Harper | 62751447 |
| US | Bernard Hsia | 29446787 |
| US | Ronny Martin | 55736174 |
| NL | Mark Henderson | 32917365 |
| NZ | michael collins | 98258914 |
| PH | Ivan Klaric | 81836244 |
| NZ | Aaron Newson | 26422265 |
| US | Joseph Bartram | 48351868 |
| US | Matt Kohls | 33466896 |
| PL | Tomasz Buda | 41163769 |
| US | Alex Becker | 78552919 |
| US | Joseph Santianna | 65189792 |
| PL | Kamil Głowacki | 49458697 |
| TW | Ying Chieh Liu | 82715528 |
| SG | Keith Ang | 82762219 |
| US | Michael lynch | 57653542 |
| PL | Marek Pihut | 58911871 |
| PL | Bartłomiej Chrobak | 81876776 |
| US | Brandon Abarca | 51216269 |
| US | Zayne Johnson | 68823878 |
| AU | Ryan Lewis-Jonns | 22289418 |
| NZ | Samuel Bates | 42689742 |
| GB | Aaron Boyhan | 49121591 |
| ES | Álvaro Francisco Toledano Benito | 64982125 |
| CZ | Filip Stroch | 79917499 |
| NZ | Mat Fletcher | 24554914 |
| GB | Jason Hamer | 83198755 |
| GB | Liam Canning | 94726641 |
| TW | Ying Chieh Liu | 82715528 |
| ES | Guillermo Pedernal | 73312477 |
| US | Brandon Flores | 33714596 |
| US | Joseph Scalco | 73113941 |
| US | Ian Shaffer | 84556324 |
| US | Austin Yost | 73687259 |
| US | Adam Chaplin | 95583774 |
| US | Joshua Rath | 44548897 |
| GB | Scott Mines | 75669387 |
| US | Joe Colon | 68592363 |
| US | TRACY REEVES | 84643232 |
| US | Cristopher Dietz | 61428539 |
| PL | Lukasz Ziemba | 19181131 |
| US | Noah Cagle | 58357436 |
| US | Steven Rodriguez | 41471781 |
| US | Adam Jessell | 81824377 |
| US | Justin Rainer | 71917522 |
| US | Andy Modell | 83358935 |
| HK | Law Wen | 51398692 |
| SK | Peter Markovič | 34849638 |
| US | Menion Croll | 25531921 |
| HK | David Yau | 16845179 |
| HK | Hung Aaa_Man | 32692969 |
| US | Elijah Calub | 65543274 |
| US | Robert Rietze | 96428674 |
| US | Ryan Marino | 12297521 |
| FR | Maximilien Berger | 72935711 |
| US | Andrew Clayton | 24476467 |
| DE | Nils Klaper | 32634986 |
| AU | Laura Car | 5488 |
| GB | Nathan Corbyn | 64278526 |
| NZ | Kasharn Rao | 5245 |
| US | Steve Le | 67632647 |
| NZ | Joshua Baines | 24329243 |
| US | Huang Hsiang En | 76529329 |
| US | Christopher Higashi | 41957467 |
| US | Eric Cortez Omana | 48143821 |
| US | Matthew McInnis | 49235889 |
| US | Sydney Clayton | 95675472 |
| NL | Gabe Sher | 89979887 |
| US | Wesley Dong | 76745837 |
| US | Nick Webb | 64926574 |
| US | Eric Kammer | 71212499 |
| US | Ravi Sharma | 64912987 |
| TH | Sompong Leartvimolkasame | 55826345 |
| US | Joel Grizzelle | 95187448 |
| PL | Maciej Laskowski | 76386421 |
| PL | Fred Bird | 33214183 |
| US | Jonathan Martin Job | 86888834 |
| CA | David Rood | 33918986 |
| AT | Rafaelo Sarmiento | 73134177 |
| US | Yongji Yang | 67357264 |
| TW | CYK Lionel | 26355256 |
| NZ | Sam Payne | 5751 |
| US | Spencer Freeman | 74755923 |
| US | Brian Moss | 45529617 |
| CA | Aaron Shantz | 86611621 |
| CA | Joel Repta | 91357495 |
| CH | Ralph Schlauri | 69118899 |
| GB | Simon Denning | 96487113 |
| US | Jonah Overholt | 53553898 |
| US | Matthew Vore | 76857882 |
| US | KC Glass | 64388881 |
| US | Jonathan Owens | 11538946 |
| US | Alberto Miracle | 44533689 |
| NZ | Mani Gardwell | 1812 |
| ES | Adrián Marín | 84473835 |
| ES | Daniel Correas | 32184172 |
| US | Adam Leighton | 18325451 |
| TW | Yu fan Liao | 15655835 |
| US | Chris Ray 79935486 | 79935486 |
| GB | George Jones | 86671164 |
| GB | Hamish Chisholm Brown | 62969812 |
| ES | Maria Jesus Penella | 99769482 |
| CA | Tsubasa Ueda | 78871739 |
| AU | Roy Lai | 66872575 |
| GB | Aaron Simon | 38278119 |
| GB | Rob Catton | 96675674 |
| GB | Liam Holden | 23324112 |
| FR | Natalia Berger | 23851271 |
| CA | Michael Walker | 13294416 |
| ES | Max Dieckmann | 62329447 |
| CA | Biing Chyn Lai | 36587649 |
| GB | Alex Chițu | 52582252 |
| IT | Stefano Meoni | 26275334 |
| NZ | Thomas Bailey Galbraith | 1426 |
| NL | Didier Deurloo | 23145218 |
| NZ | Justin Wong | 7337 |
| NZ | Gary Lynch | 9486 |
| US | Chris Brummett | 55982578 |
| US | Dagan White | 98661172 |
| US | Shane Martin | 95655265 |
| US | Bryce Stroyek | 66224477 |
| TW | Xincheng Hou | 28484578 |
| US | Dexter Canright | 58543971 |
| NL | Philip van Donselaar | 48821756 |
| FR | Marc Alexandre | 69434669 |
| GB | Thomas Harle | 89773553 |
| AU | Matthew Clark | 76882269 |
| ES | Carlos Carrero | 91626642 |
| US | Nicholas Snyder | 24352122 |
| TW | Chen Wei Li | 72315395 |
| DE | Ilias Karamanis | 58434939 |
| IT | Alessandro Tassini | 75224857 |
| IT | Mauro Giuseppe Di Lauro | 52717739 |
| US | Quinn Wongkew | 64682265 |
| NZ | Jason Lai | 48723877 |
| US | Alex Sneed | 62413994 |
| US | Oliver Phi | 75633349 |
| ES | Adrián Ruiz Yague | 58689747 |
| ES | Gustavo Caperan | 45226128 |
| TW | Limbo _CFP | 56833717 |
| GB | Shahmir Samee | 35844257 |
| US | JP Coleman | 91272821 |
| US | Mark Johnson | 23894321 |
| NL | Kevin van Steenis | 15235622 |
| US | Zach Bunn | 38293391 |
| US | Charles Dunn | 96665649 |
| TW | yu lain lin | 93593925 |
| TH | Thanthawat Chujitngamsuwong | 97152172 |
| US | Nam Vo | 44569126 |
| IT | Stefano Cocca | 78825359 |
| NO | Oscar Kruse | 38395394 |
| US | Emmanuel Onate | 42931316 |
| BE | Kevin Faut | 29421584 |
| SG | Reeve Chia | 61688869 |
| US | Collin Kaiser | 6596 |
| US | adam bidler | 58485739 |
| CZ | Zdeněk Matura | 98396886 |
| NL | Gary White | 69942438 |
| NZ | Adam Little | 3595 |
| TW | Tim Lin | 43684877 |
| FI | Mikko Airaksinen | 65537134 |
| HK | Allen Lau | 25688385 |
| HK | Tsang Shing | 82325829 |
| HK | Kaiser Wong | 17829487 |
| HK | Nova Chan | 97711595 |
| US | Isaac Jessen | 86326564 |
| IT | Fuad Omar | 38131312 |
| US | Luke Magnuson | 45473733 |
| NZ | Nicholas Holding | 42916169 |
| IT | Lorenzo Brambilla Pisoni | 45953664 |
| DE | Christopher Bizau | 46617853 |
| DE | Frederic Fuessmann | 18135535 |
| US | Anthony Nguyen | 38213843 |
| SI | Jose Lau | 29974741 |
| US | Pat Eshghy | 55234782 |
| NZ | Isaac Olssen | 3134 |
| CA | Nghia Tran | 16569596 |
| US | Josh Lind | 29786146 |
| PL | Robert Szary | 76253135 |
| NL | Hendrik Wytze Kluitenberg | 13296116 |
| IT | Marco Lettieri | 34377287 |
| FR | Pierre Canali | 11877216 |
| PL | Michał Sierszulski | 64293433 |
| US | Jack Stoney | 67534537 |
| CA | Daniel Dreisziger | 41745352 |
| CH | Pascal Weiler | 58866623 |
| TH | Jason Zhang | 92785572 |
| PL | Paweł Leszuk | 62499812 |
| NZ | Jasin Long | 3974 |
| AU | Ryan Hulin-Bobart | 48954357 |
| DE | Sebastian Golla | 23171375 |
| CA | Clay DeAngelis | 84553582 |
| NZ | John Jaurigue | 7642 |
| CA | Shawn Dhaliwal | 69775991 |
| US | Christopher D'Agostino | 33388479 |
| BE | Renzo Schietgat | 66211955 |
| CH | Sebastian Spicher | 73696351 |
| PL | Bartosz Dominiak | 43618194 |
| US | Brishen Jaimes | 38563157 |
| NZ | Kiki Labad | 6499 |
| MY | Nitya Kalaichelvan | 57965844 |
| LT | Darvydas Čepukaitis | 85277458 |
| UK | Jacob Clements | 42541471 |
| US | Brandon Ackerson | 83128234 |
| CA | Ian Smith | 26644983 |
| RS | Boris Bulatovic | 62657973 |
| US | Donald Torres | 53495653 |
| US | Andres Perez | 43713548 |
| US | Zachary Burrell | 29374175 |
| BE | Joris Verhelst | 15957852 |
| US | Jordan Nelle | 33745195 |
| US | Seth Roberts | 92881338 |