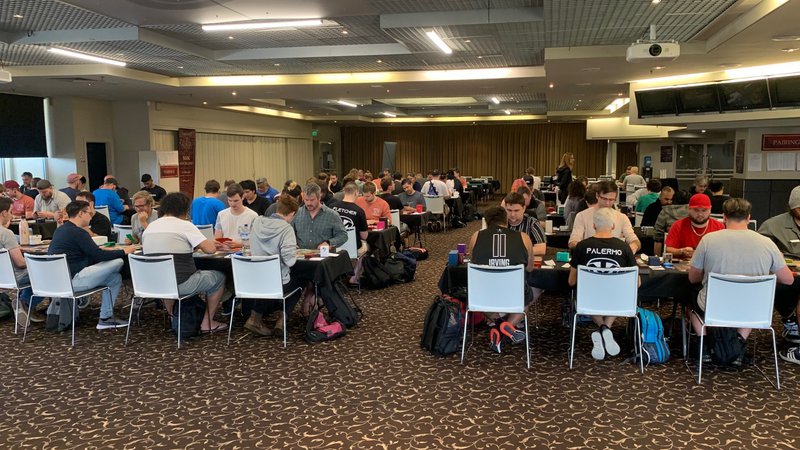 Over the last weekend, The Calling came to Auckland, bringing Flesh and Blood's very first constructed tournament to the Ellerslie Event Centre. 100 players rose to the challenge, travelling from around the globe to unveil their carefully curated decks!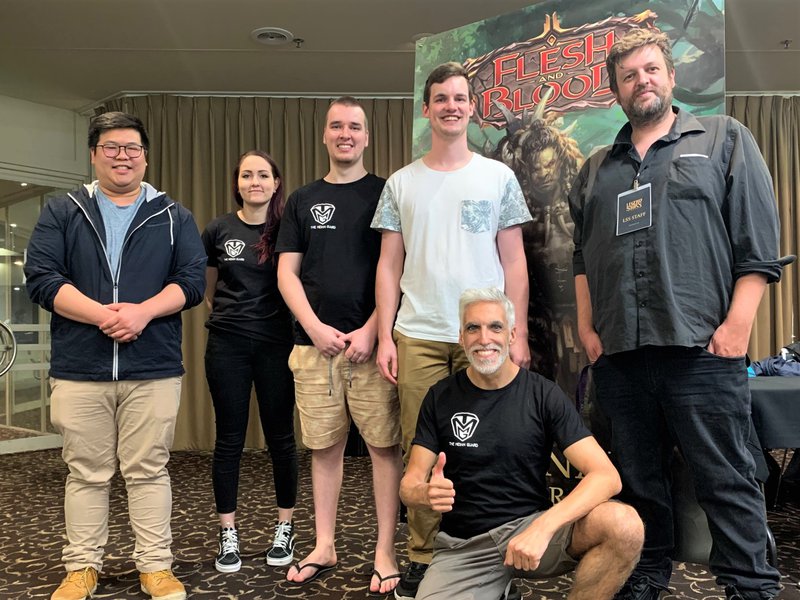 Following months of building, testing and competing, players unleashed their refined decks, charging straight into battle.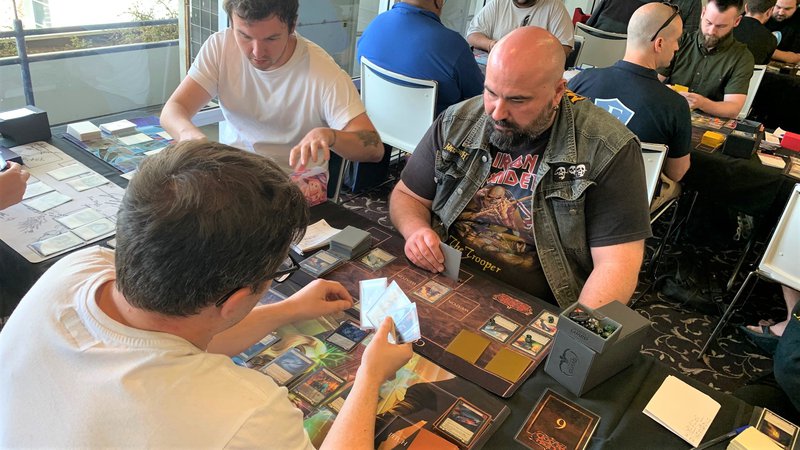 Dorinthea was a fan favourite amongst players, with Rhinar lagging behind in last place.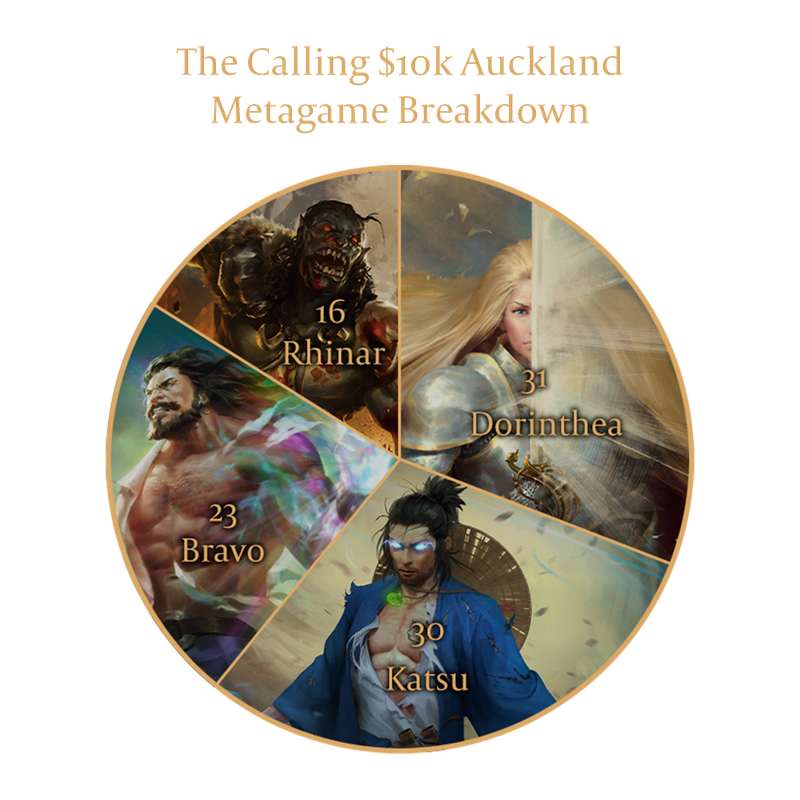 While they all fought valiantly, not everyone could make it into the Top 8. Some players chose to accept their fate, and try their hand at one of the other challenges of the day.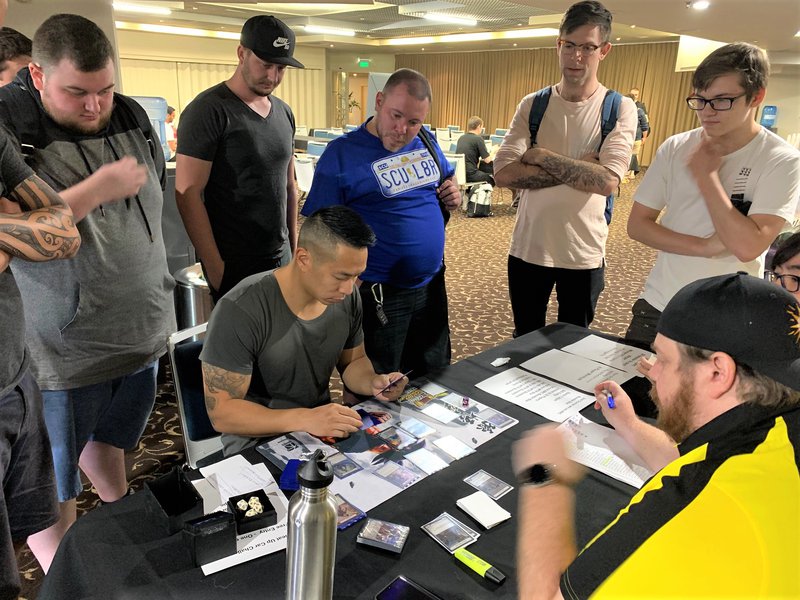 Whether it was the Beat Up Car challenge, the second-chance tournament, or testing out the new multiplayer format, there was plenty of ways for players to test their skills.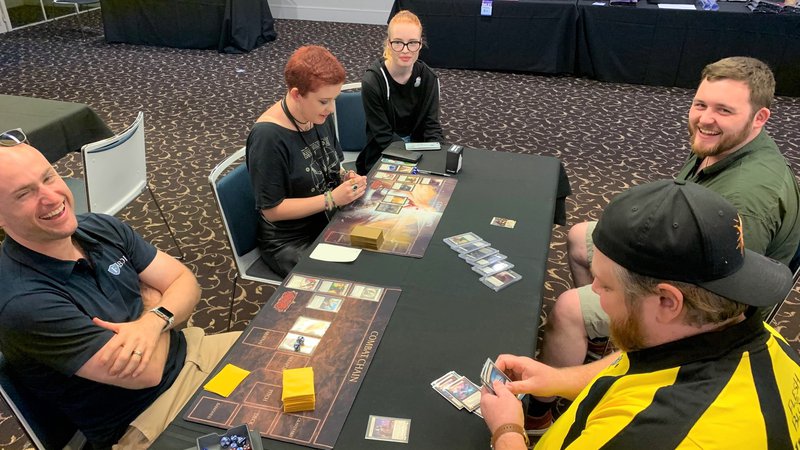 As the day went on, the number of players whittled down, as they toughed it out in battle to compete for a spot in the Top 8.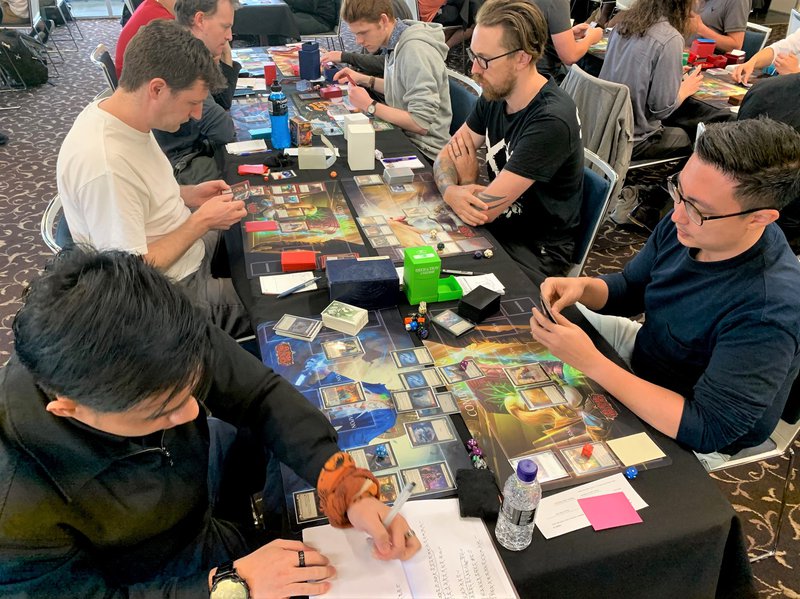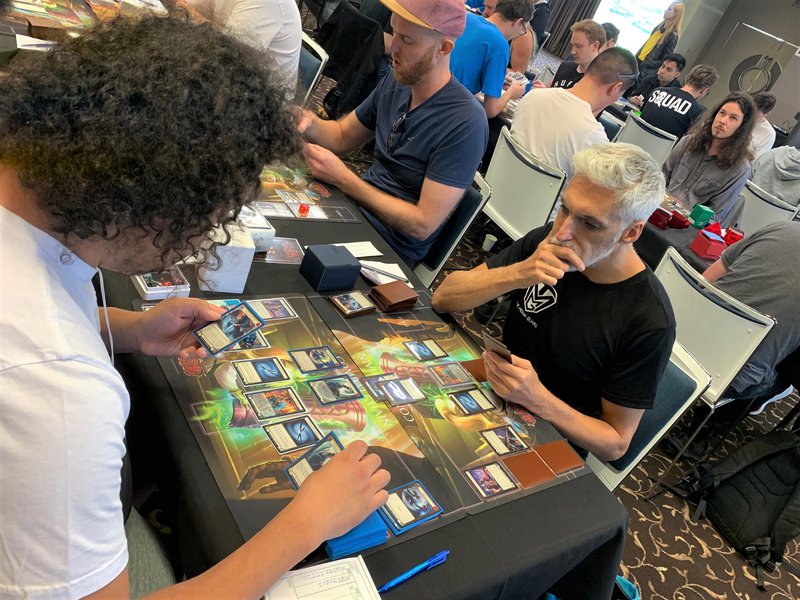 Following seven rounds of swiss, the Top 8 were unveiled.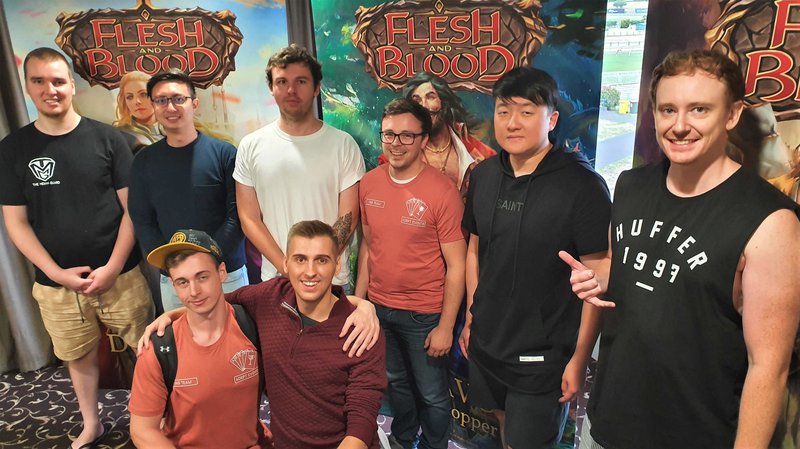 From left to right: Luke Fletcher, Hafiz Hamidon, Nicholas Butcher, Jasin Long, Mark Tung, Kieran McEntegart, Jacob Pearson (front), Sasha Markovic (front).
The Top 8 playoffs were underway, with Sasha Markovic claiming victory at his second consecutive tournament with his innovative "Katsu Control" deck.