Welcome to Rathe Unlimited booster packs are arriving in Europe and the United Kingdom this week, and along with it a whole bunch of Welcome Events!
These Welcome Events are the perfect opportunity for both new and existing Flesh and Blood players to learn how to play in a friendly environment as well as help establish a local community at a Local Game Store, and most importantly have fun playing some great games together!


What Can You Expect From A Welcome Event?
First and foremost, Welcome Events are FREE and come to no cost for players!
Players can expect to receive a complimentary Ira, Crimson Haze Welcome Deck. Each store hosting a Welcome Event has 24 decks to give out. Get them while stocks last! The deck focuses on the key components of Flesh and Blood:
how to gain resources to play your cards,
how to play out the cards in your hand by using go again, and
how combat works.
After watching the 6 minute Learn To Play video, you will be ready to start playing as Ira, Crimson Haze, and will quickly discover the surprising level of depth and fun that awaits!
The event organiser will then schedule a few official games for players who have registered an account at FABTCG.com and are interested in playing. Some venues may also be providing both participation and performance prizes subject to availability! Games take up to 30 minutes and events should be up to 3 rounds in length.
A list of scheduled Welcome Events can be found with our Store and Event Locator. Check it out and see if there's one near you!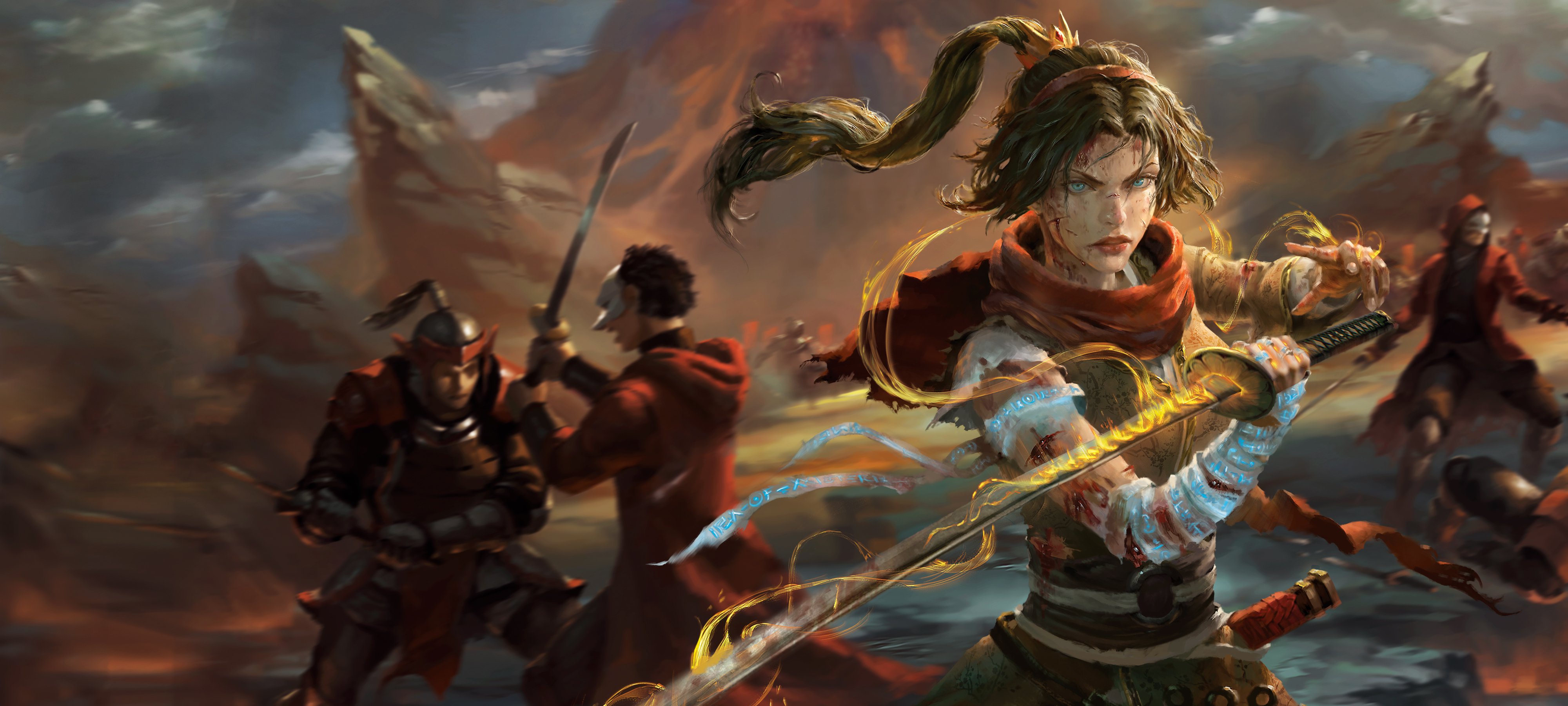 Love Ira? Four More Heroes Await!
Most stores will also have some freshly printed Welcome to Rathe Unlimited booster packs and boxes available to purchase, or to pick up if you have pre-ordered with them!
---
After centuries of uneasy peace, the land of Rathe balances on the brink of war once again. Savage beasts emerge from the primordial jungle, clashing with noble warriors in increasingly violent skirmishes. A forgotten realm finds its ancient barriers eroding, exposing it to the greed of others, while a mystical land is faced with the history it once tried to bury, threatening to expose the secrets of their ancestors.
In a world plagued by conflict, you must fight for the chance to determine your fate. Will you succumb to the machinations of others, or will you choose your own path? Pick up your sword and prepare for battle; for no matter where you run, war will find you.
---
Welcome to Rathe Unlimited is the perfect place to start and expand your Flesh and Blood journey. Most Welcome Event organisers will also be scheduling a same-day Release Event right after you have learned to play and have gotten your first few games of FAB under your belt. The format of choice for the Release Event can vary from store-to-store but is recommended to be Sealed Deck.

Sealed Deck is where each player opens 6 booster packs, chooses any of the four heroes, builds a 30 card deck from the class cards that belong to that hero and generic cards, finds an opponent, shuffles up their decks, and starts playing!

For more lessons and tips on how to build and play Sealed Deck please be sure to have a look at some of our previous articles, like this one by our very own game developer, Jason Chung!
Welcome to Rathe introduces four heroes, Bravo the Guardian, Dorinthea the Warrior, Rhinar the Brute, and Katsu the Ninja. Who will you trust to bring you victory in this fan favourite format?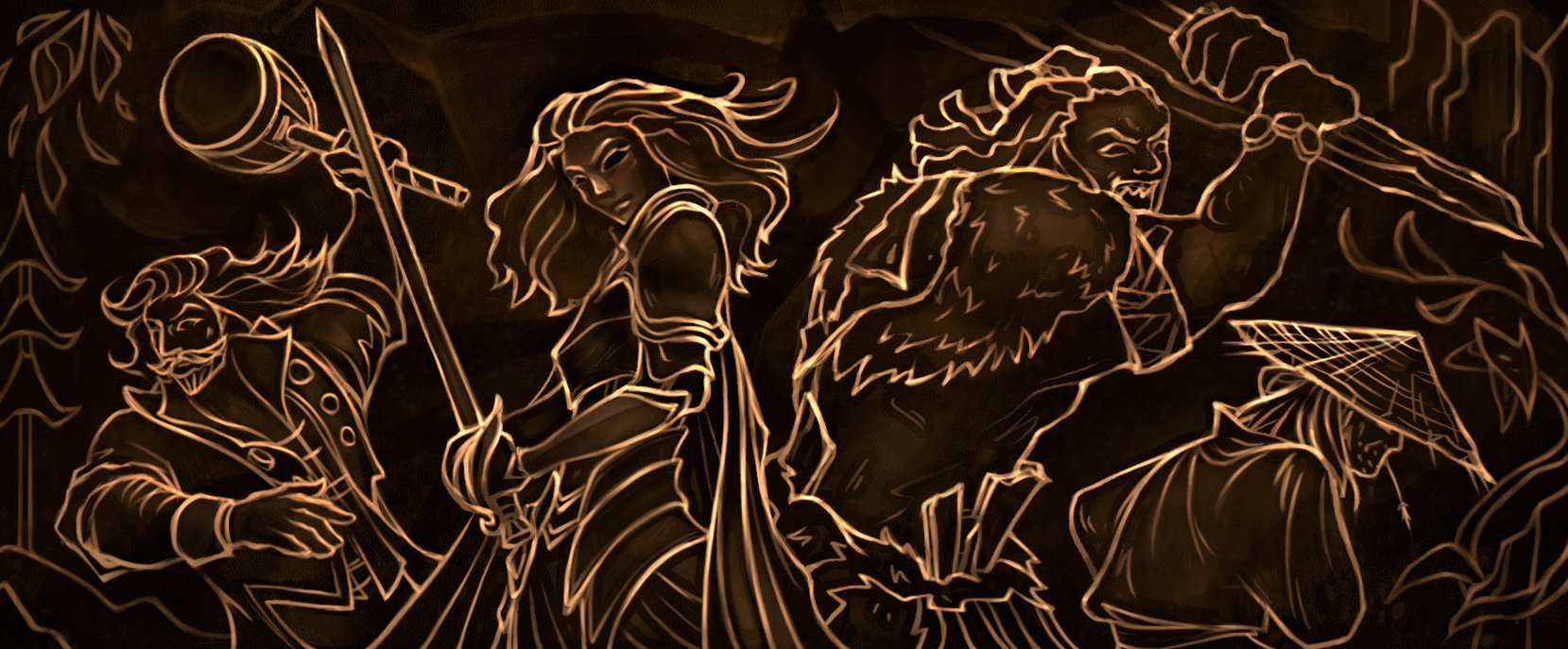 Stay Safe, Play Safe
Health and safety must always be the highest priority. Given the varying state of covid-19 across Europe, it may not be possible to participate at an in-store event at this time. Local Game Stores unable to host in-store events are encouraged to make products and materials available to players, to host their own Welcome Events and Welcome to Rathe Release Events in the comfort and safety of their own home. Please contact your Local Game Store for details on how they plan to operate their Welcome Event.