Legend Story Studios is proud to announce that Flesh and Blood is now available on TCGplayer.com, the worlds leading marketplace for TCG sealed product and single cards.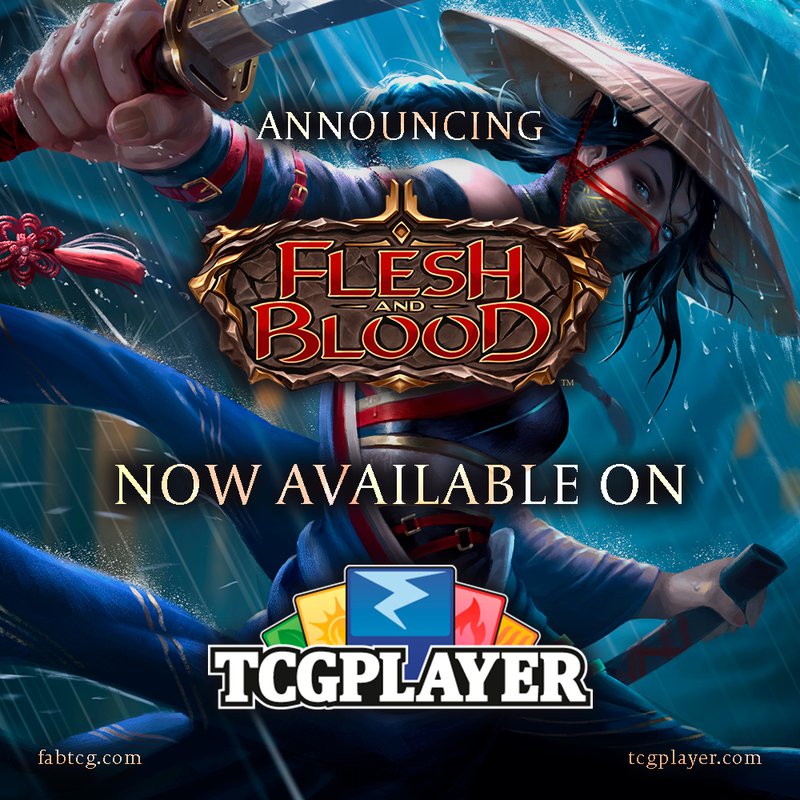 TCGplayer is a centerpiece of the Trading Card Game industry, serving as a key marketplace for Local Game Stores to connect with fans across North America and beyond. We are thrilled to bring the full Flesh and Blood catalog to TCGplayer to support stores and provide players across the world with better access to product, single cards, and sales data.
TCGplayer also offers support to the Flesh and Blood community with the TCGplayer Affiliate Program. Content creators can now earn rewards by referring customers to the digital marketplace.
Sellers can launch their Flesh and Blood offerings through the admin widget after setting up an account at seller.tcgplayer.com.