Welcome to Rathe released on October 11th, 2019, officially bringing Flesh and Blood to the global stage. Our very first booster set was soon followed by a whirlwind Calling series, where Bravo, Dorinthea, Katsu and Rhinar became the stars of a brand new competitive scene. When Welcome to Rathe was released, there were only three official formats (Classic Constructed, Sealed Deck, and Booster Draft), and our heroes fought with sword and club. The Calling: Auckland in 2019, scheduled for just two weeks after the release of Welcome to Rathe, was our largest event in 2019 with 69 players.
Long before our release in Europe, the reveal of arcane damage or talents, or the introduction of Blitz or Ultimate Pit Fight as game formats, Welcome to Rathe was our way of introducing the world to the fundamentals of Flesh and Blood. Katsu introduced players to using go again and combo to drive through damage, Bravo to crushing your opponents by utilising dominate for powerful turns, Dorinthea showcased the power of weapons and attack reactions, and Rhinar intimidated new players into making the most of hand evaluation.
---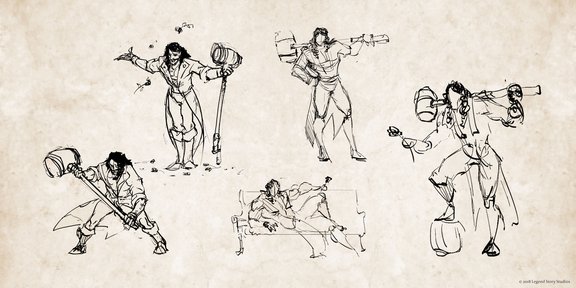 ---
Over the last two weekends, stores around the world joined us in saying farewell to the set that started it all. With the Unlimited edition of Welcome to Rathe now officially out of print, this was the last chance for players to experience our first set the way it was intended. Almost 1,000 stores hosted Farewell Welcome to Rathe events, with over 10,000 players from all over the world taking part.
The events were a chance to give those players in the community who had never had the chance to experience Welcome to Rathe limited a chance to experience the format with premium prizes on the line; for the first time ever, the Welcome to Rathe young heroes were made available in cold foil finish, and on top of that we had something extra special available. Most players never had the opportunity to buy a box of Welcome to Rathe Alpha Edition at MSRP, and so as part of this final celebration of our first ever product, we cracked open a case of Alpha Print Welcome to Rathe, giving one booster box each to a player from the US/Canada, Europe/UK, and APAC, plus one to a local game store.
Today we did the prize draw for the four boxes of Alpha, and we're thrilled to announce the winners;
Store: One of One Collectibles - Singapore
North American Player: Kameron Kimball - USA (event hosted by Pink Elephant Games and Hobby)
European Player: Filip Klempíř - Czechia (event hosted by Tolarie s.r.o.)
APAC Player: Jack Tang - Hong Kong (event hosted by COMBO TCG)
It's a great array of prize winners. Jack has played over 200 tournaments and is one of the top 20 players in the world on lifetime XP, while Kameron Kimball was playing in his first ever Flesh and Blood event! Pink Elephant, from Kansas USA, have been on board with us for nearly a year now, in which time they've hosted a number of Armory Events, two Pre-Releases and a very well attended Road to Nationals (won by none other than Brendan Patrick). We'll be in contact with all the winners soon to arrange shipping (and, given the value of a box of Alpha today, insurance as well!)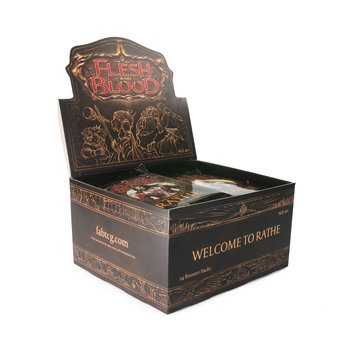 Thank you to everyone who participated in our Farewell events - to the stores who hosted local communities worldwide, many of whom weren't around for the original release of Welcome to Rathe, and to the players, who turned out in droves to draft our original heroes one last time. With Everfest, we're proud to see the return of a hero that will always be near and dear to the heart of Flesh and Blood. Bravo was one of the first characters in Flesh and Blood, and we look forward to seeing our original guardian usher in a new era of FAB, just as he did in 2019.
---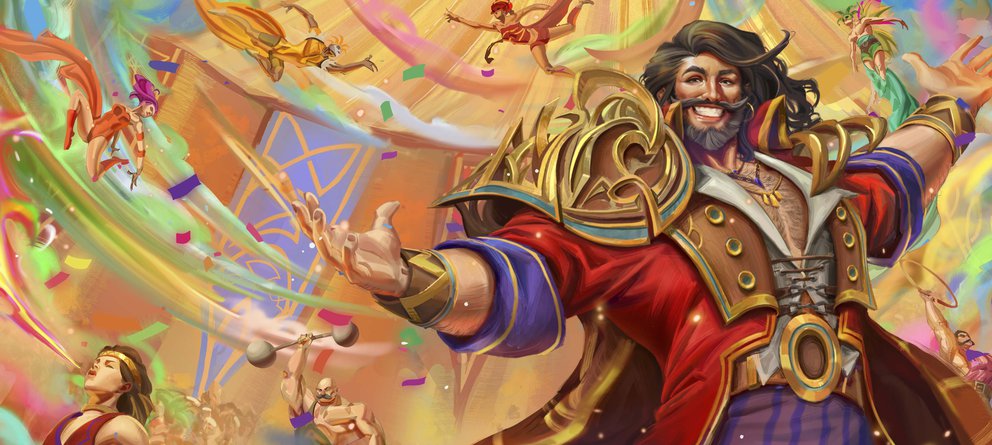 ---