Following on the heels of the Calling: Dallas Fort-Worth, the Calling: Cincinnati welcomed players for another great weekend of sealed and draft with Tales of Aria! Over 500 players joined the main event, looking to test their skills and secure a PTI ahead of the last major event in the US ahead of the National Championship next week.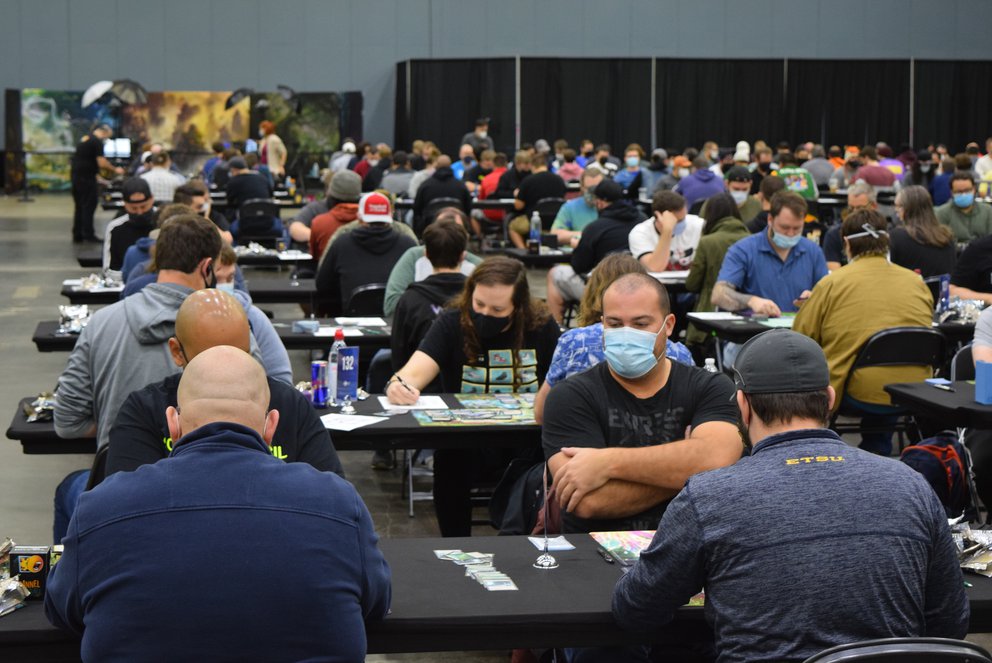 Tannon Grace joined the commentary crew once again, alongside Rob Cygul of Tolarian Dropouts, and Andy Joseph, perhaps better known as @GarbageAndy. This is Tannon Grace's third Calling commentary event, while Rob Cygul played in both the Calling: Las Vegas and the Calling: Dallas Fort-Worth. Andy has also been making some great content for the FAB community, including a quick-start learn to play video.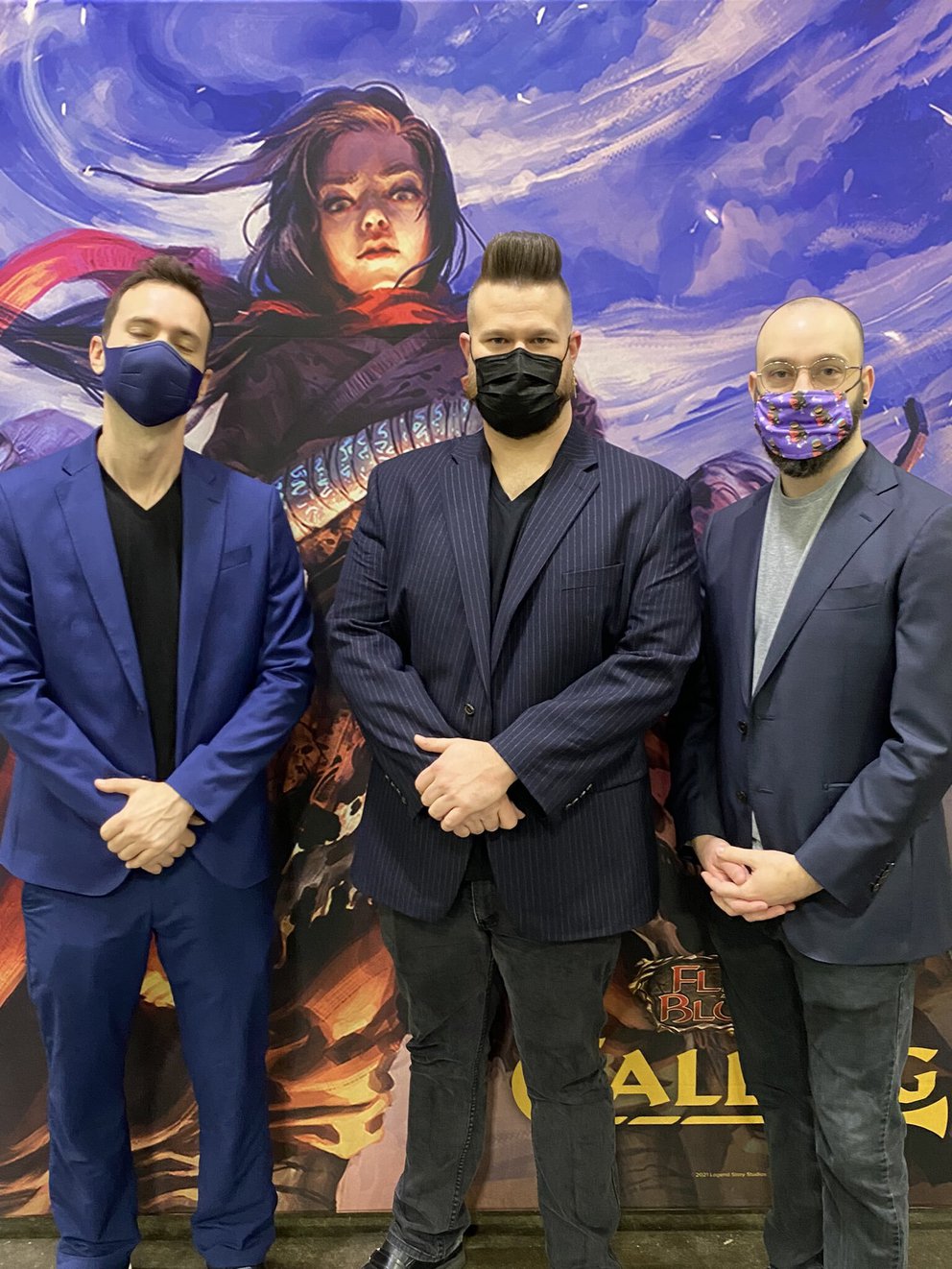 With 549 players participating in the main event, there was a strong Briar presence on the field, with over half of our heroes picking up the mantle of the Elemental Runeblade. With an extra sealed deck round had been added to the event, all players with six wins at the end of the sealed rounds would draft a new deck from Tales of Aria, followed by three rounds of draft games to determine the Top 32 for Day Two. After eight rounds of sealed, only Tariq Patel and Andrew Yauger went undefeated.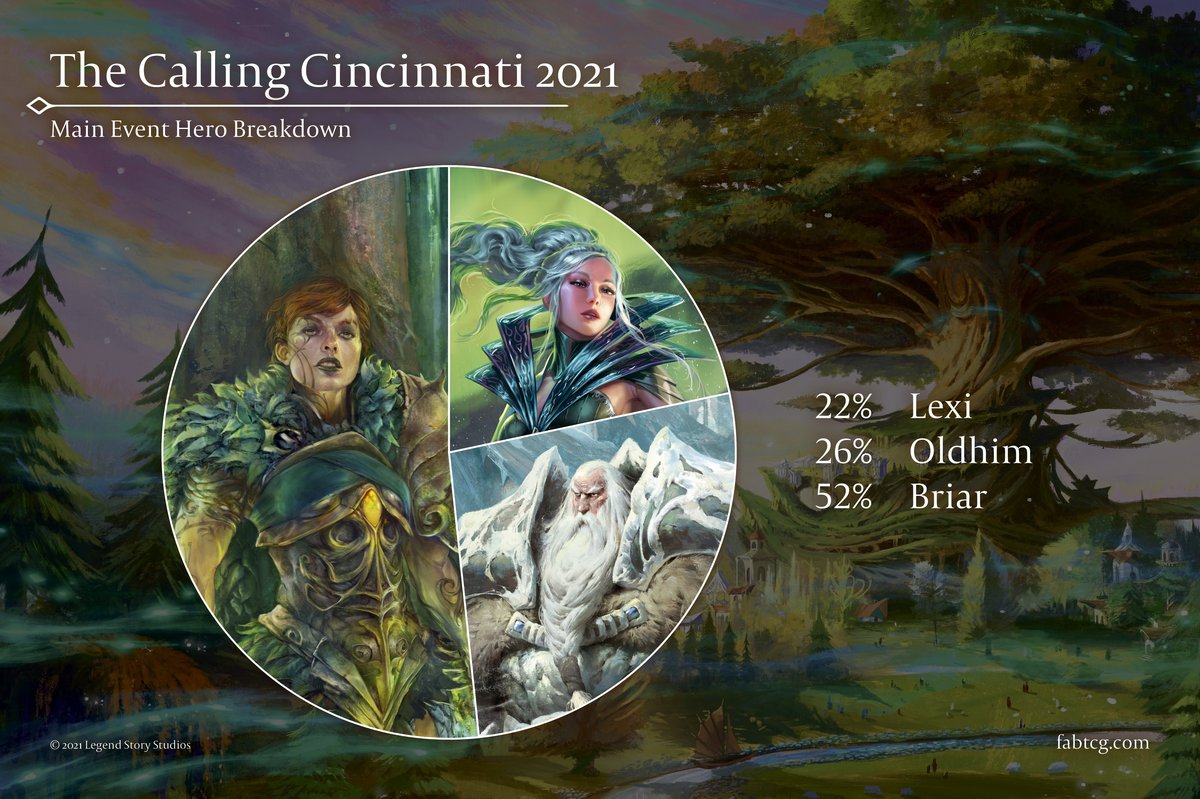 The Top 32 on the second day of the event saw a more even spread of heroes, with twelve players drafting Briar, eleven drafting Oldhim, and nine drafting Lexi.
Alexander Benton
Andrew Yauger
Austin Tippen
Chris Brummett
Chris Ray
Ciro Gambone
Cody Murray
Dagan White
Derek Copp
Devin McAtee
Eric Dauernnheim
Jeremy Stowe
John Blevins
Jory Purvis
Joshua Lau
Joshua Levy
Kekoapoaono Montalbo
Kevin Lindenmayer
Matt Rogers
Michael Feng
Michael Hamilton
Nick Barreca
Pat Eshghy
Rick Campbell
Robert Rietze
Roderick Ricks
Roger Bodee
Rylie Groff
Shawn Dhaliwal
Tariq Patel
Tee Thebeau
Tyler Cross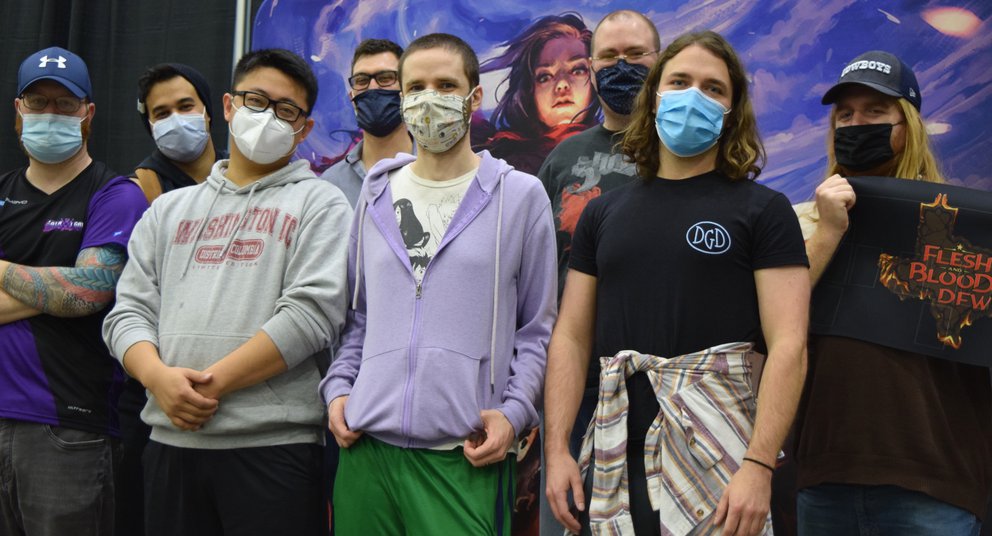 After two grueling days of matches, the Top 8 emerged: Chris Ray (Lexi), Tariq Patel (Briar), Michael Feng (Oldhim), Matt Rogers (Briar), Michael Hamilton (Briar), Andrew Yauger (Briar), Rylie Groff (Oldhim) and Eric Dauernnheim (Lexi). Chris Ray has been playing FAB since earlier in the year, placing in the Top 8 of multiple Skirmish events, and winning a Road to Nationals event in August. Tariq Patel competed in his first event in September, and also went undefeated in the sealed rounds of the Calling: Dallas Fort-Worth, sadly only just missing out on the Top 8 as he ultimately finished the main event in 9th place. Michael Feng, owner of Magnolia Gaming Hoboken, placed in the Top 32 of both the Calling: Vegas and the Calling: Dallas Fort-Worth, after playing in ten Skirmish events without a Top 8 finish.
Matt Rogers is best known for his 1st place finish at The Calling: Auckland earlier this year, but has also won a number of Skirmish and Road to Nationals events, was the New Zealand National Champion in 2020, and came second place at the Calling: Sydney in 2019. Michael Hamilton entered his first Flesh and Blood tournament at the end of August, and this was his first major event to date, having only previously played in weekly tournaments or Armory events, making his emergence in the Top 8 all the more impressive. Andrew Yauger has been playing since January, participating in a number of Skirmish and Road to Nationals events throughout July and August, but this is first time placing in the top 8 of a competitive event. Likewise, Rylie Groff placed in the Top 8 of a Skirmish event earlier this year, participating in several of its kind throughout the season. Eric Dauernnheim broke into the FAB scene with a Tales of Aria pre-release in September, placing in the Top 8 of last week's Calling: Dallas Fort-Worth as well.
These eight players drafted a new deck for their final matches of the day, and quickly began their battle to the finals. Matt Rogers lost to Michael Feng in the semi-finals, with Briar falling to Oldhim's hammer, while Tariq Patel's Briar deck felled Michael Hamilton's Lexi to take his place in the final match of the main event. Yet once Oldhim and Briar went head-to-head, it was Michael Feng who came out on top, taking the final step with red Glacial Footsteps and claiming his place as winner of the Calling: Cincinnati.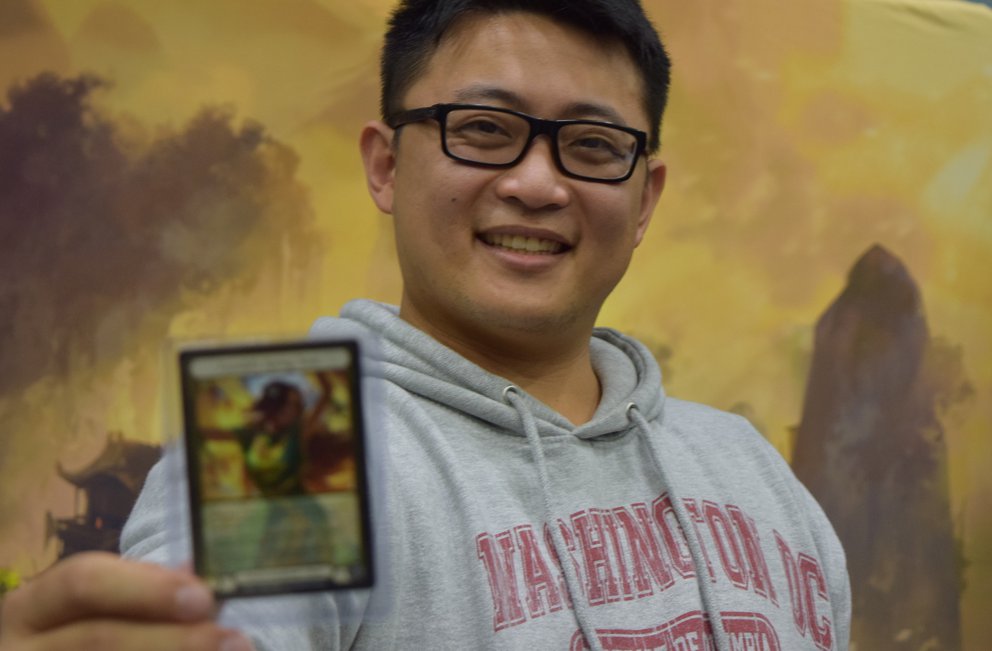 While Michael basked in the glow of victory, the ProQuest event was well underway, with 139 players taking part in the event. While Lexi, Dash, and Prism were all well-represented on the battlefield, it was Bravo who took center stage, with twenty-one players looking to steal the show as the original Guardian. You can read Chris Bewley's in-depth report on the ProQuest event here: