As dusk consumes the day, the Demonastery's otherworldly Shadow hordes tear through the Dimenxxional Rift, hellbent on the destruction of Solana. Yet in their darkest hour, allies emerge in unity alongside the valiant defenders of Light, in hope of once more seeing in the break of dawn.
Dusk till Dawn is a 10 card booster pack that returns to the epic War of the Monarch conflict between Light and Shadow, and with it sees the return of fan favorite Light Illusionist and Shadow Runeblade heroes whose predecessors have attained Living Legend status.
10th Set Milestone
Dusk till Dawn marks a special milestone, being the 10th booster set released since Flesh and Blood hit gaming tables in October 2019. To celebrate we have crafted something truly special for players and collectors alike.
Dusk till Dawn features the most magnificent Marvels yet, returns the first ever hero from Living Legend, and honors the original Light and Shadow Living Legend heroes with a 10 card serialized set of hand drawn artist sketch cold foil hero cards, for each of Prism, Sculptor of Arc Light, and Chane, Bound by Shadow. Each artist sketch is unique, illustrated by the hand of the original artists of these iconic heroes; Livia Prima and Federico Musetti.
To further celebrate this special occasion, Dusk till Dawn sees the return of buy-a-box promos (from eligible stores while stocks last).
The Return of a Living Legend
Prism is one of the most loved and iconic heroes to ever exist in Flesh and Blood, and she becomes the first hero to return to Classic Constructed after attaining Living Legend status!
Today we are proud to share with you the stunning artwork for the new version of young Prism, illustrated once again by Prism's original artist Livia Prima. This beautiful card will be attainable in Cold Foil exclusively at the War of the Monarch pre-release weekend July 7-9, and is sure to be a highly coveted collectors piece for many years to come.
Prism's new adult version, Prism, Awakener of Sol, will be revealed to open preview season on Friday June 30 (EST).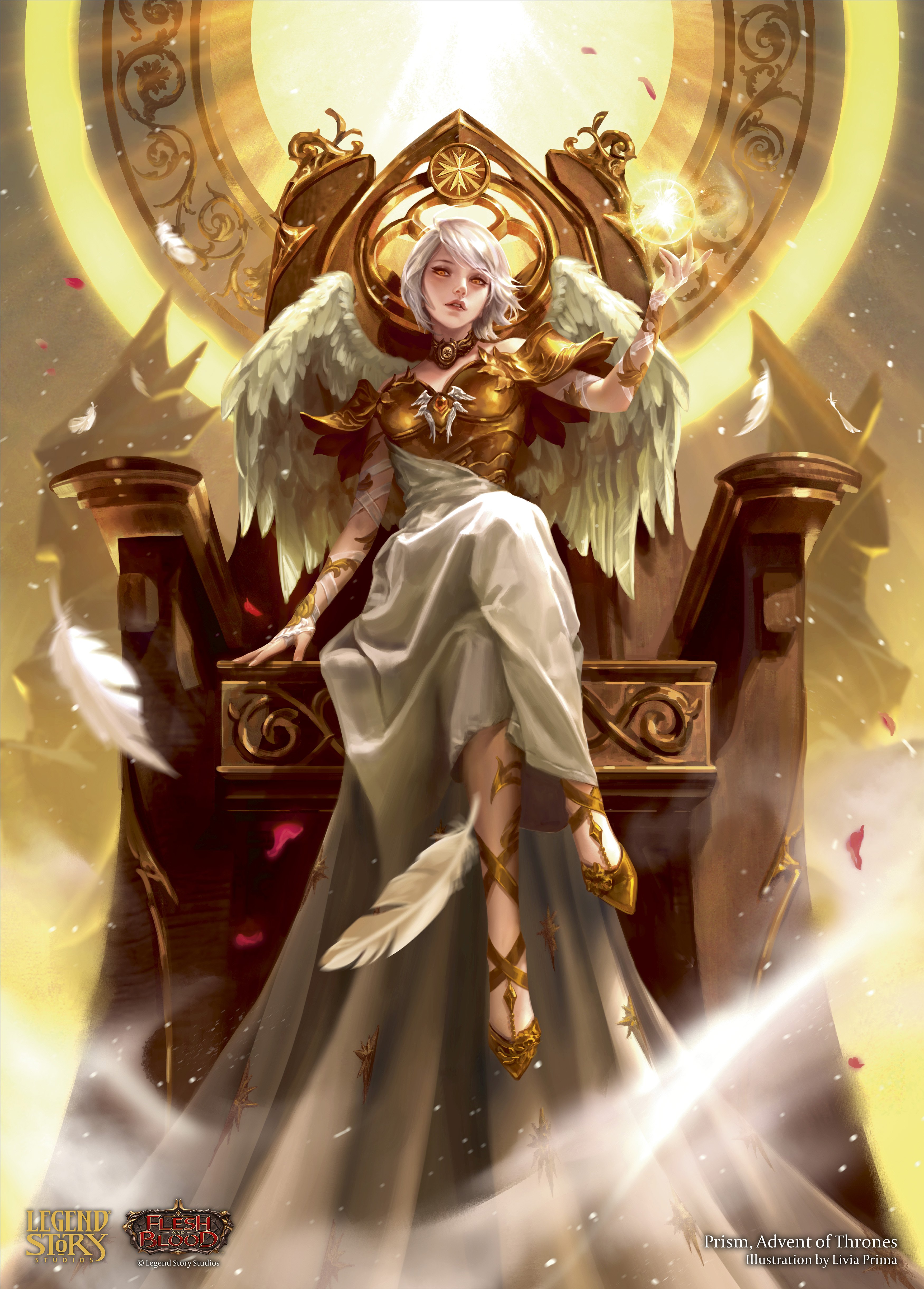 Where There is Light, Shadow is Sure to Follow
The Demonastery's Shadow Runeblade, Chane, sat as the primary antagonist in the first chapter of the War of the Monarch, and he made his otherworldly presence felt far and wide on tournament tables across the world, being the first hero to claim the title of Pro Tour Champion in the hands of Pablo Pintor and soon after crossed the threshold to ascend to Living Legend status on June 24, 2022.
Ever since, Classic Constructed has been devoid of the dark arcana of a Shadow Runeblade. Although Chane remains confined to the realm of Living Legends, his teachings are not.
Vynnset brings a new interpretation of the forbidden arts to gaming tables. Her ability to manifest dark arcana by Rune Gating it through the Dimenxxional Rift serves the Demonastery in their quest to extinguish the Light of Sol, returning Rathe to a blank canvas of darkness, from which it can be rebuilt in the uncorrupted vision of the Demonastery.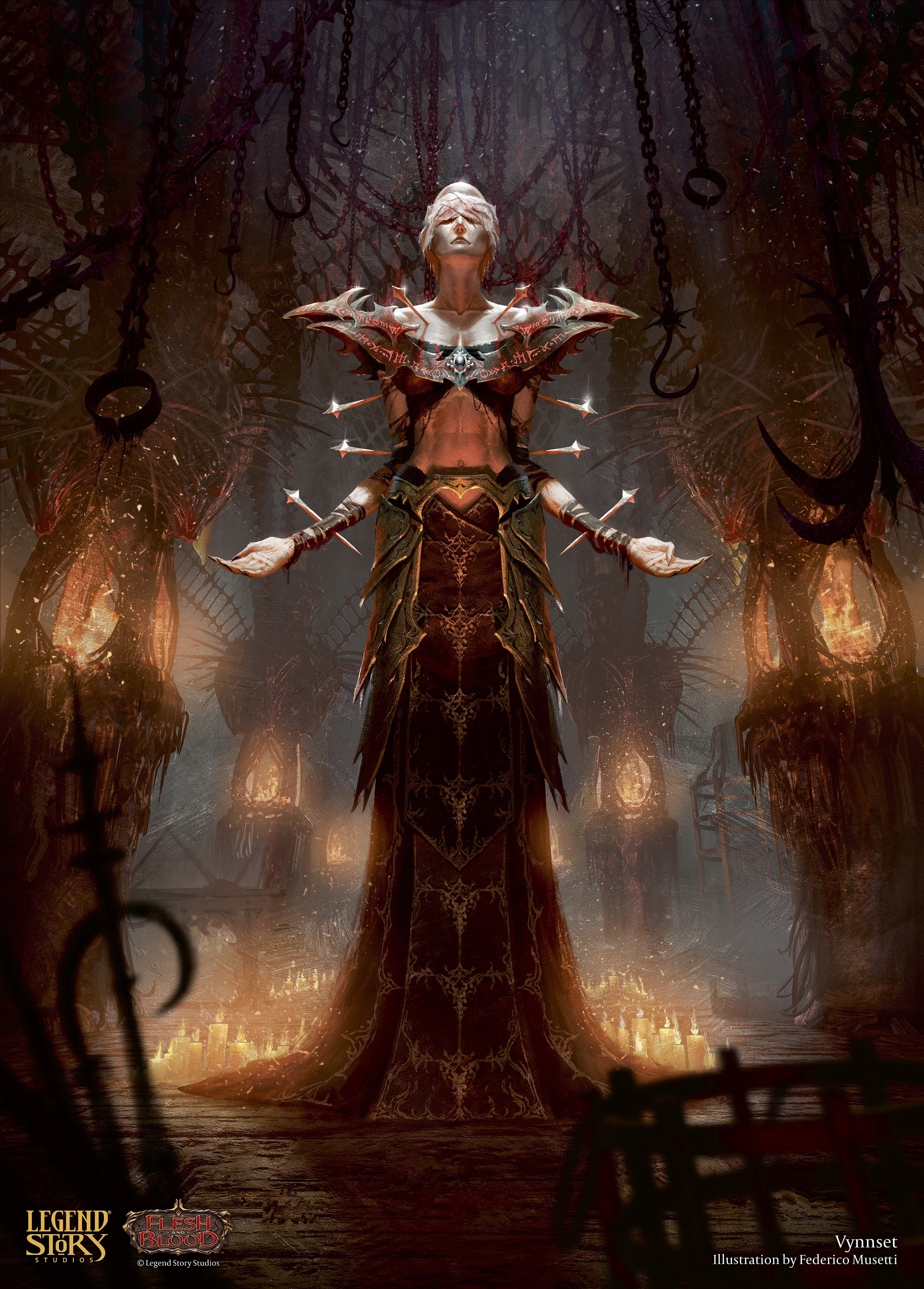 Archangels of Solana
A figment of imagination
From a story long forgotten,
Yet in the dusty pages,
An awakening awaiting.
In Solana's darkest hour, Prism's heralds have awoken the eight Archangels of Light to fight alongside their valiant heroes, so be it now nor ever, the Shadow shall not pass through the eight gates of Solana.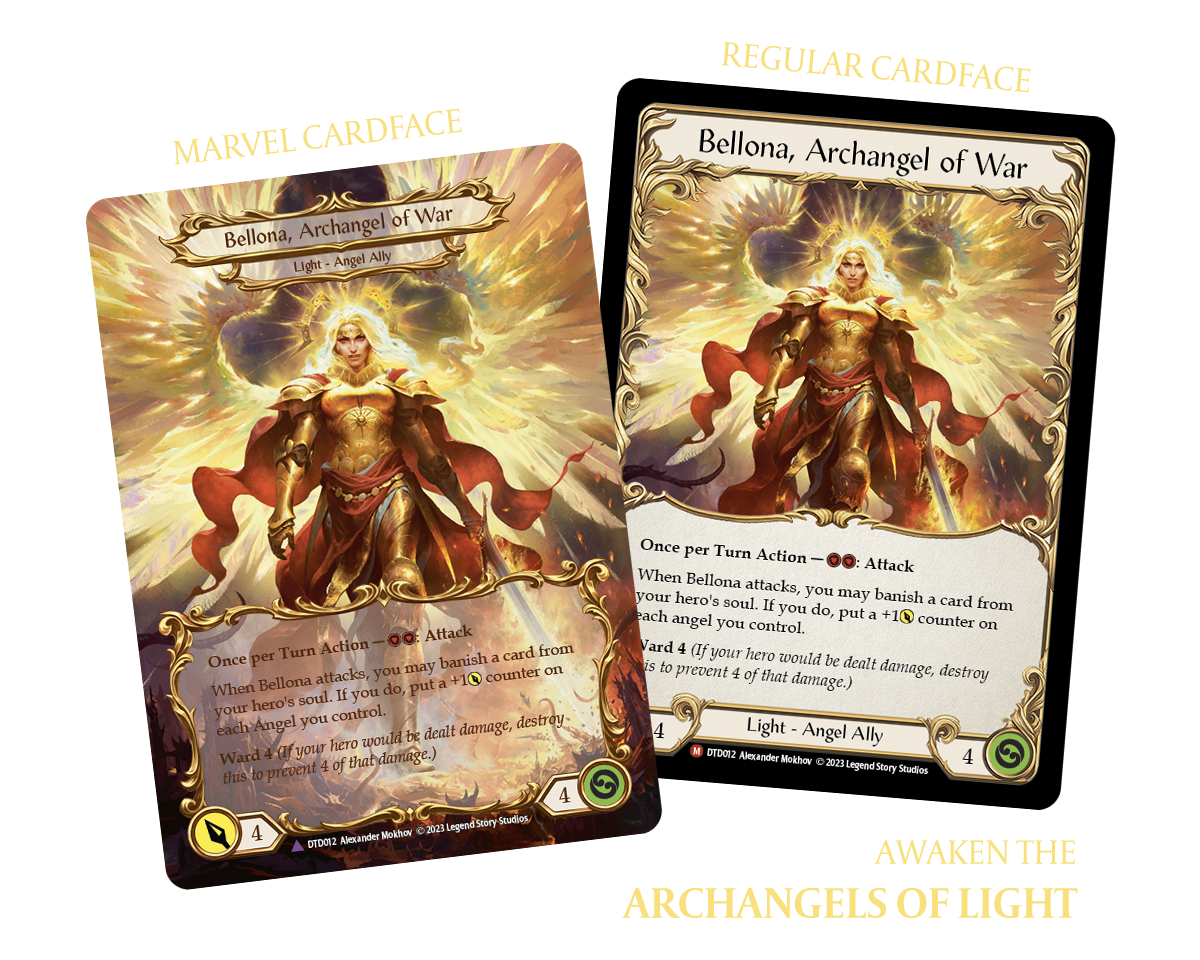 War of the Monarch Pre-release Events
War of the Monarch pre-release events will be running in local game stores world wide July 7-9.
The gameplay part of pre-release weekend will feature Monarch booster draft, giving players a chance to draft this iconic set as part of an organized play program for the first time in most countries, due to the covid restrictions that prevented the Monarch limited season from running in all countries other than New Zealand and Taiwan upon its original release in May 2021.
Dusk till Dawn preview season will feature key moments from the War of the Monarch story so far, then plunge us into a critical 12 hour period between dusk falling and the break of dawn, that may prove pivotal to deciding the outcome of this epic conflict.
War of the Monarch pre-release weekend will be a great opportunity for fans new and old alike to revisit and immerse themselves into the central story arc of Flesh of Blood that has been unfolding over the past 2 years.
Prize Kits
Each War of the Monarch pre-release kit contains materials to support four 8 person draft pods, with all players receiving an Extended Art Rainbow Foil Herald of Ravages, and the winner of each pod receiving a Cold Foil Prism, Advent of Thrones, or Vynnset hero card. If a store runs less than 4 pods, the additional Cold Foil hero cards must be given away as a door prize (to someone who has not already received a Cold Foil prize card).
Dusk till Dawn booster packs are available for stores to purchase and distribute as prize packs at their discretion.
Where Can I Play?
Stores hosting War of the Monarch pre-release events are planned to be published on fabtcg.com on Friday June 2.
Key Dates
Card preview season (EST) Friday June 30 - Sunday July 2
War of the Monarch pre-release events in stores worldwide July 7 - 9 (Friday - Sunday)
Release date Friday July 14, 2023
Dusk till Dawn Product Configuration
236 card set (1 Fabled, 8 Legendary, 56 Majestic, 77 Rares, 94 Commons, 10 Marvels)
Cold foil serialized hand drawn artist sketch cards by Livia Prima and Federico Musetti
10 cards per pack, 24 packs per display, 4 displays per case
Designed to expand constructed play (not intended to be used for draft or sealed deck)
Contains cold foils
Available languages: English, French, German, Italian, Spanish
MSRP per display: $109.90 USD / €109.90 EUR / $139.90 CAD / $159.90 AUD / $159.90 NZD
MAP (USA and Canada): MSRP less 20% (MAP policy here)
Buy-a-box promos available from eligible stores while stocks last