All retail products are available from your selected distributor. For details on your nearest distributor, check the B2B website.
Welcome Decks - Ira, Crimson Haze
Welcome decks are available free to stores through your selected distributor. For a full breakdown of the Welcome deck and additional resources, check the Learn to Play page.
If your distributor is out of Welcome Decks, you can also use our Print and Play Welcome deck.
---

---
Blitz Decks
Ready-to-play out of the box, Blitz decks are crafted to be a perfect introduction to Flesh and Blood and the heroes of Rathe, suitable for new and experienced players alike. Blitz decks are released alongside main booster sets and are a great onboarding tool for stores. For more information on the Blitz deck products currently available, please check our product page for the latest releases, and contact your distributor to see what is in stock.
---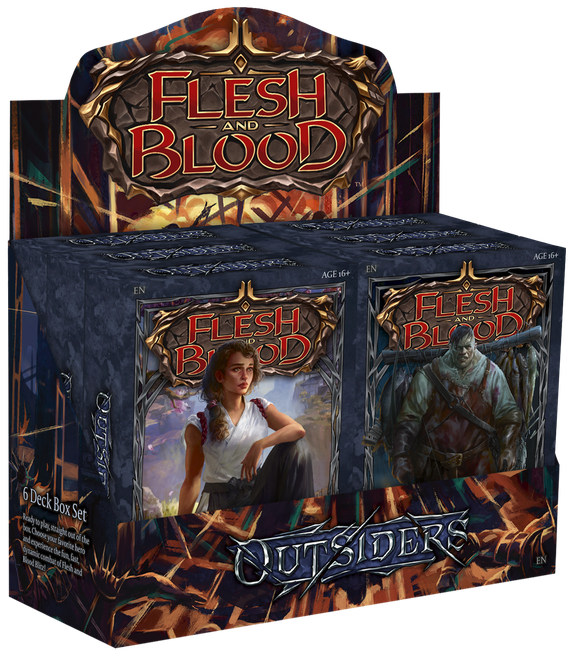 *example of Blitz deck products
---
Booster Sets
Our standalone booster sets form the core of Flesh and Blood, expanding the world of Rathe and available classes, and are designed to support booster draft, sealed deck, and constructed play. Main booster sets are frequently released alongside Blitz decks, and are further supported by supplementary products. Booster boxes contain a wide variety of cards for players to use when building or expanding their decks, and can include rare and foil cards. Overviews of specific booster releases can be found on our product page; contact your distributor to order available stock now!
---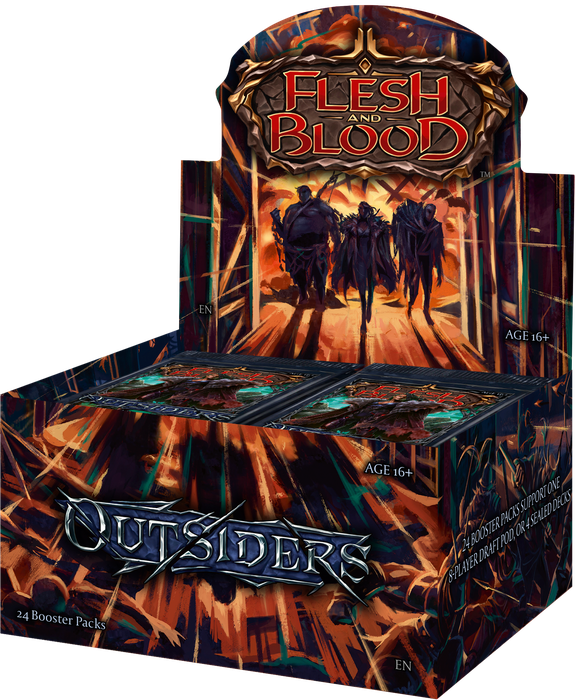 *example of a booster product
---
Classic Battles: Rhinar vs Dorinthea
Designed to welcome new players to the world of Flesh and Blood, Classic Battles: Rhinar vs Dorinthea includes two 40-card decks ready to play out of the box, Cold Foil hero and weapon cards, Rainbow Foil equipment, full art mentors, a quickstart playmat, and a 48 page illustrated lore booklet telling the tale of these heroes and how their classic battle became stuff of legend.
A beautiful product for new players, casual gamers, collectors, and fans of Rhinar and Dorinthea alike.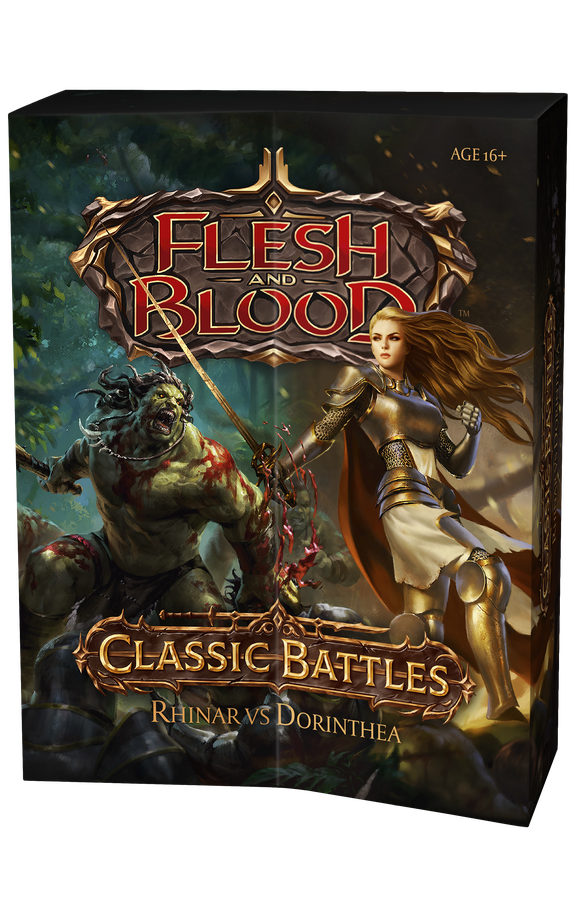 Armory Kits
Armory Kits are a resource for stores to host weekly events for their local community. These kits include posters, promotional cards, playmats, and from time to time, other exciting items. For more information on Armory kits, check out the Retailer News section for the latest FAQ. The latest Armory kits are provided to stores free of charge from their selected distributor while stocks last. Contact the Organised Play team to discuss how to start hosting events in your store.
---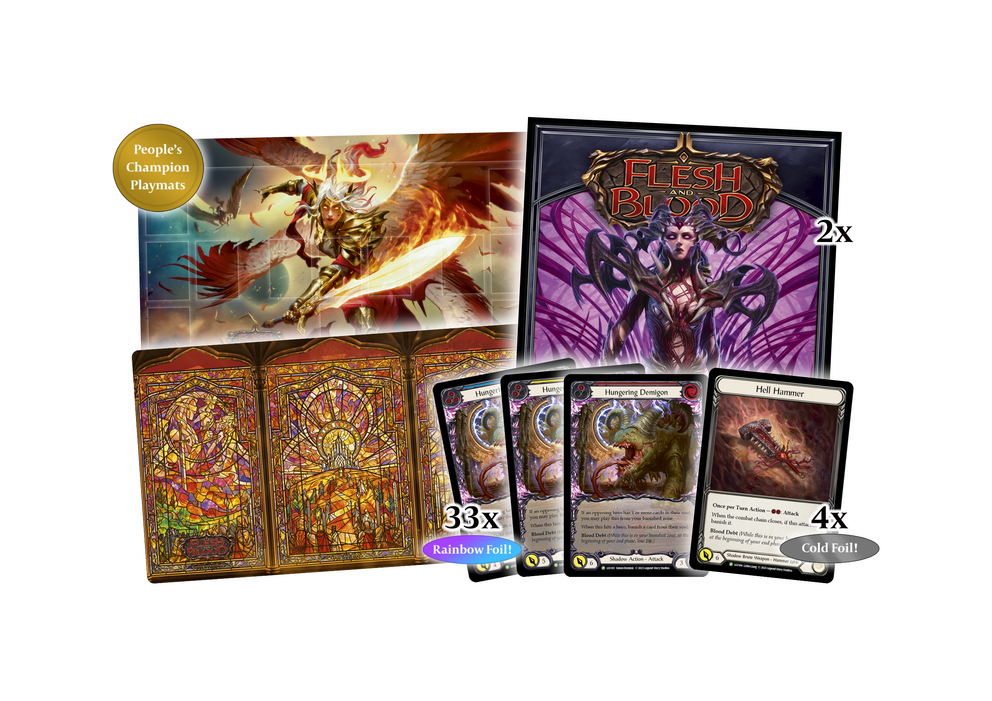 *example of an Armory kit
---
Information on future releases can be found under the 'Upcoming' section on our products page.