The protectors of Isenloft awaken from their endless winter slumber. The wardens of Candlehold sharpen their thorns within the blossoming undergrowth. The prophets of Volthaven set their sights on a future painted by great aurora.
Overview
Ready-to-play out of the box, Tales of Aria Blitz Decks are crafted as an introduction product to Flesh and Blood and perfect for kitchen table gaming. Each Blitz Deck includes a rainbow foil hero card, a beautiful addition to the collection of new and experienced players alike.
Release date: September 24, 2021
Product type: Blitz Decks (Designed to be ready-to-play out of the box decks.)
MSRP: $11.99 USD / $16.49 CAD / $19.99 AUD / $19.99 NZD / € 11.99 EUR
MAP: MAP information available here.
SKU: FAB2104
Barcodes:
Blitz Deck Oldhim: 0 9421905459532
Blitz Deck Lexi: 0 9421905459549
Blitz Deck Briar: 0 9421905459556
Blitz Deck Display: 0 9421905459396
Blitz Deck Case (4 displays): 0 9421905459402
---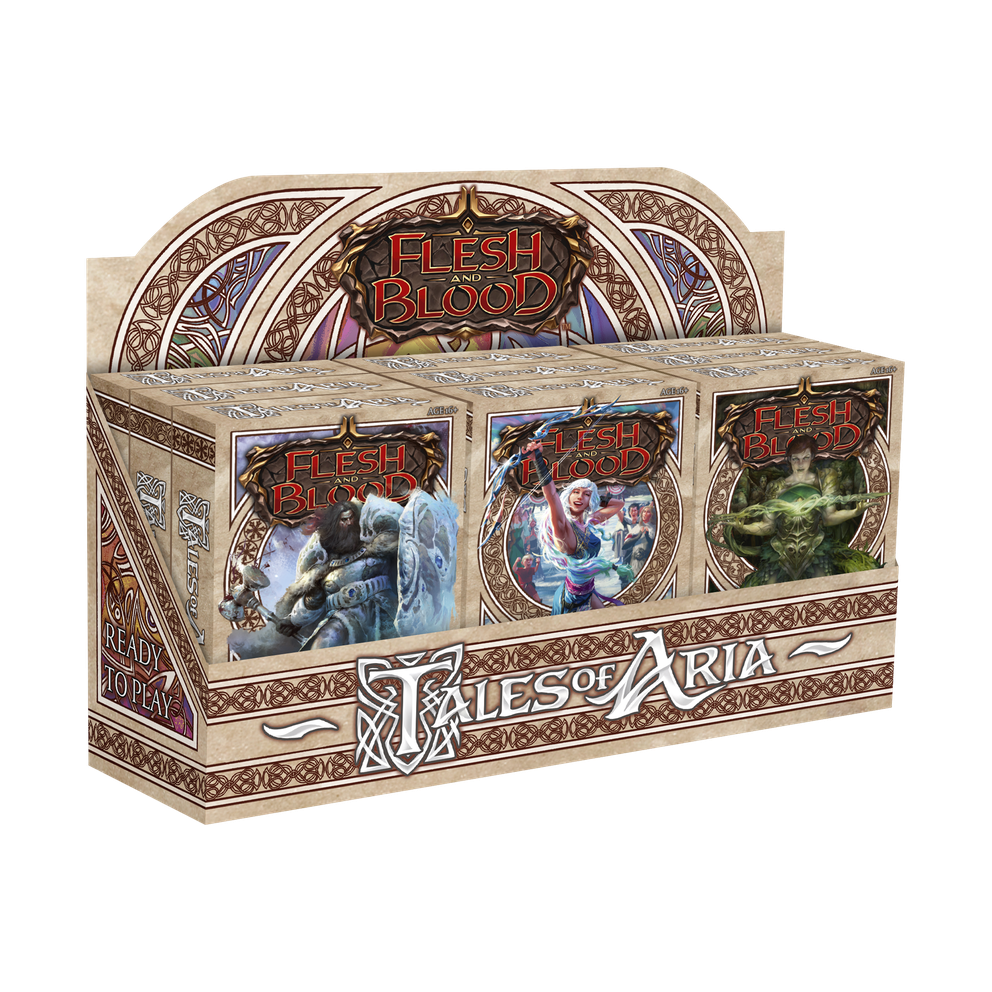 ---
Product Configuration:
40 card pre-constructed deck + hero, weapon, and equipment cards.
9 decks per display (3 of each hero).
4 displays per case.