Season 10 Armory Kits are available free of charge to qualifying Local Game Stores from Q2 - 2023. Each kit contains materials to support four weeks of Flesh and Blood in store play, including:
Cold foil prize cards
Rainbow Foil promo cards
'People's Champion' play mat
Armory event posters
Suggested use of materials is cold foil cards awarded to top placed players and the 'People's Champion' play mat awarded to someone who is bringing positive energy to the FAB community in their local game store! Stores can also run casual format Armory events. For information on the use of the Kit please read Casual Play and Armory Kit Guidance.
Armory events are not only a great place to meet local FAB players, receive sweet promo items, and support your Local Game Store, but they are the primary way to earn XP on your player account that will unlock prestige and invitations to professional level organized play tournaments in the future
---
September 2023 Armory Kit contains:
4x Beaming Blade (Cold Foil)
33x Break of Dawn (Extended Art Rainbow Foil)
1x Bellona, Archangel of War People's Champion Playmat
1x Dusk till Dawn General Use Playmat
Armory Events and Marketing Posters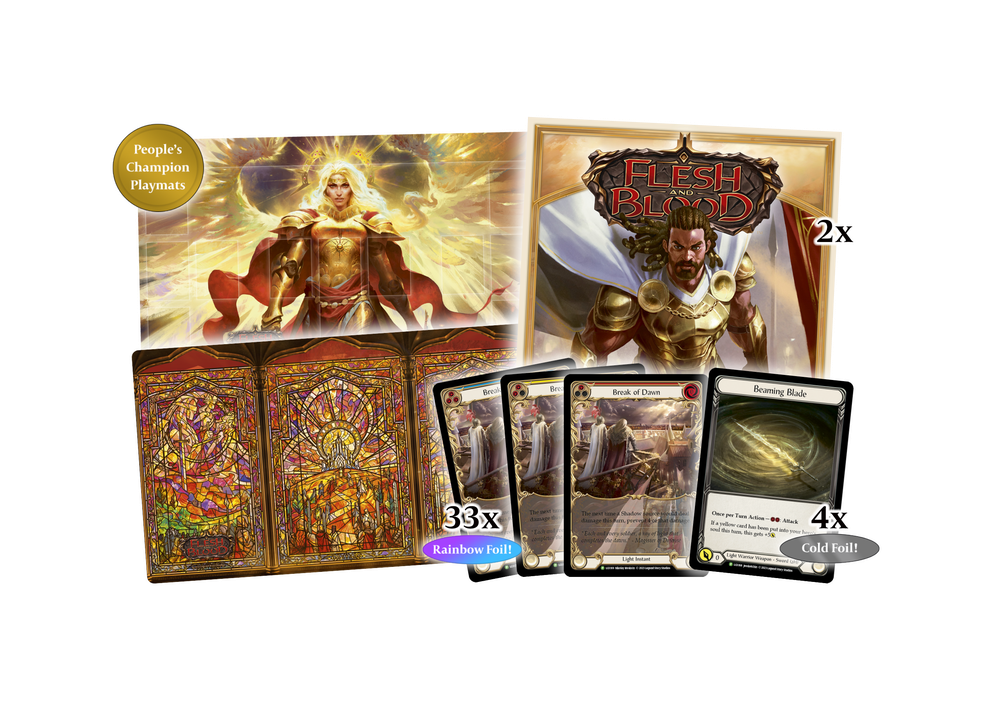 August 2023 Armory Kit contains:
4x Hell Hammer (Cold Foil)
33x Hungering Demigon (Extended Art Rainbow Foil)
1x Sekem, Archangel of Ravages People's Champion Playmat
1x Dusk till Dawn General Use Playmat
Armory Events and Marketing Posters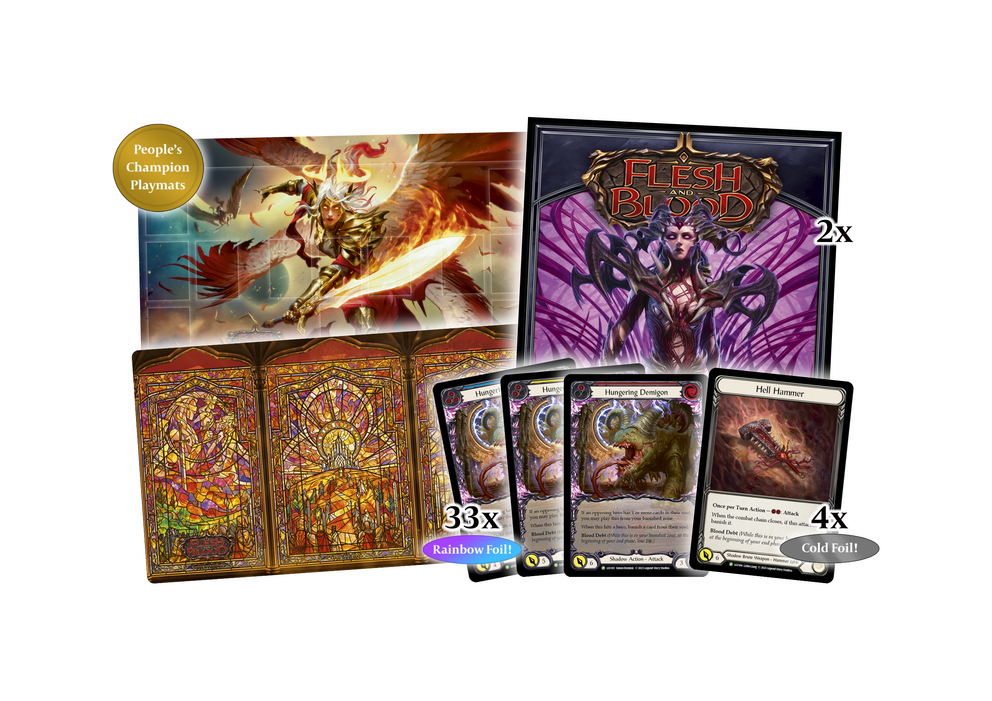 July 2023 Armory Kit contains:
4x Luminaris, Celestial Fury (Cold Foil)
33x Angelic Wrath (Extended Art Rainbow Foil)
1x Aegis, Archangel of Protection People's Champion Playmat
1x Dusk till Dawn General Use Playmat
Armory Events and Marketing Posters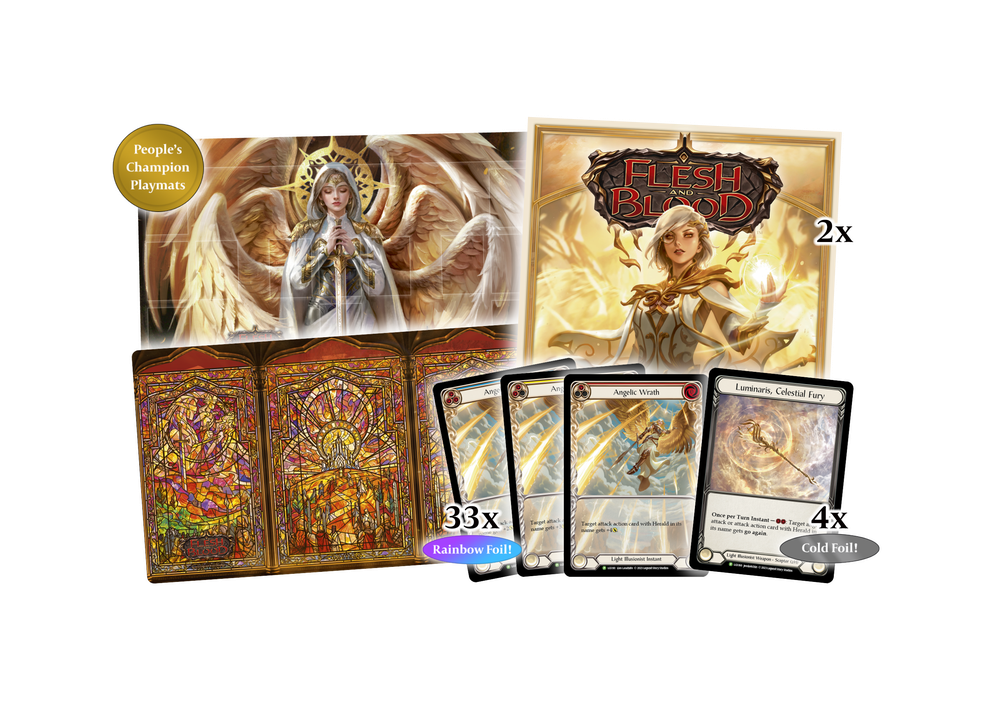 June 2023 Armory Kit contains:
4x Flail of Agony (Cold Foil)
33x Vantom Banshee (Extended Art Rainbow Foil)
1x Requiem for the Damned People's Champion Playmat
1x Dusk till Dawn General Use Playmat
Armory Events and Marketing Posters