Strive for greatness at your country's National Championship! These prestigious events will be running from September 10th-25th 2022, providing players around the world with the chance to become a National Champion, and qualify for the first-ever Flesh and Blood World Championship taking place from 4th-6th November 2022!
---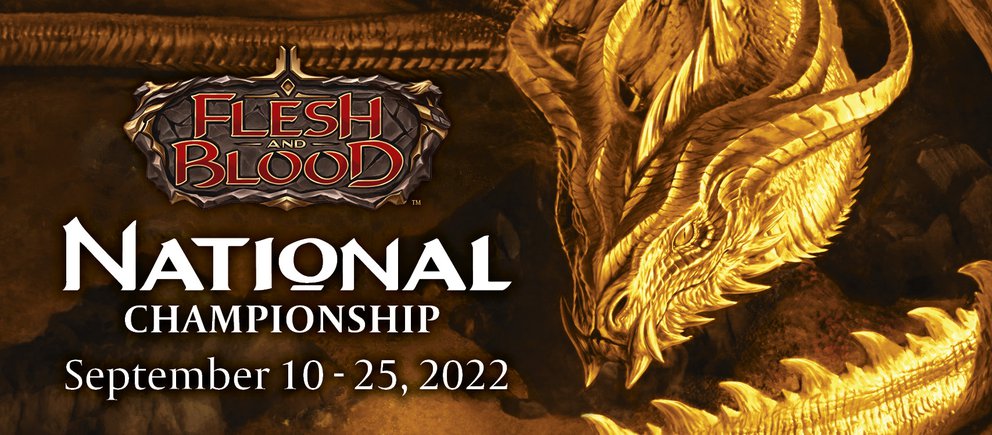 ---
Across the 2022 season, there are a grand total of 39 National Championships, with events split between invitation-only events in larger countries, or open-entry events in smaller countries.
Open-entry events will be open to all players, up to the player cap. All players who have qualified through making the Top 4 of a Road to Nationals event will automatically receive free entry to these events, while other players will be able to purchase a ticket to the event.
Invitation-only events will be limited to players who have qualified through Road to Nationals, players who receive an invite via 90-day XP, or any player who has redeems a PTI. XP-based invitations will be issued based on standings as of Monday July 25th at 11:59pm PDT, directly following the end of the Road to Nationals season.
We'll be unlocking the pages below as more of our official partners confirm their event details.