Over the weekend, Hobby Master in Auckland hosted a Road to Nationals event, welcoming 24 would-be champions (including the most recent champion!) to test their skills and compete for an invite to the Flesh and Blood National Championships and some very unique prizes. An event of this status attracts the best qualities of players and of Flesh and Blood, the guarantee of great games! All the while, it also begs many curious questions that build up to the critical moments of the day, such as:

Will Jacob Pearson return feeling stronger than ever off the back of his win at the Road to Nationals event last week?

Now that a metagame has been established, what have other Auckland locals brought to combat the status quo?

Who, if anyone, is going to squeeze into the final few positions when the Top 8 cut is called and be given a second chance of glory!?
Let's catch up on everything that happened!
---
| | | | |
| --- | --- | --- | --- |
| Ninja | 8 | Wizard | 2 |
| Mechanologist | 6 | Guardian | 1 |
| Brute | 3 | Ranger | 1 |
| Warrior | 2 | Runeblade | 1 |
We see a slight update in the metagame within Auckland since last week, Ninja overtakes Mechanologist as the crowd favourite which was previously tied in popularity. Three classes are standouts with stand-alone representation (each guaranteeing a prestigious Cold Foil Hero card for their associated class) whereas comparatively, the more popular classes have to fight tooth-and-nail to earn the same reward. However, Guardian joins the stand-alone ranks and interchanges with Wizard, gaining a new student of the arcane arts.

Each class is consistently represented by a singular archetype except for Mechanologist which is divided by mid-range and control variants. It is understandably popular due to the most recent Road to Nationals victory in the same city last week. Clearly, the players think that Ninja is the best measure to combat the steam-powered class.
---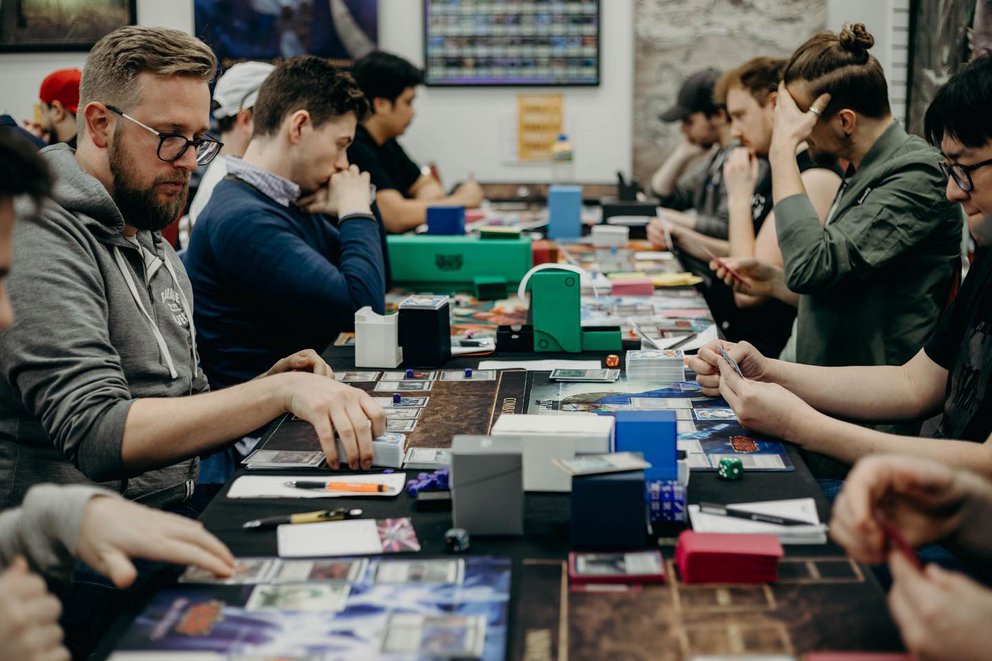 A field of 24 hopeful heroes playing to become the best performing of their class to earn a Cold Foil Hero, reach the Top 8 by the end of Swiss rounds to qualify for the National Championship, and to become the latest Road to Nationals Champion being awarded amazing and unique prizes!
---
Top 8
After the efforts of our 24 contenders were expended during the Swiss rounds of the event, the 8 best performing on the day rightfully earned their National Championship invitations!
---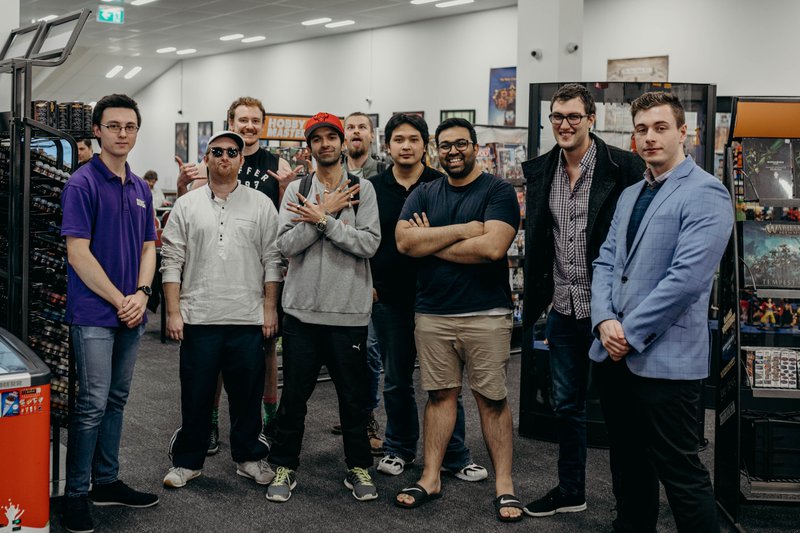 From left to right: Angus (Hobby Master Staff), Tom Penny, Kieran McEntegart, Rohan Khanna, Karol Ruszkiewicz, John Jaurigue, Ash Singh, Matt Rogers, and Jacob Pearson.
---
Mechanologists made up half of the remaining heroes, being joined by the only 2 other Warriors of the event(!!!), as well as a lone Ninja and Brute. Both of the singularly represented heroes showing their display of dominance over others who played the same class, earning Cold Foil heroes.

After the Quarterfinals, one of each represented class fell in battle. Eliminating the lonesome Brute and Ninja, and halving the hopes of the Warrior fans.

The Semifinals pairings guaranteed that at least one Mechanologist would go on to the finals. The defeat of the last Warrior ensured another finals Mechanologist mirror-match.

However... not all Mechanologists were made equal (well... invent equally) though! Matt Rogers employed his innovative mindset and genius aligned class to outrace the more calculating inventors.

Matt demonstrated how just a few key cards can drastically alter how a deck can be played and functions. Matt utilised a more proactive set of attacks to push damage through with the final kicker of High Octane plus Tome of Fyendal to have a massive burst of damage that other Mechanologists weren't used to defending in the mirror-match. A build your own Ninja one could say. Imitation is the most sincere form of flattery after all. Only resorting to excess Induction Chambers when expecting a slower, drawn-out, matchup rather than the default mode of operations.
---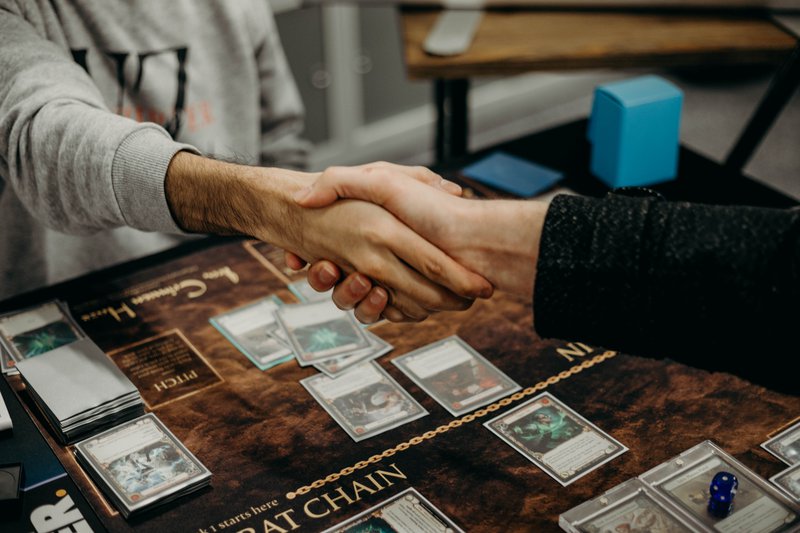 ---
A special congratulations to the winner of Hobby Master's Road to Nationals event, resident champion Mechanologist Matt Rogers!
Matt Rogers - Dash, Inventor Extraordinaire
Rohan Khanna - Dash, Inventor Extraordinaire
Jacob Pearson - Dash, Inventor Extraordinaire
John Jaurigue - Dorinthea Ironsong
Tom Penny - Dorinthea Ironsong
Karol Ruszkiewicz. - Rhinar, Reckless Rampage
Kieran McEntegart - Dash, Inventor Extraordinaire
Ash Singh - Katsu, the Wanderer
---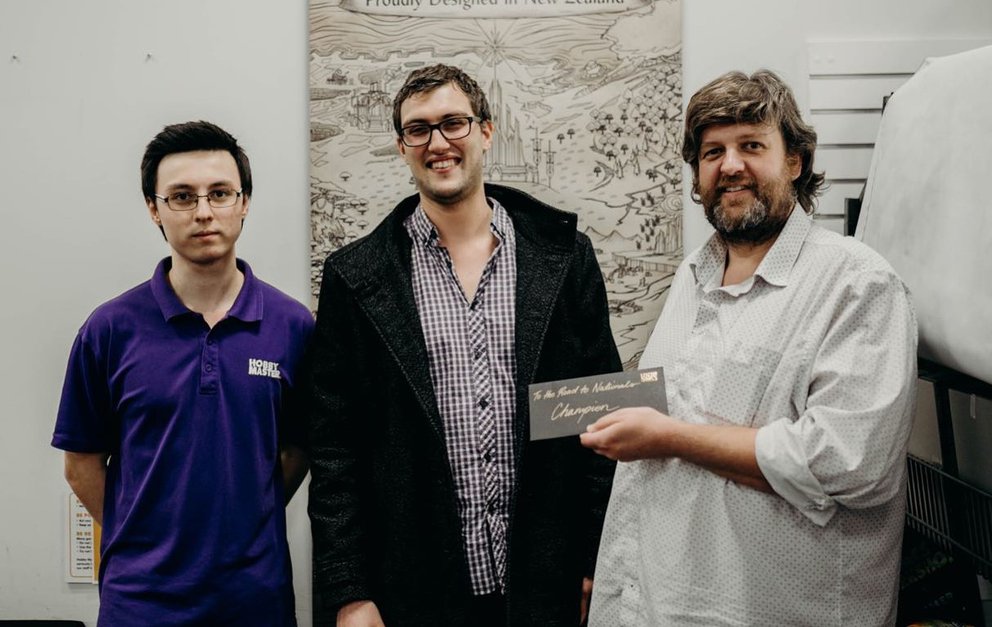 Angus from Hobby Master and Alan from Legend Story Studios award the Hobby Master Road to Nationals champion, Matt Rogers, his mysteriously sealed random Gold Cold Foil prize!
---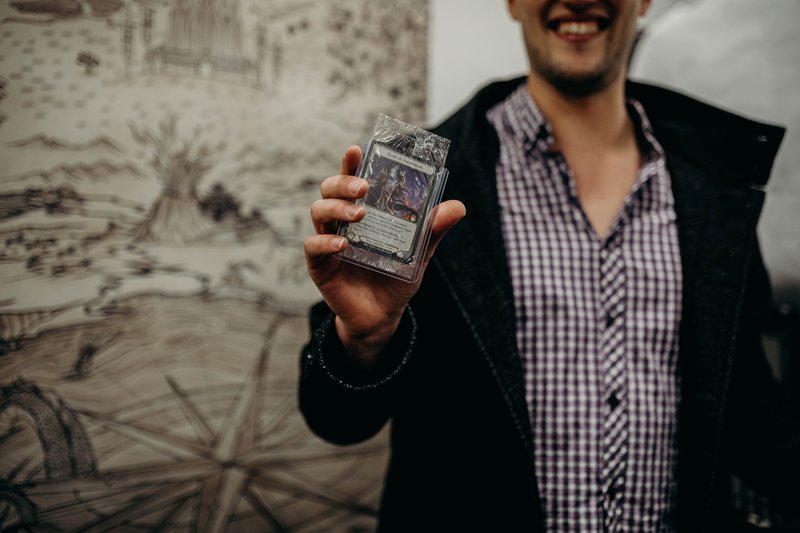 Matt Rogers' brand new Gold Cold Foil Mask of Momentum!
---
---
A huge thank you to likebuttermedia for photos of the day. You can also find unofficial coverage of the event on their fleshandbloodtcg instagram page.