| | | | |
| --- | --- | --- | --- |
| Ninja | 11 | Warrior | 9 |
| Mechanologist | 10 | Runeblade | 4 |
| Brute | 9 | Ranger | 1 |
| Guardian | 9 | Wizard | 1 |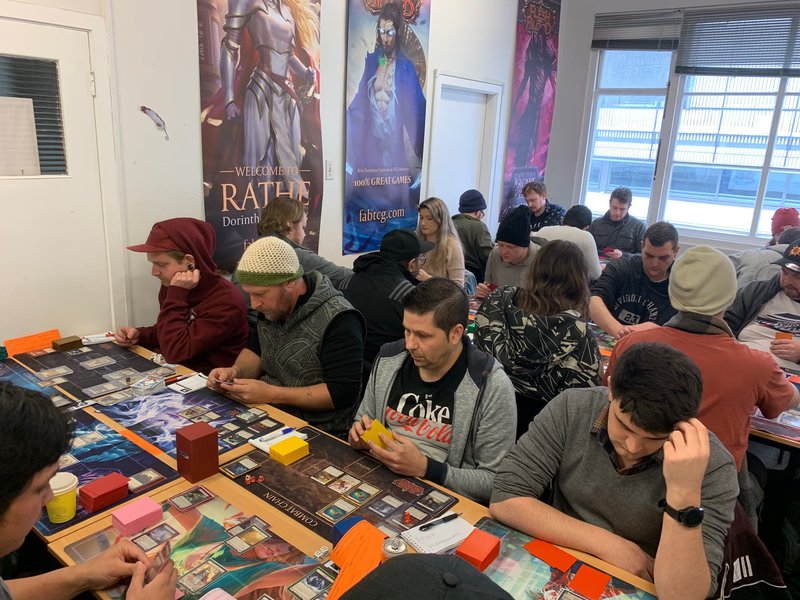 ---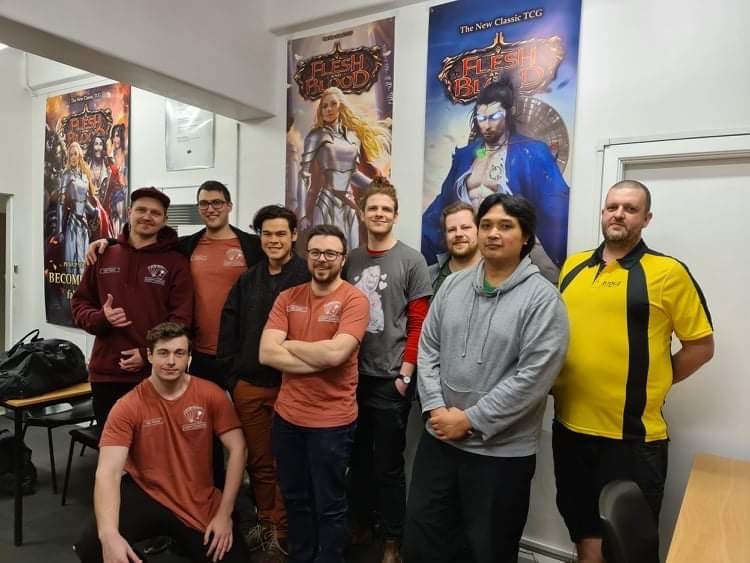 From left to right: Mani Gardwell, Jacob Pearson (kneeling), Matt Rogers, Isaac Olssen, Jasin "Stonewall Confidence" Long, Kasharn Rao, Marius Van Stden, John Jaurique, Alan Hale (Head Judge).
---
The Champion!
Matt Rogers bested the field with his tried and true Mechanologist deck, securing his third win at a Road to Nationals!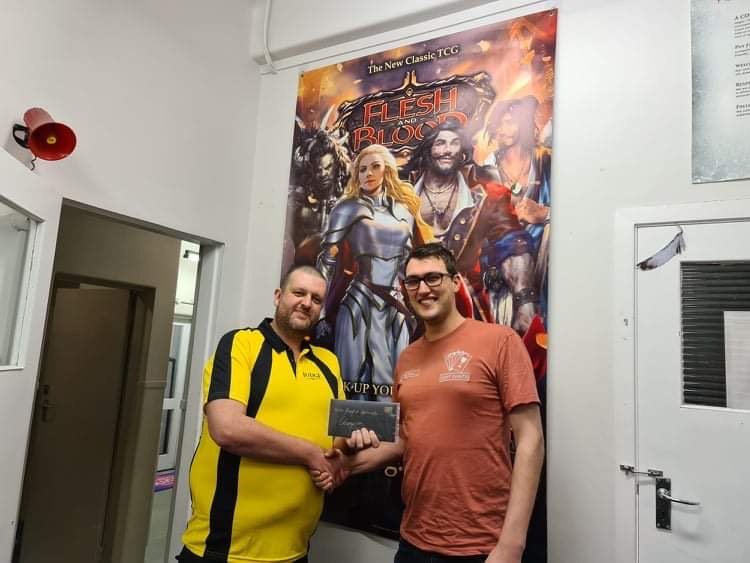 ---
Congratulations to the following players for earning an invitation to the New Zealand National Championships!
Matt Rogers - Dash, Inventor Extraordinaire
John Jaurique - Dorinthea Ironsong
Isaac Olssen - Rhinar, Reckless Rampage
Mani Gardwell - Dorinthea Ironsong
Jasin Long - Katsu, the Wanderer
Kasharn Roa - Dash, Inventor Extraordinaire
Marius Van Staden - Dash, Inventor Extraordinaire
Jacob Pearson - Bravo, Showstopper
---