Flesh and Blood's fourth Road to Nationals event kicked-off on Saturday at Cat Footprints Playground, in Taoyuan City, Taiwan, with twenty-eight players ready for a day full of competitive combat and great games! The metagame breakdown displayed Ninja and Guardian well ahead of the other classes in terms of representation at over 45% between them! Each other class had a pretty even showing, with Warrior being the slight favorite of the underdogs.
| | | | |
| --- | --- | --- | --- |
| Ninja | 7 | Brute | 2 |
| Guardian | 6 | Ranger | 2 |
| Warrior | 4 | Runeblade | 2 |
| Mechanologist | 3 | Wizard | 2 |
---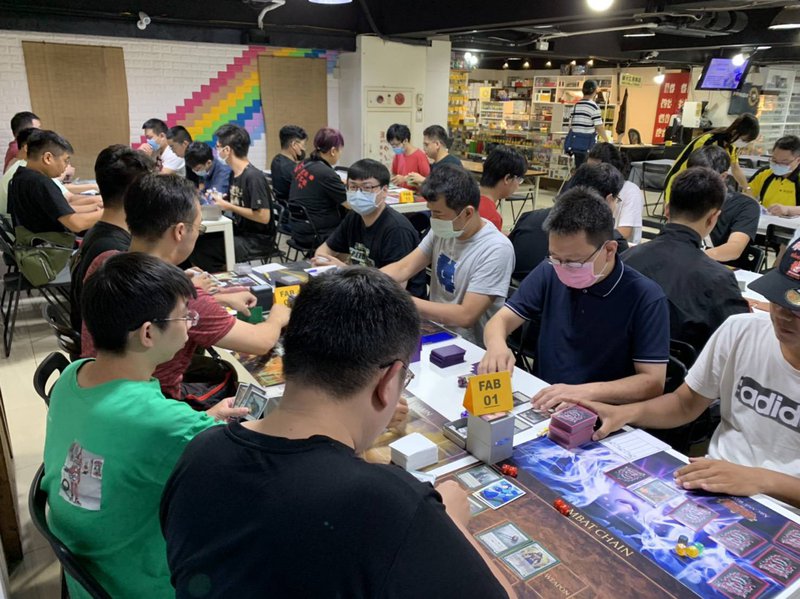 ---
When the day came drawing to an end after the Swiss rounds of gameplay, the Top 8 emerged. Ninja, Mechanologist, and Warrior shared equal seats of 2 apiece, leaving a room for an independent Brute and cast-out Wizard.

The quarterfinals saw the tragic loss of the Brute and Wizard wildcards as well as a Ninja and Warrior. Dash the Mechanologist is at large for the semifinals bracket.

The Warrior was put to the sword and one of the Mechanologists run out of steam. It's a Ninja vs Mechanologist finals.

Both of these classes attempt to prove their mettle by being the fastest and agile combatants around, but only one can win this race!
---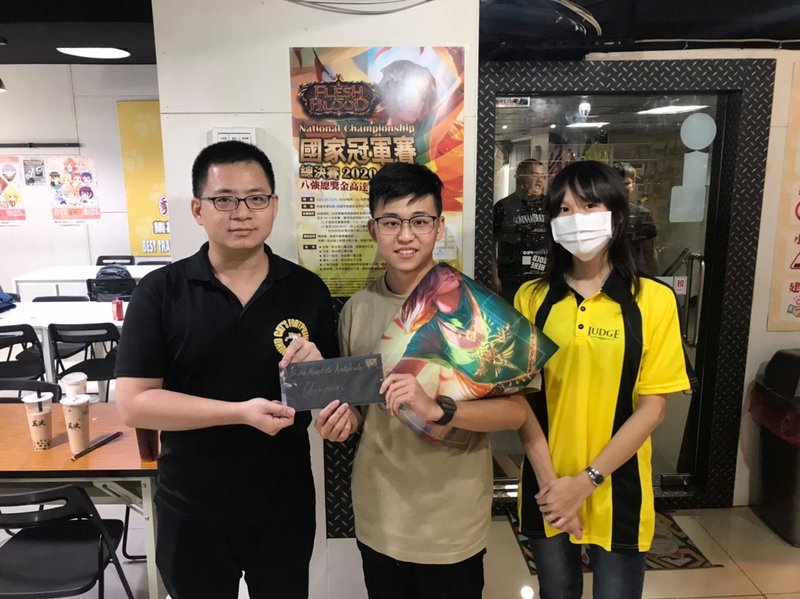 The Cat FootPrints Playground Store Manager with the Champion, Fan Keng Hsu, and the official Judge for the tournament, Alice.
---
A special congratulations to the winner of Cat FootPrints Playground Road to Nationals event is, the master of knives and quick combos, Fan Keng Hsu!
The final Top 8 ranks of the event were as follows:
Fan Keng Hsu - Katsu the Ninja!
Shan Yuan Chiu - Dash the Mechanologist
Shu Fuchun - Dash the Mechanologist
Oh Oh - Dorinthea the Warrior
Yongzhao Zhang - Rhinar the Brute
Chih Wei Hunag - Dorinthea the Warrior
Kung-Nan Huang - Kano the Wizard
Yu Lain Lin - Katsu the Ninja
---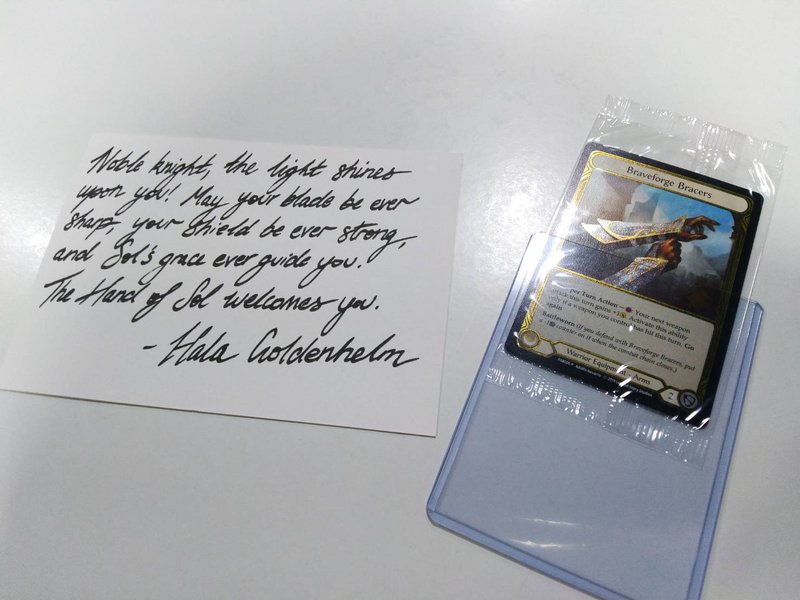 Fan Keng Hsu was rewarded for his victory with a random Gold Cold Foil Legendary prize card sealed in a black envelope --- Braveforge Bracers was opened!
---