| | | | |
| --- | --- | --- | --- |
| Warrior | 7 | Mechanologist | 2 |
| Ninja | 5 | Ranger | 1 |
| Brute | 4 | Runeblade | 1 |
| Guardian | 2 | Wizard | 0 |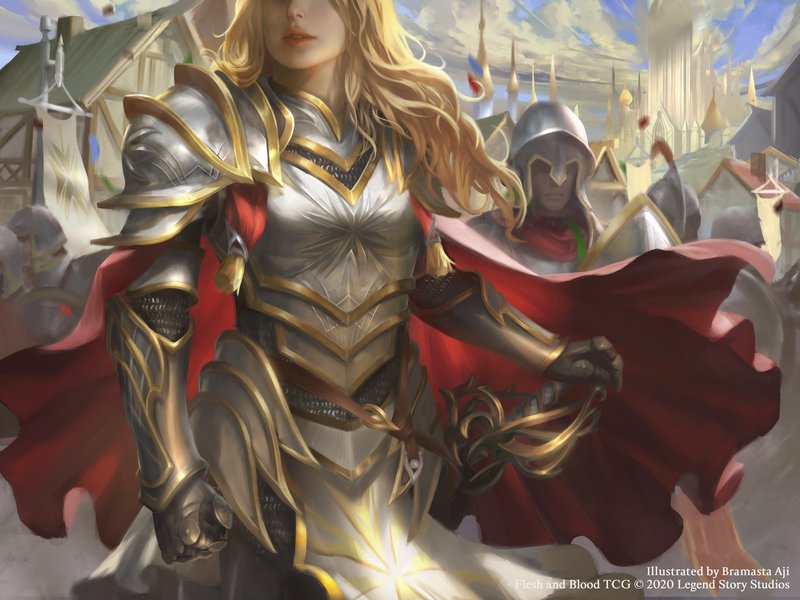 ---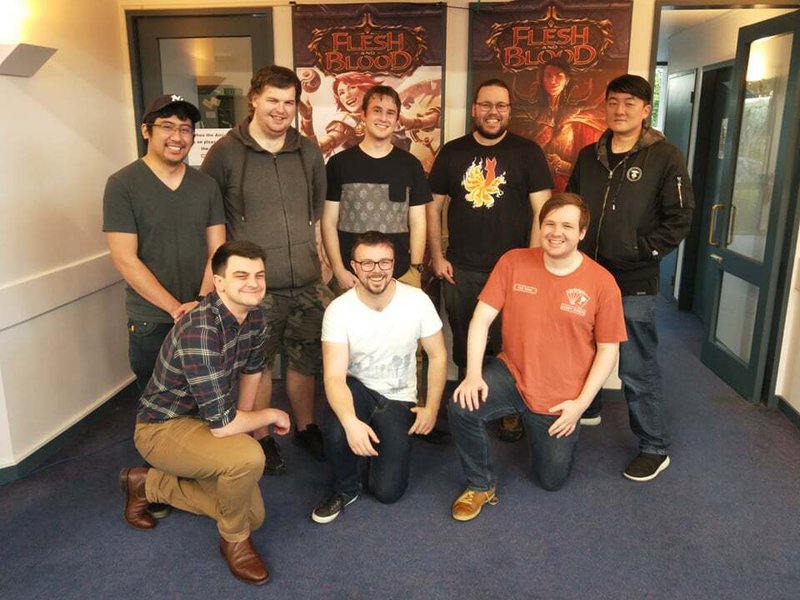 From Left to Right: Rommel Estalilla, Alex Barron, Kenny Forrester, Jasin Long (kneeling), Daniel Real, Kieran Carnegie, Jed lawless, and Mark Tung.
---
The Champion!
Jasin Long claimed the day with an updated take on a Ninja 'Turtle' Control deck! Congratulations to the Kodachi King himself!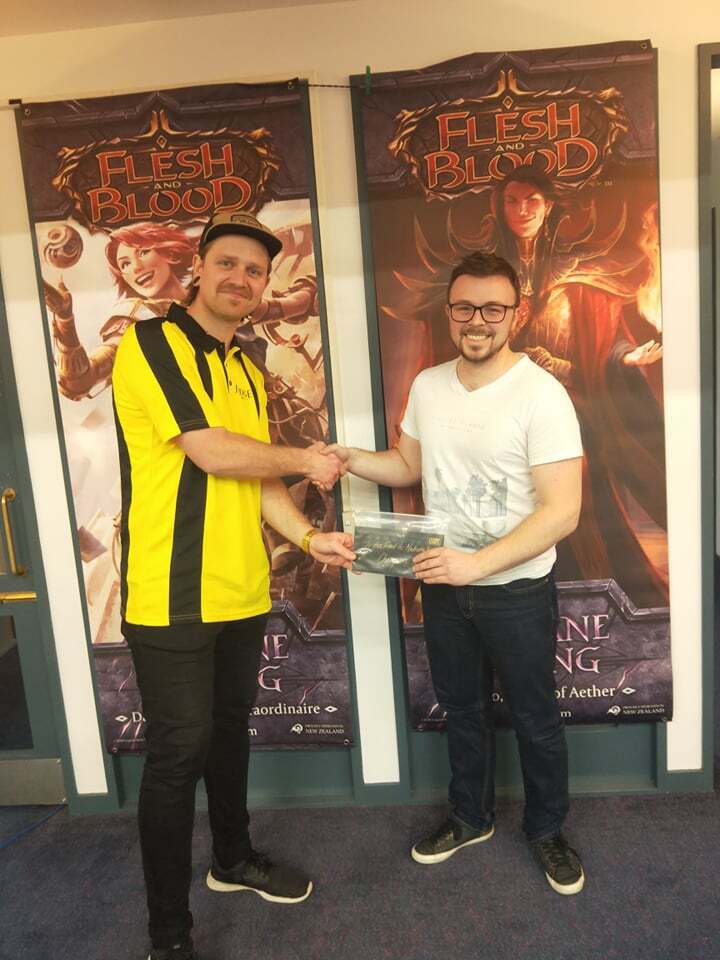 Perhaps Jasin may be persuaded to master the arts of sword and sorcery with his newly opening Gold Cold Foil Grasp of the Arknight!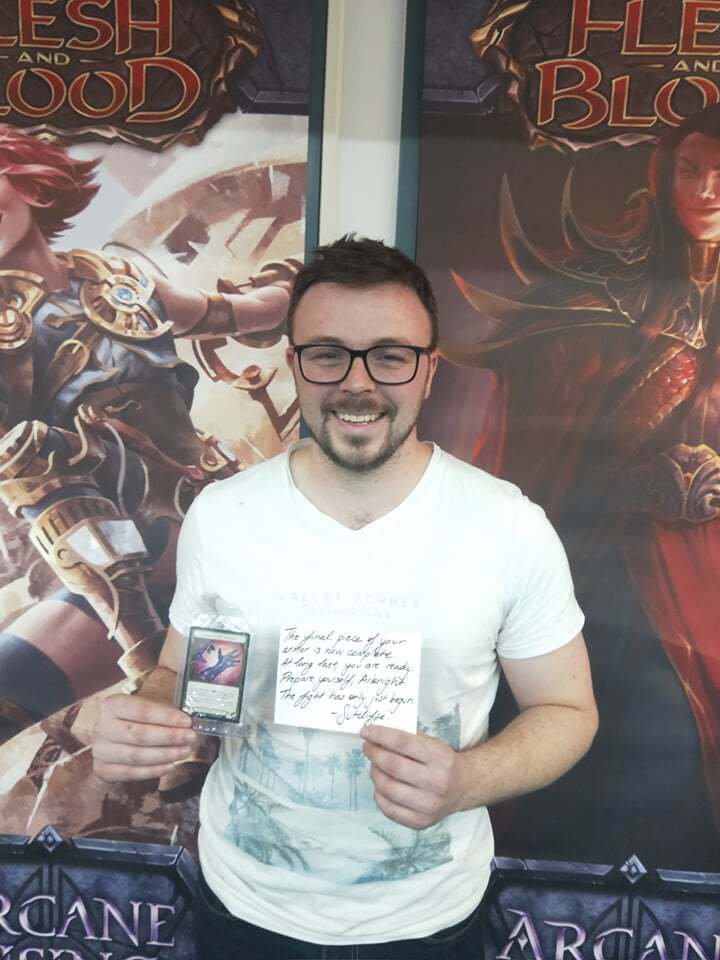 ---
Congratulations to the following players for earning an invitation to the New Zealand National Championships!
Jasin Long - Katsu, the Wanderer
Daniel Real - Dorinthea Ironsong
Kenny Forester - Dorinthea Ironsong
Rommel Estalilla - Dorinthea Ironsong
Jed Lawless - Katsu, the Wanderer
Alex Barron - Bravo, Showstopper
Mark Tung - Dash, Inventor Extraordinaire
Kieran Carnegie - Katsu, the Wanderer
---