Last weekend, high-level competitive play returned to New Zealand for this first time since the delayed National Championship in January, courtesy of Battle Hardened: Auckland! We also saw the beginning of our fifth season of Skirmish, landing in local game stores all around the world. Join us as we take a look back on the weekend's events!
---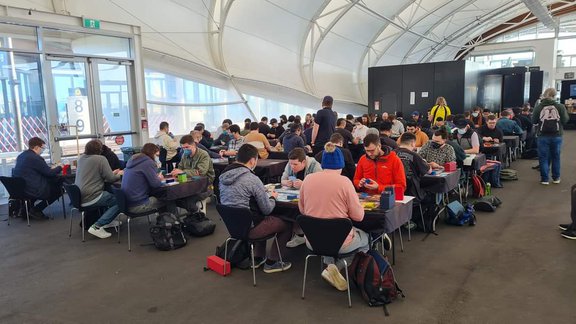 ---
Battle Hardened: Auckland
71 players gathered in the land of the long white cloud to compete at the Battle Hardened tournament, vying for their place in the Top 8! CardMerchant and ADEPT Events joined forces for the Cancer Society Games Fair, transforming The Cloud into a tabletop haven that culminated in Battle Hardened: Auckland!
---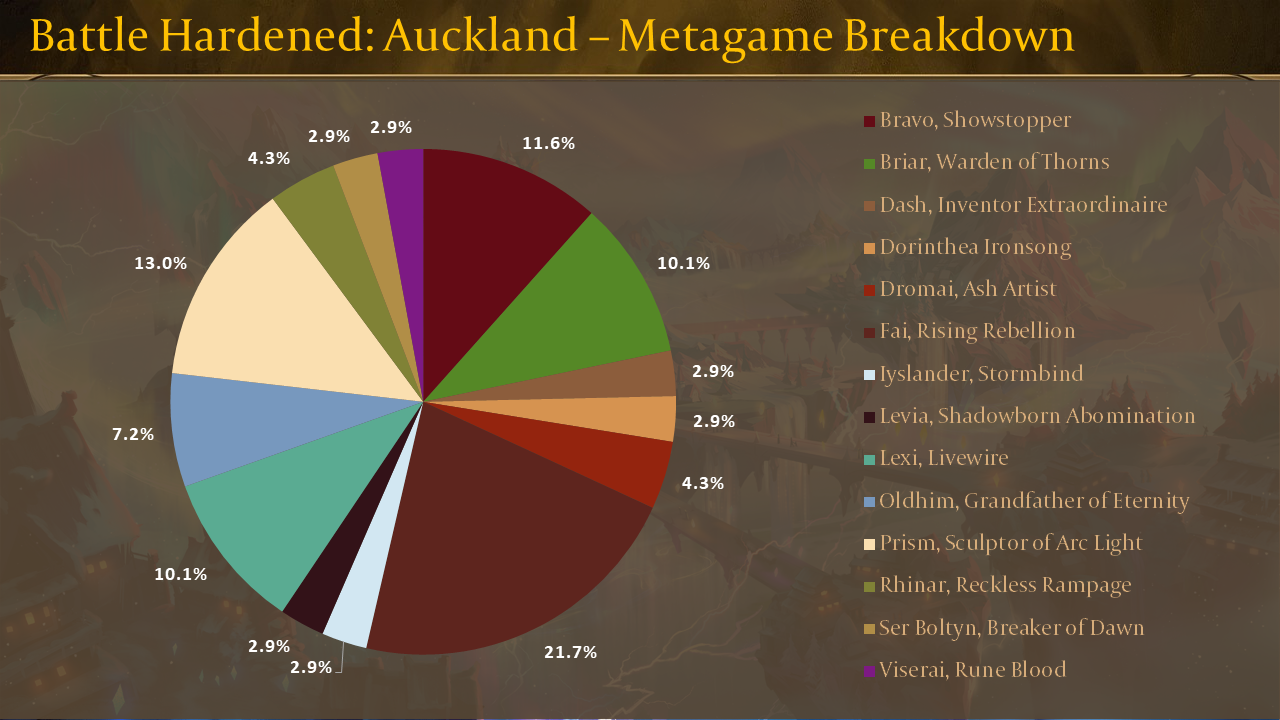 ---
The metagame was fierce, and following the Road to Nationals season, differed slightly from the recent worldwide metagame in Classic Constructed. Dromai and Viserai both had a much smaller representation, and while figures such as Prism, Oldhim and Briar stayed a more consistent presence on the field, Fai, Rising Rebellion and Bravo, Showstopper both pulled out all the stops to get more players into battle. The only three heroes who weren't represented were Azalea, Kano, and Katsu.
The Top 8 cut saw Briar, Oldhim, and two Bravos facing off against four furious Fai's. But the tide quickly turned against the Ninjas, leaving both remaining Fai players in the semifinals as Bravo and Oldhim moved forward to the final round of the tournament, facing off in a Guardian v. Guardian showdown.
Cayle McCreath, the first player in the world to reach 1k XP, stayed loyal to his roots with Bravo, Showstopper, while Wynton Bedford took up his shield as the Elemental Guardian Oldhim, Grandfather of Eternity. Despite the additional tools at his disposal, Oldhim wasn't quite quick enough to defeat the classic Guardian, and Cayle McCreath pulled ahead to claim the title of Battle Hardened Champion! To relive the action, check out the stream at FAB Maniac for round-by-round coverage.
Top 8:
1st: Cayle McCreath - Bravo, Showstopper
2nd: Wynton Bedford - Oldhim, Grandfather of Eternity
3rd-4th: Joshua Baines - Fai, Rising Rebellion
3rd-4th: Jared Fung - Fai, Rising Rebellion
5th-8th: Adrienne Morales - Fai, Rising Rebellion
5th-8th: Jethro Thomas - Fai, Rising Rebellion
5th-8th: Danne Blomfield - Briar, Warden of Thorns
5th-8th: Sam Payne - Bravo, Showstopper
---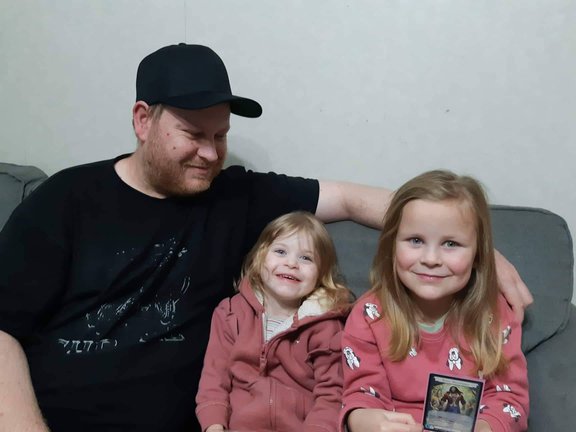 ---
Skirmish Season 5, Week One!
With thirty-two Sealed Deck events and seventy-five Blitz events in over twenty countries, the new Skirmish season truly kicked off with a bang! All over the world, players cracked packs, tested their deckbuilding skills, and brought their favorite heroes to their local game store.
After Fai's popularity at Classic Constructed events during the Road to Nationals season, the Blitz metagame has experienced a cold snap as Iyslander comes to the fore. The Elemental Wizard won twelve events this week, battling with David Yau in Hong Kong; Lee Mine-Han in Taiwan; Konstantinos Paltoglou in Greece; Alberto Hilario in Spain; Kori Valentine in Australia; Yong Soon Ooi in France; Yuki Lee Bender in Canada; Oliver Griffin in the UK; and Ryan Youngquist, Phillip Vu, Matthew Greaves, and Rylie Groff in the United States.
Hot on her tail is fellow wizard and Volcor's Dracai of Aether, Kano, who won nine events with KeDuo Yang in Taiwan; Keith Yong in Malaysia; Dr. Daniel McKay in New Zealand; Alex Sheedy in Australia; Martin Okruhlica in Slovakia; Kuan Li in Australia; Adrian Malana in Canada; and Noah Geiger and Archer Taylor in the United States.
Speaking of Volcor, Kassai, Cintari Sellsword is once again fighting for her spot in the metagame, taking down seven events. The United States was her hotspot of the week, with Patrick Phelps, Colin Wong, Leigh Pushard, Nik Dinnis and Alex Sneed all taking down tournaments with the Warrior; she also claimed a victory in France with Quentin Potin, and Poland with Łukasz Cichecki.
Also finishing out the weekend with seven wins was the classic Guardian Bravo, stealing the show with Antonio Briola in Italy; John Farren in Australia; Stefano Cocca in Italy; Mateusz Sass in Poland; and Rich Cook, Joshua Bell, and Christopher McInnis in the U.S. Chane rounds out our seven-win trio with Bun Ar in Hong Kong; Daniel Dreisziger in Canada; Quang Duong in Vietnam; Eros Andreolli in Italy; Robert Piper in Australia; and Elliot Bicker and Carter Barton in the U.S.
At different ends of the spectrum, both the dynamic genius Dash and the slow, methodical Oldhim tied on the leaderboard with five wins apiece. Dash used all the tools at her disposal to win events in Italy with Andrea Colombo; Hong Kong with Leon Chan; Canada with Holly Alford; the United Kingdom with Joe Fletcher; and the United States with Dan Tholkes. Meanwhile, Oldhim won events with Abdullah Caliskan in Germany; Victor Lima in Spain; Yong Jin Jang in the U.K.; and Josh Martin and Bryce Stroyek in the U.S.
Next up is Fai, who's only just getting fired up this season, winning three events with Matthew Dilks in Canada, Glenn Van Roey in Belgium, and Brian Deakin in the United States. While she may not have the same talents, Ira, Crimson Haze still turned up the heat at three events this week with Edoardo Galli in Italy, and twice with Ryan Bell in Australia!
Speaking of our more classic heroes, Dorinthea also took out three tournaments, battling with Worranun Suklim in Thailand, Tobias Muckelberg in the Netherlands, and Jason Watkins in the United States. Her Classic Battles counterpart Rhinar matched the Solanian Warrior win-for-win with Damiano De Prosperis in Italy, Junio Antono in Indonesia, and Shane Ginter in the United States.
Fellow Brute Levia is continuing her slow but steady claim on the metagame, racking up another two wins with Pietro Ravaioli in Italy and Vasilis Kirlis in Greece. In her journeys outside of Candlehold, Briar also picked up two wins with Michael Yap in Australia and Adam Haill in the U.K.
Finally, our two Illusionists picked up a win at one tournament each; Prism with Rocko Yan in Hong Kong, and Dromai with Drew Barman in the U.S.
That leaves a grand total of eleven heroes who have started out the season without any wins under their belt! Benji, Piercing Wind tried his best to follow in Fai's footsteps, making the Top 8 at six events, including two finals finishes with Anthony Zichella in the U.S. and Matthew Whewell in the U.K. Katsu, however, only made the Top 8 once this week, courtesy of Vicente Chong in the U.S.
Lexi did make the Top 8 at five events, including a semifinals finish with Adrien De Haro in Australia, and was represented twice at the same event in the U.K. by Dylan Strachan and Jack MacDonald! Boltyn was in the Top 8 twice this week, making the finals with both Viliam Kubik in Slovakia, and Cesar Perez Villegas in the United States. Trying to live up to his fellow Brutes, Kayo, Berserker Runt found a finals finish with Pongrat Winaiwatthanawong in Thailand, and two quarterfinals finishes with Dennis Yip in Hong Kong and Maxwell Blair in the U.S.
That leaves six heroes on our list, and only one Top 8 finish between them - but it isn't the hero you might expect. Congratulations to beloved underdog Azalea, who made the Top 8 with Logan Sininger in Canada.
Valda Brightaxe didn't quite make it past the cut at any events this week, but according to our data, she's the lucky one - our four remaining heroes were all unrepresented at Skirmish events this week! Data Doll MKII, Genis Wotchuneed, Kavdaen, Trader of Skins, and Shiyana, Diamond Gemini all started out the season without a single player between them. Now is the time to get involved, and seek out your nearest event. Grab your friends and your favorite hero, and join the Skirmish!
---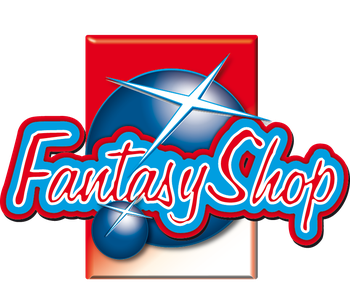 "As it seems, Levia is back on the menu! Kirlis Vasilis piloted Levia today through a field of 17 players to win the first Skirmish event of the season in Greece, hosted by OrganizedPlay.eu for Fantasy Shop. A very diverse field indeed with many heroes fighting for the win. Also with 35 degrees outside and a very hot summer!"
Top 8:
1st: Vasilis Kirlis - Levia
2nd: Aris Vasileiadis - Oldhim
3rd-4th: Konstantinos Paltoglou - Iyslander
3rd-4th: Yorgos Samaras - Oldhim
5th-8th: Dimitris Melissinos - Chane
5th-8th: Dimitris Mamonas - Fai
5th-8th: Pantelis Anastasopoulos - Fai
5th-8th: George Panagopoulos - Dorinthea, Quicksilver Prodigy
---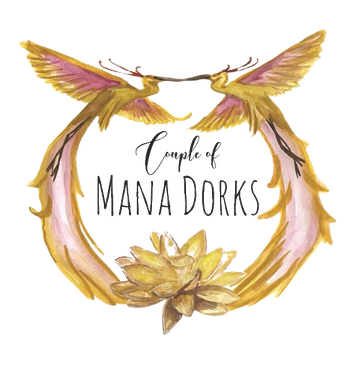 "We had a great turn of for this fun event! Everyone left super happy and had tons of fun!
This event happened to fall on the store's two-year anniversary of being open. We decided to give out tons of promos. We also handed out one Cold Foil Ser Boltyn, Breaker of Dawn. A member of our competitive team had traded the Boltyn in for it to go to someone that would appreciate it more. William Prock ended up winning the Boltyn - this was his first large event and he has only been playing the game for a few weeks! He loved the Boltyn and he is super excited for the next event!
We had an exciting top 8 consisting of 3 Kassai, 2 Chane, 1 Bravo, 1 Iyslander, and 1 Ira. The lone Iyslander player took down nearly all Kassai players in the tournament until he finally met his match in the finals. Everyone played a great game and made the night amazing! Thank you all for coming out!"
Top 8:
1st: Alex Sneed - Kassai, Cintari Sellsword
2nd: Brent Anderson - Iyslander
3rd-4th: Naib Mobassir - Ira, Crimson Haze
3rd-4th: Sebastiano Cavallo - Chane
5th-8th: Andrew Lorenz - Chane
5th-8th: Andrew Vo - Bravo
5th-8th: Walker Stephens - Kassai, Cintari Sellsword
5th-8th: Ethan Bridges - Kassai, Cintari Sellsword
---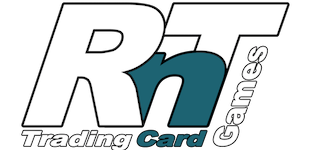 "Another very hot Sunday in Karlsruhe, another great event at our game store. 13 competitors awaited great matches and a lot of fun during the Skirmish event.
During the event, it pointed out that Winter is coming... Oldhim headed to the top. This ice-cold character beat Dromai, Fai, Kano...
In the Top 4, we had 3 Oldhims. Dorinthea tried to break through this massive ice wall but in the end, Oldhim won the tournament. Thanks to the community for this great afternoon."
Top 4:
1st: Abdullah Caliskan - Oldhim
2nd: Christoph Stich - Oldhim
3rd-4th: Nico Boll - Dorinthea
3rd-4th: Matthias Hittel - Oldhim
---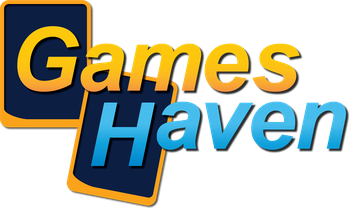 "38 players attended the skirmish season 5 sealed event at Games Haven. Many of them only have joined the game for a month or two, including our champion, a tabletop veteran Nicholas Wong! Though Nicholas has just started his Flesh and Blood Journey, this is already his 2nd win in this Skirmish Season, he even built a CC deck with one of the new heroes from this set! He picked the phoenix flame playmat to match his Fai CC deck, and he also got himself a CF Young Fai!"
Top 8:
1st: Nicholas Wong - Dromai
2nd: Gideon Law - Fai
3rd-4th: Alvin Wong
3rd-4th: Alvin Lim
---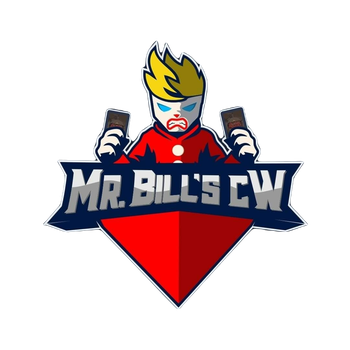 "The Uprising is in full swing at Mr. Bill's! Flesh and Blood Skirmish Season 5 has begun with 18 combatants looking to clear the field to remain the last hero standing. Uprising sealed event with 5 rounds of swiss cutting to top 8 for draft sure made for a great day of competition.
The final table action left Marco with his pesky Fai to face off with "Reed's" Frosty Iyslander. The tempo-disrupting lady of the Ice proved to be just a step ahead of the young draconic ninja, suppressing the dream of final victory. Iyslander takes the day and chooses to hold the Phoenix Flame over the Aether Ashwing mat for their trophy collection.
Congratulations to both our Finalist with their playmats pictured from left to right: Marco Marcelli Runner-Up (Aether Ashwing) & Philip "Reed" Parker Champion (Phoenix Flame)
Thank you to the entire local community for their ongoing support and for bringing great games to their fullest potential. Flesh and Blood lives here at Mr. Bill's Collectible World and beyond to all the GEM store locations. By far the world's greatest growing card gaming community. Can't wait to see what Legend Story Studios has up their sleeves next!"

Top 8:
1st: Philip Parker - Iyslander
2nd: Marco Marcelli - Fai
3rd-4th: Mark Farrell - Fai
3rd-4th: Mark Finlay - Dromai