We've got a lot to cover this week, so let's get started! Last weekend featured the latest entry in the SCGCON Battle Hardened series, this time touching down in Syracuse, New York. 59 players gathered from all over the United States and Canada to participate, taking their shot at the two Professional Tournament Invitations on offer, plus their share of the US$2000 prize pool, and the Gold Cold Foil Legendary prize card!
Battle Hardened: Syracuse
The weekend kicked off with a 26-player Super Armory, won by Joseph Kaiser, followed by a 55-player Road to Nationals event on Saturday. The Top 8 players consisted of three Runeblades, two Ninjas, an Illusionist, a Mechanologist, and a Brute. The final match came down to Levia aficionado Ethan van Sant and Aaron Shantz's Viserai deck. While Levia put up a good fight, fellow Demonastery resident Viserai reigned supreme.
---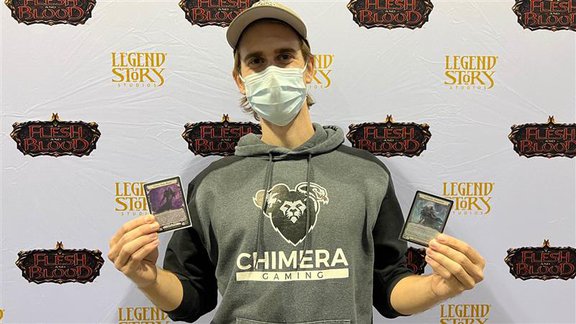 ---
---
Sunday's Battle Hardened event kicked off with some well-known competitive players on the field, including Battle Hardened: Las Vegas winner Chris Ray; Battle Hardened: Indianapolis winner Yongji Yang; Calling: Krakow winner Yuanji Li; Calling: Cincinnati winner and US Nationals finalist Michael Feng; and finally, US National Champion Tariq Patel.
Both Michael Feng and Tariq Patel made it past the Top 8 cut, alongside Cody Williams, who was a semi-finalist at the US National Championship and Battle Hardened: Pittsburgh. All three played Runeblades at US Nationals last year, but switched classes in this draft - Cody and Tariq both drafted the Draconic Illusionist Dromai, while Michael Feng abandoned the power of aether altogether to take up Draconic Ninja Fai.
Isaak Krut is another National Championship alumni, making the semi-finals at the Canadian Nationals last year, and went on to achieve a Top 4 finish at the Pro Tour: New Jersey. After his stint with Briar and Bravo, he switches tracks to draft the Elemental Illusionist Iyslander, one of two in the Top 8. His fellow Illusionist is Yuanji Li, winner of the Calling: Krakow, who also made the finals of the Team Blitz Calling in Las Vegas with his teammates Michael Feng and Yongji Yang.
Now, the final three players in the Top 8. First, we have Dan Groseclose, who made the Top 4 at a Road to Nationals event last year with Katsu, drafting fellow Ninja Fai at Syracuse. Fellow Fai player Anthony Nguyen, who made Top 4 at a Road to Nationals event last year with Ser Boltyn, and has competed in multiple seasons of Skirmish and ProQuest. Finally, we have Leon Chow, another Canadian in the Top 8 who competed at the National Championships last year, plus the Pro Tour and Battle Hardened events in New Jersey.
The finals were whittled down to US National finalist Michael Feng harnessing the power of the Phoenix, and Canadian National semi-finalist Isaak Krut wielding the might of an icy storm. Isaak and Iyslander battled back the flames to claim victory, and the title of Battle Hardened: Syracuse champion.
---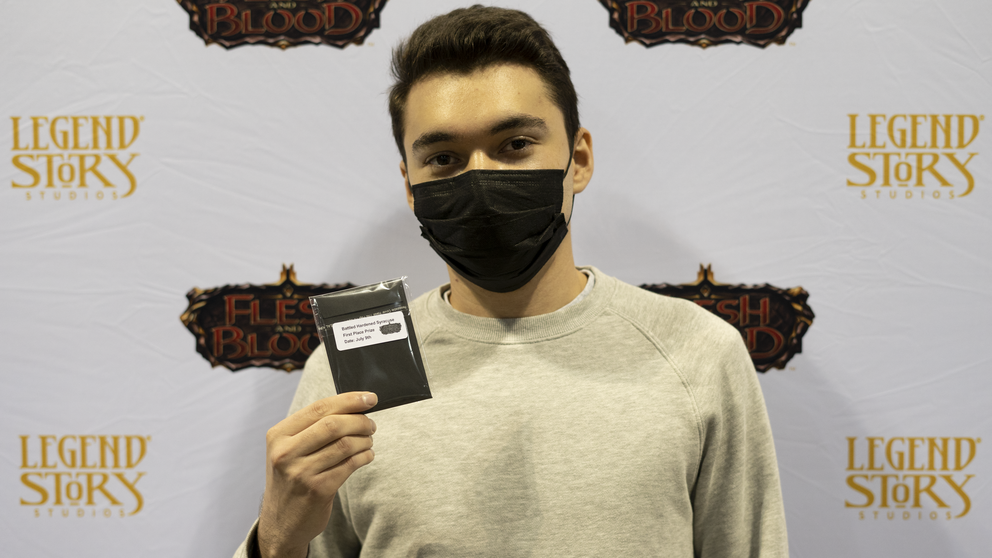 ---
Top 8:
1st: Isaak Krut - Iyslander (draft) / Fai (sealed)
2nd: Michael Feng - Fai (draft) / Fai (sealed)
3rd-4th: Yuanji Li - Iyslander (draft) / Fai (sealed)
3rd-4th: Dan Groseclose - Fai (draft) / Fai (sealed)
5th-8th: Tariq Patel - Dromai (draft) / Fai (sealed)
5th-8th: Leon Chow - Dromai (draft) / Fai (sealed)
5th-8th: Cody Williams - Dromai (draft) / Fai (sealed)
5th-8th: Anthony Nguyen - Fai (draft) / Fai (sealed)
---
Road to Nationals: Week Two
The second week of Road to Nationals events saw Briar, Warden of Thorns, Fai, Rising Rebellion, and Prism, Sculptor of Arc Light emerge as some of the favourites of the season, amassing the highest number of players between them. Trailing close behind is Viserai, Rune Blood, and at a very close fifth in the overall metagame, Lexi, Livewire is enjoying the Ranger renaissance.
As some of our most-talked-about heroes of the hour, let's start with the Runeblades. Briar, Warden of Thorns is currently leading the charge with the highest number of players across the season thus far, and racked up another four wins this week with Chang Wei-Cheng in Taiwan, and Ian Shaffer, Derek Anderson, and Nathan Crawford in the United States. Viserai, Rune Blood did very well for himself last week, enjoying another seven victories with Maciej Janik in Poland, Marc Alexandre in France, Kristian Čurla in Slovenia, Simon Denning in the United Kingdom, and Lucas Oswald, Travis McDaniel, and the aforementioned Aaron Shantz in the United States.
Next on the list is Fai, Rising Rebellion, who has definitely been rising to the occasion so far this season. He added another five wins to his tally, courtesy of Peter Nielsen and Sebastian Grøndal in Denmark, and Jeremy Chen, Patrick McGregor, and Phillip Vu in the United States. Fellow Ninja Katsu, the Wanderer didn't win any more tournaments this week, but he did pick up another six Top 8 finishes, including two finals finishes with Freddie Crespo against Fai, and with Steve Clarke against Lexi in the United States.
Speaking of Lexi, Livewire, the Ranger won another four events this week; winning with Matthew Boudreaux and Tobin "Nini" Veshi in the United States, Martin Hechtberger in Austria, and Felix Chung in Canada. Of our two Guardians of Aria, Bravo, Showstopper picked up one win with Andrew Lorenz in the United States, and Oldhim, Grandfather of Eternity picked up two with Sebastian Golla in Germany and Chris Waugh in the United States.
Our two Wizards both picked up one win apiece in the United States; Iyslander, Stormbind won an event with Rose Smyth, and Kano, Dracai of Aether claimed a victory with Eugene Galipchak. On the other side of Rathe, citizen of Metrix Dash, Inventor Extraordinaire took another three tournaments across the United States with Cameron Moore, Tyler Stammer, and Lee Kimball.
Warrior of Solana Dorinthea Ironsong won an event in the United States with Ryan Youngquist, while fellow Solanian Prism, Sculptor of Arc Light outshone her Draconic counterpart, picking up four wins in France with Antoine Pech, Australia with Tye Soens, Canada with Noah Clark, and Germany with Daniel Kläsener. Our third Solanian hero, Ser Boltyn, Breaker of Dawn didn't quite break through into the winning ranks this week, and made a single appearance in the Top 8 with Alan Chavarin in the United States. He has a total of nine appearances across the season thus far, tying with Kano for our least played hero!
Contrast this with the legendary Levia, Shadowborn Abomination, who maintains a strong following despite not winning any more tournaments this week. Alongside her finals finish at Battle Hardened Syracuse, she made two more Top 8 appearances with Jasper Hicks and Colby Homan in the United States. Rhinar, Reckless Rampage made the Top 8 at five events; courtesy of Ryan Mansfield, Randall Sims and Thomas Mottram in the United States, Sylvain Le Roux in France, and Goran Lovric in Slovenia.
Our final two heroes on the agenda are the Draconic Illusionist Dromai, Ash Artist, who unfortunately failed to secure any tournament wins this week, despite 16 more appearances in the Top 8. She did, however, make two finals in Denmark with Jacob Friis Nielsen, and the United States with Joe Colon. And, last but never least, Azalea, Ace in the Hole truly is in the Pits this week, with zero tournament wins or Top 8 finishes, but her faithful following still has two weeks to launch her onto the leaderboard.
Congratulations to all players this week who qualified for their National Championship, and good luck to everyone competing this weekend!
---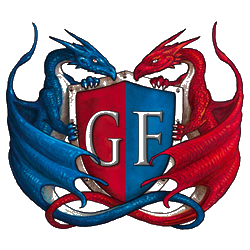 "Today we had a 63-player Road To Nationals Draft event at GameForce in Eindhoven, The Netherlands. Many players battled it out using their wits and knowledge of Flesh and Blood and the new expansion Set Uprising. After a grueling 6 rounds of draft Swiss, a Top 8 of the best players appeared. As they sat down you could feel the tension rising with so much at stake. In the end, Bart took down Iyslander with Dromai and went home a winner! Thanks to our host The GameForce, the Judge Team, and of course our players who gave us an awesome event to host."

Top 8:
1st: Bart Balmakers - Dromai
2nd: Paul van Gijssel - Iyslander
3rd-4th: Bob De Jong - Fai
3rd-4th: Sander Neeft - Dromai
5th-8th: Erik Baalhuis - Fai
5th-8th: Jimmy Nguyen - Fai
5th-8th: Diego Bertholet - Iyslander
5th-8th: Kevin Raaijmakers - Iyslander
---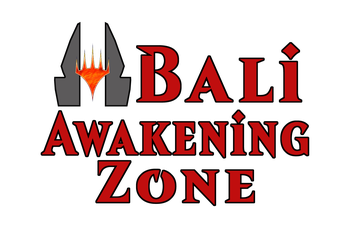 "Flesh and Blood community in here were very excited to hear that we will have Nationals event. And they are so pumped to join Road to Nationals. Moreover, the prize provided was great.
Although not everyone in the community was able to join, we shared so much fun. When looking at the photos, we can still hear the happy screams of cold foil pulls during the event."
Top 8:
1st: Laksana Eka S.P. - Dromai
2nd: Tommy Kurniasih - Iyslander
3rd-4th: Wisnu Agung - Iyslander
3rd-4th: Rama Wirakusuma - Dromai
5th-8th: Iwan Somanatta - Fai
5th-8th: David Soetrisno - Fai
5th-8th: I Gst Agung Ngr Putra Riadi - Fai
5th-8th: Alit Sukariasa - Dromai
---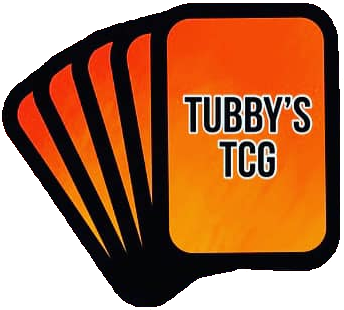 "19 Players arrived on the battlefield at Tubbys TCG Road to Nationals today in a very diverse field with representation for 12 different heroes. With a very diverse field at the tournament today, anything was up for grabs. Almost all heroes were able to shine today, especially those in the Top 4, where we could find a Kano, Lexi, Fai, and Boltyn; all fighting for the top spot. After the ashes had settled, only Kano and Fai were left, and despite the efforts of Fai's uprising, Kano was able to finish him off with a lesson in lava, snuffing out the flames of rebellion."
Top 8:
1st: Eugene Galipchak - Kano, Dracai of Aether
2nd: Andrea Biaggi - Fai, Rising Rebellion
3rd-4th: Zayne Johnson - Lexi, Livewire
3rd-4th: Alan Chavarin - Ser Boltyn, Breaker of the Dawn
5th-8th: Michael Passer - Briar, Warden of Thorns
5th-8th: Ynez Nevarez - Prism, Sculptor of Arc Light
5th-8th: Ben Rojas - Fai, Rising Rebellion
5th-8th: Erick Betancourt - Prism, Sculptor of Arc Light
---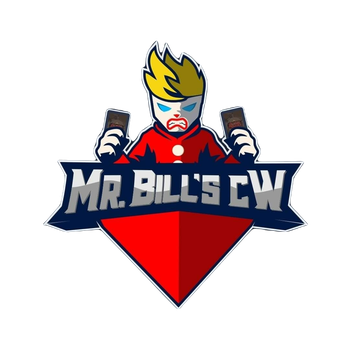 "An Uprising has befallen the quaint village of Belfair Washington USA! Centered at Mr. Bill's Collectible World where 35 hardened competitors congregated to sling it out for invites to the Big Show this Fall in Charlette North Carolina USA for Flesh and Bloods National Championship. In collaboration with Pit Fight Productions, Mr. Bill's has the local Flesh and Blood community engaged once again in an all-out international affair. Players made their way here from as much as a 5 hours drive away and crossed international borders to compete. With 2 drafts and 6 rounds of Swiss duels, the field narrowed to your top 8 competitors drafting one final time into the elimination round.
Yuki's abilities with Iyslander proved rock solid with the 6-0 swiss record continued the roll taking Iyslander once again vs Ryan Biggs' Dromai the arcane damage proved to be to much as the Seattle area FAB veteran succumbed to Iyslander's deathly chill.
Dylan's draconic storm of dragons held the field before Ian's could find their foothold, seating Dylan squarely into a seat at Nationals in September.
Mark, the only member of the Flagrant Brutes to make Top 8, Searing Emberbladed his way over the fierce onslaught from Antonio's blast after blast of Arcane damage. After the smoke and steam cleared Fais' tempo just proved too much for the deadly young wizard.
Eli controlled the tempo over Michael's frostbite fury to hold the ground, Fai emerged victorious.
With the pressure off to get seats at Nationals the field looked renewed and relaxed. Now the serious fun was ahead of your semi-final challengers!
Dylan squared off versus the quite formulable Yuki, last year's Canadian National Champion. This back-and-forth match was a real nail bitter, finding the Dragons of Dylan's Dromai to hold the edge over Yuki's impressive proficiency with Iyslander. Dragons seized the day!
Eli never let off the gas and Mark never found his during this mirror match of speed and wits Fai vs Fai. Only Fai could be victorious, with Eli holding the reins to now face Dromai for the final bout.
With the field decimated and only Eli's Fai and Dylan's Dromai left standing, the path was all so clear to the remaining combatants. Kill or be killed! As so many of these matches are, with a whisper of advantage Eil's Fai secured the victory! Yet the FAB community being as they are the most generous player base I have ever experienced, the spoils of the competition were shared. Another fair split of the prize pool and just another amazing day of competition from the best players from the Pacific Northwest corner of the North American Continent!"
---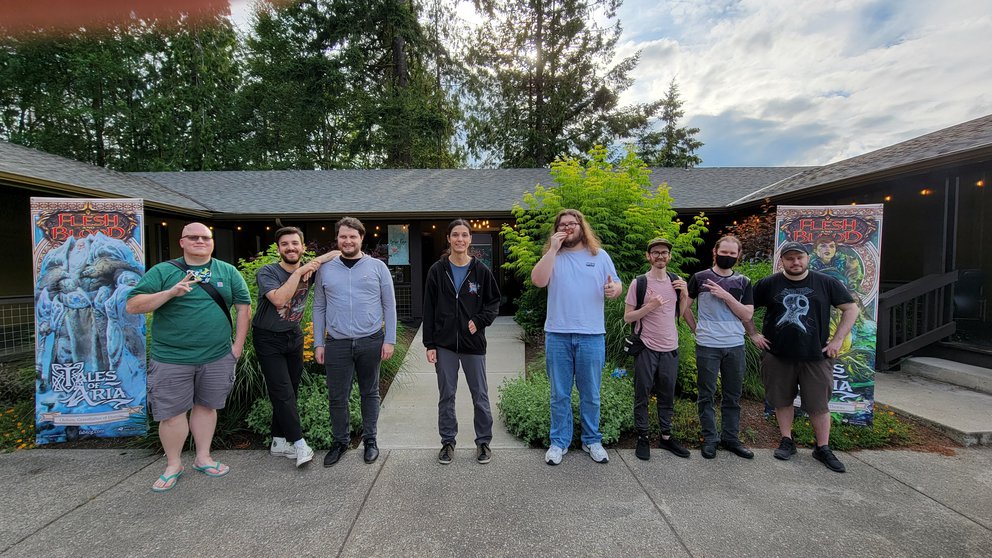 Left to right: Michael Rose, Eli Teed, Ian Smith, Yuki Lee Bender, Mark Bradshaw, Dylan Mangini, Ryan Biggs, and Antonio Otero
---
Top 8:
1st: Eli Teed - Fai, Rising Rebellion
2nd: Dylan Mangini - Dromai, Ash Artist
3rd-4th: Mark Bradshaw - Fai, Rising Rebellion
3rd-4th: Yuki Lee Bender - Iyslander, Stormbind
5th-8th: Michael Rose - Iyslander, Stormbind
5th-8th: Ian Smith - Dromai, Ash Artist
5th-8th: Antonio Otero - Iyslander, Stormbind
5th-8th: Ryan Biggs - Dromai, Ash Artist
---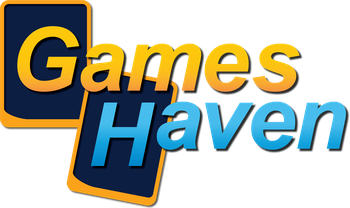 "The winner Marco happens to be the first player on the waiting list and only confirmed his slot at 830am on the event day. Last man in and last man standing, truly a home run for him! Congratulations to Marco!"
Top 8:
1st: Marco Ng - Dromai
2nd: Chu Heng Eng - Dromai
3rd-4th: Brandon Tan - Fai
3rd-4th: Gordon Koh - Fai
5th-8th: Denny Koh - Iyslander
5th-8th: Kai Yang Yuen - Iyslander
5th-8th: Elliott Liew - Iyslander
5th-8th: Waynne Tan - Fai
---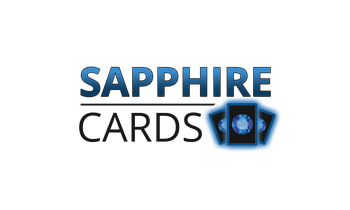 "We had a smaller than usual Event but with many strong Players like Matthias Hittel, Sebastian Golla, Alex Hempelmann, and even the National Champion Christian Hauck playing along. Three of our Local Players made it to the Top 8. One of them was the Dorinthea player Hagen Lindert, who lost to Christian Hauck in the Swiss Rounds and now had to face him again in the Top 8 match. In the second game, Hagen was able to defeat Christian on his signature deck, Briar. Sasha Lang and Hagen Lindert both moved on to the Finals. A well-timed Singing Steelblade + Ironsong Response Combo was able to win Hagen the game. For me as a store owner, I was very happy to see Hagen win on his Glint the Quicksilver Playmat with Dorinthea. Hagen received this Playmat in the First Week when Welcome to Rathe was released in Europe, which really brought back some memories of when we started with Flesh and Blood."
Top 8:
1st: Hagen Lindert - Dorinthea Ironsong
2nd: Sasha Lang - Fai, Rising Rebellion
3rd-4th: Alexander Hempelmann - Prism, Sculptor of Arc Light
3rd-4th: Matthias Hittel - Lexi, Livewire
5th-8th: Sebastian Golla - Dromai, Ash Artist
5th-8th: Nils Hauck - Rhinar, Reckless Rampage
5th-8th: Christian Hauck - Briar, Warden of Thorns
5th-8th: Simon Klein - Rhinar, Reckless Rampage
---