The World Championship in San Jose is fast-approaching, and as we close in on the biggest event in Flesh and Blood history, there's still two more Battle Hardened events to qualify for Worlds. Over the weekend, one of the final opportunities to qualify passed, with the latest entry in the SCGCON Battle Hardened series landing in Dallas Fort-Worth where 91 players gathered in the flesh and blood to take their shot at one of two PTI's, and the title of Battle Hardened Dallas Fort-Worth Champion.
---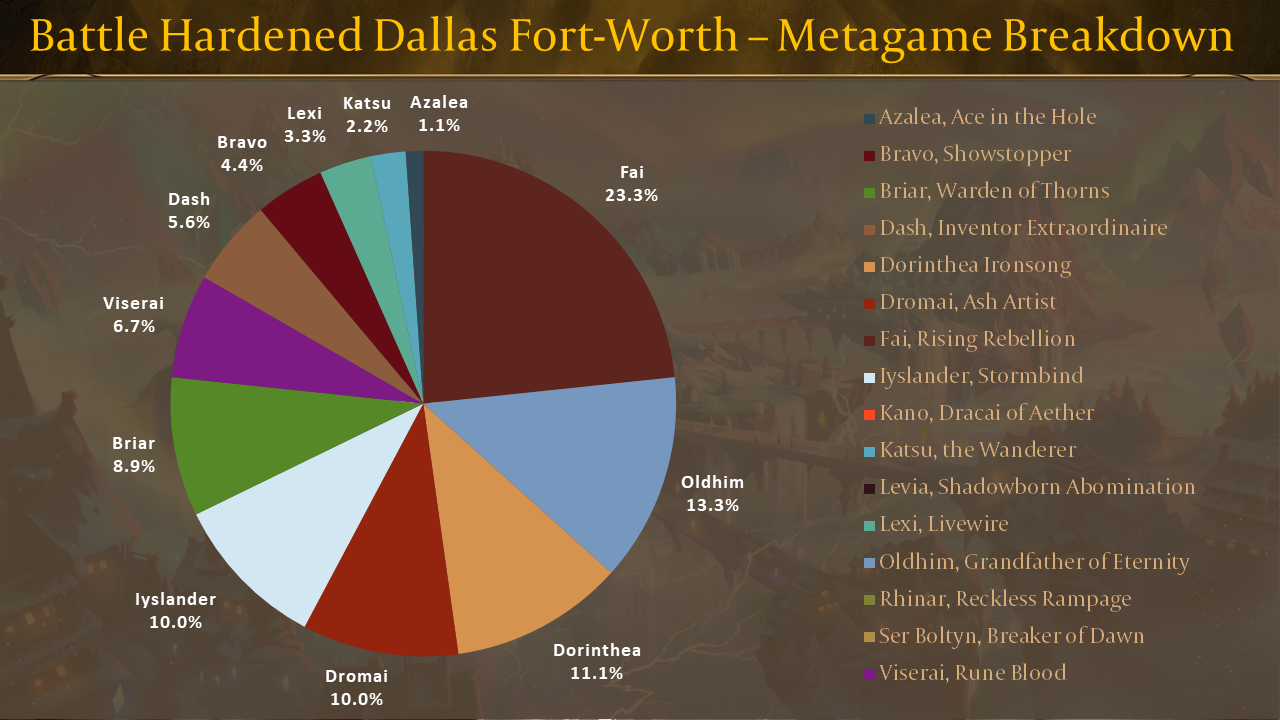 ---
Over a quarter of all players on the field brought the heat with Fai, Rising Rebellion, with Oldhim, Dorinthea, Dromai and Iyslander following behind. Both Runeblades occupied a smaller portion of the metagame, while several Mechanologists and Rangers came to fight for the title of Champion.
Two former Champions successfully secured their spots in the Top 8, with Calling: Cincinnati winner Michael Feng and Battle Hardened: Dallas winner Brodie Spurlock fighting their way into the quarterfinals. Brodie was joined by his former finalist opponent from Battle Hardened: Dallas, JP Coleman, and fellow Warden of Thorns player Donald Torres, competing at his first premier-level event.
Matt Garner, one of just three Lexi players and four Rangers on the field, previously competed at Calling: Dallas Fort-Worth in October 2021, and the earlier Battle Hardened: Dallas in April. Drew Keeney, one of two Fai's in the Top 8, has only played in one other premier-level event — the United States National Championship last month, where he made it to Day Two with Fai. Dorinthea makes a triumphant appearance in the Top 8 with Aria How, who previously competed at the Calling: Las Vegas; the Calling and Battle Hardened events in Indianapolis; the Pro Tour, Calling and Battle Hardened in New Jersey; and Battle Hardened: Los Angeles.
Finally, we have Peter Buddensiek, who competed at both Pro Tours; both US National Championships; the Calling events in Charlotte, Indianapolis, Cincinnati, Dallas Fort-Worth, and Las Vegas; and Battle Hardened: New Jersey. This is the first time he's made it into the Top 8 of a premier-level event, previously winning Road to Nationals events with Lexi and Katsu.
---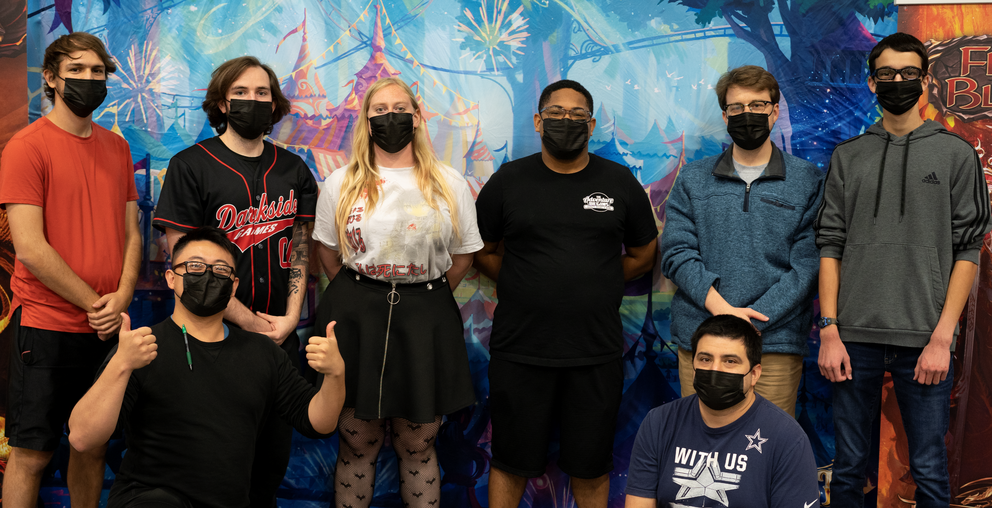 ---
---