It's been a busy weekend in the world of Flesh and Blood, and the competitive scene is only continuing to heat up! Blitz decks saw a full workout with Battle Hardened Dallas taking place alongside our third weekend of Skirmish events.
The fourth season of Skirmish has been proving to be an exciting time for the Flesh and Blood metagame, and the Battle Hardened event continued this trend, with seven different heroes making it into the Top 8!
Building on his success so far this season, Viserai made a double appearance in the Top 8 of Battle Hardened Dallas, with competitive players Brendan Patrick and Brodie Spurlock. Brendan Patrick, one half of the podcast duo Arsenal Pass, and two-time Calling top 8 finisher, has an extensive history in competitive play. Earlier this year, Brodie Spurlock competed in the Calling and Battle Hardened in Indianapolis, making Battle Hardened: Dallas his third high-level tournament since he began playing FAB in December 2021.
Fan-favourite of the Skirmish season, Kassai, Cintari Sellsword, rose to the fore with Dave Cordeiro, who played just three draft events before competing at the Calling in Dallas last year. Rhinar has also been rising in popularity for the Skirmish season, and is here represented by Jeromy Tsai, who played a number of Road to National events this year before qualifying for the National Championship via XP.
JP Coleman returns with Briar after competing in the Callings in Las Vegas and Dallas Fort-Worth in 2021, and in Indianapolis earlier this year. Oldhim player William Craddock competed in his first high-level Flesh and Blood tournament in March, entering the Calling: Indianapolis and the Battle Hardened: Indianapolis.
Finally, we have our last two contenders, fellow Arcane Rising alumni Kano and Dash. While Dash and Kano both won a National Championship each in 2021, neither have been spotted in the Top 8 of any higher-level tournaments in 2022... until now, making their triumphant return to the Blitz metagame.
Kano player Alexander Vore competed in Skirmish events throughout 2021, taking Kano to a 6-1 record at the Calling: Las Vegas before playing in the Calling and Pro Quest Dallas Fort-Worth, the US National Championship, and Pro Quest Orlando, and rejoining high-level competitive play with Battle Hardened Dallas. Likewise, Dash player Michael Barnes competed in the Calling and Pro Quest in Las Vegas, Dallas Fort-Worth, and the US National Championship, making his 2022 return with Battle Hardened Dallas.
---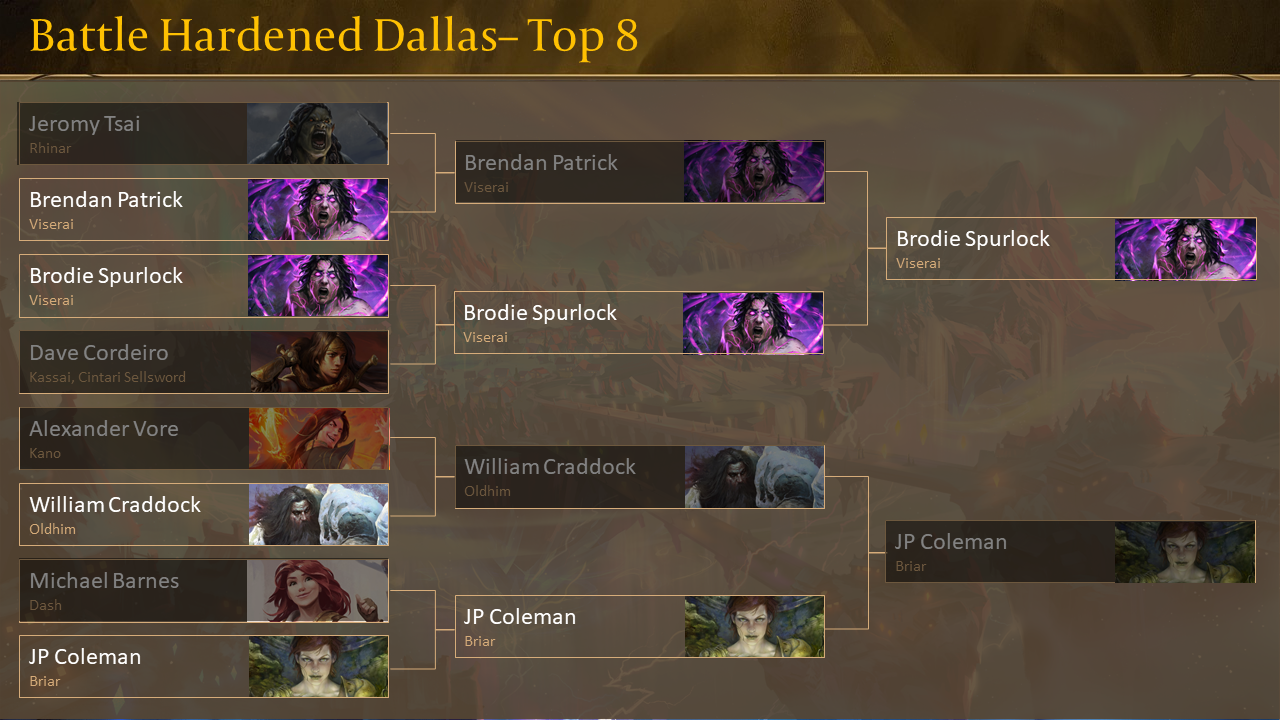 After making it through a Viserai mirror match, Brodie Spurlock faced off against fellow Runeblade player JP Coleman in the finals, with the original Runeblade taking the title of Champion at the Battle Hardened event!
Top 8:
1st: Brodie Spurlock - Viserai
2nd: JP Coleman - Briar
3rd-4th: Brendan Patrick - Viserai
3rd-4th: William Craddock - Briar
5th-8th: Jeromy Tsai - Rhinar
5th-8th: Dave Cordeiro - Kassai, Cintari Sellsword
5th-8th: Alexander Vore - Kano
5th-8th: Michael Barnes - Dash
---
The third week of Skirmish events saw 124 events across 24 countries, with two more heroes picking up their first wins of the season.
The Ninjas of Misteria were successful this week, with both Benji, Piercing Wind and Katsu picking up wins in Germany and the United States. Ira, Crimson Haze picked up three wins; two in the United States with players Lucas Birch and Michael Lipsky, and one in Indonesia with Randy Stephen.
Bravo picked his sole win of the week in Australia with John Farren. Meanwhile, fellow guardian Oldhim picked up a total of 25 wins with players such as Hong Kong's Kelvin Law, Canada's Eric Lerer, Albert Serran Gomez in Spain, Joyce Bugnard in Switzerland, Thomas Farrow in New Zealand, Lucas Michel in Belgium, Oliver Phi in the United States, Christian-Andrè Schmid in Germany, and Nathan Hills in the United Kingdom. Valda Brightaxe missed out on a winning finish this week, but made quarterfinals appearances with Kevin Faut in Belgium and Pete Frankum in the United States.
Shadow Brute Levia won an event courtesy of Ethan Van Sant, who previously made the Top 4 of a Road to Nationals event with her in 2021. Rhinar won 12 events in Canada, Australia, Belgium, Germany, New Zealand, and the United States, with players such as Maximilian Klein, who previously placed second at the German National Championships with Lexi.
Unfortunately, both Lexi and Azalea failed to make any winning appearances this week, although Lexi came close, making the finals of an event in the United States with Peyton Laufenberg.
The third hero of Tales of Aria, Briar, gained two more victories under her belt, and fellow Runeblade Chane picked up six, with players such as Jason Thomson-Sheck in New Zealand, Brune Lapointe in Canada, and Fernando García-Casarrubios in Spain. Viserai picked up wins across 16 countries, including victories from Belgian National Champion Kevin Lerens and Polish National Champion Łukasz Cichecki.
Our sole Mechanologist Dash picked up 9 more wins this week, more than doubling her victory tally for the season thanks to players like Rose Smyth in the United States, Thomas Chevrinais in France, and Xincheng Hou in Taiwan.
The young Dracai of Aether, Kano, put another 27 wins on his victory scroll, with players winning events across Australia, Brunei, Poland, the United States, the United Kingdom, New Zealand, and Australia. The Ice Wizard Iyslander won 10 events around the world, including Australian player Kori Valentine, Greek player Gregory Patellis, American players Antonio Otero and Nicholas Jackson, and Mariusz Suchanecki, who was the first player in Poland to reach 1,000 XP.
Dorinthea players won another 11 events, while Boltyn failed for the third week running to gain a victory for the Skirmish season. The pressure is on for would-be Light Warriors to tackle events in the final weekend! Kassai, Cintari Sellsword is by far the most successful Warrior this season, overtaking both Solanians with another 44 events to her tally. Czech player Ondrej Mrkus picked up his second win with Volcor's Warrior this week, with other players like Tristan Thomas and Jerrica Stanko winning events in the United States, Cort Baker in Canada, and Johannes Claus and Nico Gryga in Germany.
Solanian heroes were down across the board this week with the Illusionist Prism gaining just two more wins for her list, while Shiyana, Diamond Gemini remains off the winner's leaderboard for the third week running.
Shiyana, Boltyn, Valda and Azalea are joined by Data Doll MKII, Genis Wotchuneed, Kavdaen, Trader of Skins, and Kayo, Berserker Runt as the eight remaining heroes who have yet to win an event. Some players have been attempting to launch these heroes into the spotlight, however! William Hunter made a Top 8 appearance with Data Doll, Logan Chappel made the finals of an event with Boltyn, and Joseph Cervantes did the same with Kayo. We look forward to seeing which of these heroes can steal the limelight in the final week of Skirmish events!
---

"14 Players from the greater Oregon area brought their best Blitz builds to battle in Fable Hobby's fourth Skirmish event! Archer Taylor piloted his Viserai build to a perfect 4-0 in the Swiss Rounds of the Event. The Finals featured a rematch from Round 4, which pitted Archer against his arch-nemesis Nitan Avivi-Stuhl. Ultimately Nitan's Oldhim proved successful in this rematch and he claimed the title of Skirmish Champion, along with all the winner's spoils in tow."
Top 4:
1st: Nitan Avivi-Stuhl - Oldhim
2nd: Archer Taylor - Viserai
3rd-4th: Tyler Biggs - Kassai, Cintari Sellsword
3rd-4th: Dylan Grytness - Prism
---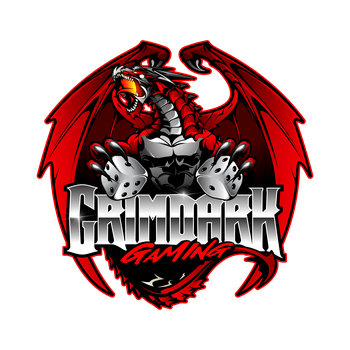 "We had a fantastic little event on the Illawarra South Coast at our new Organised Play Centre, Grimdark Gaming! We had a great mix of new blood to the game and seasoned veterans. 25 players fighting it out for the Skirmish Season 04 playmat, loads of prizing, and lots of positive feedback from our local and travelling communities! Can't wait to host Pro Quest!"
Top 8:
1st: Mitchell O'Keefe - Kano
2nd: Matthew Whang - Briar
3rd-4th: Shaan Kanagalingam
3rd-4th: Johnathan Maurer
5th-8th: Mark Phillips
5th-8th: Shawn Wang
5th-8th: John Wardan
5th-8th: Steven Liu
---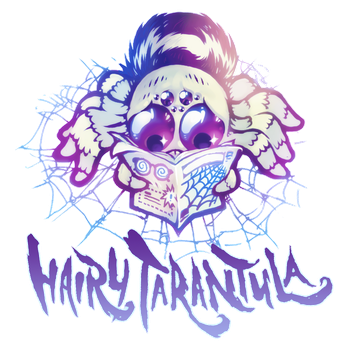 "We had 29 players sign up for our Skirmish at HairyT and had a pretty varied meta. The top 8 had 4 players who will be competing in Pro Tour New Jersey including our previous skirmish winner Isaak Krut who was back to defend his title with Oldhim once again. He fell to the eventual winner Aaron Shantz in the semis. The finals was a back and forth match with both players trying to navigate the life totals since they both had Arcanite Skullcap. In the end, Aaron Shantz Rhinar deck was able to swing its way to victory against Matt Loong's Briar deck."
Top 8:
1st: Aaron Shantz - Rhinar
2nd: Matt Loong - Briar
3rd-4th: Isaak Krut - Oldhim
3rd-4th: Derek Chiu - Viserai
5th-8th: Victor Mercado - Iyslander
5th-8th: Sunny Yang - Ira, Crimson Haze
5th-8th: Andrew Scott - Dash
5th-8th: Matthew Dilks - Briar
---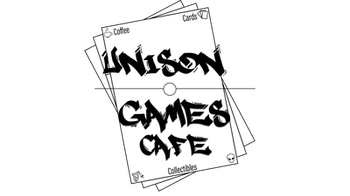 "25 players came down from 5 different states. Many players opted into our all-you-can-drink coffee mugs as they played under the skylights. The steam room was busy and competition was tight. Everyone had a blast!"
Top 4:
1st: Jonathan Bird - Kassai, Cintari Sellsword
2nd: Tony Mapelli - Viserai
3rd-4th: Caleb Womack - Kassai, Cintari Sellsword
3rd-4th: Julian Helgeson - Oldhim
---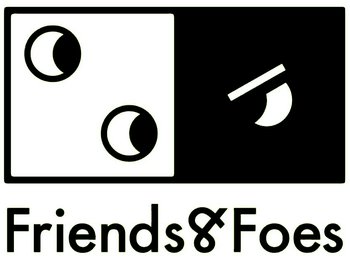 "Once again a skirmish broke out on the street of Amsterdam. Blood filled the streets as fighters battled it out for that gorgeous Spring Tidings playmat.
22 fighters entered the arena and Viserai became victorious.
The epic climax came when Viserai (Paul van Gijssel) and Dorinthea (Sebastiaan Knetch) faced each other among the corpses of the fighters they had just slain.
After both had Copper coins thrown at their heads in the semi-finals by Kassai's they now had to face the blade and the Runechants.
Both players held their heads high. Viserai started strong. Popping all his equipment to drop Dorinthea down to 5 within seconds, but that didn't stop Dorinthea. She came back with one big Dawnblade attack blessed by Sol, making Viserai tremble and drop to his knees. He was shaking as he was just struck down to 4 life.
Viserai knew this was the moment he had to make the final blow. He could not let Dorinthea even give an opening. But unfortunately, it was not meant to be. Dorinthea saw his attack coming and blocked with all her might. Swinging back with her Dawnblade hoping Sol would bless it once again. But to no prevail. Dawnblade did not even scratch Viserai.
Angered by this last attack Viserai called upon the Arknight shard in his chest. All of a sudden, he found himself Reveled in Runeblood twice and threw 11 Runechants in Dorinthea's direction while making a big attack of 5. Dorinthea fell to her knees. She had been defeated."
Top 8:
1st: Paul van Gijssel - Viserai
2nd: Sebastian Knetsch - Dorinthea
3rd-4th: Joey Nieuwkoop - Kassai, Cintari Sellsword
3rd-4th: Kurt Vooys - Kassai, Cintari Sellsword
5th-8th: David Barlow - Kano
5th-8th: Laurens Overgaauw - Rhinar
5th-8th: Kevin Storni - Viserai
5th-8th: Calum Young - Dash
---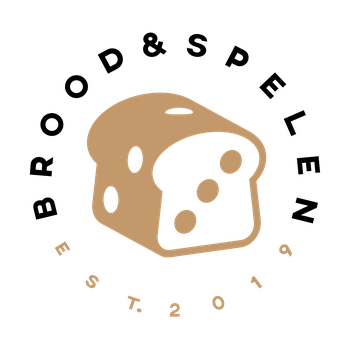 Miltiadis Laskaris
Q: Why did you pick Kano?
A: Its a fun class to play and I really enjoy his instant speed ability
Q: What is your worst matchup?
A-Oldhim all the way.
Toon Vertommen
Q: Why was Kassai your preferred warrior?
A: I have been playing warrior for a long time but with Dorinthea it's harder to get that second swing going.
Q: Most important card in your deck?
A: Hands down Blood on her Hands.
Kevin Faut
Q: You surprised us with your Valda, why did you choose her?
A: Because it's a fun deck that's not played often
Q: What are good matchups for Valda?
A: Herald Prism obviously. But it does not have many good match-ups, but also not a lot of bad ones.
Lars Boonen
Q: What made you pick Oldhim?
A: I have always been a Bravo main but in this format, you need more disruption.
Q: Best card in the format?
A: Mordred Tide, it's the only card enabling all the high roll Viserai turns.
Bert D'huyvetter
Q: You went undefeated in swiss, is Rhinar the new underdog to watch for?
A: He's just a deck on a rampage.
Q: What is the best new brute card from Everfest?
A: The big win is 'Swing Big" it's exactly the card brute needed; a big hit without discard condition.
Frederic Bernard
Q: So did Viserai perform as you expected?
A-Yes definitely in Blitz where you can get really explosive turns.
Q: What is the best Viserai counter?
A: Myself, it has a lot of great match-ups but I fear my own misplays.
Finalists Dual Interview - Kevin lerens and Wim Eliano
Q: What did you think of the finals?
Both: Short!
Q: What would you love to see for Dash going forward?
Wim: Gloves and a relevant on-hit effect.
Bonus interview - Genis Wotchuneed player Alex Kivitz
Q: You went 3-2 with Genis Watchuneed.. so what's the deal here?
A: So my losses were to a Data Doll and an Oldhim, and I beat Lexi, Levia, and Kassai.
Q: So is Genis the hero to look out for in the future?
A: Yes he needs to be banned he is too powerful, I drew 7 cards in one turn
Top 8:
1st: Kevin Lerens - Viserai
2nd: Wim Eliano - Dash
3rd-4th: Bert D'Huyvetter - Rhinar
3rd-4th: Frederic Bernard - Viserai
5th-8th: Kevin Faut - Valda Brightaxe
5th-8th: Lars Boonen - Oldhim
5th-8th: Toon Vertommen - Kassai, Cintari Sellsword
5th-8th: Miltiadis Laskaris - Kano
---