The ProQuest Season 3 Gauntlet Gameplay Series has arrived!
With the New Year comes a new ProQuest Season and it's the perfect time to take a look at some of the most talked about decks and see how Dynasty has shaken up the meta over the holiday season. We'll see some familiar faces in the spotlight and even some previously overlooked heroes who have risen through ashes of the smoldering Dynasty to take their place in the Throne Room as a top performing deck. Volcor is in chaos, and its fate yet to be decided, but one thing we can be sure of is that this upcoming 80 card Classic Constructed ProQuest season will be an exciting one!
This three part game series will feature three games and six different heroes selected and piloted by possibly the most devout Demonastery disciple and visionary behind the fan favorite YouTube empire Man Sant, and friends.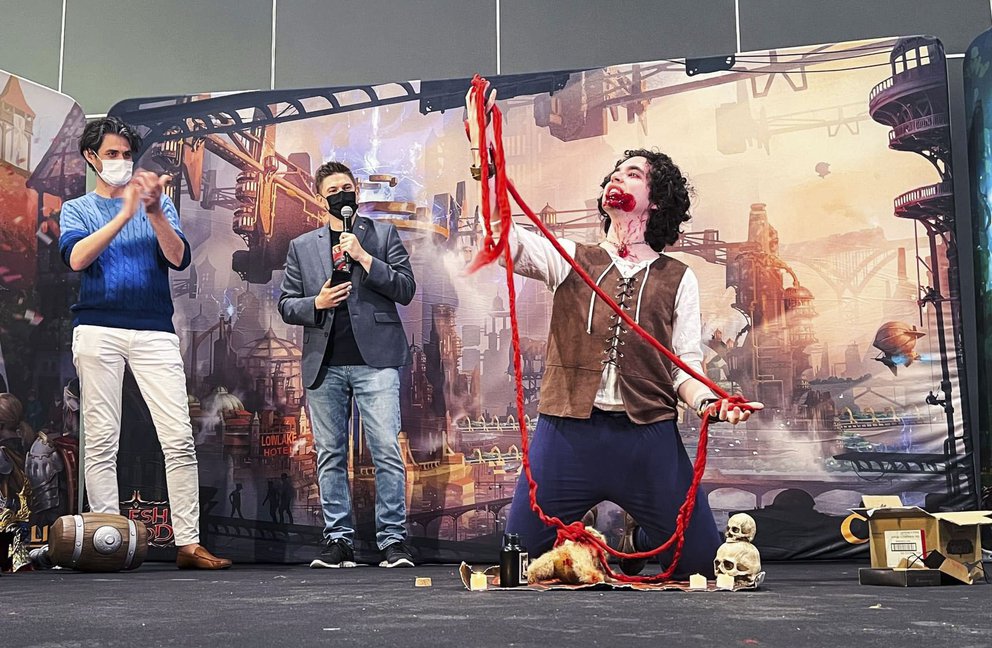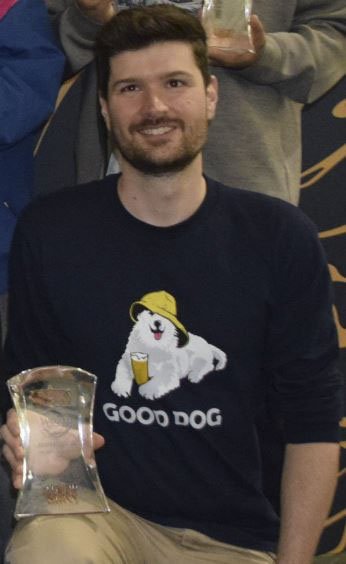 Ethan Van Sant- Levia's faithful servant- is world renown for his persistence, perseverance and innovation of all things Levia. Over on the Man Sant channel, it's not all the Demonastery's Favorite Daughter. Ethan features deck techs, gameplay, streams, discussion videos and much more. Ethan's Levia builds have been highly influential in constructed formats across the globe and last ProQuest season, he proved that dreams (nightmares?) do come true when he picked up the elusive first place finish in Classic Constructed with Levia, Shadowborn Abomination!

Daniel Rutkowski is no stranger to the top ranks of Flesh and Blood competitive play with a second place finish in the 2022 US National Championship following it up with a top 4 in the 2022 World Championship in San Jose. He's a Fai master, avid disc golfer and member of The Runaways Competitive Team.
This ProQuest season, over the next few weeks, Ethan and friends will go head to head, battling with some of their personal top Dynasty format Classic Constructed hero picks in what is sure to be a thrilling Gauntlet series. Decklists and cards played will be included, as well as post-match recorded commentary and analysis from Ethan and the team.
In the first match of the ProQuest Season 3 Gauntlet Gameplay Series, we see Daniel Rutkowski on Fai, Rising Rebellion take on Ethan Van Sant on Azalea, Ace in the Hole.
Fai, Rising Rebellion - Cards Played

| Equipment | Red | Yellow | Blue |
| --- | --- | --- | --- |
| 1 Mask of the Pouncing Lynx | 3 Belittle | 3 Art of War | 3 Fluster Fist |
| 1 Flamescale Furnace | 3 Blaze Headlong | 1 Brand with Cinderclaw | 2 Minnowism |
| 1 Tiger Stripe Shuko | 3 Brand with Cinderclaw | 2 Salt the Wound | 2 Mounting Anger |
| 1 Snapdragon Scalers | 2 Command and Conquer | | 3 Snatch |
| | 2 Enlightened Strike | | 3 Soulbead Strike |
| 1 Searing Emberblade | 3 Flamecall Awakening | | 1 Wind's of Eternity |
| | 3 Lava Burst | | 1 Wounding Blow |
| | 3 Mounting Anger | | |
| | 3 Phoenix Flame | | |
| | 2 Rise from the Ashes | | |
| | 3 Rising Resentment | | |
| | 3 Ronin Renegade | | |
| | 3 Snatch | | |
| | 3 Spreading Flames | | |
| | | | |
| | | | |
| | | | |
Azalea, Ace in the Hole - Cards Played

| Equipment | Red | Yellow | Blue |
| --- | --- | --- | --- |
| 1 Skullbone Crosswrap | 3 Bolt'n' Shot | 3 Bolt'n' Shot | 3 Bolt'n' Shot |
| 1 Fyendal's Spring Tunic | 3 Drill Shot | 3 Dead Eye | 3 Nock the Deathwhistle |
| 1 Bull's Eye Bracers | 3 Enlightened Strike | 1 Memorial Ground | |
| 1 Perch Grapplers | 3 Headshot | 3 Rain Razors | |
| | 3 Ravenous Rabble | 3 Read the Glide Path | |
| 1 Death Dealer | 3 Read the Glide Path | 3 That All You Got? | |
| | 3 Red in the Ledger | | |
| | 2 Release the Tension | | |
| | 3 Remorseless | | |
| | 3 Seek and Destroy | | |
| | 3 Sink Below | | |
| | 3 Sleep Dart | | |
| | 3 Take Aim | | |
| | | | |
| | | | |
| | | | |
| | | | |
| | | | |