Merry Christmas to the Flesh and Blood community around the world.
On behalf of the entire team at Legend Story Studios, I wish you and your family a safe and happy holiday season, and thank you for your support throughout the past year.
2021 has been a challenging and unpredictable year for everyone around the world. Despite operating in a global environment that has often felt intent on keeping people apart, we have never lost sight of our mission; To bring people together in the flesh and blood through the common language of playing great games.
First and foremost I would like to thank the more than two thousand local game stores owners and staff around the world who week in week out are opening their doors to host official GEM events for their local FAB community.
Thank you to our public event partners who braved the odds numerous times with their attempts to run Calling and National Championship events, only to have their work amount to nothing as the shifting tides of covid restrictions wrecked havoc with event plans. We always believe it is better to have tried and failed than to have never tried at all. To the fans who have patiently waited and oft been disappointed by postponements and cancellations, we will continue to try our best in 2022 to bring premier FAB events to countries around the world. A special thank you to ChannelFireball for taking the FAB show on the road across the USA. Seeing Vegas and Orlando both break 1k attendance was a major highlight of 2021. We are planning to publish details mid-January for a number of premier events scheduled for the first half of 2022.
Another highlight this year was seeing FAB establish itself as a truly global game, showcased by National Championships successfully running in 22 countries around the world (with 3 yet to run). The way FAB has been embraced around the globe really struck me when I was able to watch top 8 live streams from events spanning 3 continents on the same day, with commentary in languages I couldn't understand! On the topic of local languages, the first localized version of FAB will be available in 2022. Thank you to all the fans and judges who are playing FAB with cards that may not be your native language.
We've all played and fought hard this year, now it's time to take off our Skullcaps, lay down our Rosetta Thorns, and conquer a beer or two with our loved ones. Cheers to the good times, with good friends.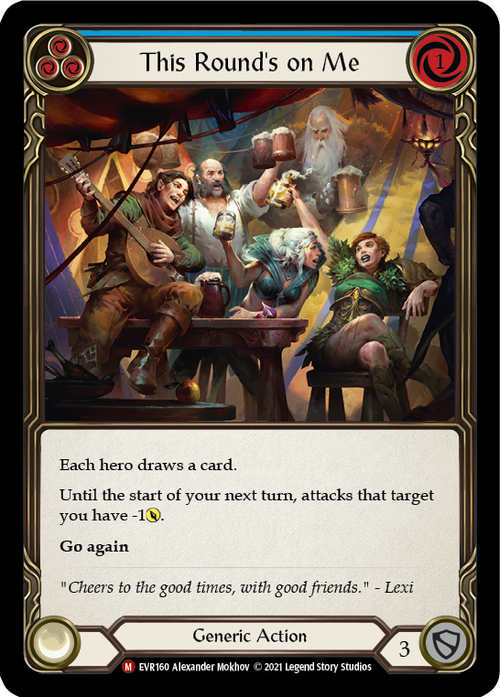 Wishing you a safe and happy holiday season.
James White
Founder and CEO
Legend Story Studios