Skirmish Season 3 is here! Hot on the heels of the Tales of Aria Pre-Release season, we have over 350 stores across the world lined up to run Skirmish events. The season will be running 13th November through to 5th December.
For the first time we add a new string to the Skirmish bow with Draft becoming a Skirmish format. Drafting has always been a format close to our hearts, being one that tests such a wide range of skills, and with the recent upgrades that we've made to GEM, it's now possible to run events that are entirely draft from start to finish! That means you can draft 'til your heart's content through multiple pods onto top 8 and draft supremacy. The format will be Tales of Aria Unlimited, which is something that we're very excited to be able to support as a huge amount of effort was put in to the set to make it a fantastic drafting experience. And for those of you looking to play some constructed, this season will feature a return of the Blitz format in higher level play for the first time in nearly six months!
Add to this, a prize kit which has one of our most requested playmats and your first chance to get cold foil young Heroes from Tales of Aria. This season stores running events will receive a prize kit containing:
2x Razor Reflex Playmats (One for first place and one for participation)
8x Cold Foil Tales of Aria Young Hero cards (For the Top Eight Players)
33 x Invigorate - Rainbow Foil Extended Art (11 of each pitch value) (For participation prizes)

* There will still be a small number of Online events, with prizes based on participating to the end of swiss rounds, with prizes available from the stores hosting the event.
Check the event map below for the latest events. There are a couple of final gaps in the map that we are in the process of filling, so we will be updating these maps with additional stores over the coming days.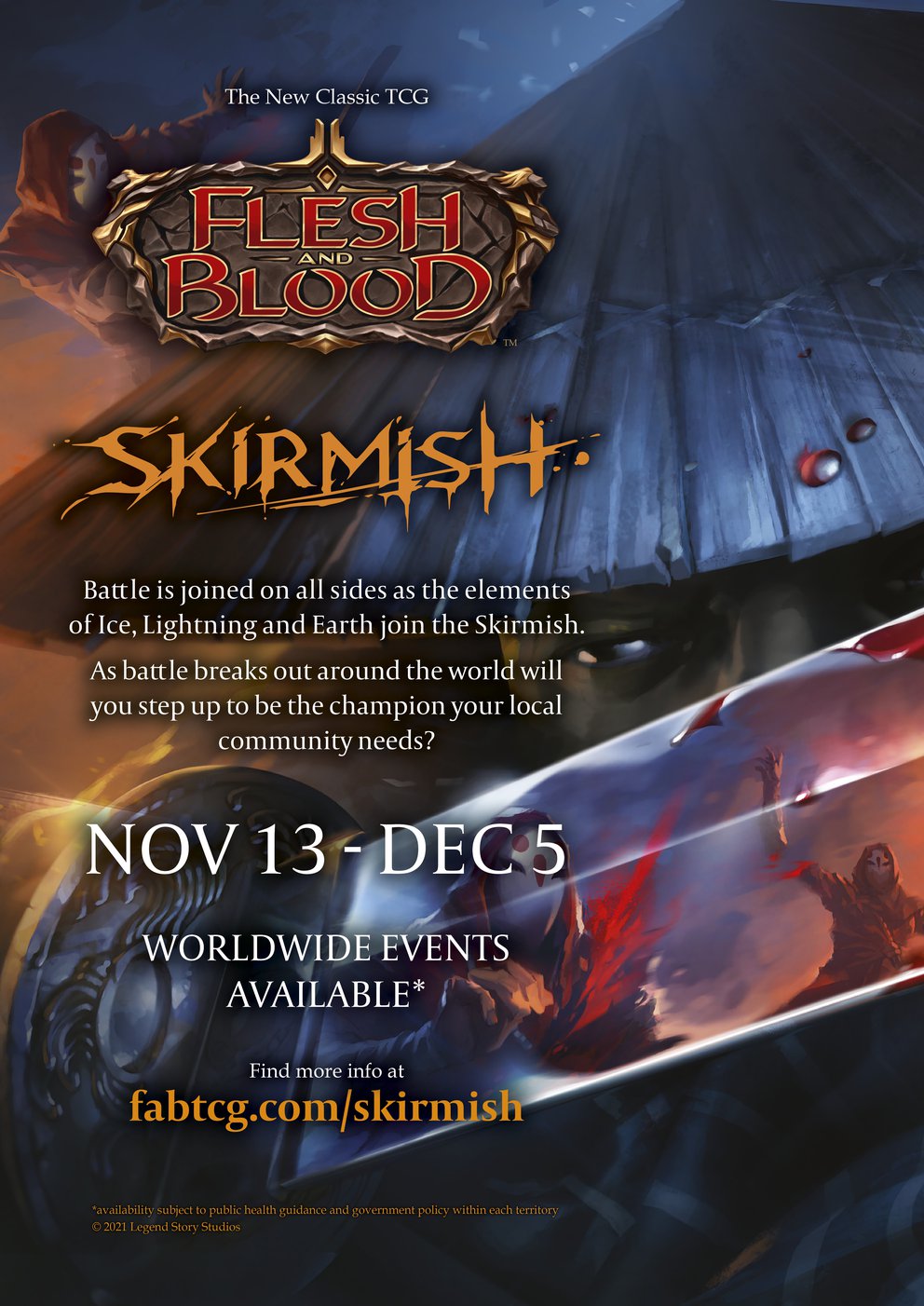 Entry Fees
Stores can charge up to USD20 / EUR20 / GBP20 / CAD30 / AUD30 / NZD30 entry or local currency equivalent for Blitz events.
For Draft Deck Events, stores can charge up to USD30 / EUR30 / GBP30 / CAD45 / AUD45 / NZD45
---
Finally, check out some great draft content from the LSS team. Whether you wanna know what to first pick in your first pack, the basics of Briar and Lexi or you want to understand all the intricate interactions of Aria, we've got you covered for drafting Tales of Aria!