From Hero to Legend
Within recent weeks the very first Flesh and Blood player has surpassed the 1,000 Lifetime XP threshold. This marks an important milestone for both the dedicated player as well as for Flesh and Blood, a direct display that the game is loved and with fierce intensity! As the founding members of Legend Story Studios set out to create the New Classic Trading Card Game 8 years ago, many passionate people, from players to stores, staff to artists, and countless more, have helped to make that vision a reality. Today we would like to take the time to specifically thank one individual for their commitment.
Hailing from our home country of New Zealand, a massive congratulations to Cayle McCreath!!!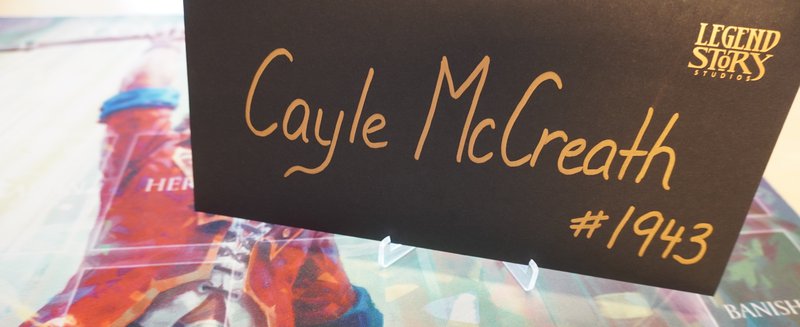 The GEM account number of #1943 will live on in Flesh and Blood history thanks to Cayle!
---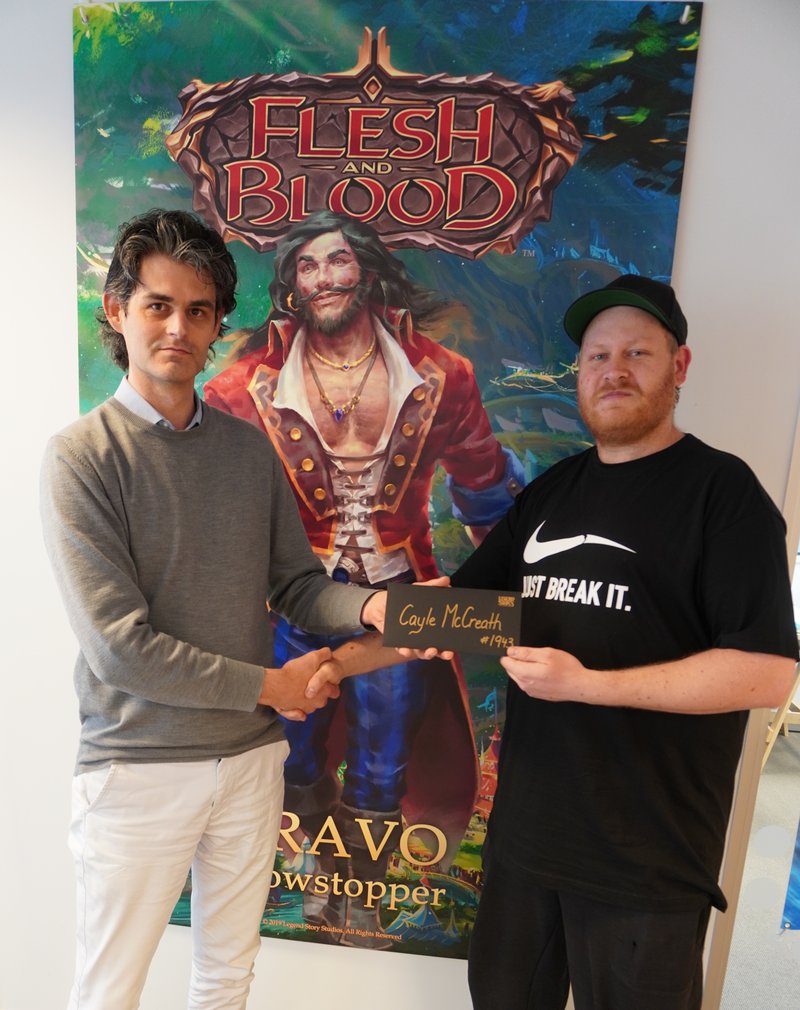 James White, CEO of Legend Story Studios, personally congratulates Cayle McCreath and presents him with a mysterious black envelope!
---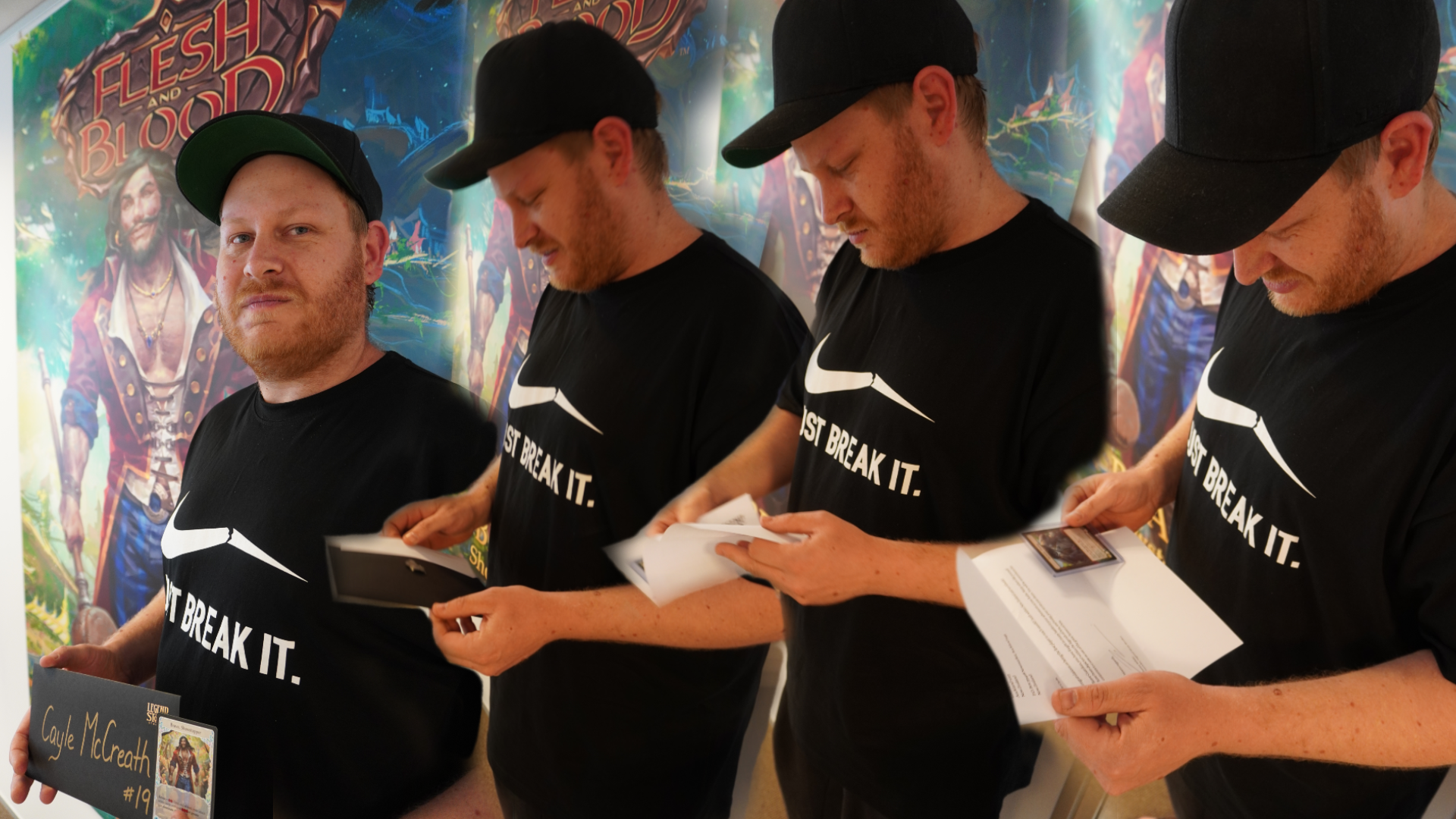 Cayle battles with the envelope to see what it contains...
---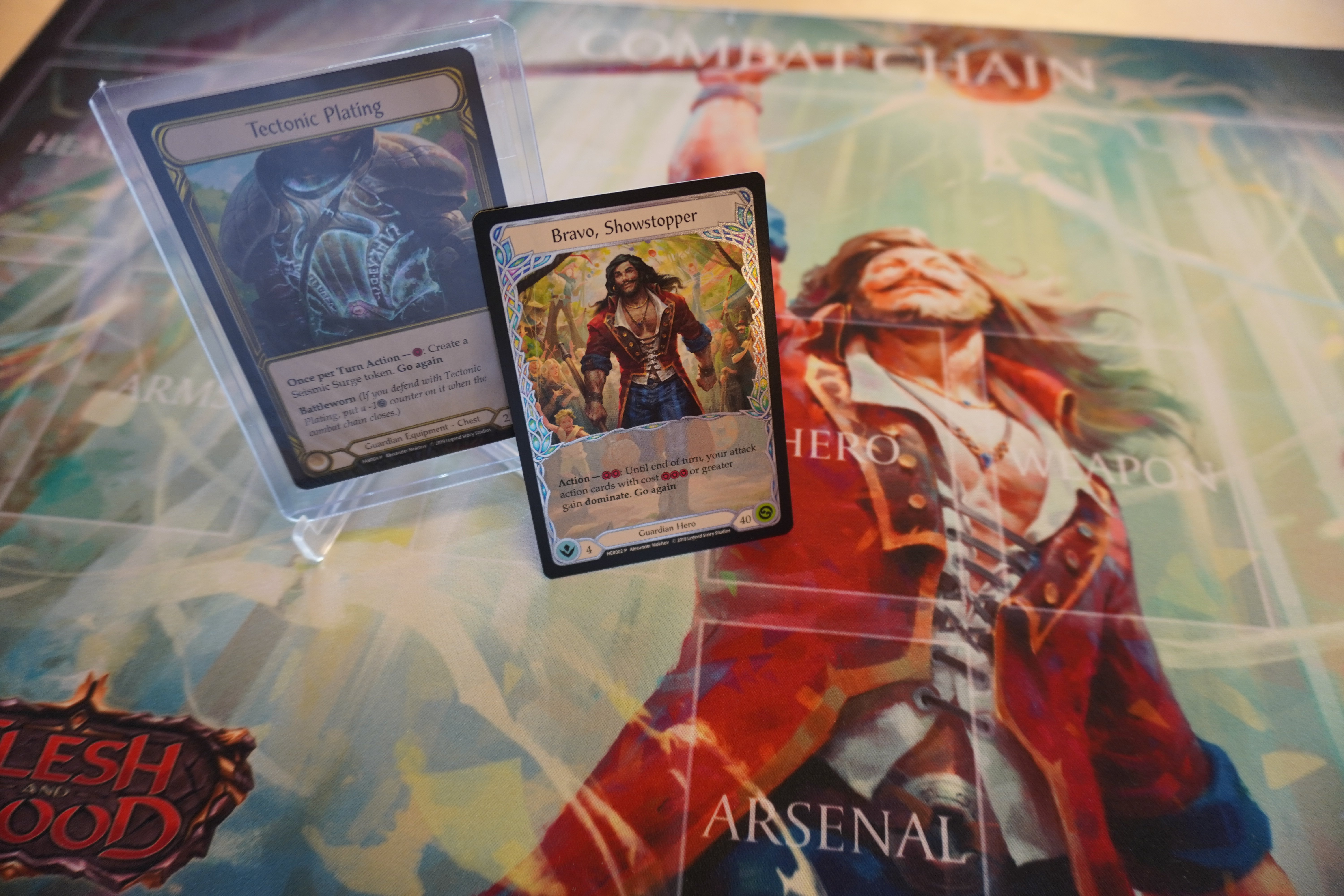 Cayle's struck gold!
Cayle has earned himself the very first award for the National XP Achievement Program in the form of a Random Golden Cold Foil Legendary, luckily belonging to Cayle's signature class, Guardian, Tectonic Plating!

National XP Achievement Program
We love to recognise the achievements of our players around the world and reward them to see fit! Going forward, the first player from each country to reach 1,000 Lifetime XP can expect to be similarly rewarded as Cayle did.

You may find easy access to the current Lifetime XP leaderboards for each country below, with added support for new countries thanks to the release of Welcome to Rathe Unlimited all over Europe, and within the United Kingdom and Canada!
The best events to gain XP are The Calling events and other premier forms of Organised Play, such as The Calling Auckland 2021 that was announced yesterday! Please rest assured that events such as The Calling and National Championships will be available to as many countries as possible once we are able to safely and confidently operate them. Thank you for all of your support of Flesh and Blood so far!