Skirmish Season 2

Following the release of Monarch, we are happy to announce a second series of Skirmish events. Skirmish is a competitive tournament series designed to bring meaningful and accessible higher level organized play to the community, available in selected stores in all our supported territories. Skirmish is a chance to provide your community an event that will offer the things that make gaming great: great players, great prizes, and 100% great games!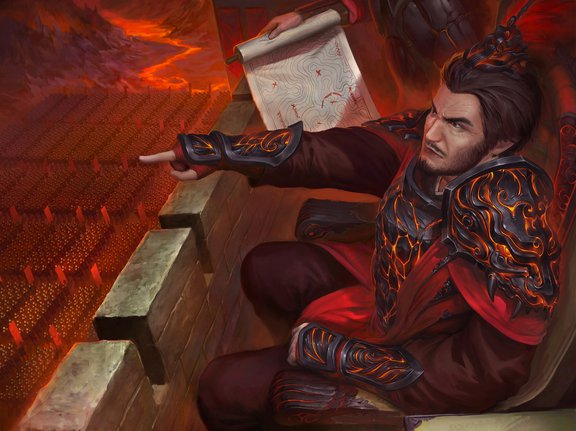 What are Skirmish Events?
Skirmish is a one-off event held by stores. Stores will be assigned either a Blitz format event or a Monarch Sealed Deck event. Each event is supported by the Skirmish prize kit. Sealed Deck Events can be run by selected stores from the 22 May to the 27 June 2021. Blitz Constructed Events can be run by selected stores from the 5 June to 27June 2021.
Organizers of in person events will receive a prize kit containing the following:
2x Command and Conquer Playmats
8x Cold Foil Monarch Young Hero cards
12 x Rainbow Foil Extended Art - Blasmophet, the Soul Harvester
12 x Rainbow Foil Extended Art - Ursur, the Soul Reaper

For stores hosting online events we will directly fulfill the playmats and young hero prizes. These will be awarded as participation prizes for online events so players are not incentivized to cheat in their events. Please remind your players that they will need to have up to date address details registered in GEM in order to be eligible to win one of these prizes.
Event Structure
Ideally all events should have a Swiss portion followed by a Top Cut.
For Monarch 1st edition sealed events the top cut format should be Draft.
| Players | Swiss Rounds | Top Cut |
| --- | --- | --- |
| 5-8 | 3 | None |
| 9-16 | 4 | Top 4 |
| 17-32 | 5 | Top 8 |
| 33-64 | 6 | Top 8 |
| 65-128 | 7 | Top 8 |
Prize Distribution
One Command and Conquer playmat should be given to the winner of the event. The other should be given out as a random prize draw to another participant.
The eight Cold Foil Monarch Young heroes should be given to the top eight players after the Swiss rounds of the event.
Blasmophet, the Soul Harvester and Ursur, the Soul Reaper Rainbow Foil Extended Art cards should be given out as participation prizes. If you have more than 24 players they could be awarded to the first 24 players to register or as random prizes for players outside of the top eight. Make sure you let players know how you will be distributing these before the start of the event.
Entry Fees
Stores can charge up to USD20 / EUR20 / GBP20 / CAD30 / AUD30 / NZD30 entry or local currency equivalent for Blitz events.
For Sealed Deck Events, stores can charge up to USD30 / EUR30 / GBP30 / CAD45 / AUD45 / NZD45

Event FAQ
FORMAT
How do I know what format I'll be running?
You will be emailed an invite to the event which will state if you have been selected for Blitz or Sealed deck. The event type in GEM will also be listed as either Blitz or Sealed deck. If you have been offered a Sealed Deck Event but are unable to run the event in person due to Covid-19 restrictions, you may choose to run an online Blitz event instead.
IN-STORE or ONLINE?
Should my Skirmish event be run in-store or does the event have to be run as a webcam event like last season?
It is our strong preference that Blitz Skirmish Events be run in-store wherever possible. Online events may be run if necessary due to local health and safety guidelines. Please note that Sealed Deck Skirmish events must be run in-store.
Please make sure you make sure events are run in line with state and government guidelines for the pandemic.
My store is only allowed limited numbers in-store. Can I restrict numbers for the event?
It is fine to restrict the numbers for the event if you are not allowed to run at full capacity. However make sure this is announced before your event so players are aware.
What happens if a change in pandemic control rules stops us from running the event in store?
LSS considers the safety of both players and stores to be a top priority. If restrictions prevent a store from running on its elected date please contact the Organized Play team at op@fabtcg.com for assistance on rescheduling events or moving the event online.
Can I run this event by webcam play or Tabletop Simulator?
If in-store play is allowed in your area then it is our strong preference that your Skirmish event be done in-store. If for any reason in-store play cannot go ahead then the event should be done over webcam and NOT Tabletop Simulator.
My event has to be run Online due to local health and safety guidelines. What happens if a player doesn't show up for their match or has technical difficulties?
If a player doesn't turn up for their match they should be given a game loss for that round the same as an in-person event. If a technical difficulty occurs to a player while playing a round then they should be given at least five minutes to remedy the situation. If they are unable to proceed after this they must forfeit the match.
In either case if a player is unable to return to the event they should be dropped by the TO.
Players from outside my area/country want to join the event. Do I let them?
This is up to the discretion of the TO.
Well marketed online events attracted hundreds of players last season, but it is over to you whether this is appropriate for your event or whether you want to limit it to players from within your country (subject to complying with local laws). You may require that an event be conducted in a specific language(s), so long as you comply with any laws regarding this that affect your country.
We would advise that you make any such restrictions clear on your event details.
We have never run events online, are there resources to assist?
Along with this FAQ we have now published Videos on the use of GEM for online events and using Discord to organize them. Check them out at the link:
What other resources are there to assist?
For rules and format support check Rules and Policy Center
Marketing assets are available here, Skirmish Digital Assets
TIME REQUIREMENTS
How long should I budget for events?
We advise that both Blitz and Sealed Deck events use 30 minute rounds. However you may choose to make rounds longer if necessary based on factors like the experience level of your players and whether you need a small amount of extra time to run an online event.
Sealed deck events require 30 minutes deck building time after booster packs have been handed out to players.
A four round Blitz event with top eight could be done within 3 ½ hours while a four round sealed deck including top eight draft can be completed within 5-5 ½ hours.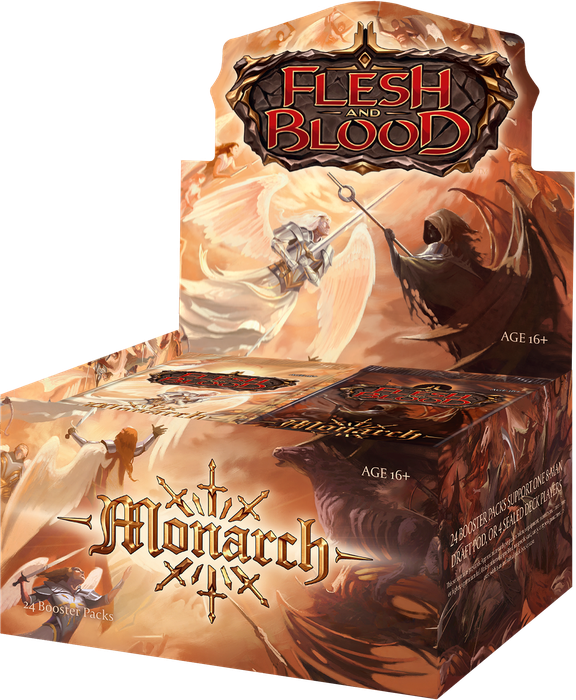 SEALED EVENTS
How do I get stock for my sealed Skirmish event?
Stock will be made available from your chosen distributor.
Please note that allocations will be made similar to Monarch Pre-Releases. You will be allocated a certain number of cases to run your event. Once you have set your event up in the system, we will be in contact to arrange an appropriate quantity of sealed product for your event.
We will be actively monitoring and investigating any reports of stores that do not use their Sealed product to run the Skirmish event they were allocated. LSS will take appropriate action against any store that does not use the allocated Sealed product to run their Skirmish event as intended. This may range from a temporary suspension from our Organised Play Program to a permanent ban of your store's GEM Account.
When can I advertise my Sealed Skirmish event? Will I need to cap my numbers?
Please do not advertise or sell tickets to your sealed event until we have communicated your allocation. This email will be out to you shortly after you schedule your event.
For Sealed Deck events are players required to register their decks or do deck swaps?
The Skirmish series is run at a casual level so these are not required, but this is at the TO's discretion.
How do I get product for a Top 8 draft?
You will need to reserve packs from your allocation to run the Top 8 draft. For instance, if you receive two cases of product, you will be able to run a 28 player sealed deck event (using seven boxes of product), and will need reserve one box of product for the Top 8 draft.
I've been selected for a Sealed event but I am still under pandemic restrictions, what can I do?
Sealed events cannot be run over webcam, so you will need to select a Blitz online event instead. If your Sealed deck event needs to be changed to Blitz (Online) due to local health and safety guidelines, we will look to prioritise your store for a Sealed Deck event at the next available opportunity as long as you continue to support Organised Play in your community.
Please email the OP team at op@fabtcg.com if your store decides to change from a Sealed Deck to a Blitz event so we can keep a record of this.
BLITZ EVENTS
For Blitz events are deck lists required?
The Skirmish series is run at a casual level so they are not required. At your discretion you may require deck lists (for example if you are considering live-streaming play) but you should advise players well in advance if this is going to be a requirement so they can prepare a list.
Deck lists can be useful as it allows us to spotlight the top performing players in your community.
PRIZES
How do I get the prize packs? Will I have to ship prizes if I'm running an online event?
For in-store events, prize packs will be available from your preferred distributor. For online events we will ship the playmats and cold foils directly to players as we did in the previous Skirmish season. Please note Online events prizes will be assigned randomly based on participation like the previous Skirmish events.
If my event needs to be run Online, do I need to have a cut to Top 4 or Top 8 since prizes will be participation-based?
This is up to the TO's discretion. While the LSS provided prizes are based on participation, if you supply prizes based on performance you may want to operate a top cut.
Importantly you MUST make this known to your players before the event.
Do the top players qualify for any other events?
Skirmish events do not award any invitations to future events. Skirmish events do award XP at a rate of 6XP per win.
Can I add prizes to the prize pool?
TO's can add whatever additional prizes they see fit to the event. The distribution of these prizes are up to the TO and LSS will not ship these.
RULES ENFORCEMENT / JUDGES
What level of rules enforcement is this event run at?
Skirmish events are run at casual rules enforcement. Please check the Penalty Guidelines for more information.
The purpose of this event is to be an enjoyable community building exercise; if you have to adjudicate on a rules breach, we would encourage you to assume good faith on the part of the players and to treat it as an honest mistake and a learning opportunity.
The intent behind rulings is to restore the game state where possible, and leave the players feeling positive after you have adjudicated the situation.
Do I need a Judge for an event?
You don't need a judge for the event, however we would recommend that either the TO for the event or a store staff member is familiar with documents found in the Rules and Policy centre. As the TO, you may issue binding judgements on rules questions. If you do not know the answer to a particular rules question, you may use your judgement to form a view and issue a binding ruling.
COVERAGE
I ran an amazing event! Is there any way to get my players and their decklists featured?
Similar to the first season of Skirmish, we will be featuring coverage of the week's events including posting decklists. In order for your event to be featured, you will need to email the coverage team at coverage@fabtcg.com. Please note we cannot feature every store that provides coverage information, but we love getting your photos, decklists and stories about how your event went!
I still need help! Who can I reach out to?
Email the team at op@fabtcg.com, we are more than happy to arrange a call to assist if needed.