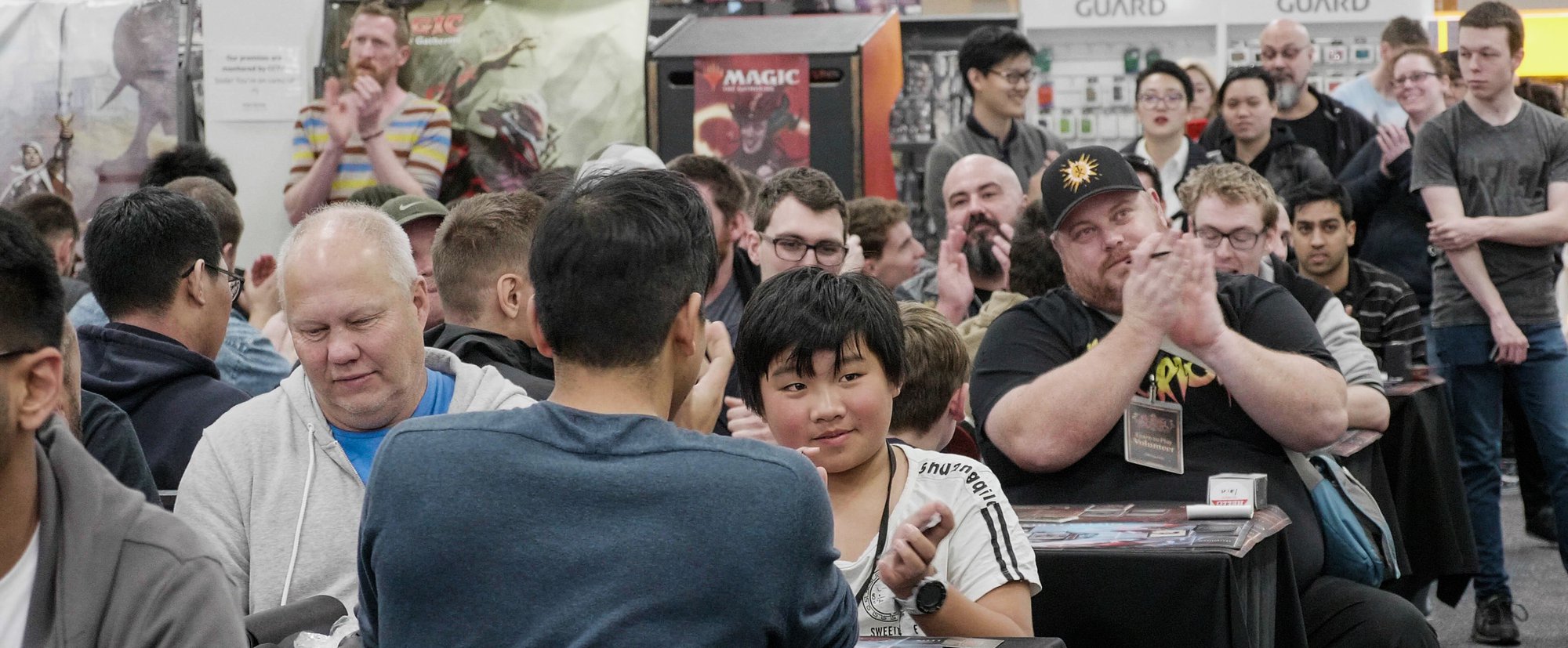 Over the last weekend, players in Auckland, New Zealand had their first chance to play Flesh and Blood, featuring the Ira Welcome Deck. We hit our venue's maximum capacity as 120 players battled it out to be the last player standing and win $1000 in our World Premier tournament, using the very deck they had just obtained!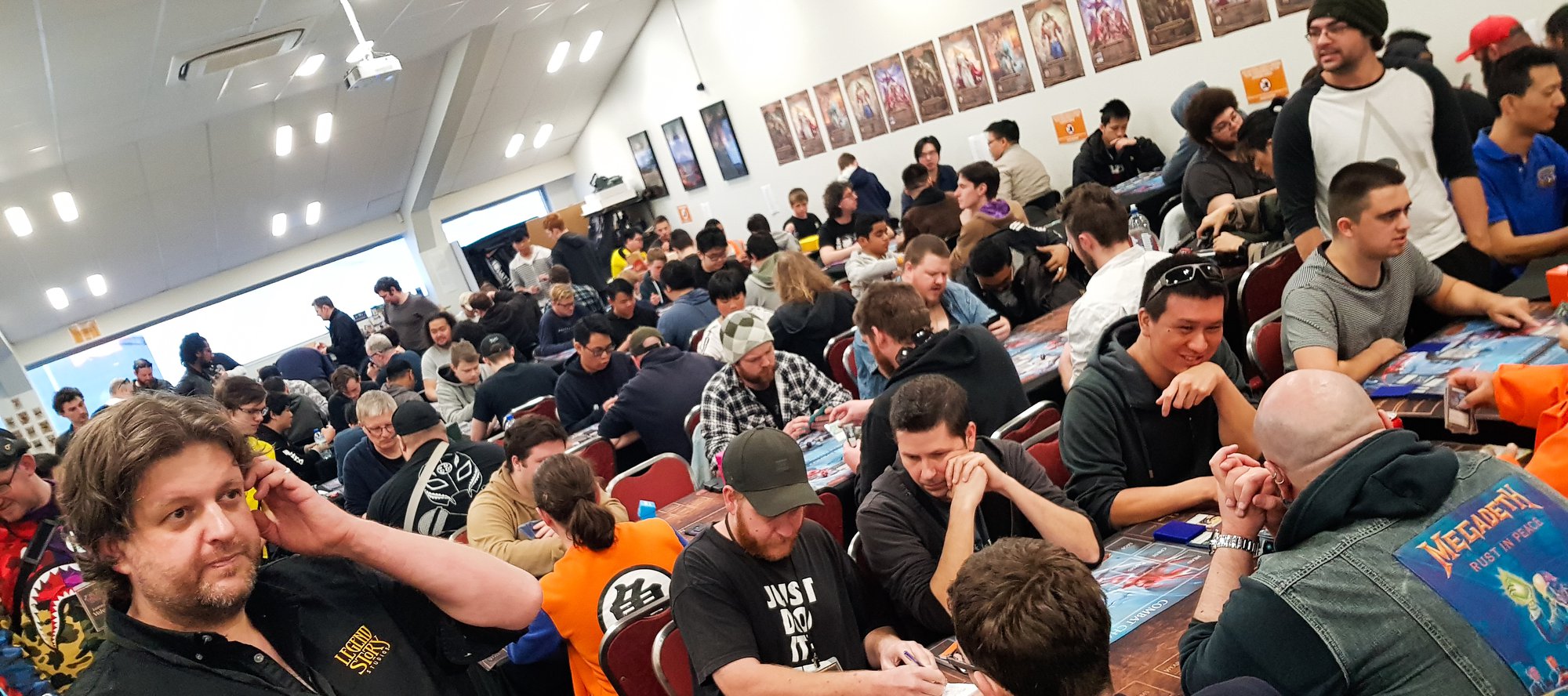 Hundreds of players attended the learn-to-play session in the morning, with 120 staying to participate in the World Premiere tournament.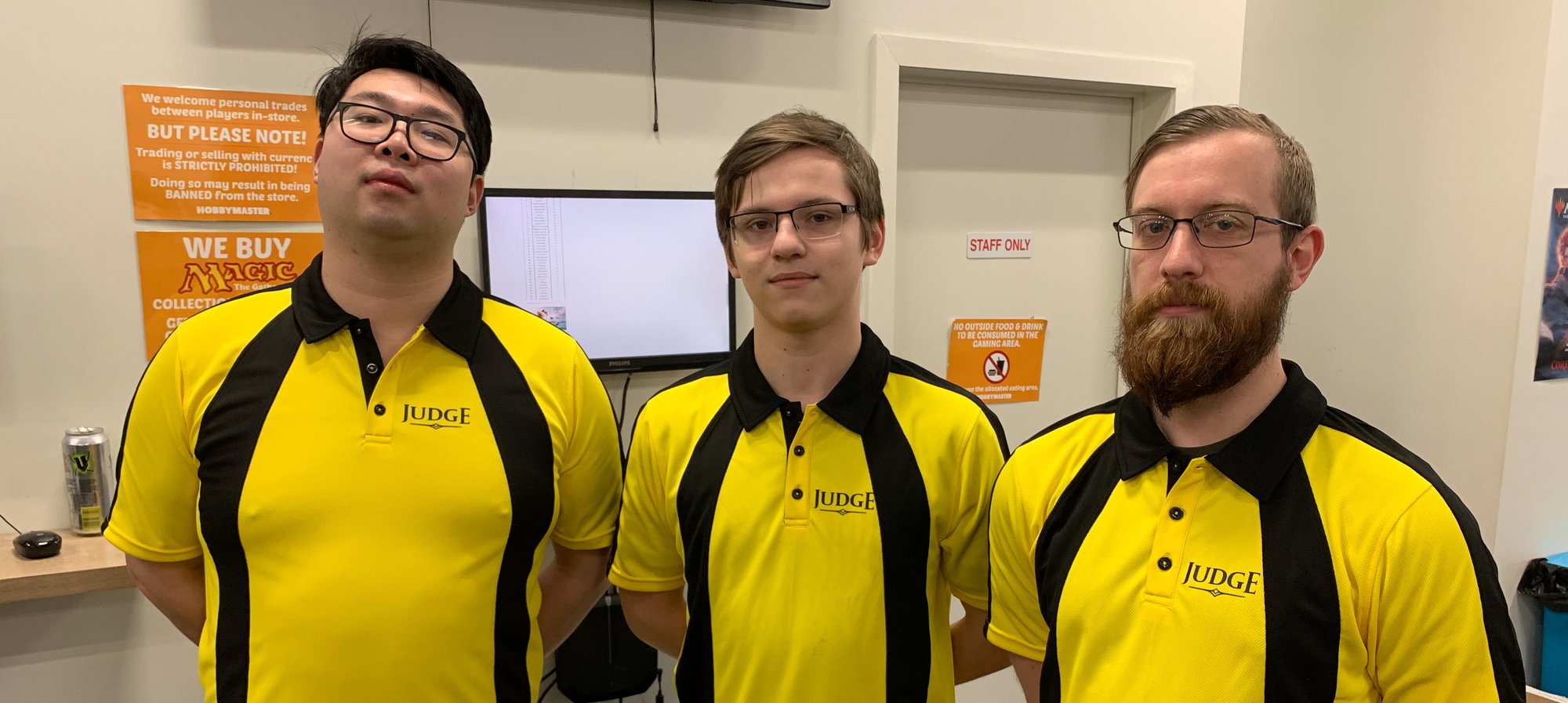 Judge team. From the left: Wenwei Xie, Conrad Scherb, and Daniel Smith (Head Judge).
After 7 rounds of swiss, the top 8 emerged: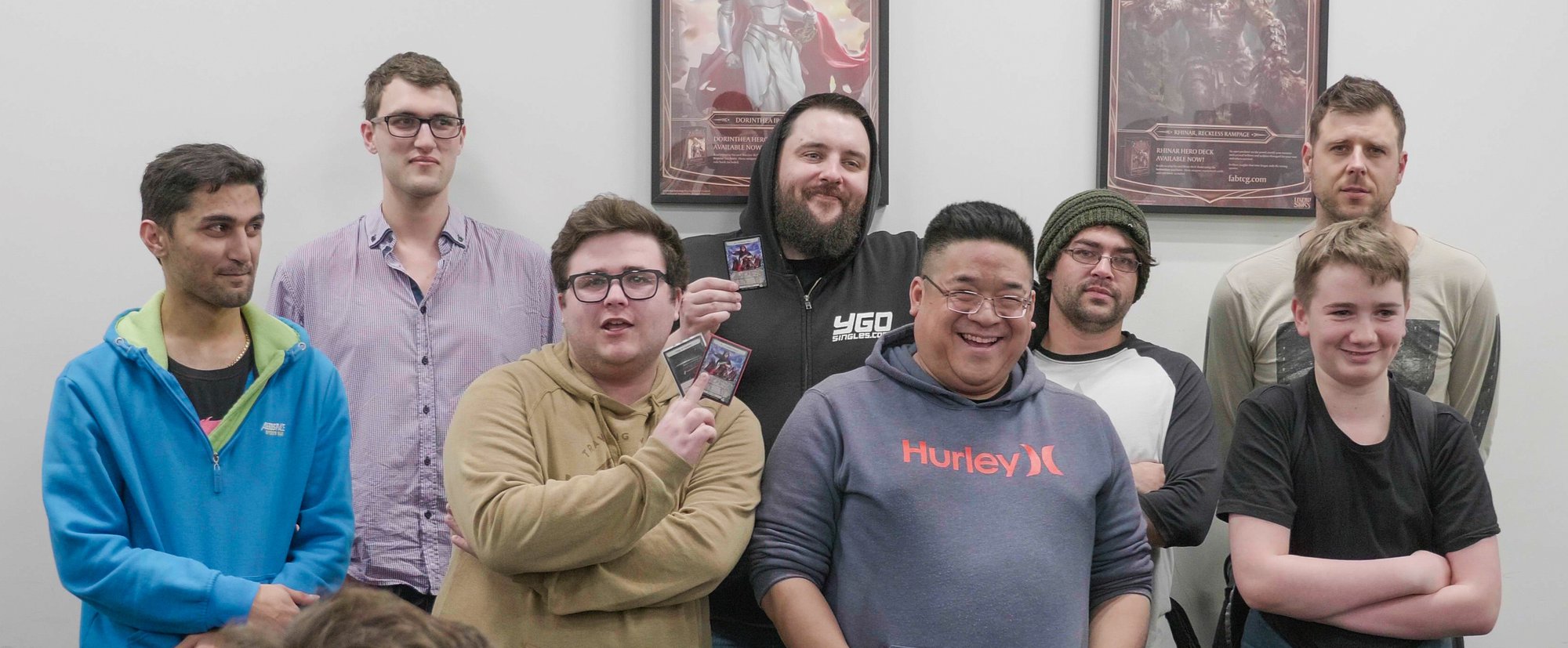 World Premiere Top 8. From the left: Keyan Monadjem, Matt Rogers, Jeremy Hines, Bohdan Temnyk, Darryn Ying, Connor Bryson, Asher Baker (front) and Luke Badger (back).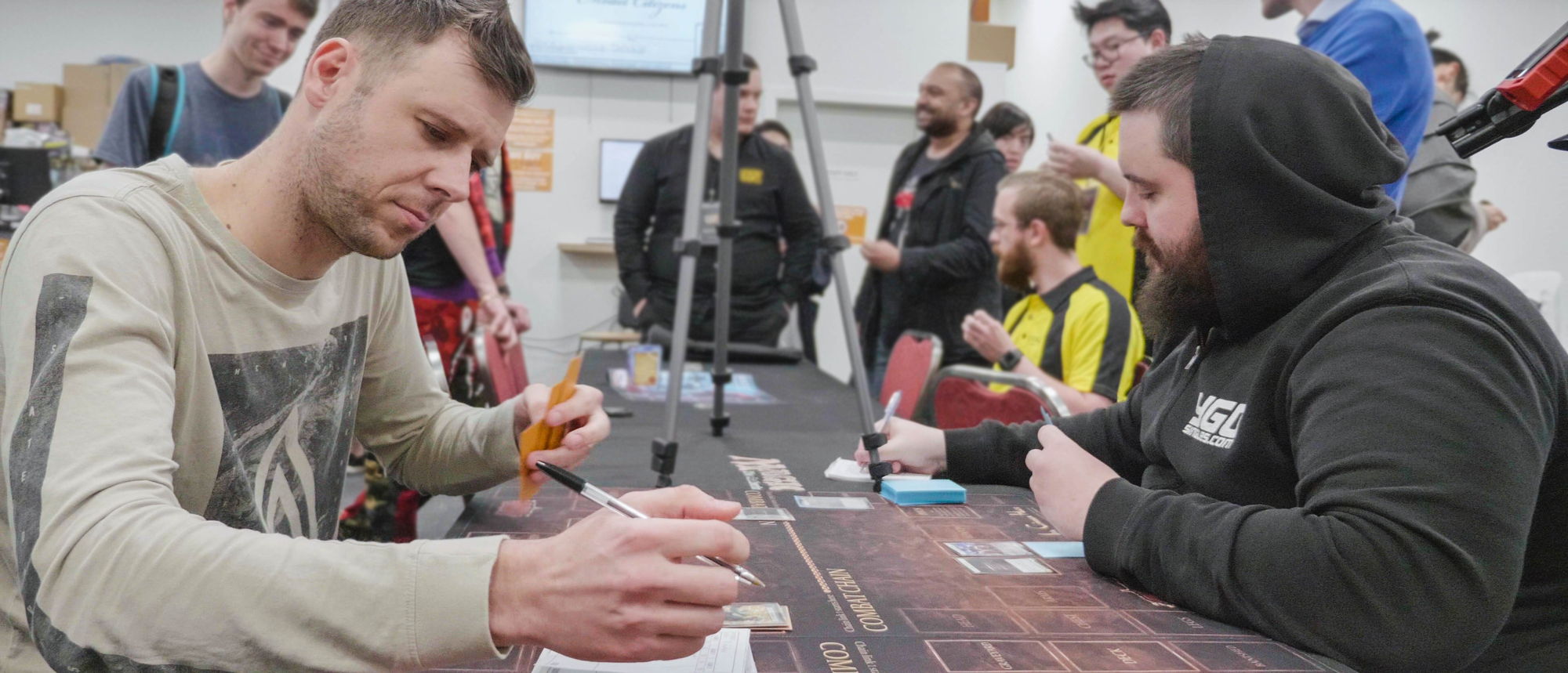 Luke Badger (left) and Bohdan Temnyk (right) locked in an intense battle to claim the top prize.
After a hardfought top 8, the winner of the World Premiere is Luke Badger!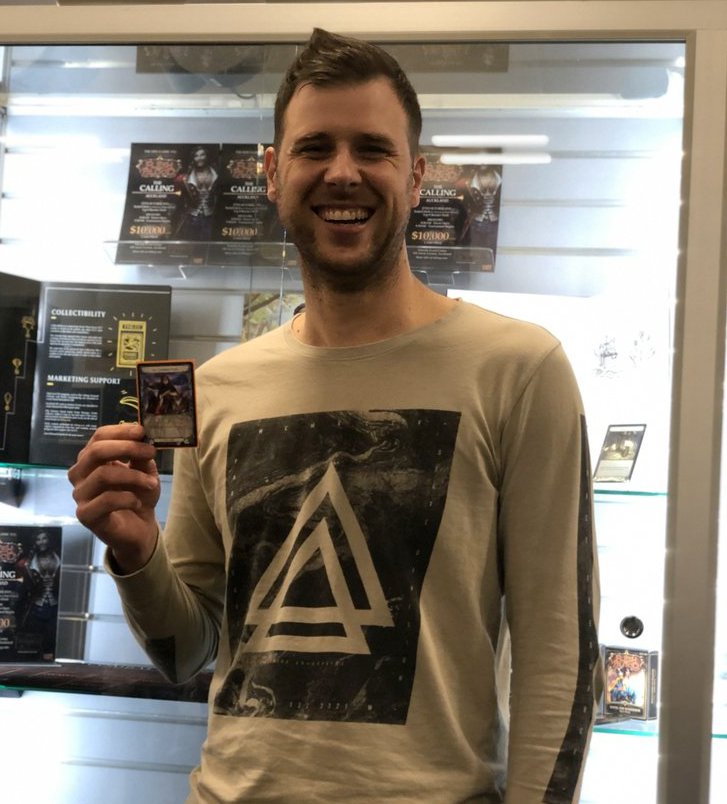 Luke Badger, posing with Ira, after taking home the first prize.