Welcome to this week's What's the Latest, where we catch up on all the Flesh and Blood goings on over the last seven days and take a peek into what the future holds.
The first ever Flesh and Blood Pro Tour, New Jersey is taking place May 13-15! Even if you aren't qualified to play in the Pro Tour itself, there are plenty of chances to join the fray and pick up a one-off doubled-sided cold foil Yorick, Weaver of Tales promo card at Battle Hardened New Jersey and The Calling New Jersey.
Today we met Taylor, who will also be making her debut at the Pro Tour. Read on to learn more about her.
We're in week three of Skirmish Season 4 and things are all go, with the metagame shaping up as the brilliant deck builders and pilots worldwide prepare for battle at Blitz Skirmish events around the globe. Battle Hardened Pittsburgh tickets are available now and this awesome Classic Constructed event is now on the horizon alongside Battle Hardened Madrid and Battle Hardened Frankfurt for more chances to win PTIs.
The historic "first in continent" events, The Calling Krakow and The Calling Taiwan aren't far away now and have both been upgraded with even more chances for players to pick up a PTI and get to the Pro Tour, with Classic Constructed Battle Hardened events added to the schedule at each of these two Callings!
However this weekend, the focus is on Battle Hardened Dallas and Skirmish Season 4!
Guest writers Matt DiMarco and Alex Truell return with their latest observations and thoughts on the habits of a winner and a look at the exciting and varied week two Skirmish metagame.
Two of North America's finest, Rob Cygul and 2021 US National Champion Tariq Patel are back with part two of their three part video series featuring some of the hottest heroes, strategy and gameplay Skirmish Season 4 has to offer!
Read on for all the goss!
Pro Tour New Jersey
The first ever Flesh and Blood Pro Tour comes to New Jersey May 13th-15th, and we have the full list of players who have qualified to compete in the inaugural Pro Tour.

Check out the article below for the full list. If you're not on the list, you can still be a part of history in New Jersey! The Pro Tour weekeend will feature many very special side events, including The Calling, Battle Hardened and even an ALPHA Welcome to Rathe draft! Some of Flesh and Blood's most iconic artists will be in attendance as well as many industry-leading vendors. Tickets available now!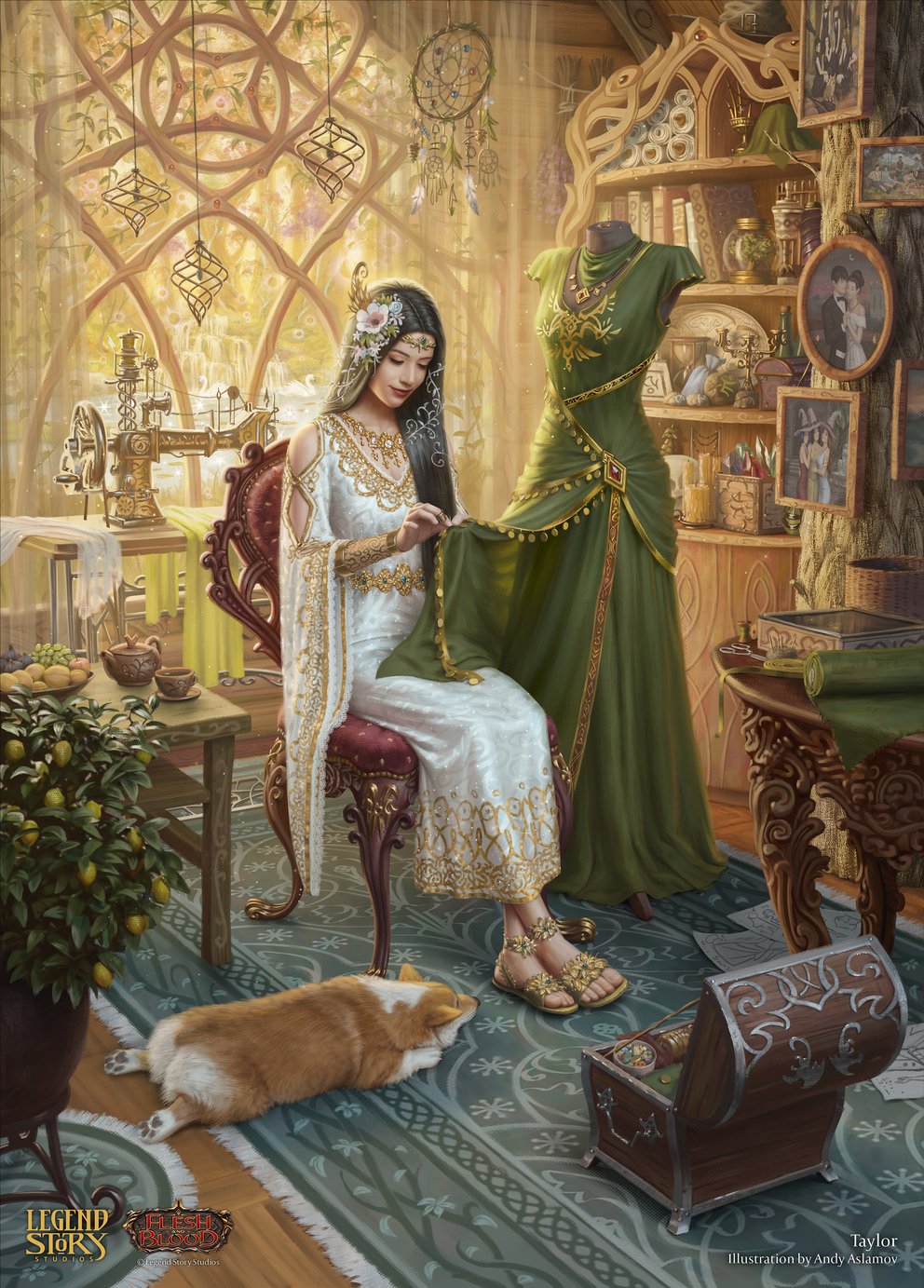 We really appreciate what cosplayers bring to the FAB community. To recognise them, we have created Taylor, a double-sided cold foil hero available exclusively to official cosplayers featuring at selected premier events across the world. Taylor will make her debut at Pro Tour New Jersey, May 13-15, where you can see some of the most iconic FAB heroes brought to life by some of the top cosplayers in the industry!
Taylor isn't the only new hero making their debut at Pro Tour New Jersey! Every player who enters the Pro Tour or who purchases a ticket package for the weekend will receive a one of a kind, double sided cold foil promo card - Yorick, Weaver of Tales. This exclusive promo will only ever be made available to players attending New Jersey as a thank you from LSS for being part of such a significant milestone in the history of the game! In addition, all players entering the event will get a very special set of Fyendal's Spring Tunic sleeves, courtesy of our partnership with Dragon Shield.
Read below for more information.
Skirmish Season 4
The third week of Skirmish Season 4 is happening this weekend at a Local Games Store near you!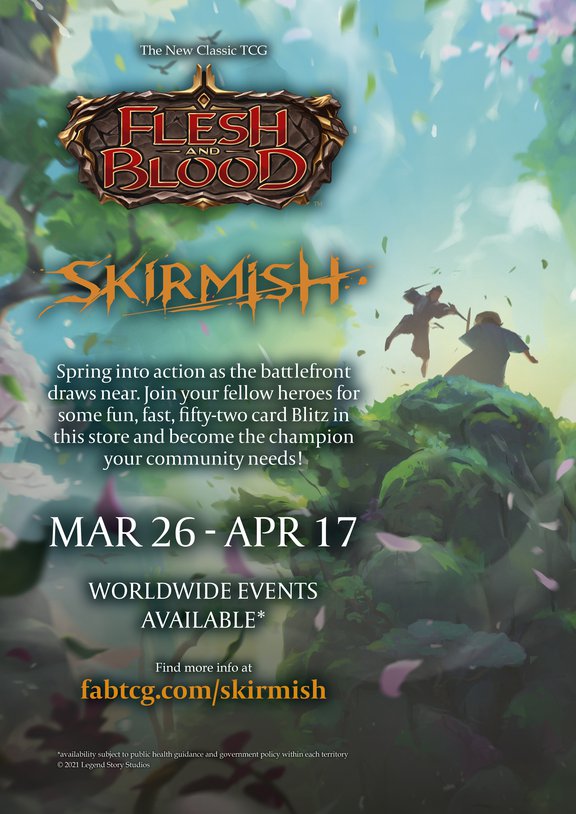 Join the fight this weekend with fast-paced, 52 card Blitz Constructed Skirmish action!
Over 500 Local Games Stores worldwide will be running events this Skirmish season so make sure to check out the event finder below to find a Skirmish event near you!
This season's prize kit includes a Spring Tidings playmat for first place and Cold Foil Young Heroes from Monarch and Tales of Aria for the top eight. Participation prizes include a People's Champion playmat from Everfest, and Copper tokens appearing for the first time in Cold Foil.
If you're stuck on choosing the hero for you or looking for inspiration, you can check out some Skirmish decklists from last weekend here.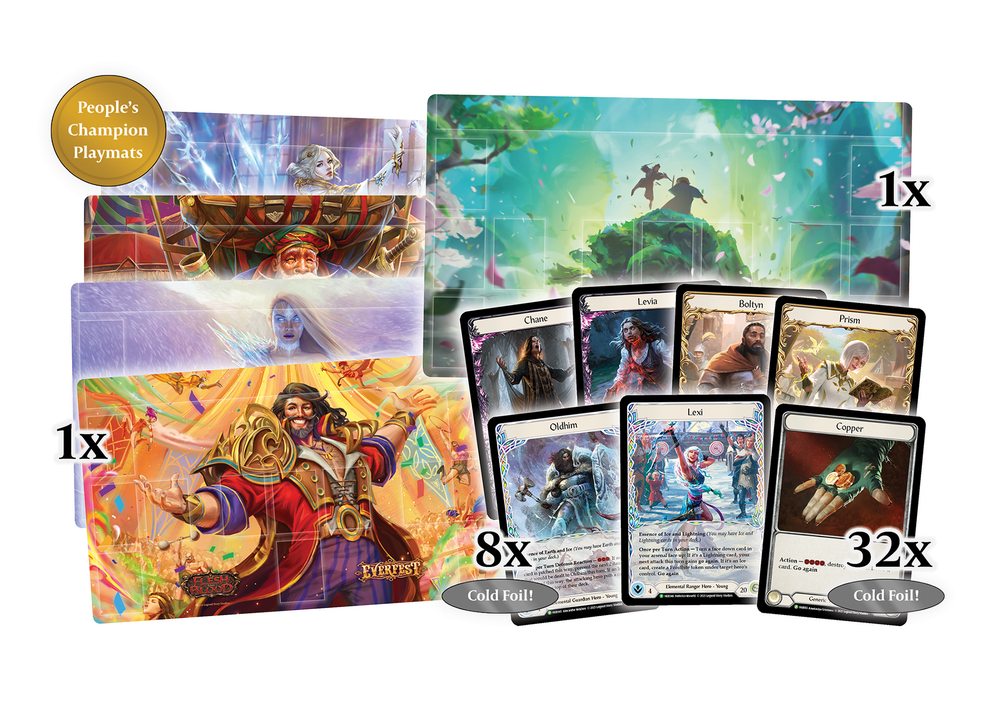 Your local Skirmish is a great place for some fast, fun 52 card action, or you might see these events as a pathway to something more! The Calling: Krakow, Battle Hardened Dallas, Battle Hardened Frankfurt and Battle Hardened New Jersey will all run as Blitz format events, and all four events will offer illustrious Professional Tournament Invitations. The Battle Hardened events in Frankfurt, Dallas and New Jersey will offer PTIs to both finalists, but the Calling: Krakow will offer PTIs to all Top 8 players.
We're excited to have guest writers Matt DiMarco and Alex Truell contribute to fabtcg.com for round three!
Matt di Marco is known for both video and written content, including interviews at his channel Instant Speed, articles, and casting premier events. We're pleased to bring you the third in his series of articles, where he goes over a few of the key habits of a winner.
Alex Truell is known for his work as an editor at the Rathe Times, and his monthly article series Thoughts and Baubles. We're pleased to bring you his third article in the series, taking a look at some interesting decks, week two of the Skirmish season.
Their third articles are live so make sure to check them out!
To shine a bit more spotlight on the Blitz Skirmish season, recently we took a closer look at the young heroes of Rathe who received their first Specialization, or were themselves released in Everfest in the Skirmish Season 4 Hero Showcase Series.
This week, Rob Cygul and Tariq Patel are back with episode two of the Skirmish Gauntlet: Everfest video series!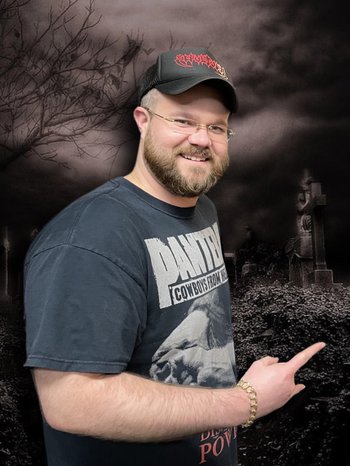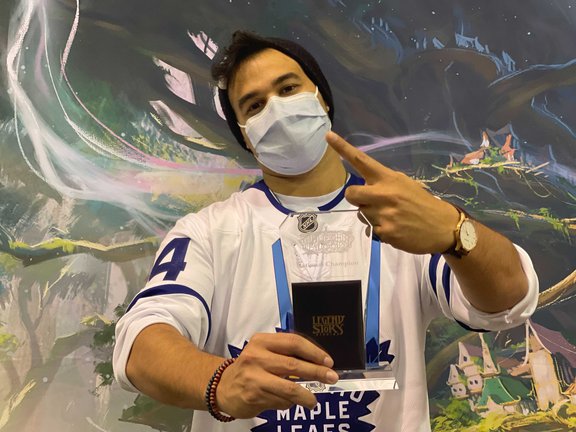 This Skirmish season, Rob and Tariq go one on one, running some of their personal top Blitz hero picks into each other featuring some of the top performing decklists from around the world, in this must-watch Blitz Gauntlet series. Decklists are included, as well as post-match recorded commentary and in-depth analysis from Rob and Tariq.
Check out the second game below where we see Rob and Iyslander take on Tariq and Lexi!
Europe and the United Kingdom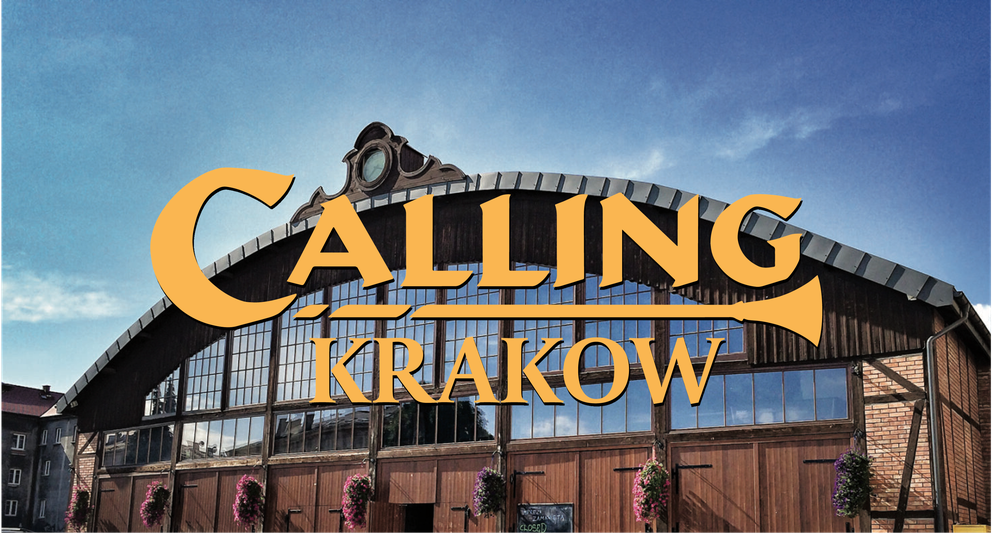 Legend Story Studios recently announced that we will be donating all proceeds from all ticket sales for the Calling Krakow to Polska Akcja Humanitarna (Polish Humanitarian Action). Poland is supporting a huge number of refugees from Ukraine, and PAH has been doing a huge amount of work providing support to refugees under very trying circumstances, including food and other forms of support to people who had to leave their homes. We saw this as a great opportunity for our community to support people in an incredibly difficult situation. If you can't make it to the event, additional promos will also be going on sale from 1pm Monday 11 April CET at the tournamentcenter website, with the proceeds also going to PAH (you will need a European delivery address to be able to order these).
If Krakow is in your travel plans, tickets are still on sale. The Calling Krakow features the fast-paced Blitz Constructed format - the perfect opportunity to showcase new cards from Everfest and implement newly levelled up Skirmish Season 4 skills. The event is taking place April 15-17 in Poland, with USD$20,000 of cash prizes, Professional Tournament Invitations, amazing side events including two Battle Hardened events and one of the final Gold Cold Foil Fyendal's Spring Tunic prize cards!
Sunday April 17 will see a Classic Constructed Battle Hardened kick off at 9am, the perfect opportunity for European players to get some pratice in before Pro Tour New Jersey! Then at 11am, the Welcome to Rathe Limited Battle Hardened gets underway with WTR Unlimited Sealed Deck play for the Swiss rounds and a WTR ALPHA Draft for the Top 8!
Chris Bewley caught up with some of the combatants heading to Krakow next weekend. Check out the interview article below which features some of Europe's elite players and their thoughts heading into this historic event!

The Battle Hardened event series is on its way to Madrid, Spain and Frankfurt, Germany! Two amazing cities, one huge weekend - Battle Hardened will debut in continental Europe this month on April 24-25! The series offers players a range of fantastic prizes and the opportunity to pick up a PTI and make their way to France for Pro Tour #2 in August!
Secure your Battle Hardened tickets at the links below.
North America
Battle Hardened Dallas Fort-Worth is here tomorrow, Sunday, April 10 as part of the SCG Con event series!
Battle Hardened DFW is sure to be another action packed, lighting quick Blitz battleground and with the new addition of Everfest cards, our young heroes have more than a few new tools in their arsenal.
Get amongst the SCG Con events series and sleeve up your slickest 52 to compete for cold foils, cash prizes, excluisve playmats and PTIs, to gain entry to the first ever Pro Tour in New Jersey, USA in May!
Secure your tickets now for this exciting event at the SCG Con website.
The SCG Con series isn't stopping anytime soon! Battle Hardened Pittsburgh is the next stop on the tour and the Classic Constructed action goes down May 1!
Get your tickets now for this amazing event at the SCG Con website.
Asia-Pacific
This month will see The Calling come to Asia for the first time ever with the historic Calling Taiwan, April 22-24!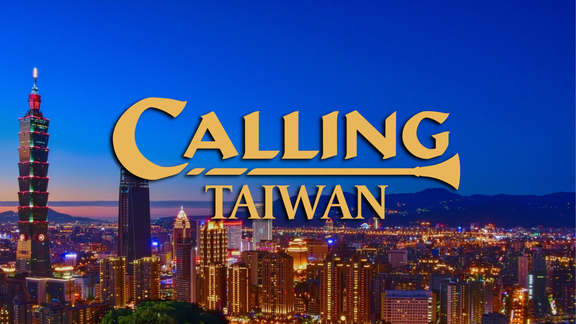 Equip your hero and prepare to fight! With a cash prize pool of USD$20,000, Professional Tournament Invitations, an exclusive Pulse of Volthaven playmat and one of the final Golden Cold Foil Fyendal's Spring Tunics to be awarded, there are many incentives to get along to this historic event!
One of the most innovative and active Flesh and Blood hubs on the planet, Taiwan answers the call! We've partnered with Fayble to offer a full range of high-profile events, as part of the first-ever Calling weekend in Asia.
This Classic Constructed Calling comes complete with side events including two Battle Hardened events, so the action is non-stop all weekend! To give players a chance to warm up for The Calling, there will be a Classic Constructed Battle Hardened at 1pm on Friday 22 and also a Blitz Constructed Battle Hardened going down on Sunday the 24th, with PTIs being awarded to both the first and second place finishers of each event!
Get your tickets for The Calling Taiwan here.