The final months of 2021 are about to be busy, with Flesh and Blood events taking place around the world. With the Road to Nationals season and Tales of Aria pre-release weekend behind us, we wanted to give you the rundown of what events are happening in your local community, and the larger scale championships taking place in each country.
---
Tier 1
The base of the Organised Play structure, we have three core weekly play programs; Armory Events, On Demand, and Play Anywhere. Armory Events are hosted by your local game store, and are your chance to practice your skills, test out decks, win prizes, and gain XP to put your name on our leaderboard.
For more information on these, you can check out our Armory Event information page, and go to our store locator to find your nearest LGS. There are lot's of great prizes to play for, including cold foils and playmats, starting with this month's Lexi Kit, with Cold Foil Shiver and Rainbow Foil Lexi, Livewire up for grabs!

Skirmish
At the next level up, the Skirmish Series is intended to give players an opportunity to take part in accessible higher-level competitive play. The idea is that players in small communities might get access to a bigger event in the season, while players in larger communities might have 2-3 events taking place nearby.
The prize pools are bigger for these events, so the level of competition tends to be a bit higher, but the events are still run at a casual level of rules enforcement and are intended to be a fun way to test your skills in a more competitive environment. Skirmish Events are also standalone; you can gain XP by taking part, and built up your reputation in the community, but you don't qualify for anything as a result of winning an event.
Season 2 of our Skirmish series of events concluded in July, but we've got one more season coming up before the end of the year....
---
Tier 2
The next tier of events includes Pro Quest, high-level tournaments where winners can qualify for Pro Tour events, and Road to Nationals, a direct qualification pathway for National Championships.

Pro Quest
Pro Quest events will be held at two upcoming U.S. Calling events (Dallas and Cincinnati), as well as a number of National Championship events:
Canada
Australia
New Zealand
Hong Kong
Singapore
Taiwan
Germany
Poland
United Kingdom

Road to Nationals
The Road to Nationals season for 2021 has concluded, stay tuned for any future announcements.
---
Tier 3
National Championships are our annual opportunity for players to battle others in their country, and are typically invitation-only. These invitations can be earned at a Road to Nationals event, or based on ratings. Winners of National Championships also receive a Pro Tour Invitation (PTI), a token that can be used to enter any future National Championship. As this is our first year of action in Europe, a number of the events will be open entry this year. See below for details!

National Championships
Our list of upcoming National Championships is as follows:
North America:
Europe:
Asia-Pacific:
*Pending local Covid-19 health and safety guidelines.

The Calling
The Calling is our other Tier 3 tournament program, a series of open entry Professional Level tournaments typically spanning an entire weekend, which also provides players with the chance to win PTIs. Our upcoming Calling events are as follows:
---
Tier 4
The pinnacle of Flesh and Blood Organised Play are the Tier 4 events - the Pro Tour and World Championship. Entry to these events is invitation-only, based on rating or via a PTI. Top performances at these events can also earn an additional PTI, unlocking further opportunities on the professional play circuit.

Pro Tour
The Pro Tour circuit is starting up in 2022! In the meanwhile, you have the opportunity to earn Pro Tour Invitations at other events which you'll be able to redeem for entry to the Pro Tour circuit next year.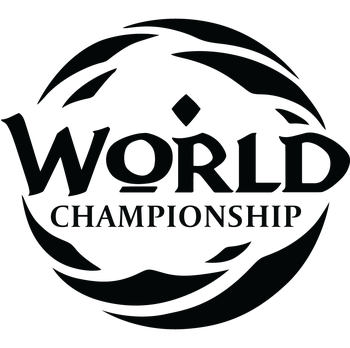 World Championship
The World Championship is the pinnacle of Flesh and Blood competitive play. Represent your country and compete with the best Flesh and Blood players in the world across multiple formats at the inaugural Flesh and Blood World Championship. This invitation-only event will take place November 2022, and will offer the opportunity to compete for the title of World Champion and a share of USD300,000 in prize money.
We'll be supporting professional level play in 2022 with $1,000,000 USD in prize support, via a mixture of Calling, National Championship and Pro Tour events, culminating in the World Championship. You can find out more via the link below.
---