The second big round of Flesh and Blood National Championships took place over the past weekend. We had the Canadian National Championships taking place in North America, while over in Europe seven separate tournaments took place in Poland, Belgium, the Netherlands, Greece, Finland, Denmark and Sweden, with over 400 players taking in part across the weekend.
We're looking at a slightly more settled meta at this point in the Classic Constructed National Championships season. After two world shaking National Championship weekends and a total of 18 inaugural National Champions crowned, we're channeling a Mount Rushmore of Flesh and Blood resembling Briar, Warden of Thorns, Bravo, Showstopper, Chane, Bound by Shadow and Lexi, Livewire.
Briar is setting the pace for the metagame. When sleeving up your deck for a Classic Constructed tournament you do have to ask the question; "Can my deck beat Briar?" Her often 50+ red line cards in builds such as US National Champion and zero cost Briar mastermind Tariq Patel's list make for a Lightning fast aggressive strategy. On the other side, Earth builds such as Poland National Champion Łukasz Cichecki's feature a bumped up blue line count and run key enablers like Channel Mount Heroic to enable a big surge attack as part of an otherwise cost efficient yet linear gameplan.
Frostbite has proven to be one of the main counter strategies that has successfully taken on Briar builds. Yuki Bender Lee won the Canadian Nationals with Ice Lexi, freezing out a Briar in the finals while Yorgos Samaras froze out another Briar to pick up the win in Greece with Oldhim. One Frostbite can freeze aggo decks in their tracks, especially if those decks run very few yellow or blue cards… Ice Lexi decks keep the pressure on by using Frostbite tokens to slow down the opponent, which in turn lets them hold bigger hands to swing back with. Once Lexi hits her stride, she can look to unleash with her arrows (many of which say "create a Frostbite token"), and can use the powerful Three of a Kind to push matches over the top.
Oldhim, a control style Elemental Guardian, has a slower pace than the Elemental Ranger, but he hits a lot harder. One of Oldhim's key cards is Winter's Wail. Again we see more mentions of create a Frostbite.If the aggro deck doesn't want to defend, give them a Frosty. If they do defend, that's at least one less card attacking you next turn. His defence reaction hero ability alongside Rampart of the Ram's Head allows him to block while preserving cards in deck, slowly running the opponent out of threats while maintaining a healthy deck size. Keep a close eye on Lexi, Livewire and Oldhim, Grandfather of Eternity!
Bravo, Showstopper did not win a National Championship last weekend. However he did show up six times across all Top 8s over the weekend. That's more than any other hero's Top 8 showing from the past weekend apart from Briar. Bravo with his "slow and steady wins the race" pace, consisting of "Hammer for 6" and a few colossal Crush cards thrown in for good measure, has a fantastic matchup against most decks in the field, and has access to the combination of double nullrune plus Rampart of the Ram's Head for keeping Briar under control. Of late, Prism has been a bit of trouble for the Showstopper however, the aggressive nature of Briar seems to have had some influence in a decrease in the prevalence of Prism. With the drop off in Prism decks, Bravo seems poised to cripple the opposition.
Prism, Sculptor of Arc Light has been having a hard time keeping up with the pace of the current metagame. Prism made five Top 8s over the weekend, a little less than we're used to seeing. Her flexible game plan balancing the beatdown of Heralds with some spectacularly well timed Spectra auras is very well suited for slightly slower metagames, but perhaps due to the aggressive decks in the format's tendency to go wide and attack four, five or even six times a turn, tactfully attacking Spectras and at times simply ignoring them, Prism may have to spend a bit more time in the library studying up on strategies for a Lightning fast meta.
In a result sure to warm the hearts of players who have been around since Welcome to Rathe was launched, Mikael Teittinen controlled his way to a National Championship with a Katsu, the Wanderer turtle ninja build in Finland. Control Katsu decks have been prevailing over committed Aggro Katsu strategies of late. Harmonized Kodachi provides constant pressure and makes for awkward blocks, and the ability to double block and still come back with two Kodachi attacks and a red line attack action remains a potent threat. It's uncertain as to where Katsu will wander to from here, but one whisper in the wind heard by many is that one thing is for certain; Winter is coming.
Finally, let's check in on Chane. The Shadow Runeblade has taken on a slightly different form in the Tales of Aria season and whether you love him or hate him, you have to respect him. With a strategy these days that resembles something similar to an aggressive Briar deck thanks to Rosetta Thorn and the ambition to go wide and attack as many times as possible turn after turn, Chane, Bound by Shadow almost falls into the "that deck does what I want to do, but better" camp. Almost. As Chane increases his Soul Shackle count and gains access to more and more cards to play from the banished zone as the game goes on, Chane can have a better end game than a Briar or an aggro Katsu. A possible downside of this is you will have some great Blood Debt cards hit the banished zone to play some turns, yet on other turns you may see a lot of cards "debt free" that see you do...not a lot. Chane sacrifices a little consistency for power yet the longer the game goes, the more the Shadow Runeblade becomes inevitable.
---
Canada
The Canadian National Championships took place at the International Centre in Toronto, with 81 players joining the fray to fight for the title of National Champion.
Well-established players Dante Delfico, the first player in Canada to reach 1,000 XP, and Dimos Kaloupis, who shook up the Skirmish season with his Rhinar deck, were in attendance; Shawn Dhaliwal made a grand entrance into the competitive scene in August, winning a Road to Nationals event with some of the highest-ranked players in Canada just a month after his first Armory event. Likewise, Biing Chyn "Benson" Lai began playing at the end of June, securing a place at Nationals with a top 4 finish at a Road to Nationals event in September, losing to Dante in the semifinals.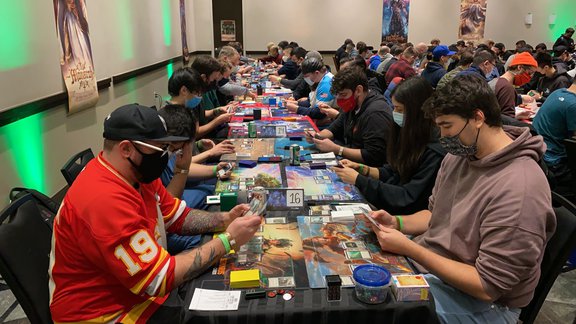 With six rounds each of Classic Constructed and Draft on the table before the Top 8 cut, players brought their best skills to bear, seeing a Day 2 meta featuring a surprise appearance by Kano, Dracai of Aether.
| Hero | Player Count |
| --- | --- |
| Briar, Warden of Thorns | 54% |
| Lexi, Livewire | 13% |
| Chane, Bound by Shadow | 13% |
| Bravo, Showstopper | 8% |
| Oldhim, Grandfather of Eternity | 8% |
| Kano, Dracai of Aether | 4% |
As the dust settled, the Championship Top 8 soon emerged. Oliver Chen took a number of Skirmish events throughout the year with his Ira deck, Daniel Dreisziger and Oliver Chen both Blitzed their way through events in August and September to secure their spots on the 90-day leaderboard, and Yuki Lee Bender battled her way through Skirmish and Road to Nationals events on her fight to compete at the National Championship.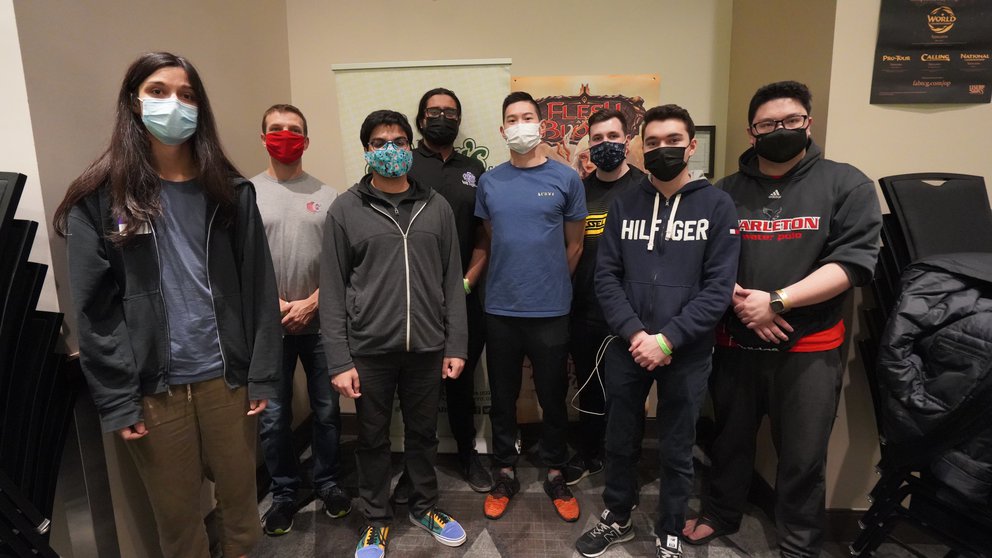 Yuki rose her way through the rounds in the Top 8, knocking out Dante Delfico in the quarter-finals to face Isaak in the semi's, while Shawn took on fellow Runeblades Biing Chyn and Daniel to take his place in the finals.
Fellow heroes of Aria faced off in the finals, with the ranger taking on fan-favourite Briar in her battle for the title. Yuki took Lexi to a New Horizon with her first-place finish, taking the title of Canada's first National Champion.
---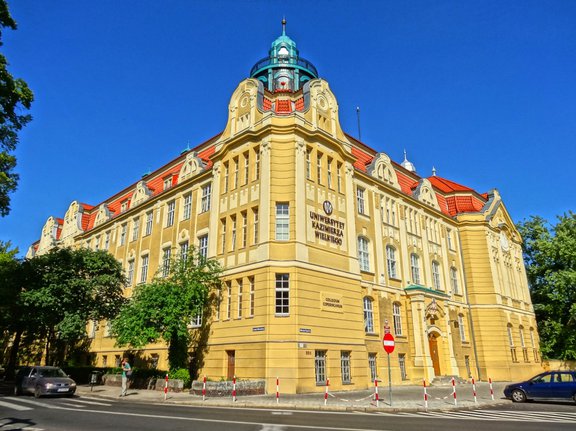 Poland
88 players gathered at the Collegium Copernicanum UKW for the Poland National Championship, hosted by Centrum Gier Pegaz, a local game store known for hosting two of the largest Skirmish events in Europe.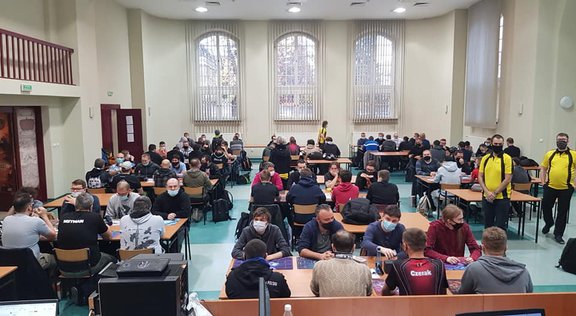 The Classic Constructed rounds were dominated by Briar and Bravo, with Prism, Dash, Katsu, Lexi and Ser Boltyn following behind. In all, eleven heroes took to the battlefield, noticeably missing the other hero of Tales of Aria, Oldhim. The Grandfather of Eternity did reemerge for the sealed rounds, with forty players on Briar, twenty-three choosing Oldhim, and twenty-two taking up the mantle of elemental ranger.
DAY 1 MAIN EVENT NATIO DRAFT POD HERO BREAKDOWN

| POD | BRIAR | OLDHIM | LEXI |
| --- | --- | --- | --- |
| 1 | 4 | 2 | 2 |
| 2 | 4 | 2 | 2 |
| 3 | 5 | 0 | 3 |
| 4 | 4 | 2 | 2 |
| 5 | 5 | 2 | 1 |
| 6 | 3 | 3 | 2 |
| 7 | 3 | 2 | 2 |
| 8 | 2 | 3 | 3 |
| 9 | 1 | 4 | 3 |
| 10 | 5 | 2 | 1 |
| 11 | 4 | 1 | 1 |
| TOTAL 1-11: | 40 | 23 | 22 |
The cut to Top 24 saw Lexi and Prism eliminated from the competition, but two surprise contenders remaining on the field, with Chane and Dorinthea rising from their limited standings on Day One to take a place at the Top 24 tables.
| Hero | Player Count |
| --- | --- |
| Briar | 15 |
| Bravo | 3 |
| Dash | 2 |
| Chane | 2 |
| Ser Boltyn | 1 |
| Dorinthea | 1 |
Mariusz Suchanecki has long stood as the highest-ranked player on the lifetime leaderboard, the first to reach 1,000 XP in Poland earlier in the year. Łukasz Cichecki has been playing since June, fighting his way through a number of Skirmish and Road to Nationals events on his way to the Championship. This is the first time he's made the Top 8 cut for a competitive event, and facing Mariusz' Boltyn, he used his months of practice and hard work to overturn the Light, seizing the title of National Champion with his Briar deck.
---
Greece
40 players gathered for the Greek National Championship, hosted by Organizedplay.EU at the President Hotel in Athens. The meta game for this event was very diverse, with Bravo, Prism and Briar leading out the pack, and a Top 8 featuring seven different heroes. Yorgos Samaras had to take his Oldhim deck through Kanaris Bounas' Chane deck and Nikos Tavoulareas' Briar deck before seeing off Giannis Kouris in the final to take the title of Greek National Champion!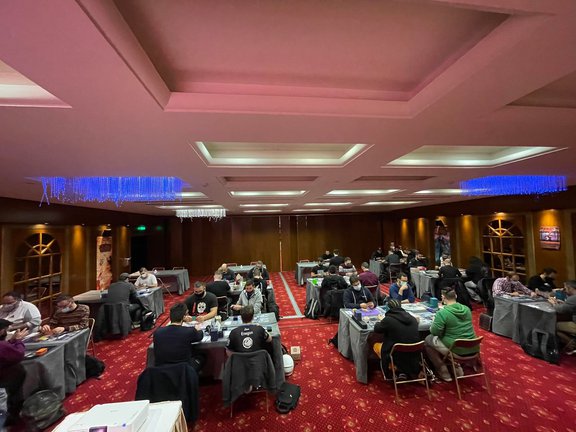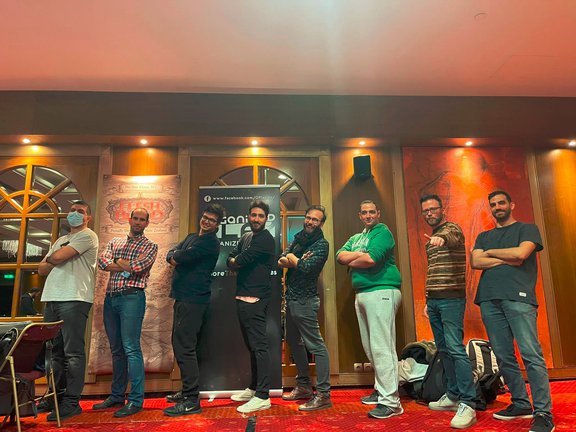 | Hero | Player Count |
| --- | --- |
| Boltyn | 3 |
| Bravo | 5 |
| Briar | 6 |
| Chane | 2 |
| Dash | 2 |
| Dorinthea | 2 |
| Kano | 1 |
| Katsu | 2 |
| Levia | 1 |
| Lexi | 4 |
| Oldhim | 4 |
| Prism | 5 |
| Rhinar | 1 |
---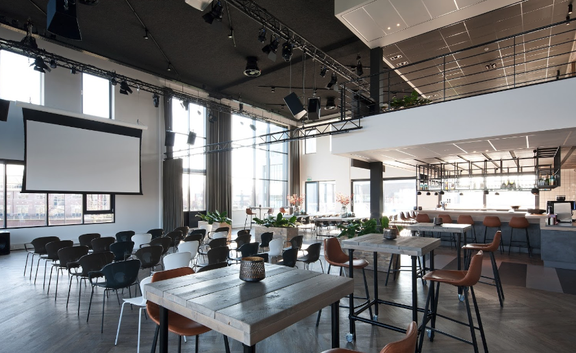 Netherlands
Kai of Cards hosted the Netherlands National Championship at the BIT-MeetMe centre in Ede, with 46 players taking part in the event.
"We had a 24-person Battle Hardened in which we gave away the last 10 available spots for the Nationals. On Saturday, we needed to be finished at 20:00 latest due to new Covid measures. We finished just in time, so we started up the top 8 on the next day with a few side events."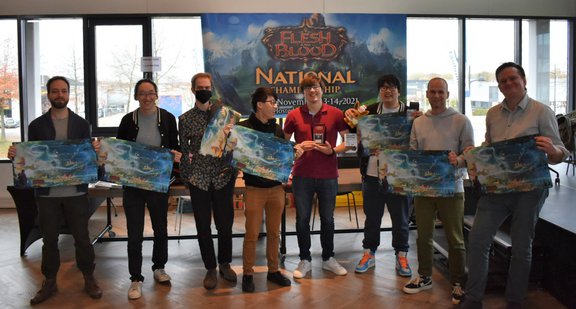 A wide range of heroes made it into the top 8 of this event, with Philip van Donselaar and Jimmy Nguyen facing off in the finals with a Briar mirror match. Philip van Donselaar began playing Flesh and Blood at the end of August, participating in Kai of Cards' Road to Nationals as his first event. While he went 4-2 at the event and failed to make it into the top 8, he's made use of the time between then and the National Championship to hone his skills, as did Jimmy Nguyen, who faced the same result at the same tournament. Jimmy first started playing Flesh and Blood in July 2020, earning an invitation to the National Championship through his top 4 finish at another Road to Nationals event. When the two faced off in the mirror match, however, it was Philip who came out on top, seizing the win and the title of Netherlands National Champion.
---
Denmark
This 40-person National Championship was hosted by Topdeck, welcoming players to a fierce battle for the title of Denmark's National Champion.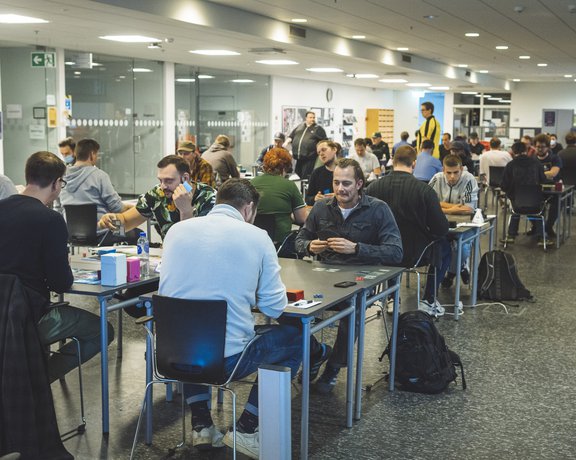 Jonas Benzarti is new to the world of Flesh and Blood, with the National Championship his tenth event, previously playing at pre-release events for Tales of Aria, and on-demand events hosted by stores. His opponent in the final, Andreas Ventzel, started playing just a month before him, participating in a mixture of Blitz events and Tales of Aria prereleases. In this Briar mirror match, the newest player in the Top 8 took the title, making use of his momentum to carry him through to a National Champion finish.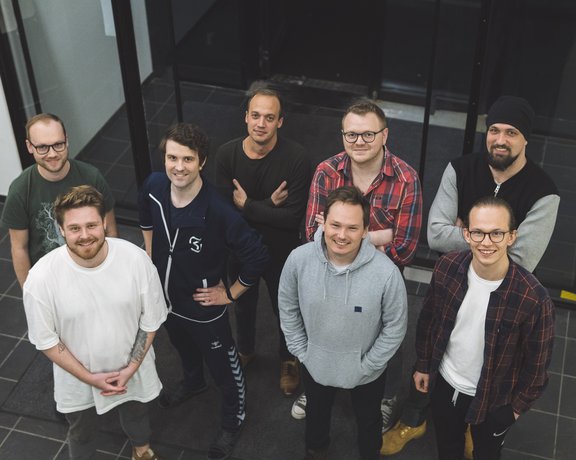 Top 8:
1st: Jonas Benzarti - Briar, Warden of Thorns
2nd: Andreas Ventzel - Briar, Warden of Thorns
3rd-4th: Danni Andersen - Oldhim, Grandfather of Eternity
3rd-4th: Peter Nielsen - Dash, Inventor Extraordinaire
5th-8th: Michael Bonde - Briar, Warden of Thorns
5th-8th: Mikkel Emil Kaae Madsen - Briar, Warden of Thorns
5th-8th: Jonas Christensen - Katsu, the Wanderer
5th-8th: Kenni Pederson - Bravo, Showstopper
---
Belgium
Brood en Spelen hosted Belgium's National Championship, pairing up with L'Œil d'Ophidia for coverage, with the team providing livestream coverage of a National Championship for the second time this year.
"We had a great nationals here in Belgium. Every hero was represented but in the end it was Kevin Lerens in an exciting mirror match against Thibaut De Meyer that came down to the last life, that took home the win for Briar.
We started nine in the morning and finished the last round at nine in the evening, it was a long but amazing time in which the Belgium community came together to make new friends and meet new ones.
We had an amazing judge team that made this run as smooth as possible, our coverage was done by L'Œil d'Ophidia and she did an amazing job."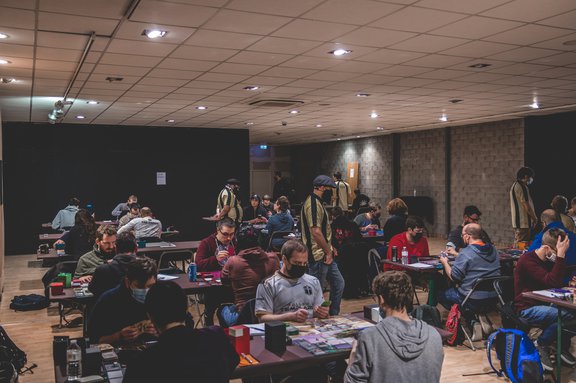 Finalist Thibaut de Meyer first began playing Flesh and Blood in March, picking up wins at two Skirmish events and a Road to Nationals on his way to the Championship. Kevin Lerens is the second-highest ranked player on the XP leaderboard, playing his first Flesh and Blood event in December 2020. When the two players went head to head in this Briar mirror match, Kevin took the title, claiming his place as Belgium's first National Champion.
---
Sweden
Alara Games hosted the Sweden National Championship, with 37 players gathering to fight for the title.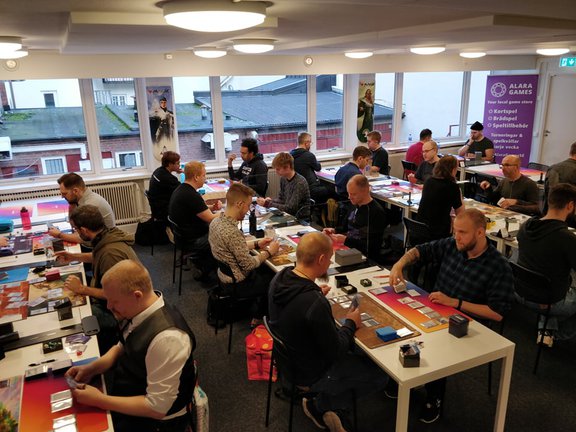 Top 8
1st: Christofer Lindholm - Briar, Warden of Thorns
2nd: Tobias Lind - Bravo, Showstopper
3rd-4th: André Pankhurst - Chane, Bound by Shadow
3rd-4th: Mikael Borg - Viserai, Rune Blood
5th-8th: Joakim Gustafsson - Katsu, the Wanderer
5th-8th: Albert Schütt - Briar, Warden of Thorns
5th-8th: Niklas Astner - Dash, Inventor Extraordinaire
5th-8th: Mattias Esguerra - Dorinthea Ironsong
---
Finland
30 players took to the battlefield for the Finland National Championship, hosted by Oh My Game. With eight different heroes in the Top 8, players were in for a diverse metagame, with highlight matches streamed to their Twitch channel.