The Battle Hardened made it's way to Charlotte last weekend for the latest instalment of the SCGCON series of events. 134 players participated in the Battle Hardened event in the Queen city, the field full of talented players.
As we draw nearer to Pro Tour: Baltimore the opportunities to qualify are dwindling. Battle Hardened events being the only remaining way to gain a PTI and qualify for the Pro Tour if you haven't already. With Battle Hardened Charlotte behind us, the one remaining opportunity is Battle Hardened Richmond on April 15-16.
Relive the action on the Man Sant YouTube channel, providing community sponsored coverage!
---
Metagame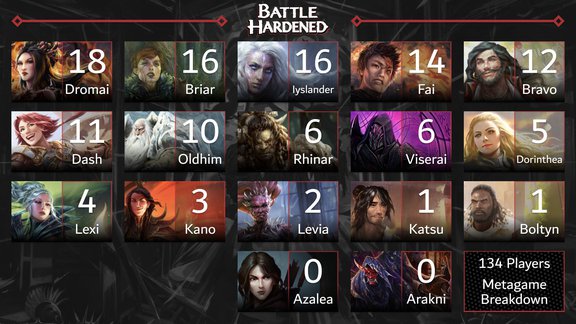 ---
Dromai was the most played deck in the field, followed closely by the some of the usual suspects, Briar, Iyslander and Fai. Bravo has also made a comeback into the limelight after the banning of Winters Wail. All in all a varied field of heroes resulting in a diverse Top 8.
Top 8 featured 6 unique heroes! Talented Warrior enthusiast Josh Lau piloted Dorinthea to her first Battle Hardened Top 8 appearance since October 2022, proving the lieutenant from Solana can still swing with the best of them.
Americans just love dragons! At the Calling Auckland not a single Dromai made day 2, but in Charlotte the Draconic Illusionist was the most played hero and took 2 spots in the top 8, with Mara Faris getting through the the Semi Finals! Mara had a "Red Hot" weekend making top 8 of the PTI event on the Sunday as well.
Brodie Spurlock who has come to be known as "The Wonder Kid" won the PTI event, adding another invitation to his collection with Oldhim.
And it was also Oldhim who took out the Battle Hardened in the end, piloted by the one and only Michael Feng!
---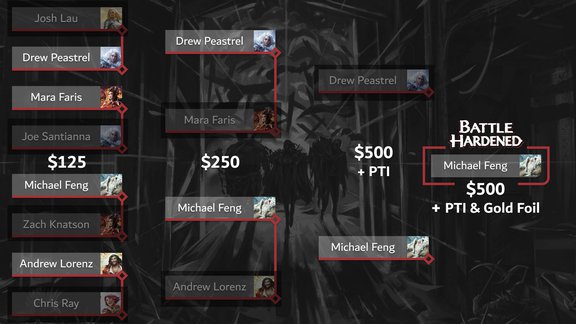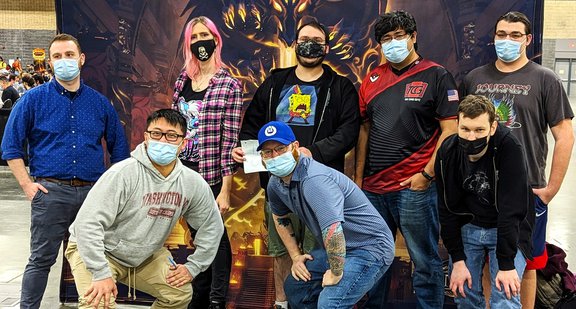 ---
Michael Feng had an impressive showing. Coming off the back of a Top 8 performance at the Calling Auckland only a week prior, one might've expected him to be a little fatigued going into the tournament. But you can't fatigue the Grandfather of Eternity! Michael showing his class and taking out the event going through dragons, a guardian showdown and icy aether to claim his victory!
He later took to Twitter saying " So grateful for this game. for all my gracious and honorable opponents. for all my friends and family who encourage me so much. there are so many good players who put the work in and seeing more and more competitive players in fab makes me a happy panda. can't wait to play more! "
Congratulations Michael!
---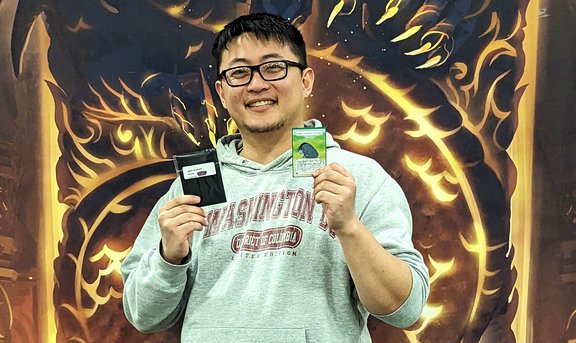 ---
---