Pre-Calling Event Updates
Events Nov 20, 2019 Nicola Price
Game Kastle in Austin is hosting several events to help you prepare for the next The Calling $10k tournament!
---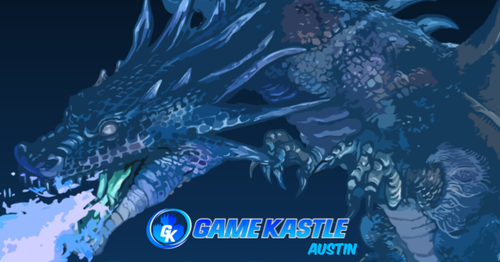 ---
The path to The Calling starts with Learn to Play events on Saturday the 23rd, Sunday the 24th, Friday the 29th, and Saturday the 30th of November. This event is completely free, and for joining you will receive a Welcome Deck and a rubber playmat. The event will be open play, no tournament structure, just pick an opponent and play! Game Kastle staff will be teaching the game and will be available to answer any questions.
You can find out more details on their Facebook event page!
---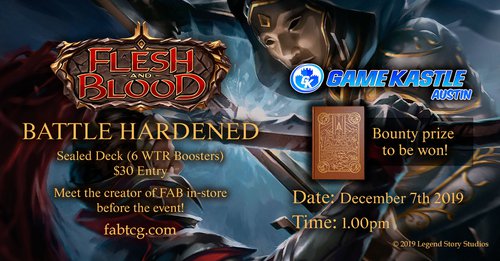 ---
The next stage kicks off with the Battle Hardened event, held on Saturday, December 7th. The Battle Hardened Event will be a Sealed Event just like the Calling Tournament. Entry is $30, and you will receive 6 packs of Welcome to Rathe to build your Sealed Deck. Prizes will include Booster Packs, Promos, and Playmats! The creator of Flesh and Blood will also be in attendance, and the first player to defeat him in a game will win a special prize!
---
Finally, we'd like to remind everyone that pre-registration is now open for The Calling in Austin. Click here to secure your spot!
---