Heroes are the centerpiece of Flesh and Blood. We strove to recreate the nostalgia of playing those beloved, timeless classics, by putting the player in the role of the hero. Ira was designed as a window into the full experience of Flesh and Blood; a small taste of what is to come.
Ira Ikaru is a ninja from the realm of Misteria, seeking vengeance for the deaths of her family. There are seven other regions that we have yet to explore, with many more classes and playstyles waiting in the wings.
Ninjas have two major strengths - speed, and agility. A major feature of Ira's deck is combos, and lining up a number of attacks in order to wear down your opponent. Not all heroes are quite so capable, and some may be almost completely unable to create combos at all. Speed and agility are not everything, however, and slower heroes make up for their weakness with sheer power. Some find themselves in the space between, turning their enemy's attacks against them, or biding their time as they wait for the best moment to strike.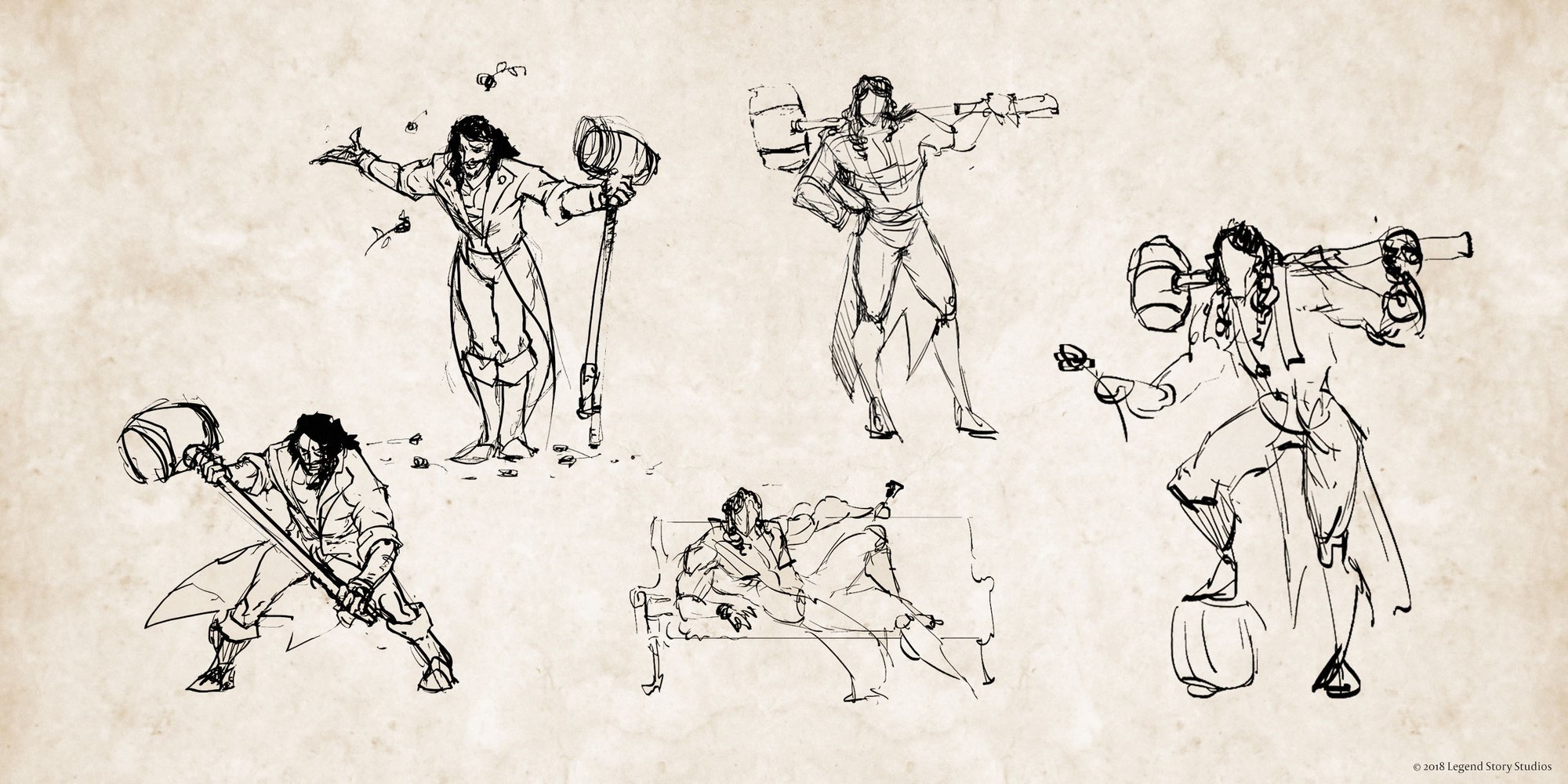 (Early concepts of the Guardian hero by Daniel Jiménez. © 2018 Legend Story Studios.)
Ira is only the beginning. We plan to unveil four new heroes with every major release. Each set will capture a new range of exciting playstyles, as you embark on fresh and exciting adventures within the world of Rathe. Each and every hero will allow for exciting new playstyles, and unlock a unique facet of our world.
If you'd like to know the kinds of heroes that our world will feature, stay tuned for news of our first major set Welcome to Rathe, which will showcase the first four heroes in Flesh and Blood.