The pinnacle of Flesh and Blood Organised Play finally comes into sight. Four years of competition have been building to this point.
The first ever Flesh and Blood World Championship is only days away!
50,000 Armory Events, 2,000 Skirmishes, 600 ProQuests, 500 Road to Nationals, 64 National Championships, 18 Callings and two Pro Tours. And now it all culminates this weekend in San Jose, as we welcome the elite from amongst the Flesh and Blood community to battle for the highest honor in the game, and the chance to become our first World Champion!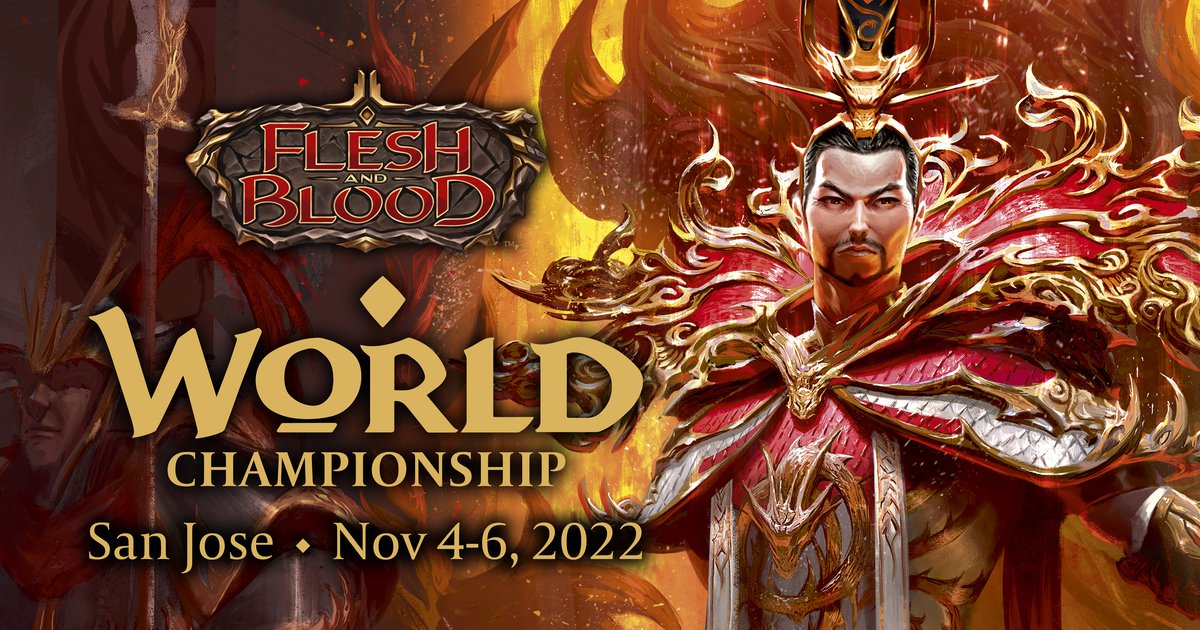 Flesh and Blood fans around the world, join us in the city of San Jose, California tomorrow, Friday November 4 for the start the World Championship weekend that includes events and experiences for everyone!
Alongside this truly one-of-a-kind event, we will be hosting tournaments for all Flesh and Blood players, including a Classic Constructed Calling, a Blitz Battle Hardened, and three full days of side events. Cash prizes, Gold Cold Foil promos, PTIs and more will be on offer throughout this three day event.
---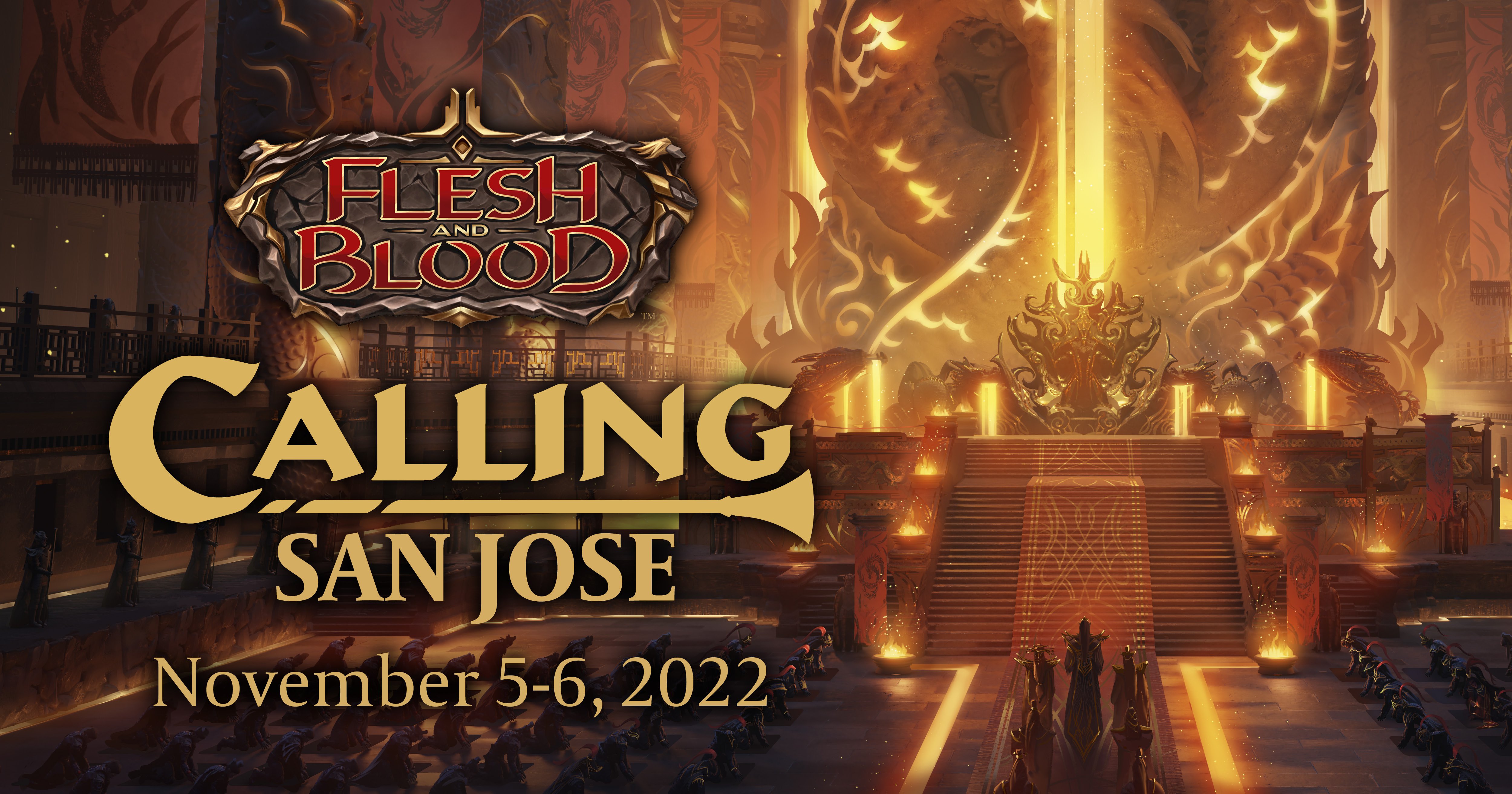 The Classic Constructed Calling San Jose takes place as part of World Championship weekend November 5-6 and will feature $20,000 USD of Cash Prizes, Professional Tournament Invitations (PTIs), and Gold Cold Foil Legendary prize cards!
This will be the last chance to play in the Uprising Classic Constructed metagame at a professional level, and will be the biggest open entry event of the weekend. The Calling is an open-entry tournament - no invitation required, everyone is welcome to play!
---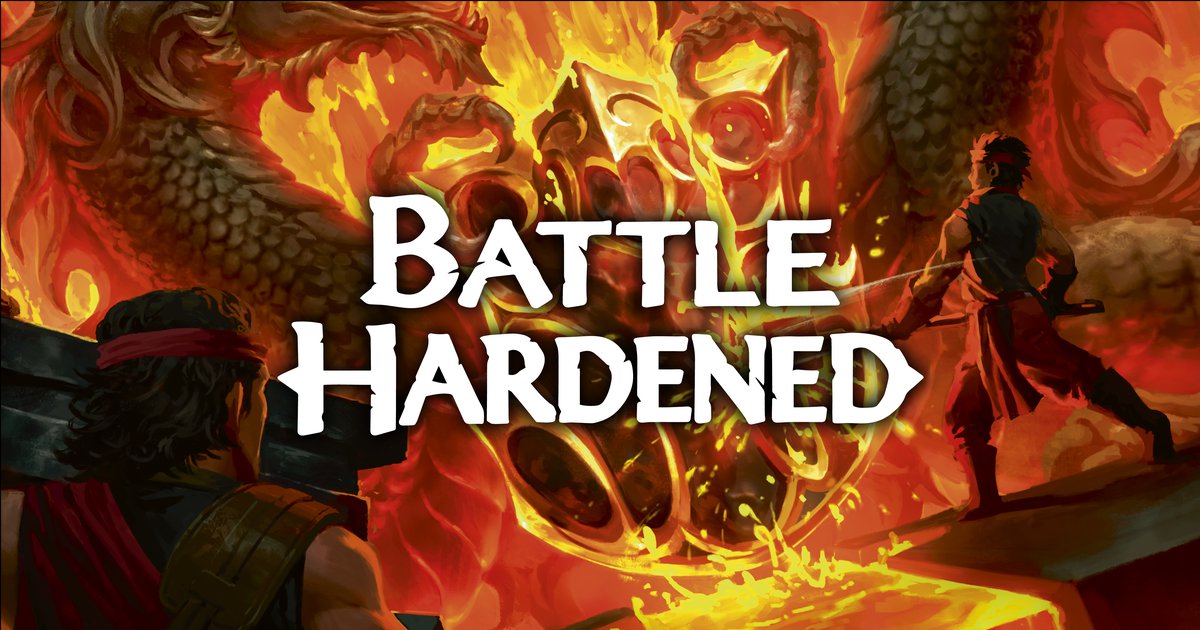 Close out the biggest weekend in Flesh and Blood history as part of the World Championships weekend with Battle Hardened San Jose on November 6. One last chance to make your mark in the Uprising Blitz format and take your shot at cash, cold foils, limited edition playmats, and PTIs.
---
The World Championship at San Jose will feature a full schedule of exciting side events, and on the eve of this monumental weekend, we wanted to showcase a few of the exciting things on offer. Grab your friends and get involved, because the side events schedule at the World Championship weekend is bigger and better than ever! You can find more information on each of the events below via the side events page, as well as links for where to register. You can also check out the ticket packages on the main website, and if you're looking for something a little more competitive, don't forget to register for the Calling and Battle Hardened events!
---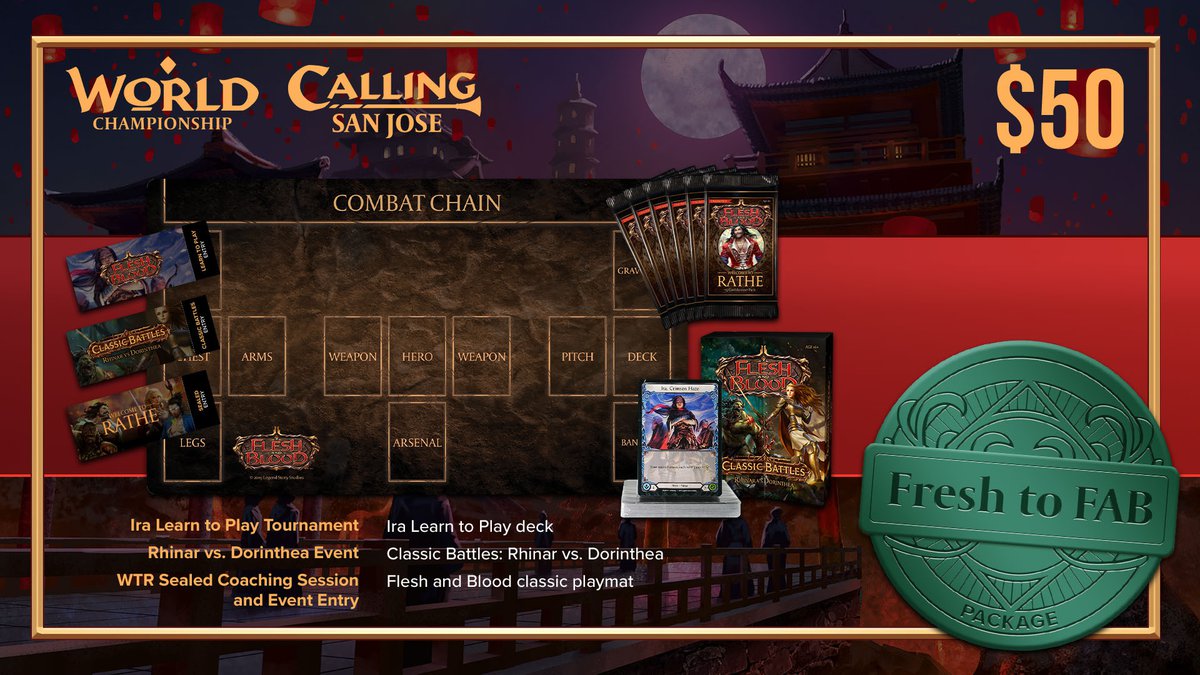 ---
Fresh to FAB
Are you new to the world of Rathe? Grab your friends and get started on your journeys in the Flesh and Blood with the Fresh to FAB package on Saturday. Learn the ropes with the Ira Learn to Play event, followed by the Classic Battles style Rhinar vs Dorinthea event, and in the afternoon, crack some packs and join the action at the Welcome to Rathe Sealed event. You'll get to keep the Ira welcome deck, the Classic Battles: Rhinar vs Dorinthea box set, and an official playmat, plus all the cards you open at the sealed event. It's the perfect opportunity to get into the game!
'Casual' Events
For the World Championship, we're introducing a new type of Casual side event which features a flatter prize structure that puts less focus on winners, and allows everyone who participates to take away promo cards. Anyone who participates in these events will take home at least one promo card, with players who win more rounds taking home extra prizing. There are multiple Casual events across the weekend, including Blitz, and both Uprising and Welcome to Rathe Sealed Deck!
---

---
Welcome to Rathe: Alpha Draft
If you want the chance to draft Alpha Welcome to Rathe, then check out the qualifying side events on Friday and Saturday, including Classic Constructed, Blitz, and two Uprising Sealed qualifier events. Anyone who goes 4-0 in a qualifier event will be able to play in the Sealed for WTR Draft event, starting with Uprising Sealed Swiss rounds, where the Top 8 will draft Welcome to Rathe Alpha!
Blitz
If you're looking for something a little more fast-paced, Blitz is the format for you. With Casual Blitz, Commoner Blitz, Super Armory Blitz, and Blitz Daily Double events across the weekend, there's plenty of opportunities to get your Blitz fix. Commoner Blitz limits you to Common cards in your deck; Blitz Daily Double and Casual Blitz provide plenty of opportunities to play. Super Armory Blitz puts the contents of an Armory Kit on the line, with promo cards and more.
---
---
Sealed Deck
There's plenty of sealed deck events on offer, including Daily Double and Casual events, with Casual tournaments offering prize wall tickets to all players who enter, and extra tickets if you win all three rounds. There's also a Casual Welcome to Rathe Sealed event on Sunday with Welcome to Rathe Unlimited, alongside the Sealed for WTR Alpha Draft event later that day. If you're more of a team player, then check out the Team Sealed - Uprising event on Saturday.
Shapeshifter Sealed
If you're keen for a bit of chaos, sign up for Shapeshifter Sealed, where Shiyana isn't the only one in disguise. Every hero can use cards from any class (except hero-specific specializations). Tap into Ancestral Empowerment as Bravo. Invoke Miraging Metamorph as Iyslander. Invoke the Beast Within as Dash. The possibilities are (almost) endless.
Commoner
The weekend begins with a Commoner event where you have the chance to win a copy of the Welcome to Rathe World Guide! Break out your copies of Dustup and Singeing Steelblade and join the fray.
Ultimate Pit Fight
Want something fun to round out the weekend? Join the Ultimate Pit Fight for Promos event on Sunday afternoon, and secure some promo cards for your collection.
---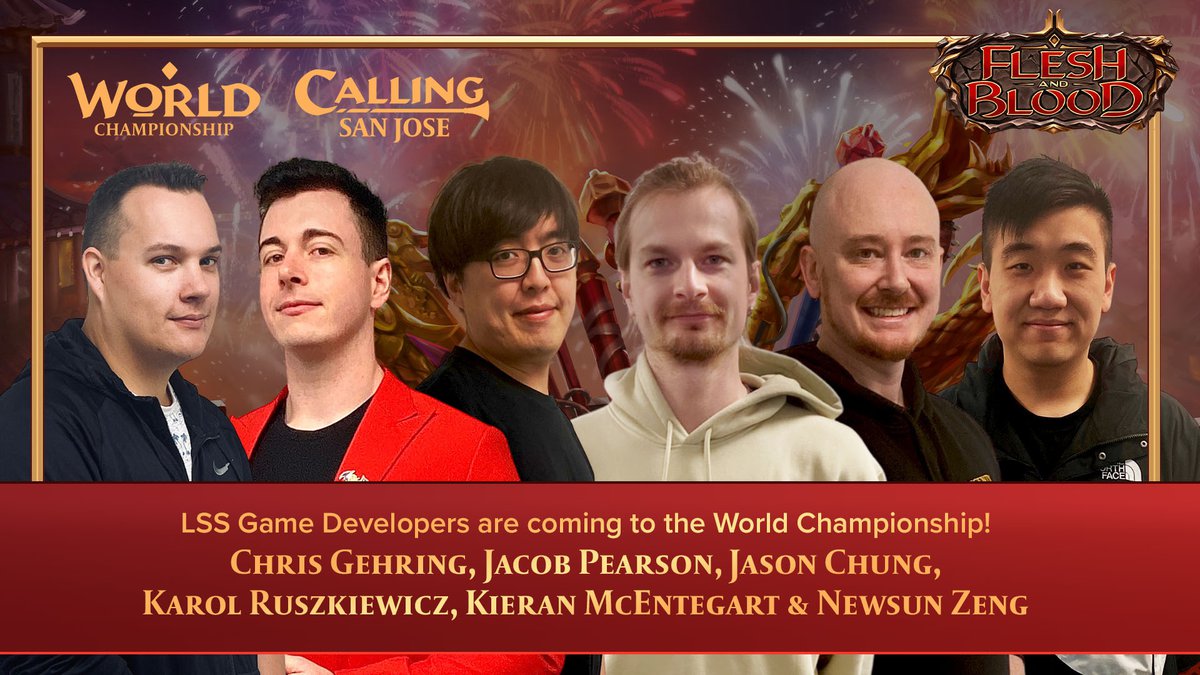 ---
World Championship Dev Challenge
The Dev Challenge will feature six members of the LSS game development team, pitted against eight competitors from the World Championship, and two undefeated players from the Classic Constructed Daily Double side events! One undefeated* player will be chosen at random from the Friday event, and one will be chosen at random from the second Daily Double on Saturday. If you want the chance to face off against the devs and Worlds competitors, join the fray and get ready to fight! There'll be a Gold Cold Foil Legendary and $3000 USD for the winner, plus $2000 USD for second place!
*for the purposes of this eligibility criteria, "undefeated" refers to players who win all of their rounds in one of the listed events (draws do not count).
---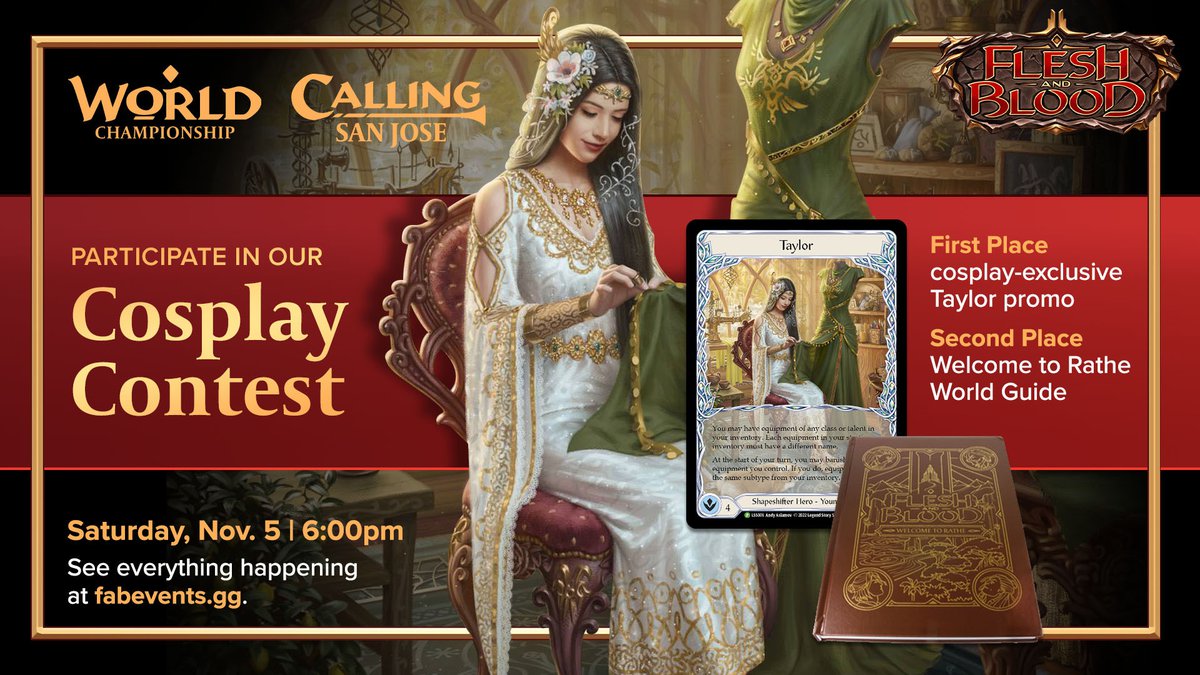 ---
Cosplay Contest
Want to bring the heroes and characters of Rathe to life? Join us at 6 pm on Saturday for the Cosplay Contest, where a copy of our Welcome to Rathe World Guide will be gifted to our second-place winner, with first-place taking home one of our illustrious Taylor cosplay-exclusive promo cards! Even if you aren't participating in the contest, come along to see the creative and incredible cosplays from across the community, and show your support.
*Please ask cosplayers for permission before taking any photos.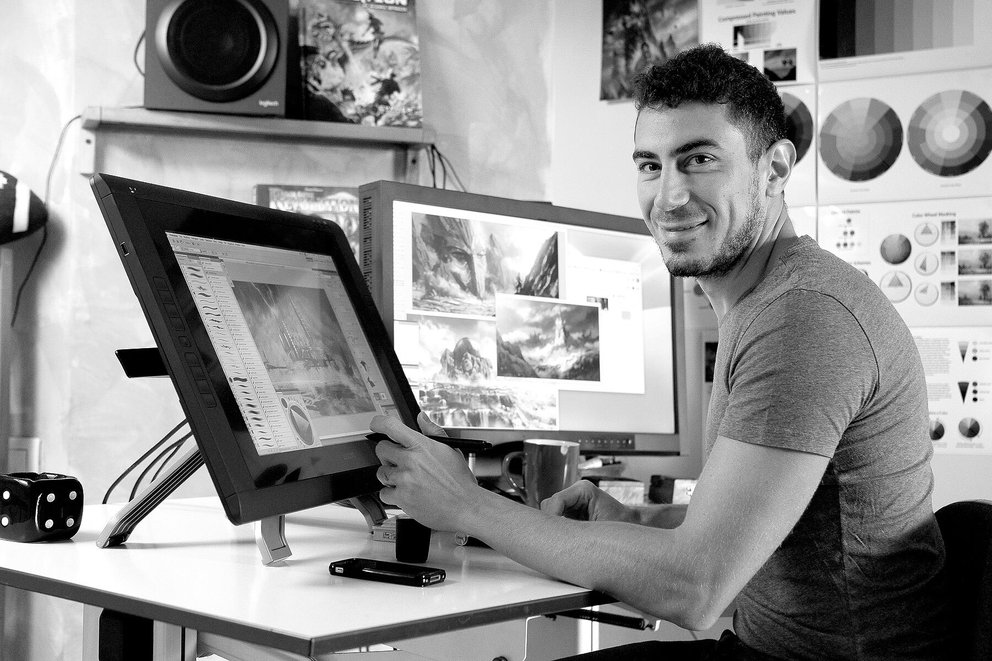 Artist Federico Musetti, who is perhaps best known for the Great Library of Solana, but also created the artwork for Chane, Bound by Shadow; Chane; Lexi, Livewire; Lexi; The Librarian; Hala Goldenhelm; Galaxxi Black; Ursur, the Soul Reaper; Invert Existence; Tomeltai; Azvolai; Red Hot; Ice Eternal; Burn Away; and Mangle and Emperor, Dracai of Aesir will be attending.
The World Championship will also feature artists; Livia Prima (Prism, Sculptor of Arc Light), Wisnu Tan (Levia, Shadowborn Abomination, Rhinar, Reckless Rampage) and Lius Lasahido (Dorinthea Ironsong) so make sure you stop by and say hello!

Legend Story Studios' own artists Sam Yang and MJ will be in San Jose all weekend long.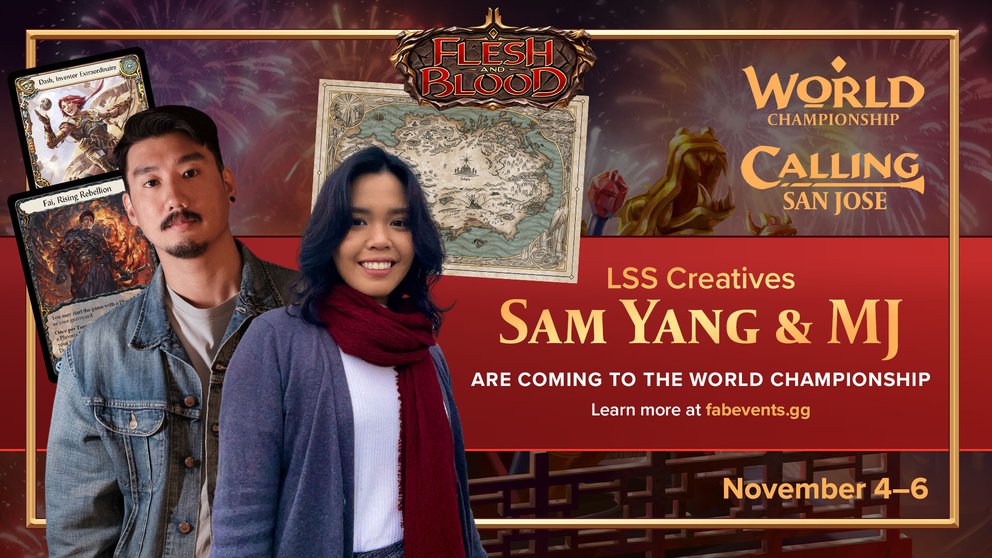 World class cosplayers Olivia Gobert-Hicks and Morgan McKenyon will be there bringing the cards and characters of Flesh and Blood to life!

We are thrilled to announce TCG content creator extraordinaire and host Tolarian Community College YouTube channel, The Professor is joining us in San Jose, 4-6 Nov, to celebrate the World Championship weekend!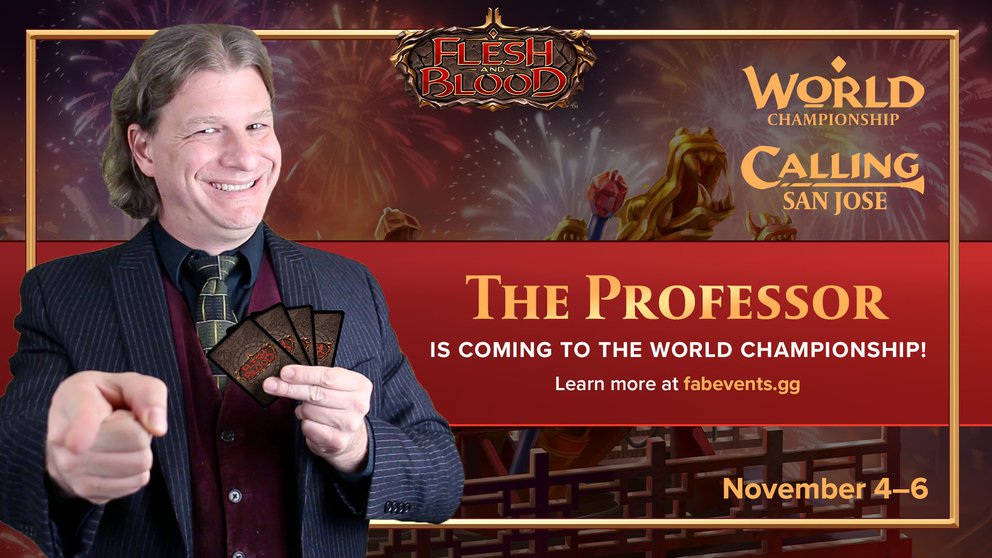 Flesh and Blood creator, James White and other members from the Legend Story team including many game developers look forward to seeing you at the first ever Flesh and Blood World Championship!
Live Coverage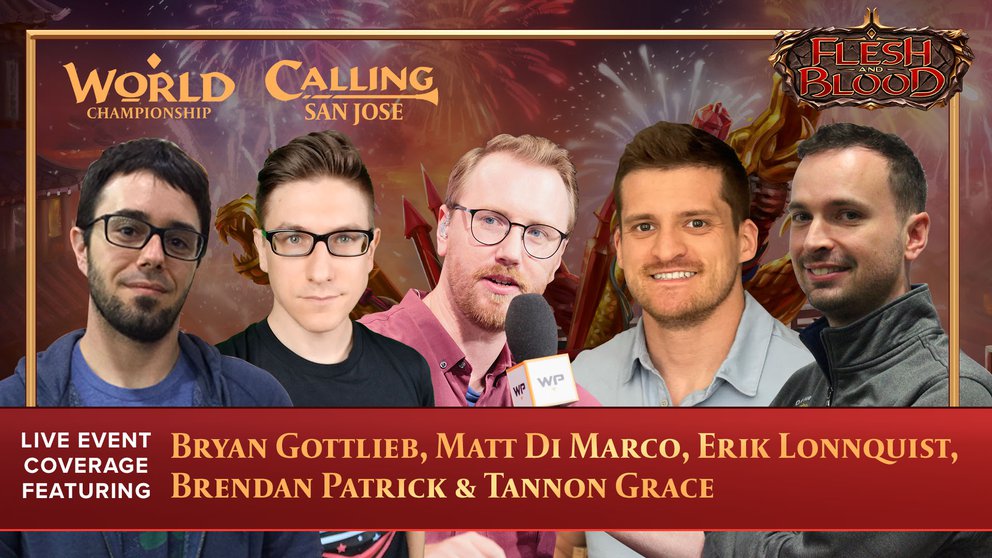 If you can't attend the World Championship in person, you can still tune in! The friendly faces of Matt di Marco, Bryan Gottlieb, Tannon Grace, Erik Lonnquist and Brendan Patrick will be bringing you all the updates over the weekend on the official stream.
For live coverage of the event, tune into ChannelFireball's Twitch channel to watch the stream at the following times:
Friday November 4: 11am PDT
Saturday November 5: 10am PDT
Sunday November 6: 9am PST
You can also check out updates via our official Twitter and Facebook pages!
If you're sharing your photos or stories on social media, you can use our official hashtags #fabtcg, #fabWorldChamps and #CallingSanJose!