A few weeks back the Dutch government brought in a series of COVID restrictions that led to us having to postpone the Calling Utrecht event from the weekend of 4 December 2021 to 14 January 2022. At the time our hope was that the restrictions would succeed at driving down case rates and that by January the country would be in a position to open up again, as had been the case previously when other similar measures had been taken.
Unfortunately since then the Omicron variant has emerged, and many governments have been introducing much stricter policies in order to manage the spread of the disease. A few days ago, in response to the challenges posed by the Omicron COVID variant, the Dutch government announced that the current COVID restrictions in place would be extended through to (and including) January 14, 2022.
Legend Story Studios and tournamentcenter have discussed the situation extensively, but we've agreed that unfortunately, this situation now makes it infeasible to host the tournament. We don't expect to get clarity on whether the existing restrictions will be extended until very close to the date the tournament is planned to take place, and it's not fair either to players or the the close to 50 event staff to wait until a few days before the tournament before learning whether it will take place or not. In addition, we want the first European Calling to be a great event for the whole community. Given the current circumstances, if we tried to push ahead we couldn't keep marketing the event to players due to the current uncertainty, meaning that turnout would be significantly lower than what we would like for such an important event.
Therefore, we regret to inform you that we have made the difficult decision to cancel the Calling: Utrecht.
Everyone who bought a ticket for the event will be receiving an email from tournamentcenter shortly, advising them of the event cancellation and the refund process.
This decision was not made lightly. Throughout the planning process, our position has consistently been that we would make every effort to avoid cancelling the event, in order to allow the European player base a chance to participate in a Premier Calling event as soon as possible.
We understand that many players will be disappointed - we are disappointed also. We know that this is not the news players wanted to hear in the lead-up to the holiday season. On reflection we also feel very lucky that all 17 European national championships were able to take place in October and November without interruption to ensure that you all had a chance to be part of top level Flesh and Blood organised play. We would like to take this opportunity to reaffirm our absolute commitment to bringing the Calling series to Europe in 2022. While we cannot make an announcement just yet, please know that we are already actively in negotiations with venues for a Calling events in Europe in the first half of 2022.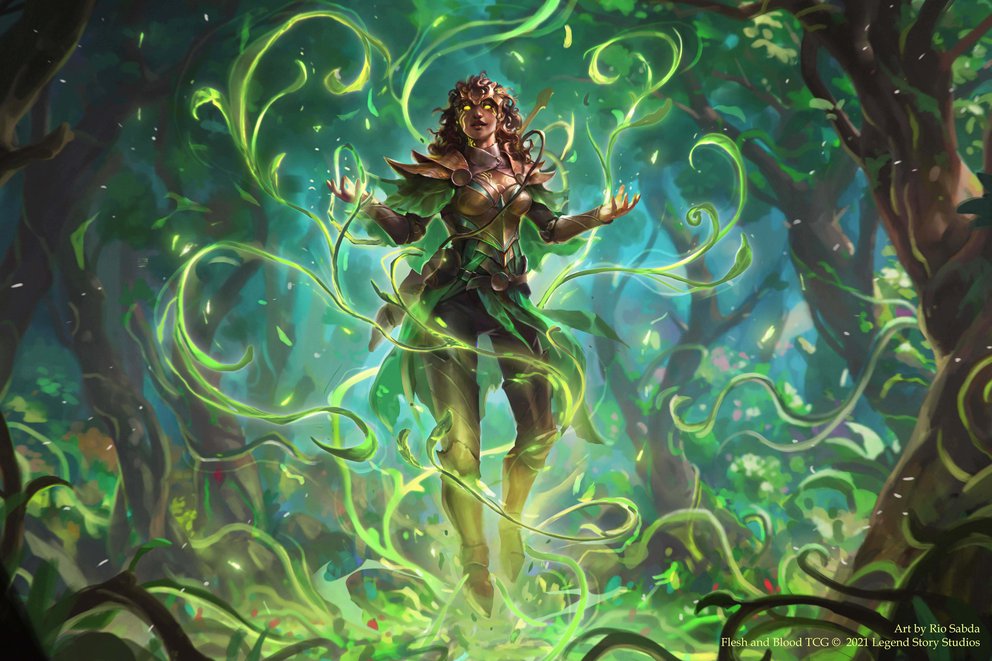 Refunds
tournamentcenter will be refunding all tickets that were purchased for this event. You will not need to fill in any form - they will be using their internal data to make sure everyone gets a refund.
We are aware that some players have already requested a refund via the form when the event was postponed. tournamentcenter has advised that all requests have been received and are currently being processed.
While tournamentcenter is working as quickly as possible to process all refund requests, please note that it may take a few days for your refund to be processed. All refunds are likely to be processed by December 24, which means the funds should be in the account you made the purchase with between December 27 - December 31.
If you have any questions regarding refunds, please contact customersupport@tournamentcenter.gg
Golden Tickets
The Golden Ticket giveaway that we ran in 2021 was a specific programme for the Calling Utrecht, and as such any tickets that were handed out through this promotion will now expire and will not be redeemable in 2022. Also, please note that Golden Tickets are not refundable for cash, but if you had paid to upgrade your ticket to a more expensive package we will be refunding you the balance that you had paid.
We wish all our fans in Europe a safe and happy festive season, and look forward to returning to the continent with a great programme of OP for 2022.