Welcome to Rathe… Pick up your sword and prepare for battle; for no matter where you run, war will find you.
With the release of History Pack One on May 6th, we are revisiting the history of Armory Kits.
Celebrate with us as we go all the way back to Armory Kit #1 from October 2019!
May Armory Kit - Anthology contains:
4x Cold Foil Weapons and/or Young Heroes (selection may contain cold foils from Welcome to Rathe to Everfest)
32x Extended Art cards (selection may contain EA's from Welcome to Rathe to Everfest)
2x People's Champion playmats (selection may contain playmats from Welcome to Rathe to Everfest)
Armory Event and marketing posters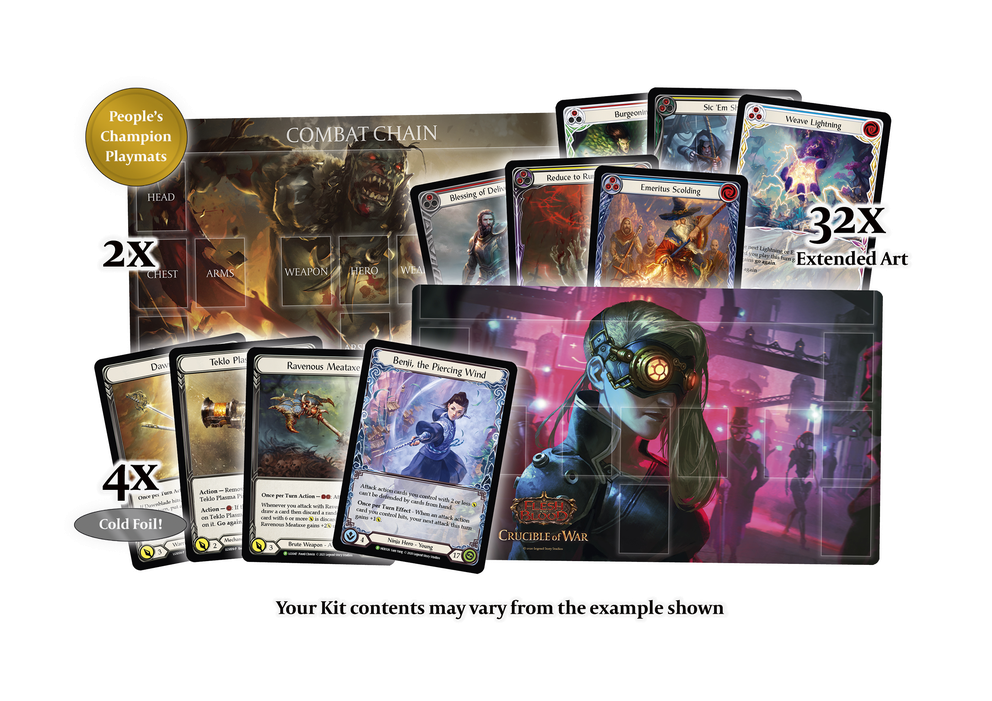 From May 1st, players will have the opportunity of earn Cold Foil Weapons and Young Hero cards going back to Welcome the Rathe along with Extended Art cards and People's Champion playmats.
So, what are you waiting for? Check out the Event Locator to find an Armory Event near you!
Stores
Armory Events are the perfect way to help grow your local community of Flesh and Blood players by offering them a weekly event to play some games and earn great prizes! By signing up to host Armory Events you will be eligible to receive Armory Kits every month for free!

Sign up to GEM (Game Event Manager) today in order to start your journey in running Armory Events and growing your Flesh and Blood community!
Existing stores should contact their distributor representative about being supplied Armory Kits.
If in-store play is not currently feasible please contact us (op@fabtcg.com) for some tips and advice on how to utilize the contents of each Armory Kit.